---
published: 4 / 11 / 2009
---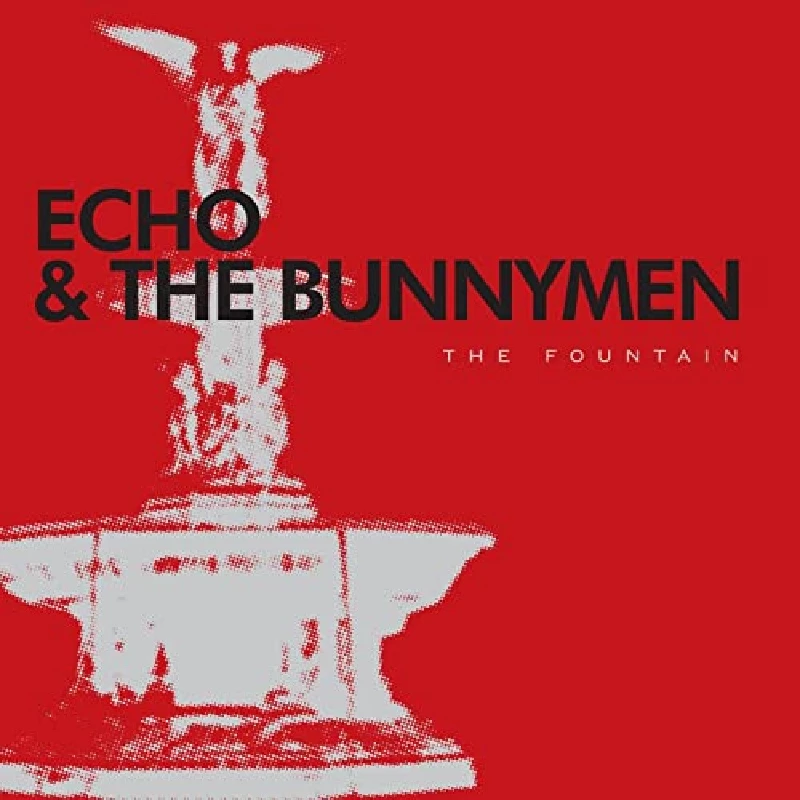 intro
Maligned latest album from Echo and the Bunnymen, which despite unimpressing much of the group's hardcore fan base, is very much a grower
Echo And The Bunnymen have been soundtracking my life since 1979. 'The Fountain' is a damn fine album, but that said much of the Bunnymen hardcore fan club don't see this at all. Many of them hate it with a passion. The band at a recent gig at the Roundhouse in London chose just to play two tracks from it live, but that isn't unusual. Fans normally only get between two to four songs from the current album Echo and the Bunnymen are touring if they are lucky. Along with the new Raveonettes and A Place to Bury Strangers records, this is in my top three albums of the year so far. Recorded in Liverpool, Glasgow and New York City, the whole work wasn't written as usual by Ian "Mac" McCulloch and and Will Sergeant. Mac completely writes three songs, while Mac and Will write just two together. The remaining songs are credited to Mac, Will, the album's producers John McLaughlin and Simon Perry, and also its mixer David Thomas. 'Think I Need It Too' was previewed at their 25th anniversary performance of their fourth album, 'Ocean Rain', at the Royal Albert Hall in London earlier this year. It begins slowly, before expanding into true Bunnymen greatness, This band has matured well and sound how they should do for their age. They have always avoided jumping on band wagons. 'Forgotten Fields' also got a live airing at the recent gigs. This is much slower, but, featuring fine underplayed guitar work from Will, still sounds like no one else other then the Bunnymen. 'Do You Know Who I Am?' has the feel in its pace and groove of their 1980 song, 'Villiers Terrace'. 'Shroud of Turin' has opening keyboard work that sounds like the Who's 'You Better, You Bet' before beefed-up guitars add their bite. Mac here is in classic crooner mood. As the album moves on, it finds Mac increasingly in classy Cohen/Sinatra mode. 'Life of a Thousand Crimes' is something like an upmarket and funked- up version of their 1997 comeback single, 'Nothing Lasts Forever'. It is very unlike the Bunnymen, who have tried to something different here rather than simply rewrite an old record. The title track, is very smooth and laid back in sound. 'Everlasting Neverendless' is in contrast more jangly, a travelling song, one for looking out of windows and dreaming to. 'Proxy' is a strong pop number. It finds the band at their most experimental and having a party with it, and is again not what you would expect from the Bunnymen. 'Drivetime' is a fast-paced number, which starts off acoustically, before an electric guitar is added to great affect. It is a truly wonderful song. 'The Idolness of Gods' is a piano-led Mac sung ballad, something like a piano version of 'Ocean Rain, a fine closer to an album that is definitely a grower. Now it is the time for the Bunnymen fans to give it a real chance.
Track Listing:-
1
Think I Need It Too
2
Forgotten Fields
3
Do You Know Who I Am?
4
Shroud Of Turin'
5
Life Of 1,000 Crimes
6
The Fountain
7
Everlasting Neverendless
8
Proxy
9
Drivetime
10
The Idolness Of Gods
Band Links:-
http://www.bunnymen.com/
https://www.facebook.com/thebunnymen/
https://twitter.com/Bunnymen
live reviews
---
Usher Hall, Edinburgh, 23/5/2018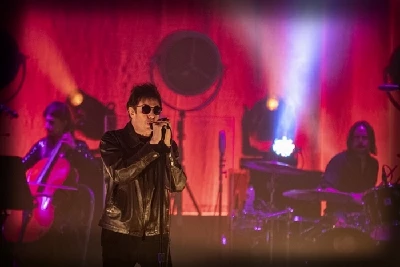 John Clarkson at the Usher Hall in Edinburgh watches Echo and The Bunnymen play a gripping set which finds them reinterpreting for a new album their back catalogue with a strings section.
Brixton Academy, London, 9/12/2010
Shepherd's Bush Empire, London, 30/11/2003
London Riverside Studios, 8/3/2003
Guildford, Surrey, 21/7/2002
London Royal Festival Hall, 3/2/2002
features
---
Ten Songs That Made Me Love... (2020)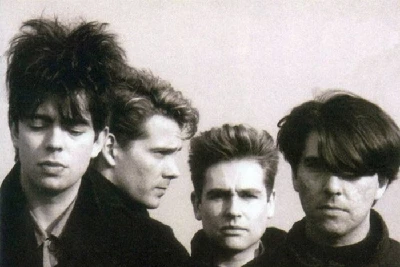 In our series, in which our writers celebrate ten songs that made them love a favourite band or artist, Cila Warncke raises a glass to Liverpudlian post-punks Echo And The Bunnymen
Pennyblackmusic Regular Contributors
---