---
published: 21 / 9 / 2008
---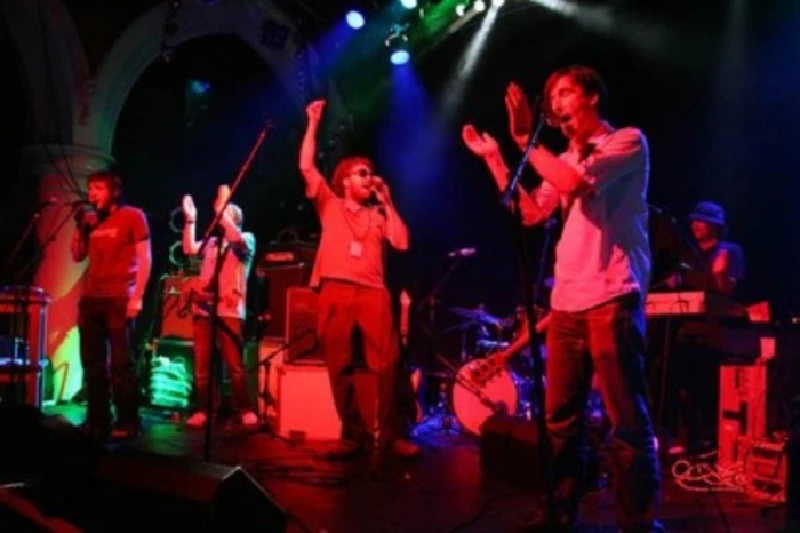 intro
A multi-national English/Dutch/American coalition, Marble Valley are former Pavement and Silver Jews member Steve West's current band. In a hilarious chat, Sarah Maybank talks to him, drummer Andy Dimmack and keyboardist Carl Hogarth, about their recently released fourth album, 'Slash and Laugh'
When Pennyblackmusic contests the next general election as an independent Prime Ministerial candidate we're bound to ace it at the hustings with a two-point manifesto that'll get the electorate foaming at the mouth: 1) Draconian legislation to end the City fat cat bonus culture and prevent the finance industry from destabilising the economy ever again. 2) Bands have to be as funny as Marble Valley or they won't get their interviews printed. A multi-national English/Dutch/American coalition, the Valley are former Pavement-er/Silver Jew, Steve West, on vocals, plus Andy Dimmack (drums), Carl Hogarth (keys), James Waudby (guitar), Beige (bass), Remko Schouten (keys, synths). Their laid-back, groovy 'together but out-there' guitar-tronica sounds like just the thing you can imagine you and your mates jamming together following an afternoon on the sofa with a few 'jazz cigarettes'. But you probably couldn't. They've put out the odd album, in their own time, since 1997 and they revel in doing it their way, oblivious to music industry trend or whim. Their fourth, 'Slash and Laugh' is out now on Sea Records and PB landed an interview with the band in the groundswell of publicity following its release. When we had finished laughing, we managed to write it down for you lot to enjoy. Take it away, boys: PB : From what your songs sound like, Marble Valley seems like the most fun band anyone can be in. What would you say to confirm or deny this statement ? SW : Playing in the Valley is like hanging with a barrel of monkeys on crack. If we all hold together, it's a bit punk. If one lets go, it can get a bit punky, flunky and floppy. PB : What personal and professional ambitions (large or small) have you achieved so far - and what ones remain ? SW : I have somehow continued to bullshit my way through life as I move into middle age. I would like to keep this mood of adventure till the day I pass on. PB : What's the most weirdest or out-there thing you've ever had written about you, in terms of the writer totally 'not getting' what you're about ? What would your response be ? SW : A writer once wrote that I should be "ripped off stage with a vaudeville cane." When I am singing on stage I can't help mimicking every cliche rock move I can think of. PB : Living in Virginia you're miles away from music biz centres New York and L.A. - what effects, positive and negative does that have on your music and the way you work ? SW : The biz side of music land is a downer for me. The making and performing of music is pure joy. I have made music in the big cities and in the country. The cities have clubs and bars and the country has campfires and moonshine. PB : If Stephen Malkmus wanted to join or work for Marble Valley what role would you give him ? SW : I would set him up like a New Orleans street musician with loads of instruments that he could play with and march around the stage. PB : Johnny Marr was recently named as a full time member of the Cribs and was also in Modest Mouse. What musical hero of yours would you like to join Marble Valley ? What sort of influence do you think they'd have on your work ? CH : I have no musical heroes. Just trawler men and South American dictators. But maybe George Duke, because his playing with Zappa makes me look like a chimp, leaving me more time to complete my janitorial duties. SW : Tom Waits would be my tour manager and personal trainer and Louis Armstrong would be our stage manager holding the bag of treats. They would both keep the good times rolling and the soul flowing. PB : If each of you was a song on 'Slash and Laugh', which would you be and why ? SW : I would be 'Hick Hip Hop' because I am a big and fury dancing redneck who wants to hug the world. PB : Name some of the things you got up to in Amsterdam that we wouldn't expect of you. What did you think of the Dutch ? What did they think of you ? SW : During a late night pub crawl I popped into a gay bar called LuLu Bells. The rest of the guys followed and we had a wonderful time politely turning down offers of romance from the patrons. When the barfolk realized we were just in for drinks, things settled down and we had a grand time. PB : Which songs on the album were most pleasurable and most traumatic to write and record ? Why would you say that was the case ? CH : My song would be 'Slash and Laugh' because I like to urinate in public. AD : If I had to be a song on 'Slash and Laugh' I think I'd be 'A Ghost of a thousand Tours'. Short, melodic and mellow with amateurish guitars and a pissed up piano. SW : 'Weed Croquet' was a particular joy to record. It just happened and we all had a laugh. 'Flood Waters' was inspired by a flood that hit our house in Virginia during my daughter's third birthday party. We were just about to blow out the candles and we heard a crash in the basement. I went downstairs to find two feet of water standing in my basement recording room. PB : Thank you
Picture Gallery:-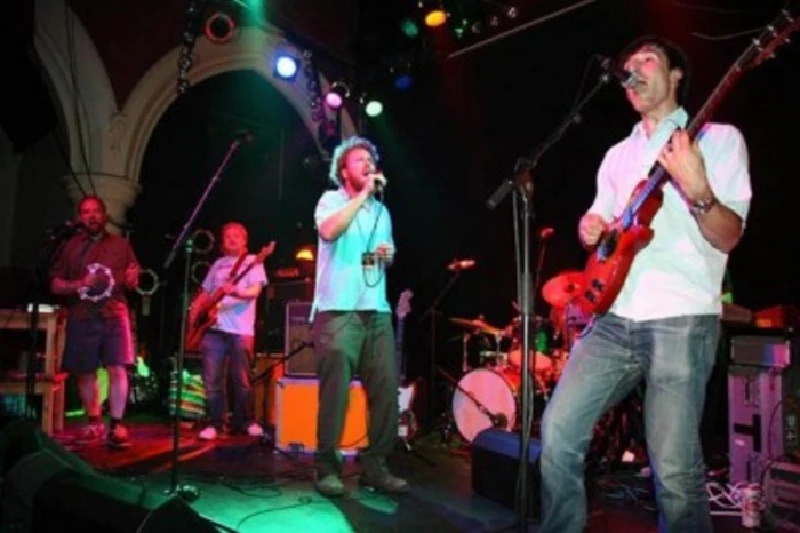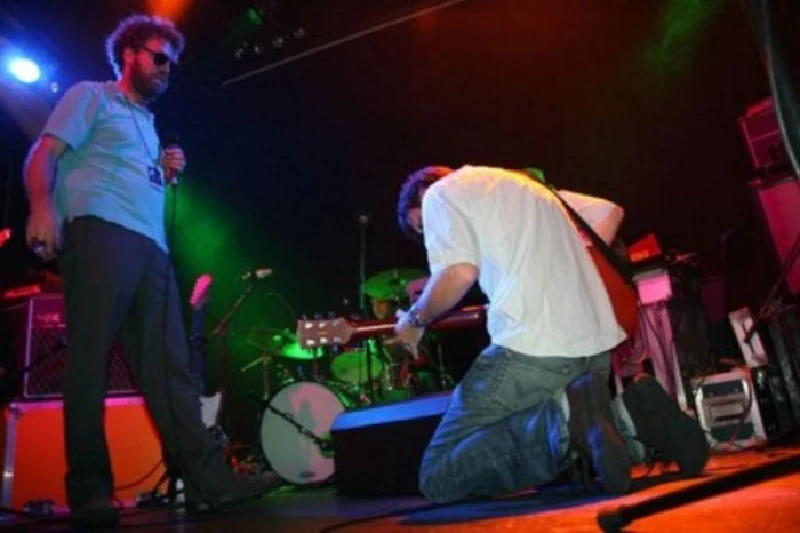 Visitor Comments:-
173

Posted By: audience guy tonight, manchester uk on 04 Apr 2009
Collage crap is when you introduce things you've found (online and before) to each other and stand *way* back and watch the result with a raised eyebrow. Don't confuse Marble Valley with that sort of thing, I just saw them at IASC in Chorlton, Manchester, and they get *involved*. There was love and warmth. Any clipart tiredness you might detect is the desire of the friendly to not leave a question rudely unanswered: they fill in the whole form, and then they invade the crowd. Joy and fun, really nice band.
---
161

Posted By: Max Chutney, Rockbridge on 24 Jan 2009
Westie has a toenail on the tip of his penis.
---
145

Posted By: Jacob, Tecumseh, Michigan-U.S on 09 Nov 2008
Great Article! These guys are real people. It's nice to see some humor in it all.........
---
interviews
---
Interview (2008)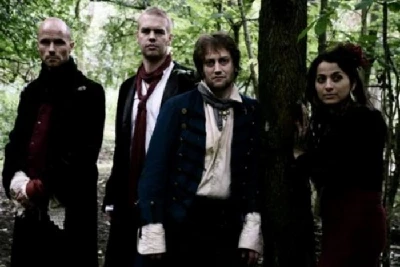 In what is our second interview with him, John Clarkson speaks to Richard Neuberg from London-based Americana act Viarosa about his group's second album, 'Send For The Sea' and the developments in his song writing since their first album, 'Where the Killers Run'
reviews
---
Wild Yams (2008)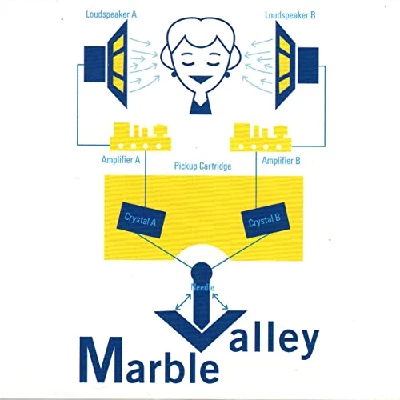 Comfy-sounding stoner rock on latest album from Marble Valley, the current project of former Pavement member, Steve West
Pennyblackmusic Regular Contributors
---