---
Pulp
-

This is Hardcore
published: 31 / 7 / 2008
---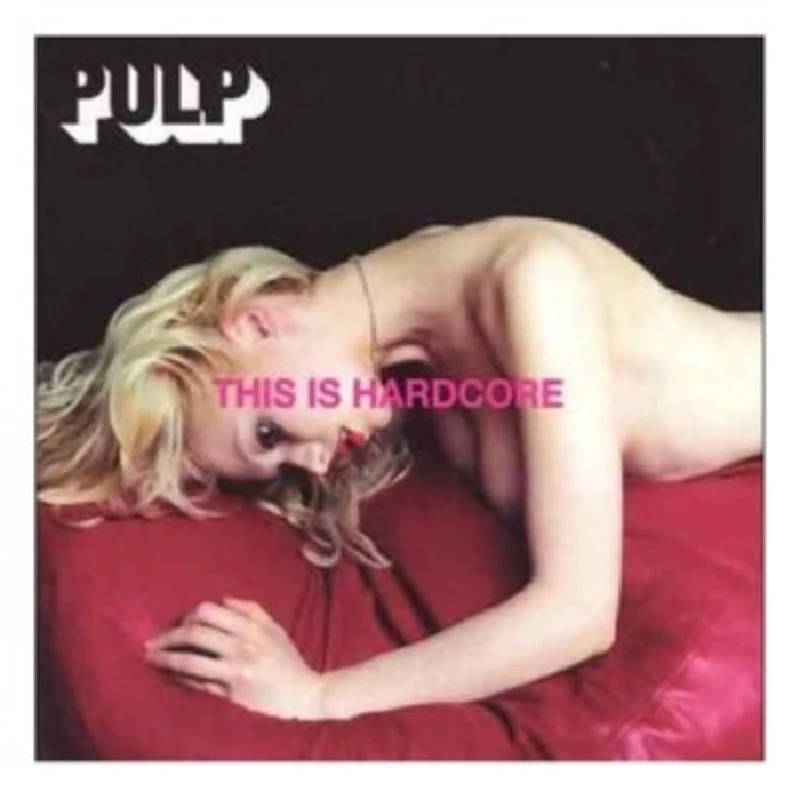 intro
In the latest in our 'Re : View' series, in which our writers look back at albums from the past, new writer Sophie Hall examines Pulp's 1998 ultimate hangover album 'This is Hardcore', which spelled the end of Britpop
Once upon a time, in a kingdom far far away called 'Cool Britannia'… a young gentleman who went by the name of Damon Albarn created a mysterious new invention by the name of Britpop. The grunge-folk united in wonderment at what this 'Britpop' was all about - all the while force-feeding their ears with their prized Pixies vinyls in curiosity. Stroking aside their long, sweat-bedraggled locks one of the grunge-folk stood up and asked the young traveller just by what demeanour this Britpop nonsense was all about. One fair scholar did pipe up to the amusement of all "It's the anti-Grunge!" and the townsfolk did chuckle…albeit keeping a tighter grip upon their 'Nevermind', and 'Doolittle' merchandise. And to what did young Mr Albarn reply? "Well that's good. If Punk is all about getting rid of hippies, then I'm getting rid of grunge." And the grunge-folk did unite in utmost anger. After the initial tremor that was the Britpop Takeover, people did eventually start to warm to King Albarn and his pop songs about middle-class Britain. People cut their hair (Well…at least slightly) and wore clothes that fitted. Kurt Cobain, Ruler of Grunge, died, and the Britpop takeover was thus then complete. And this is where Pulp come in. At one point noted to be one of the dreaded 'secondary Britpop bands' (only one short mediocre pop record away from a Menswear B-side - the very thought sends chills), the hybrid that emerged from the likes of Oasis and Blur chewing their way up the Top 40 in the early 1990s - if Jarvis and co. wanted to be front peddlers, they'd have to produce an album complete with guitar-led perfect pop songs, with lyrics that middle-class human beings could relate to, and have a charismatic front man to take them all the way. A few albums in - they finally nailed the ultimate Britpop Magnum Opus. Voila - 'Different Class' was born. As was born several Top of the Pops specials, cavorting in vaguely controversial ways around a certain Mr Jackson, and a tribe of 'alternative charity shop' girls basking in their warm indie glow. Life was good. A three year stint in post-'Different Class' limbo, however, sent Jarvis' musical and life ambitions to new heights. The result? An album ultimately dubbed "the hangover album" - the anti-Pulp album. 'This is Hardcore'. When the album was first released in 1998 - the Britpop generation slumped. This was blasphemous - where were the funny songs about 'Common People', where were the disco floor-fillers, where was the self-deprivation cunningly hidden in pop synth so you didn't have to worry about them 'that' much and most importantly Cocker's boisterous vocals ? This is the end! The end of Britpop! We surely know it! True - it has been mentioned as at least contributing to the end of an era…only being made conclusive by Oasis's 'difficult third album' 'Be Here Now' being an over-bloated indie massacre a year earlier. But as the 90's drew to a close it wasn't cited as such that perhaps music was - dare I say it - moving on - evolving yet again? Surely this was Pulp - as a band, evolving? Honing their pop classics into a more creative entity - letting Jarvis sit back, switch off the commercial Saturday Night ITV mainstream programmes, and instead switch over to Channel 5 for some late night pornography sleaze. The title purely speaks for itself. 'This is Hardcore'. Time to loosen the tight pantaloons a notch. Time to listen to minor chords. And as the man himself says in the opening track 'The Fear'…"Here comes the fear again/The end is near again." Yes, like all musical crossbreeds must learn, evolution is inevitable. And front-runners of the Britpop game Pulp, Blur and Oasis knew that if they had to survive the pop-wilderness, they would indeed - have to change. Granted - Oasis' evolution process was a little botched considering they've been trying to emulate 'Definitely Maybe' for the last 14 years. So is 'This is Hardcore' the ultimate hangover? Well, the symptoms are there in sorts. The headache is encapsulated within Jarvis's tired self condemnatory lyrics. "I am not Jesus/But I have the same initials/I am the man who stays home and does the dishes'. The "I'll never drink again" prophecy, seems to be the equivalent of the renouncement of fame that the album tries to confess. The album appears to be craving the low-life again that Pulp sought so desperately to salvage. But this album is the irony-piece, that the thing that was searched so buoyantly for is now the one thing they have learnt to resent. 'This is Hardcore' is about the darker side of life, that you only discover once you have the lighter side jam-packed in front of you for too long. If 'Different Class' was the day, 'This is Hardcore' is the night. The time where you just want to switch off the lights and bury your head in a cigarette-burnt pillow, and extinguish the day gone by - all the problems, all the mistakes, all the regrets. "So please can I ask just why, we're alive? Cos all that you do seems such a waste of time And if you hang around too long you'll be a man" The lyrics appear to admit defeat but the music is still powerful - yet such tracks like 'I'm A Man' may seem triumphant, but are punctured with sleazy near pornographic tracks such as 'Seductive Barry' - that are layered so heavily in synth and uncertainty (the backing harmonies coo "I don't know, no I don't know, no no no" and Chris Thomas' production gives it the oozing sensation of a record so sexy, yet so corrupt. And corrupt being the definitive adjective. The title track, 'This is Hardcore', is, of course, the ultimate track that encapsulates the point of the whole album. The monotonous nature of being. The morbidity that we sometimes can't help but eventually collapse in. And embrace, and more often than not - go to bed with. "Leave your make-up on and I'll leave on the light Come over here babe and talk in the mic Oh yeah I hear you now, it's gonna be one hell of a night You can't be a spectator, oh no You got to take these dreams and make them whole" But against this backdrop of sordid affairs and sultry derivation is the message of hope. The forceful temperament to look at all the corruptness and to look at it in the eye. "Leave your make-up on and I'll leave on the light." The honesty is what carries the album to new heights that Oasis will never understand - and why they will never fully leave the Britpop canvas. The honesty assembles itself to it's extremity on 'A Little Soul' - a song "dedicated" to Jarvis' estranged father. "Everybody's telling me you look like me/but please don't turn out like me". And this is why Pulp need the minor keys. Because they're a lot darker than the slightly geekish blokes who couldn't go out with 'Debra' at the Disco 2000. Jarvis described the album as "trying to find the reason to carry on." Oh contraire. Most people down an Anadin extra after a hangover. So Jarvis gets double-points for instead making one of the greatest concept albums of the 90's.
Track Listing:-
Band Links:-
https://www.facebook.com/pulppeople
https://twitter.com/pulp2011
http://www.pulppeople.com/
Picture Gallery:-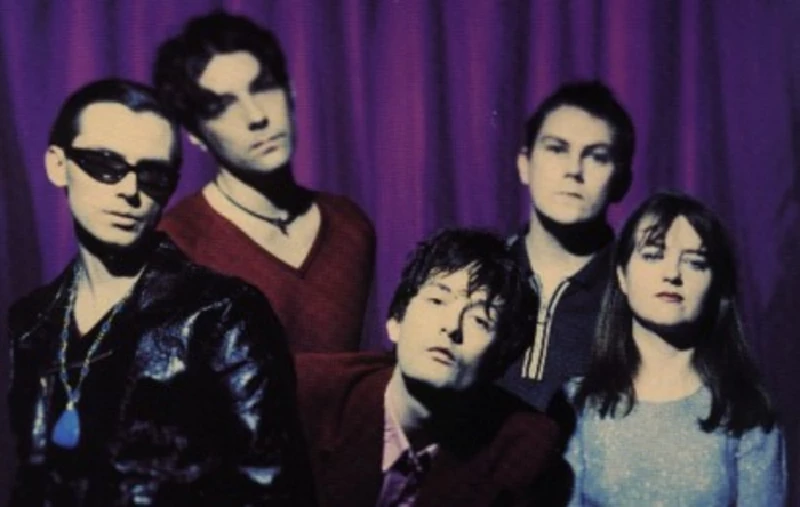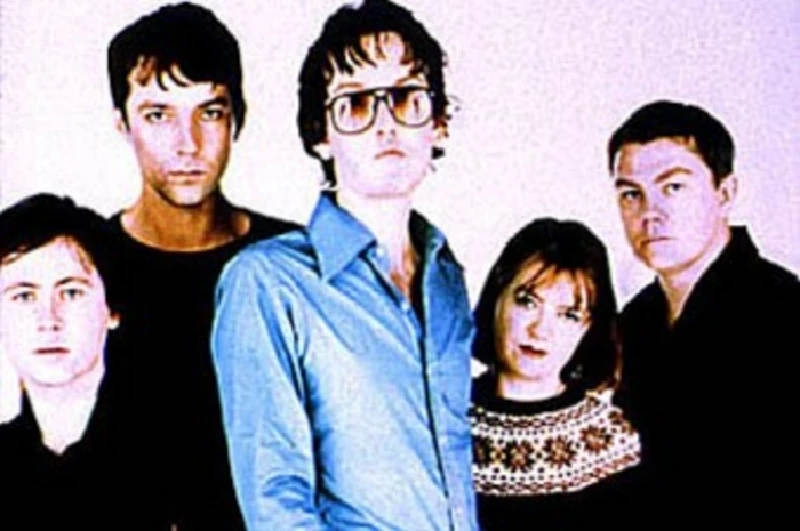 Visitor Comments:-
127

Posted By: Edgar Boulivard, Bolton on 14 Aug 2008
Certainly a wide article, yet jam packed with witty comments and quirky quips. Good form.
---
features
---
Ten Songs That Made Me Love... (2019)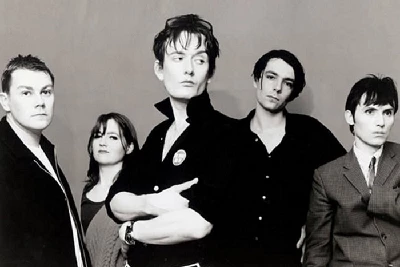 In our series, in which our writers write about ten songs that made them love a favourite band or artist, Cila Warncke writes about her favourite songs by Sheffield indie pop iconoclasts Pulp.
related articles
---
: Profile (2022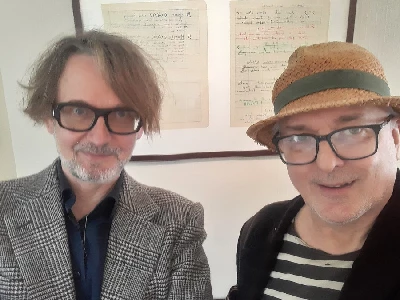 Steev Burgess visits an exhibition of Jarvis Cocker's memorabilia at The Gallery of Everything in London to celebrate the publication of his new book 'Good Pop, Bad Pop' and has a chance meeting with the man himself.
Pennyblackmusic Regular Contributors
---