---
published: 27 / 2 / 2007
---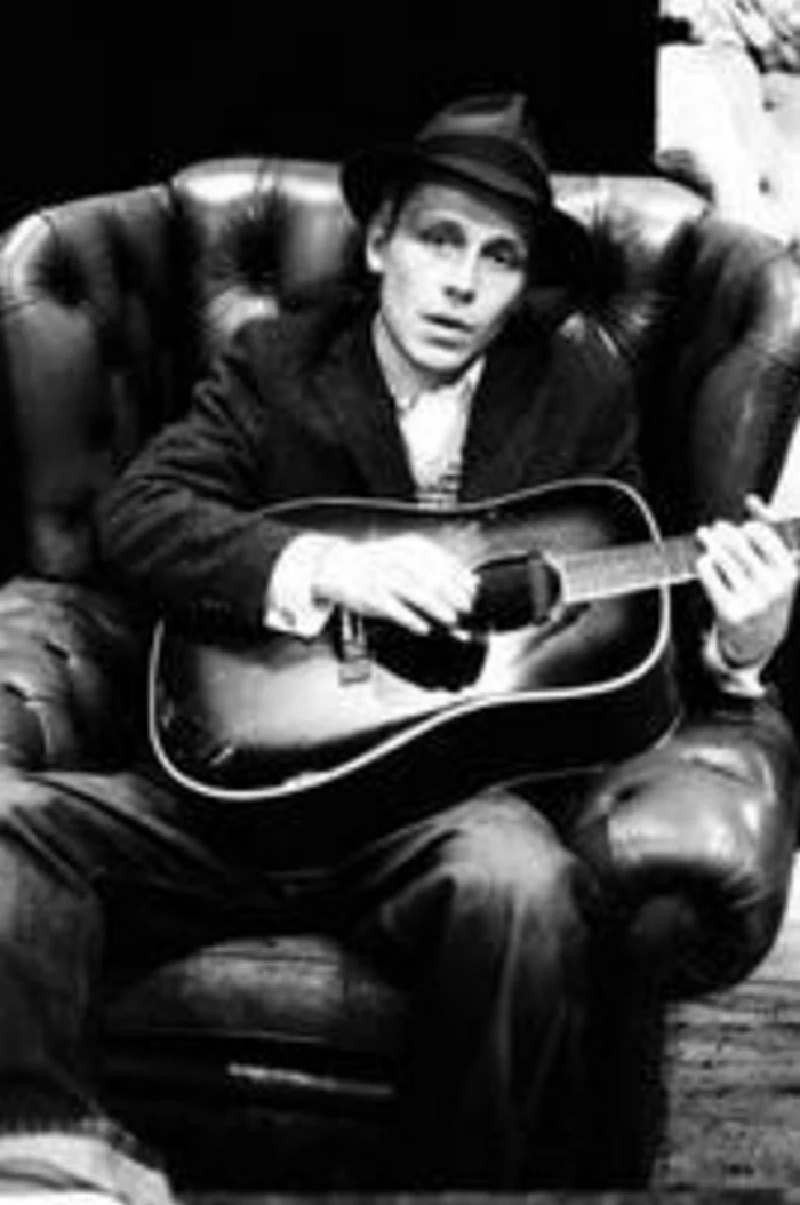 intro
Only able because of a delay in their start time to catch fifteen minutes of their performance at the Joiners Arms in Southampton, Paul Raven nevertheless sees much to commend in new act Mr Hudson and the Library's catchy indie pop sound
If you've ever been there, you'll know Southampton's Joiners Arms is a fine example of that rare and declining breed, the pub venue with character. It's also has a history of hosting shows by bands who go on to make it huge. It's small, and it's a funny shape, but it's refreshingly non-corporate and unsanitised – maybe it's my age, but that means a lot to me. I can put up with a sold out show there, because you can usually guarantee that everyone is there to see the bands. Usually. I've not been to a Friday night show there for some time before tonight. If the chance to do so comes up again, I'll be looking carefully at the target demographic of the bands on the bill before making my decision. Because this evening the Joiners is rammed full of idiot kids dressed like crowd-scene extras from 'Grange Hill – The Tucker Years', none of whom can hold their alcohol (in either sense of the phrase, witness my beer-soaked shoes), who ignore the bands completely and who stand around in big gaggles in the corridors singing television theme tunes at each other. Seems an odd thing to do in a normal pub, let alone one where you've paid the price of two or three drinks to, you know, listen to some live music. Meh. Youth of today. First support act Hijera provide a respite from the human traffic, with a short but energetic set of live-instrument indie-disco funk. They start off sounding like the Happy Mondays in their more monged-out moments, but gradually raise the pace and mass until they're coming across like a more cheerful Lo-Fidelity Allstars – or perhaps a Kasabian with actual songs. Impenetrable pill-head poetry, ranted over the top of hot funky basslines, welded to squelchy acid keyboards and wocka-wocka porn movie guitar chops, all pinned down with classic early rave break-beats played on a real kit instead of an 808. It's a bit of a finger-buffet, but it works, and they're clearly having a lot of fun doing it. Someone is handing out free demo CDs. I take one. Another half hour of tedious teens later, and the second act takes the stage. Billed as Remi Nicole, the group consists of the eponymous Ms. Nicole and some scruffy guy on a stool, both equipped with acoustic guitars. This could be interesting – hell, some of the kids have actually headed to the front of the room to watch them play. I get as close as possible. And I can't hear a bloody thing. I can't blame the kids, either; for whatever reason, the engineer has decided that this duo doesn't need any amplification. They're coming through the PA, but only just, and even halfway from the stage the songs are almost inaudible. As far as I can gather, there's some sort of quirky acoustic-indie songstress thing going on – I assume the crowd are laughing at the lyrics and not the lack of volume – but I'm buggered if I can hear any of it. They could be playing Wurzels covers for all I know. If they were, then the Wurzels are hip again –the kids in the audible zone clap enthusiastically for the end of the set, as Ms. Nicole and anonymous dude take their leave. Now, let me be absolutely straight here. I love reviewing gigs. It's something I've been doing for a few years now, I've never been paid a penny, but I don't consider it a burden. I like to get out, see new acts, and see my words about them in print somewhere – it's a great laugh. But it's not the cocaine gravy-train people assume it is – maybe for the NME and Kerrang! writers, but not for us footsoldiers of honest internet publishing. As we're not getting paid, we have to make our own travel arrangements as conveniently as possible. For me, the apogee of convenience in getting to and from Southampton is taking the train – I have no other options. This is rarely a problem; I can catch the last train home if I leave the Joiners at 10:50, and by then the main act has usually all but done the bulk of its set. Usually. For reasons unknown to me (which may well be completely legitimate, like equipment problems or something), Mr. Hudson and the Library only deign to grace the stage at 10:35, leaving your humble reviewer to attempt an accurate portrayal of a band based on the first fifteen minutes of their set only. So, if this review doesn't match your own experience of this particular band, I can only apologise, and ask you to send me my taxi fare for future shows – I accept PayPal and all major debit cards. Credit where it's due, Mr. Hudson and friends look pretty sharp. In a refreshing change from the indentikit fashions that currently decorate stages large and small, the Library (or is it the Librarians?) look like they should be playing a young bar band in a film adaptation of a Virginia Andrews novel – they're all white shirts and waistcoats, with a few Colonel Sanders black ribbon bow-ties, at least one cowboy hat and a keyboard player with a monster afro. The product matches the packaging, too; a Deep South smoothie of reggae, country and mellow hip-hop, served with a vibe so laid back you could put a carpet on it. There's lots of live percussion, from bongos to steel drum, and Mr. Hudson himself croons and cajoles from beneath a trilby and behind a huge dreadnought acoustic guitar. And so I depart, with little raw data to go on – even though most of the yoof have either quietened down or departed by this point. Just a few songs is enough to tell that they're too clever for the pop markets, they're too good with catchy accessible songs to net the alternative angst dollar. I'm not sure I'd bother buying their records, but I think a fair few people would, especially in the summertime, and I'm positive they'd make a fine festival act. And at least at a festival there'd be somewhere for the kids to get drunk without annoying the music fans.
Picture Gallery:-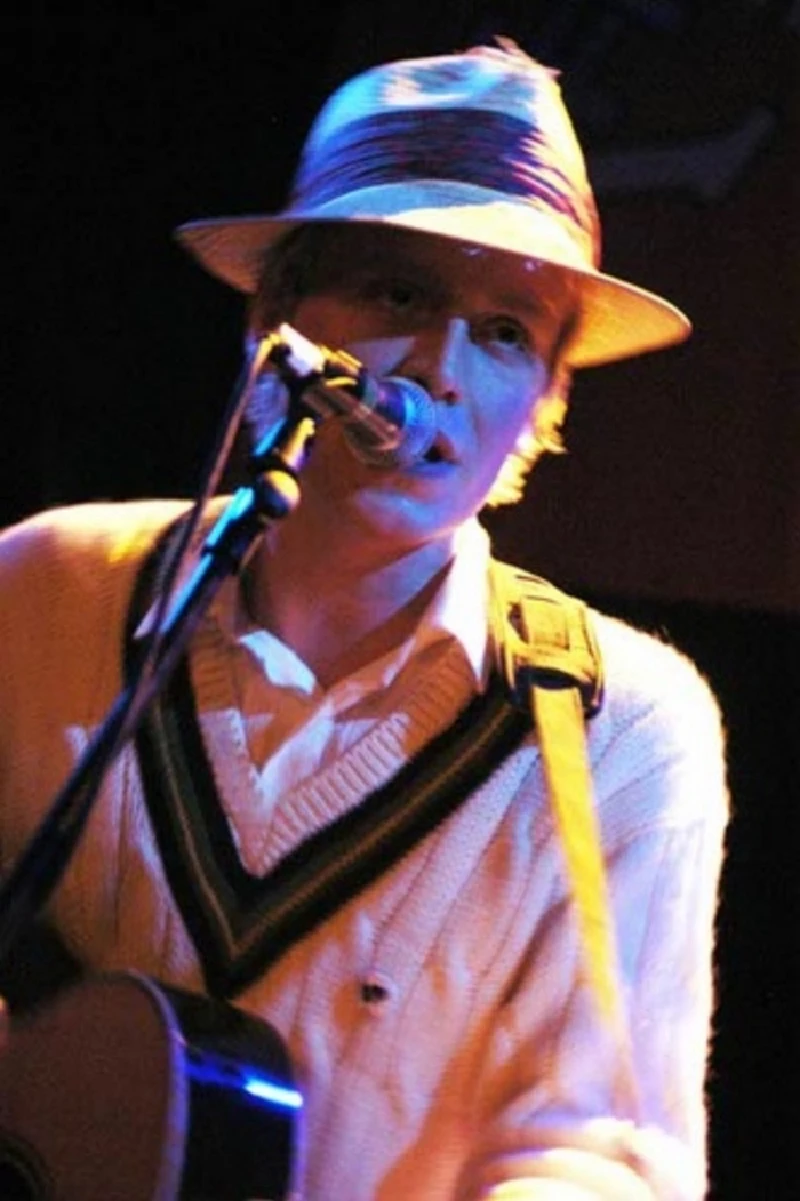 Visitor Comments:-
84

Posted By: Michelle, on 18 Jul 2007
Hey.. I just wanted to say I enjoyed reading your review. It's a real shame you couldn't stay around to watch the full Mr Hudson set... I stumbled across them supporting a gig and if music be my drug of choice they are the heroin of the industry. Ive been to loads of different gigs and have never experienced what i have experienced at mr hudson gigs. cheesy you may think but if i had your elegance with words i would say it much better.. infact that was what i was hoping for in your review. take a punt.. buy the album... it really is worth it. But more importantly... go to another gig... i defy you not to be hooked. :-) oh and keep writing..
---
Pennyblackmusic Regular Contributors
---