---
published: 24 / 9 / 2004
---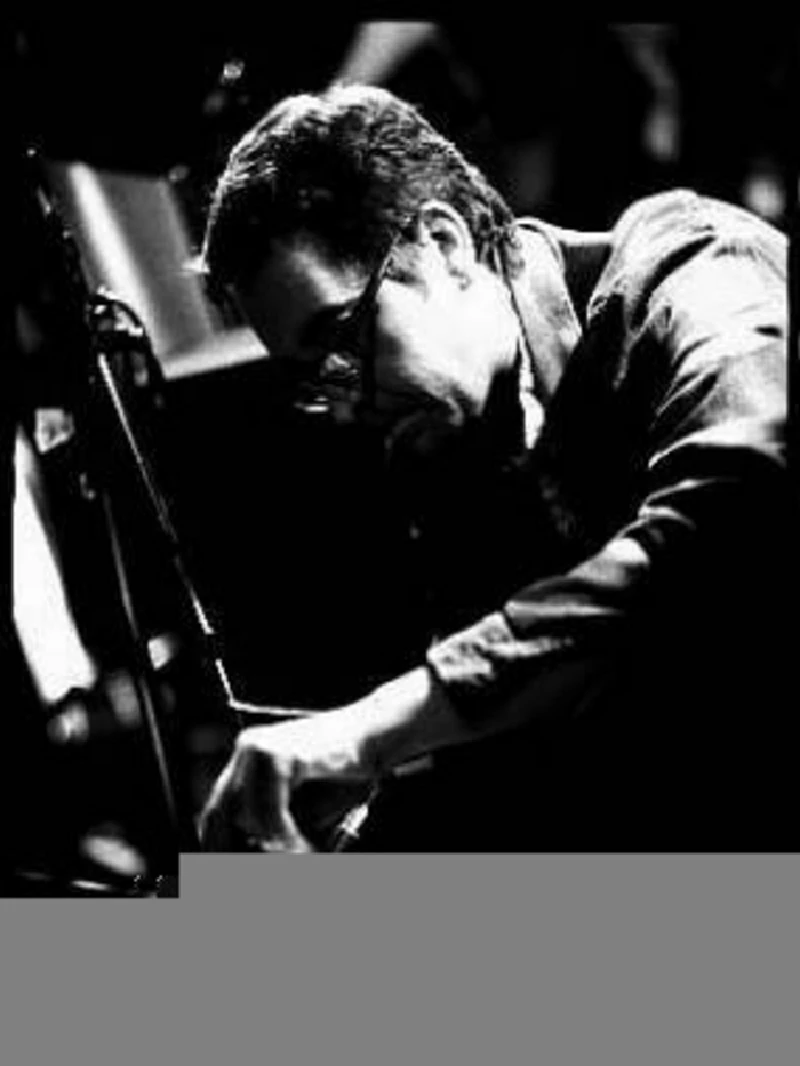 intro
Ben Lurie was the guitarist with both the Jesus and Mary Chain and Freeheat. He chats to Olga Sladeckova about working with both Jim and William Reid, and his recent decision to return to his native Australia after 15 years away
The Jesus and Mary Chain had a big impact on music in the late 80's and 90's. In fact they have continued to have an impact on music until this day. The names of the band's front men, William and Jim Reid, are known all over the world. One name that, however. perhaps doesn't get as much credit as it deserves is that of the band's guitarist Ben Lurie. Ben joined the Mary Chain shortly after he moved to Britain from Australia in 1989, at which time they were touring with their third album 'Automatic', and his contributions had a big influence on the band's last three albums 'Honey's Dead' (1992), 'Stoned and Dethroned' (1994) and 'Munki' (1998). After the Mary Chain split in 1998, William moved to America and started a family, while Ben remained by Jim's side and together they started a new band called Freeheat. Ben and Jim also later did some producing for other bands. Pennyblackmusic spoke to Ben on the phone from Australia to which he has recently returned about his career in music PB: I know you lived in Australia as a kid. Were you actually born there as well? BL: I was born in London and came to Australia when I was 4 years old. My father is Australian and him and my mum just wanted to come to live over here. And then I went back to London when I was 20. PB: Did you first start playing in bands when you were growing up in Australia ? BL: I was in a band when I was 17. We did an album that I think sold about 92 copies (Laughs) and then I thought that if I wanted to make music I would have to leave Australia, and so I went to London and hooked up with the Jesus and Mary Chain. PB: Is it true that the first time you heard the Jesus and Mary Chain music was when your girlfriend in Australia shoplifted their CD? BL: That's true (Laughs). I really liked the album, which was 'Psychocandy' (the band's debut album, 1985-Ed) and I was actually going to go and see them, but then I moved to London five days before they came to Melbourne. PB: Why did you decide to move to London? BL: I just felt that my band in Australia was going nowhere so I went to London. I accidentally got a job as a receptionist at Rough Trade and then through that I got an audition with the Mary Chain. PB: When was that exactly? BL: That was in 1989 on their 'Automatic' tour. It was a fantastic time. I didn't have an idea what it would be like to be in a real band . We were travelling all over the world and it was mind blowing. The first tour in America was fantastic. It was a fantastic way to feel America and to see a lot of it in a strange and sort of f***ed up way (Laughs). PB: You must have played gigs with other famous bands of the time and got to know them as well ? BL: We were never very sociable people. We met other musicians, but didn't get along with them well. We hung about a lot with Lush though and became good friends with them. PB: You were also playing huge venues and open spaces. Were you ever nervous about playing to so many people? BL: No, we weren't nervous. Only maybe about the audience reaction. I think some years later we could have probably played bigger places still. PB: When did you actually first start to collaborate with JIm and William on writing music? BL: i was first just hired to play live and played one tour and then went back to my job at Rough Trade. Then I went touring with them again for the 'Honey's Dead' tour. After that they invited me to join the band properly, and from that my contribution grew as we got to know each other more. PB: The band had their own studio later on to record in. BL: Yeah, they had it in time for 'Honey's Dead'. It was in the Elephant and Castle in London PB: Is it still there? BL: I don't know. The lease went out on it and we had to give it back to the owner. It's owned by Terminal Studios and they later leased it out to Aqua later who did ' Barbie Girl' (Laughs). The studio is probably still there. It was shame to let it go , but it was just too expensive to keep it. PB: It must have been a big advantage to have the studio for yourselves when you were recording. BL: It was great , but bad as well. The bad thing was that it made us very lazy because there were no clock and we would just go there and work very, very slowly. But it was great to have our own place where you could try lots of different ideas, experiment and fiddle around with things. PB: You now do some producing as well. Did you do any production work when you were still in the Jesus and Mary Chain ? BL: That came after the Mary Chain. We were doing our own stuff obviously, but we were lazy and didn't have a manager . We also couldn't found anyone who we wanted to produce and then the punk band the Parkinsons came along and we produced their EP, 'A Long Way To Nowhere' (which came out on Fierce Panda in 2002-Ed.) We really liked them and we knew that we could help them. Otherwise there would have been no point in doing it . We wanted to capture the live thing they had in them on record. PB: I know you also produced one of the bands on the Track and Field label, Tompaulin. BL: Yeah, they got in touch and sent us some music. We liked it, so we thought we could do that. I really liked the way the EP we did with them turned out ('Give Me a Riot in the Summertime', 2002-Ed). They have made another album since then actually which is really good as well and kind of dark ('Into the Black', which is due for release on Track and Field in November-Ed) . We didn't produce it , but Jim sings on it and I played some guitars. That's one to look out for. PB: Are there other bands you have worked with? BL: The other thing would be Sister Vanilla's album. (Sister Vanilla are fronted by Linda Reid who is Jim's and William's sister-Ed.) The album, which is called 'Little Pop Rock', is finally finished now. It took only about 6 years (Laughs). Linda has a deal for Japan and I will try and get her a deal for Australia. Various people are interested in the UK. I imagine that could be out next year. PB: How many songs does that album have? BL: It has a dozen songs. PB: One of the songs from it already came out on Geographic Records, didn't it? BL: Yeah 'Pastel Blue'. PB: To go back to the Mary Chain, the band split up in 1998 but things weren't quite right for much longer before that. Ben: We'd pretty much decided to call it a day after we'd finished touring 'Munki', mainly because Jim and William were just not getting along in the group. As it turned out we split a little sooner than any of us expected. PB: I remember Jim saying that after the Jesus and Mary Chain split up he didn't want to play any music for a long time or even listen to it. But then you got back to playing again and formed TV69 with Jim, right? BL: Yeah, Jim and I did some demos and were trying to start a band again. We were trying to find a name and came up with TV69. We needed more musicians and we already knew Romi (Mori-bass) and Nick (Sanderson-drums) so asked them if they wanted to join us. PB: You later changed your name to Freeheat and then in 2001 released the 'RETOX' EP on Outafocus records. How did you get in touch with Danny Corr who runs the label? BL: I know a guy who lives in the same building as Danny and he knew I was looking for a label. He put me in touch with Danny. Before that we were in touch with a few other labels who were interested, but we didn't think they offered us a good enough deal. Danny was the best one we heard from and he did a lot to promote it. He was very enthusiastic about it and very genuine which made a difference to us as well. I hope he broke even on us. PB: I know he later took on Medium 21 who have since then gone on to have releases on Fierce Panda and Temptation. He has since then been working with the Capes who are doing really well LB: I think he might be doing another band also called the People's Revolutionary Quarie. PB: What happened to the Freeheat album that you were going to record and release? BL: We were going to make an album, but a couple of things happened. One thing is that Jim is a father now and that slowed things down a bit and Nick and Romi recently became parents as well. The other thing is that I got to stage where I felt that if I didn't organize anything nothing would happen and I was already busy just trying to make a living. I think no one else was really up for doing anything. I had this experiment to see if I didn't do anything for 6 months what would happen… PB: ... and nothing happened. BL: (Laughs) Yeah ! Nothing happened. Then after Jim, Romi and Nick all became parents I just thought it was time to move on. The world didn't seem to care much about us making a record anyway. Maybe one day we will get together again. PB: So you moved back to Australia. BL: I just feel I'm too old for England. Australia is much nicer. The weather is nice. The sun is shining as I speak. I was getting tired of London and it was wearing me down. I was getting jaded with music. Maybe it's because I'm getting older as well and nothing was exciting me anymore. I mean the best band in the UK at the moment are Franz Ferdinand and I don't think they are bad, but is that the best of what is coming out? But again though I'm sure there are whole bunch of kids who love them. In fact I saw them when they were down here and there were a whole bunch of kids who loved them, but it's not for me anymore. PB: Now that you in Australia are you going to try to play music with musicians over there or to do some producing? BL: I'm not quite sure how much music I'm going to be doing here. I'm trying to do more producing. PB: I remember you saying you were doing some producing for some band in Australia. BL: I produced a track for a record by a band called Riff Random. That was the first week I got to Australia. They had an advert in the papers saying that they were looking for a guitarist who was in to the Mary Chain, Spiritualized and Neil Young. I like all of those bands so I gave them a call. We ended up doing some stuff in a studio. We didn't quite finish it at the time, but I think they are going around now saying that I was involved because they are hoping it will help them to sell some records. They are alright. I think they need to grow a little, but through them I've been in touch with another band. PB: Do you keep in touch with Jim a lot? I heard he was going to move out of London. BL: He is bad at e-mailing (Laughs). He was going to move out of London. It was his plan. I think he doesn't want to bring up his daughter in London. PB: I also heard he was thinking of opening a guest house. Is that right? BL: Yeah I think he was toying around with a few ideas. I can't imagine him like Basil Fawlty (Laughs). I think he was just thinking of hiring a place out or something like that. PB: I also heard that he sang on the Swiss electronic band's Seelenluft single 'I Can See Clearly Now / Baby Baby' ('I Can See Clearly Now' features Jim on vocals and is released on Klein Records-Ed). BL: Yeah, he has also done some acoustic shows and will be doing another one in London in November. I just remembered as well that a Freeheat song 'Back On The Water' has just come out on a US label Planting Seeds. The compilation is called 'Sunsets and Silhouettes' and also features Sister Vanilla's song 'Pastel Blue'. PB: Thank you very much.
Band Links:-
http://www.thejesusandmarychain.co.uk/
https://www.facebook.com/JesusAndMaryChain
http://jamcofficial.tumblr.com/
https://twitter.com/TheMaryChain
http://aprilskies.amniisia.com/
http://en.wikipedia.org/wiki/The_Jesus_and_Mary_Chain
Have a Listen:-
Picture Gallery:-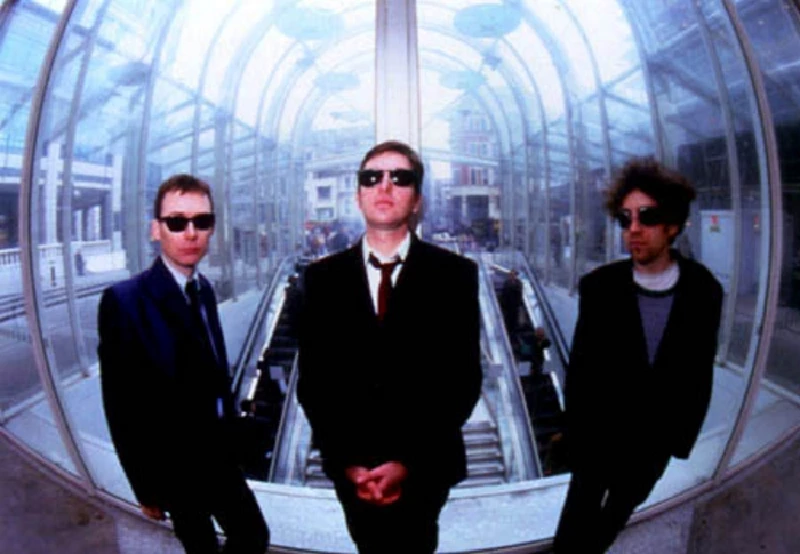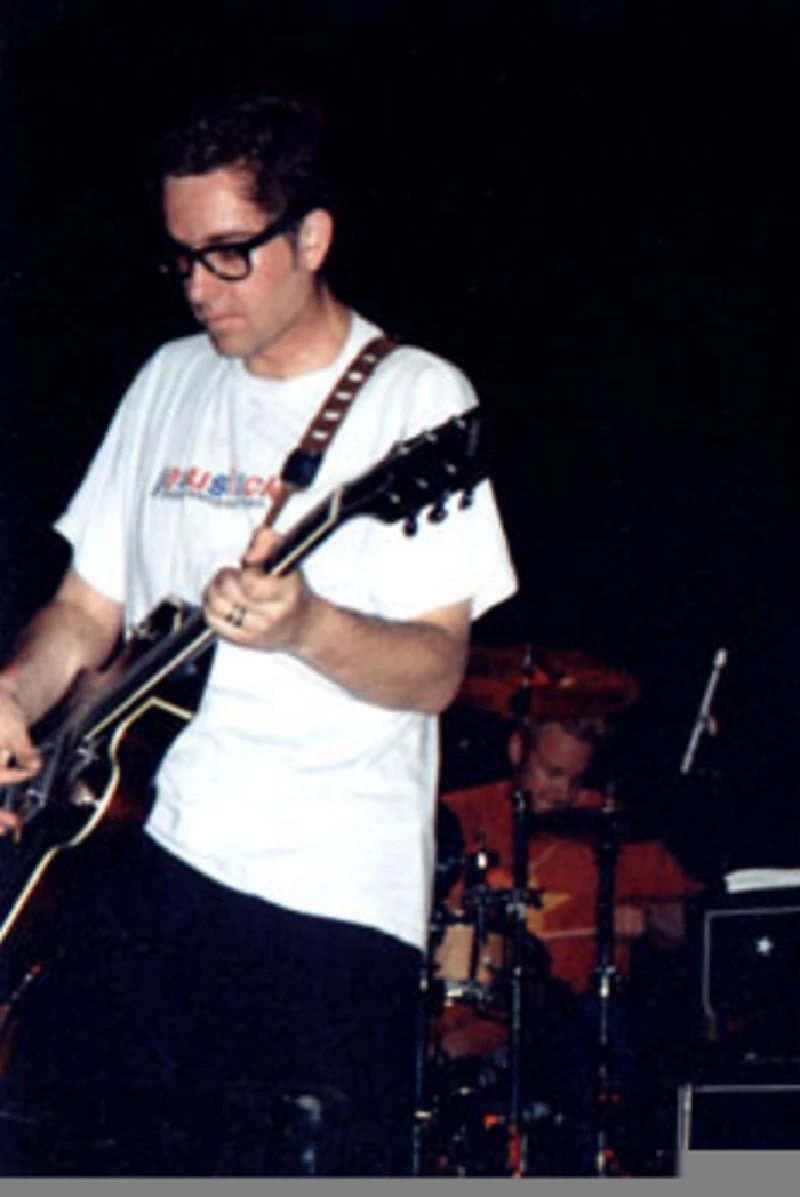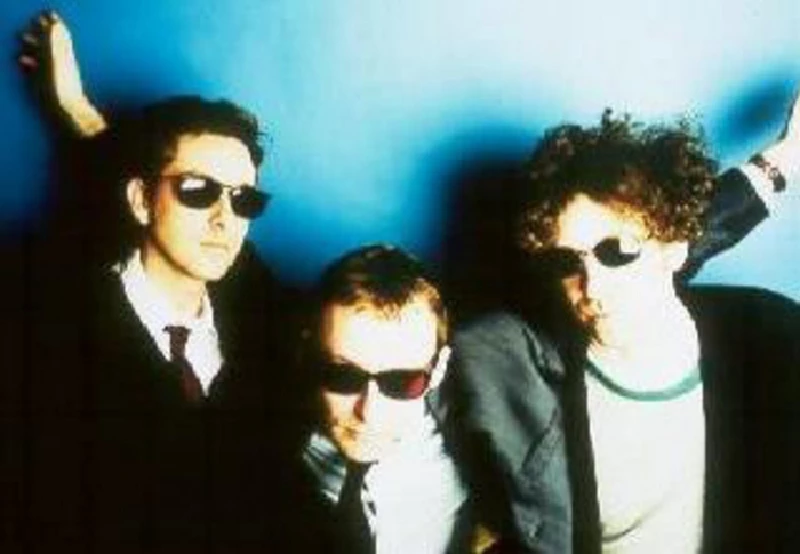 live reviews
---
Albert Hall, Manchester, 19/11/2021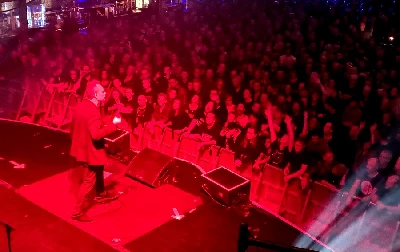 At a concert at the Albert Hall in Manchester featuring classics from their brooding 1987 second album, 'Darklands',' Denzil Watson finds The Jesus and Mary Chain rendering a refreshingly subtle and dynamic range.
O2 Academy, Liverpool, 21/9/2017
Academy, Manchester, 25/3/2017
Rock City, Nottingham, 22/2/2015
Cavern, Exeter, 29/10/2005
12 Bar, London, 19/4/2004
favourite album
---
Stoned and Dethroned (2003)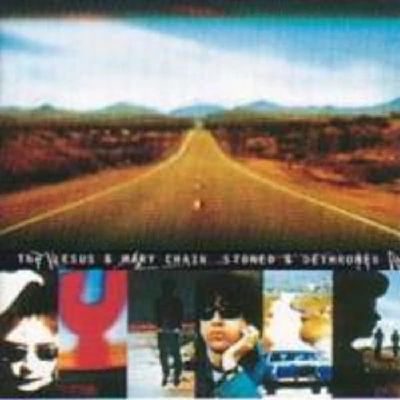 In the latest in our new 'Re :View' series, in which we look back upon albums that we feel deserve re-evaluation, Olga Sladeckova reflects upon the Jesus and Mary Chain's underacknowledged masterpiece, 'Stoned and Dethroned'
Psycho Candy (2002)
features
---
The Jesus and Mary Chain (2010)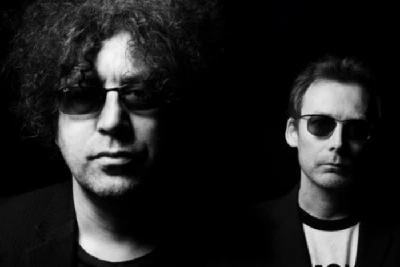 In our 'Soundtrack of Our Lives' column in which our writers describe the personal impact of music in their lives, Anthony Strutt writes of discovering the Jesus and Mary Chain in the mid 1980s
reviews
---
Live at Barrowlands (2015)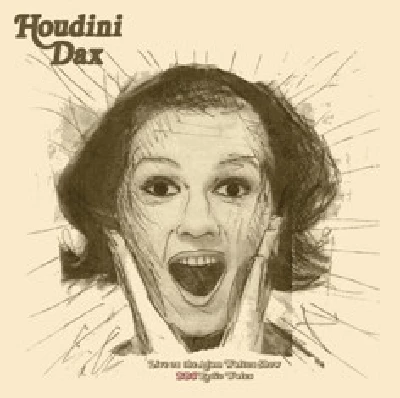 East Kilbride's finest export the Jesus and Mary Chain celebrate the thirtieth anniversary of 'Psychocandy' with an impeccably noisy live album
Pennyblackmusic Regular Contributors
---