---
published: 10 / 8 / 2002
---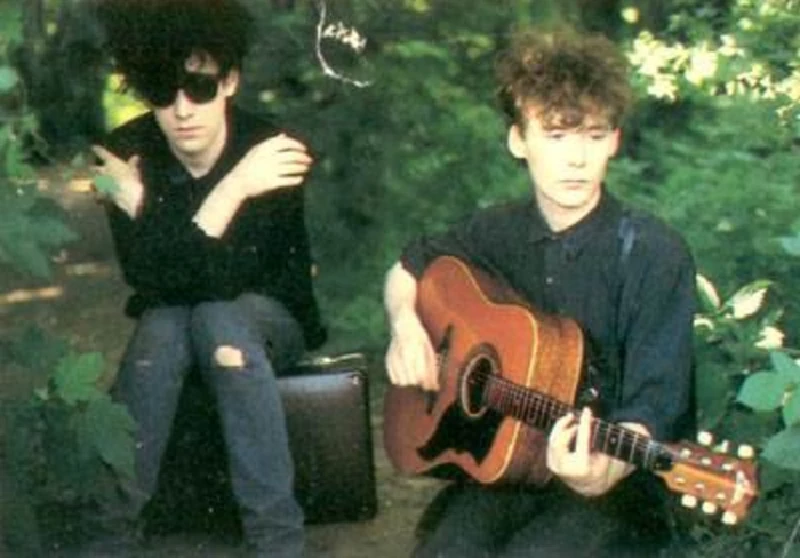 intro
One of the most influential bands of all time, the Jesus and Mary Chain first burst onto the music in 1984. In the first part of a two part interview , Olga Sladeckova talks to frontman Jim Reid about the punk pioneers early years.
"The Jesus and Mary Chain" I believe that there is no better description of this group then the name itself. After all it went through, the name of this band equalizes itself with words such as originality, excitement, assertion, popularity, and admiration, but also hate, humiliation, and violence, and many others still that could not all be fitted into just one single article. Back in the mid 80's the Jesus and Mary Chain, led by the brothers William and Jim Reid, grabbed the music scene by its very base and continued to do so through much of the 90's, acting as an inspiration in the process to numerous bands thoughout the world. They are still one of the most influential bands of all time, even though it is coming up for 3 years since they split in October 1999. Countless bands have played Mary Chain covers, named themselves in homage to the titles of their songs, used the same lines in their own tunes, wore the same haircuts…and most importantly of all have adapted their unique, virgin sound to create their own music. William distinguished himself with his remarkable lyric writing ability, while Jim faithfully sang most of the songs and both of them worked together on the music. To revive and to expand upon the story of the Jesus and Mary Chain, Pennyblackmusic talked to Jim Reid in one of Camden Town's pubs in London on a hot Monday evening in July. Ben Lurie, who joined the Mary Chain as its bass guitarist in 1992, and who now works with Jim in his new band Freeheat, also spoke to us later by e-mail about his years in the band. It all began in the new town of East Kilbride near Glasgow where the Reid borthers grew up in the late 70's. "William and me were into punk rock in 1977." says Jim, opening our talk as we sit down at a sticky wooden table in the near empty bar of the Spread Eagle . "We heard the Sex Pistols and all that, and we wanted to be in a punk band, but were very confused. The punk ideal was that you shouldn't be able to play your guitars very well. You just got up and did it, but then we heard all these records by the Sex Pistols and Clash, who all sounded like they could play guitars very well. We didn't have the confidence to get up and do it. We bought guitars and we tried to learn them but we didn't get very far." This, however, didn't dent William and Jim's aspirations to form a band. Accompanied initially by Douglas Hart on a three stringed bass guitar, and Murray Dalglish on a two-piece drum kit they kept practicing, and recorded a few demos under various names such as the Poppy Seeds and the Death Of Joey. "From about 1977", continues Jim ,"we talked about forming a band. In 5 years it had gone just like that" he says, cracking his fingers. "We thought if we didn't do it then we never ever would and realized that that time in the early 80's was exactly the right time. We had seen that there was a need for a band like the Mary Chain at that time. It was perfect timing because there weren't any guitar bands. Everybody was making this electronic pop music." The group chose renamed themselves the Jesus and Mary Chain, taking their name from a line of Bing Crosby film dialogue, and started working on making their dream come true. "We hadn't played anywhere yet" recalls Jim drinking his beer. "And there was a club opening in Glasgow. Well, it was just some guy opening a club or a room up above a pub. We gave him a demo and he hated it, but he happened to know Bobby Gillespie (now Primal Scream's lead singer-Ed) and gave him the tape. He only did it because there were a few Syd Barrett songs on the other side and he knew that Bobby liked Syd Barrett. Bobby listened to the Syd Barrett, but he took the trouble to turn the tape around and listened to the demo and he loved it. Luckily, our address and phone number were still on it so he called us and said 'My mate, McGee, in London will probably put on a gig for you.' And that was it!" Jim, William, Douglas and Murray then travelled down to London to meet Alan McGee, the head of Creation Records, and met him for the first time at the sound check to their very first gig which he arranged for them to play in a small club, the Living Room. at the Roebuck pub (which used to be on the corner of Tottenham Court Road right next where the Domino Theatre is today.) "There was no PA!" Jim reflects, describing the sound-check "There was hardly any equipment and were just tuning the knobs on guitars to get the balance. It was a really hot day in June, like today" he says, pointing out the window. "We sat up and started doing the sound check and then William and me got into a huge fight. Alan, who had never met us before, thought we were really nasty because we just started landing at each other. He thought it was the craziest thing he had ever seen." "Then we started playing the music and it was so unbelievably bad." Jim enthuses in his thick Scottish accent. "And he was like 'You guys! I'll do an album with you!' and we were like 'Great!'. That was the sort of reaction we wanted." "They nearly kicked each other's heads in during the sound-check" commented McGee in a book called 'History of Creation Records' by David Kavanagh. "I thought that this was going to be mental, but then they did amazing covers of 'Somebody To Love' and 'Vegetable Man'. I was blown away with it." "It was totally tuneless but he had seen something in it" Jim continues. "We knew there was something in it, but we didn't know if we were good enough to actually play it, so that other people could hear it but he did, and that was it." The Mary Chain's first gig at the Living Room took place on the 8th June in 1984 and also featured Jasmine Minks and Loft (two of other groups from the Creation roster). Later the same year Bobby temporarily joined the band on drums replacing Murray (who was 16 at the time) who left the group in a dispute over money Finally, in November 1984, the band released their first 7" single 'Upside Down' on Creation Records. The single went to the top of the British independent charts, selling 35,000 copies and completely turned the music world upside down in the process. When the Mary Chain joined the Creation family, McGee started managing them, but only for a year and then he was fired. "He wasn't a good manager and he would admit that." Jim explains. "The trouble is that he probably was a better manager then I realized. We trusted Alan, but we thought he was off his head. He could be kind of incompetent sometimes, but only because he had never managed before. He was in this business that he had never been in before, but he didn't know what the rules were. We got irritated with the mistakes he made. When I look back on it now though, those mistakes weren't really that important. We probably shouldn't have ever fired him. That was probably our biggest mistake." Another single, 'Never Understand', followed in 1985, again on Creation The Mary Chain now wanted to release an album. Creation had been good to release the 2 singles with, but did not have the money to release a full-length record. "Geoff Travis wanted us to sign to Blanc y Negro(a subsiduary of Rough Trade-Ed)" recalls Jim, "At the time we wanted big money behind us. We had all these crazy ideas that we could be a stadium band and that we could be playing our music at Wembley. We thought our music was good enough to play to the world but we were probably kind of naïve..." "In fact We were DEFINITELY naïve!" he adds with great enthusiasm, and roaring with laughter. "We thought the whole indie scene was lacking in ambition. We were thinking 'Me'. We were thinking of big tours in America in big stadiums. We were thinking of being something like the Rolling Stones in 1972 and taking lots of cocaine and getting blowjobs and stuff like that. That's what we were thinking. We weren't thinking of playing dumps like this" he says, looking around the pub critically. "My heroes then were Matt Bolan and Mick Jagger" Jim enthuses with great conviction. "I wasn't interested in bands like the Wedding Present and stuff like that. I just wanted to get to this other level where my heroes had been and people didn't understand that. At that time there was such a snobbish attitude in the indie scene that when we started talking about doing Top Of The Pops and big stadiums, people would turn around and say "Hmmm?! That's not cool at the moment. You know?" "If I was a 22 year old guy now," he adds, "I think I would fit in better with what is going on. I think Oasis are like the Mary Chain that we talked about - doing big stadium tours. Trying not to be so nice to fit in everywhere. They are doing it but we were unfortunately at the wrong time. I'm not complaining. I think we were a great group, but unfortunately we did it in the 90's because we couldn't have done it in the 80's. Nobody could." The Jesus and Mary Chain's debut album, 'Psychocandy', was released in the Autumn of 1985. The record won a lot of respect from music fans and critics and the band met with increasing recognition. "I think what gave us the confidence" ponders Jim "was that we knew once we got to a studio to make records that people then would go out and say 'Okay, these are real songs.'" "A lot of people couldn't believe that we had the nerve to get on the stage and do that because we couldn't play." Jim says, glancing back at years of the group's beginning. "People would be saying : 'What is the difference between you and me?' and I would be saying :'I'm doing it and you are not. I thought of it and you didn't. That is the difference.' We couldn't be bothered to sit around waiting till until we were good enough." "What kind of pulled us through I think," he continues ,"was that the songs were pretty strong. Maybe people couldn't hear them because we were playing them so badly, but we knew that there was a basic song underneath." The band followed the release of 'Psychocandy' by playing countless shows, not only in the UK, but also in Europe and the US. "That was exciting" says Jim when I ask him about that. "Where we all come from, we were really poor and travelling just wasn't an option for us. My travelling was getting on a bus and heading to London where I would be staying in a shit hole. Suddenly I was on a plane heading here and there." "I remember in 1985 in January we were on the dole and in March we were on a stage in New Your and suddenly I was like 'Phew, this is wild!'" "I think that trip to New York in March in 1985 was possibly the happiest that I have ever been in my life" Jim says, speaking still with amazement. "I was walking around for the entire trip in disbelief. I had always wanted to go to America. I had never been and it was exactly the way I had hoped it would be. It was dirty, ugly, violent and colourful. It was exciting. There were drugs, there was sex. That would be good enough if you were just a side member in another band and you were just working for them, but I was at the centre of the band and at the centre of the attention. I had spent the last 5 years yelling at everybody : 'Please, look at me!' and suddenly 'Wow'. Here I was in New York City and everybody was taking photos of me. It was amazing." In many bigger record shops you can still buy a compilation of the early Jesus and Mary Chain videos. It is a set of videos that the group made for each of their singles. "I hated making videos" Jim insists. "I like the idea of a video, but I felt very uncomfortable and awkward standing in front of cameras." "I did like the one we did in Portugal for 'You Trip Me Up'. We all just jumped on a plane and went to this beach in Portugal and got incredibly drunk. We were just sitting there and pissed out of our brains. It was a great trip and what was good about that was that you forgot why you were there. It was a party! Somebody just had a camera and filmed it." "We also took a lot of control with those videos. For the first 8 or 9 or so, we directed and edited them all, but after a while you just don't care." In 1987 the Mary Chain were back in studio and working on their second record, 'Darklands'. Very much aware of the feedback that 'Psychocandy' became famous for, they did everything possible to get rid of it. "We started getting really paranoid and uptight about being written of as a feedback band", Jim admits, "and probably tried too hard to get rid of that sound and to make sure that we came out with a record that sounded nothing like 'Psychocandy'." "Again, when you look back it seems so obvious and you can see all your mistakes. That was a mistake to make 'Darklands' so self-consciously try to get away from the other record. The best records in the world are records that people just make. You make them the way you feel it. When you start thinking that it shouldn't sound like thatm it's wrong. But having said that, I still think it's a great record. It just could have been better." 'Darklands' was a less appreciated record than 'Psychocandy' at the time, disappointing many fans who had expected a similar record. The band then anyway were very happy with it, saying in interviews that after this record nobody knew what to expect from them. After 'Darklands' was released the band gathered together a lot of some of their more obscure material that they felt was worthy of attention, and in 1988 'Barded Wire Kisses', a compilation of B-sides and other out-takes, came out. The late 80's was a very productive time for the Reids as they returned to the studio in 1989 to work on their 3rd album 'Automatic'. What was the aim of this record? "We were trying to make a record that would be a big hit in America" wxplains Jim. "Again, probably too self-consciously. We should have made the record the way we wanted them to sound." "We never fitted in with music business and we knew we never would, but thought we could do make a record that would appeal to kids and teenagers in America. The music business would then have had to come and say that we were right. We were trying to make a record that would make us pop stars. It kind of did in America, because of 'Head On' which was a bit of a wee hit, but we always had this ability to blow things." "At that time the record was really going up the charts and then we went on this tour in America and we just fucked everybody off so much. For instance, MTV wanted to come and film one of our shows and we just wasted it . They were there. They wanted to film about 15 minutes and like 4 or 5 songs and I was just so drunk I told them to 'Fuck off! And get out of here!'.After that they wouldn't play any of our videos. They were like : 'We were trying to help you. Fuck you then!', but then again we weren't bank workers We were guys that drank too much and took drugs and stuff like that and that's what happened." The Jesus & Mary Chain's line-up, except for the Reid brothers, was never very stable and changing the musicians became almost a routine. The only other regular musician in the band other than Jim and William that was bassist Ben Lurie, who joined the group in 1992. Ben: "The first I heard about the JAMC was when I used to live in Australia, and it was probably about 1985. The first time I ever actually heard a couple of records was a couple of years later when my girlfriend shoplifted 'Psychocandy' and 'Darklands' from a record store. 'Darklands' was the first record I really got into. I realised I'd heard 'April Skies' on the radio before and liked it, but didn't know who it was by." Ben later moved to England and got a job at Rough Trade. That meant the end of the band he had been playing in, the Sons of Sorrow, but also the beginning of something new." Ben: "Geoff Travis, the owner of Rough Trade and Blanco y Negro, and his assistant Jeannette told me the Mary Chain were looking for a guitarist so I went and auditioned. As it turned out they only auditioned one other person, Phil King, who ended up joining Lush and then later on the Mary Chain as a bass player. I joined for a UK and European tour (for 'Automatic') and ended up just staying on."
Band Links:-
http://www.thejesusandmarychain.co.uk/
https://www.facebook.com/JesusAndMaryChain
http://jamcofficial.tumblr.com/
https://twitter.com/TheMaryChain
http://aprilskies.amniisia.com/
http://en.wikipedia.org/wiki/The_Jesus_and_Mary_Chain
Have a Listen:-
Picture Gallery:-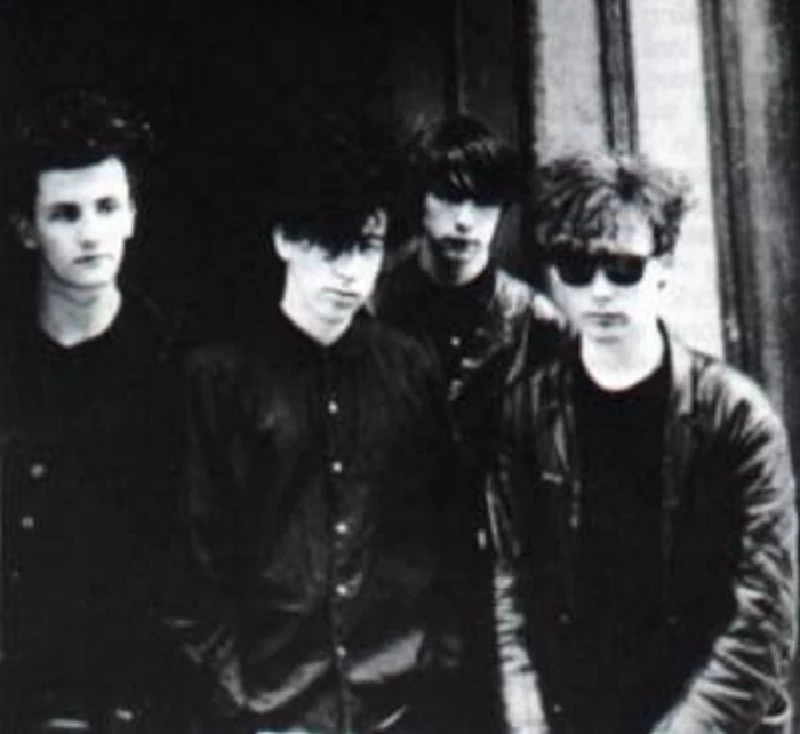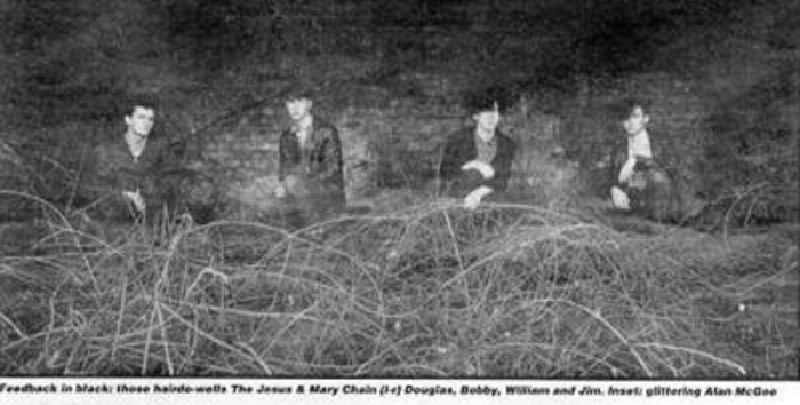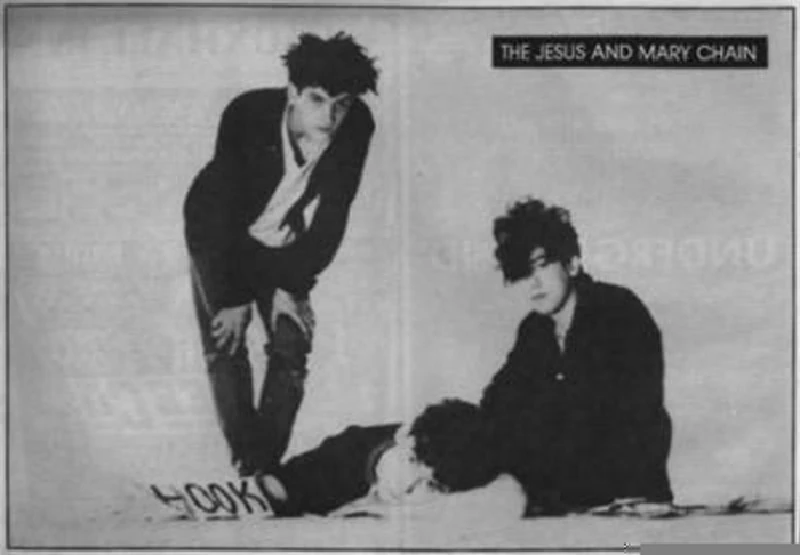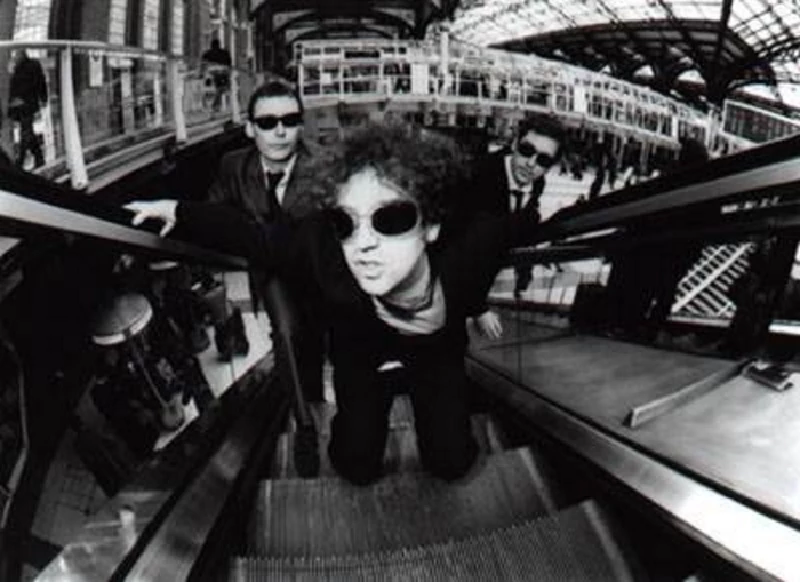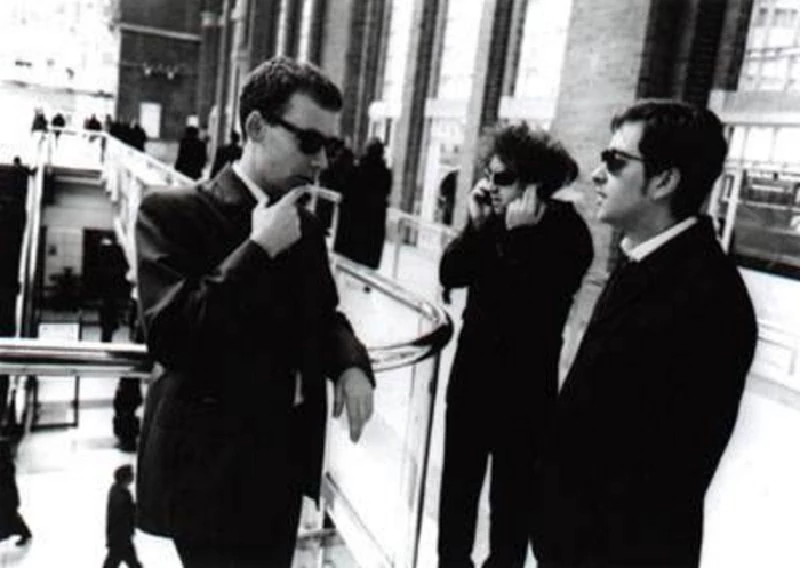 interviews
---
Interview (2004)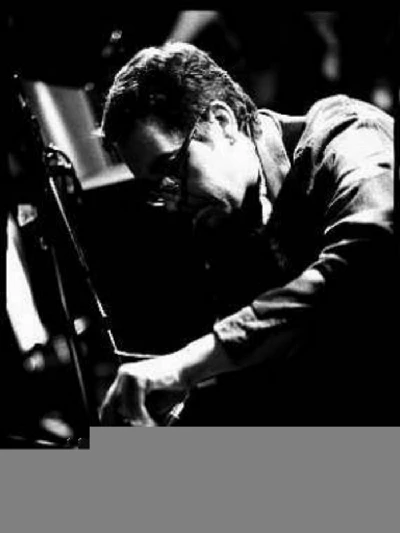 Ben Lurie was the guitarist with both the Jesus and Mary Chain and Freeheat. He chats to Olga Sladeckova about working with both Jim and William Reid, and his recent decision to return to his native Australia after 15 years away
Interview with Jim Reid Part 2 (2002)
live reviews
---
Albert Hall, Manchester, 19/11/2021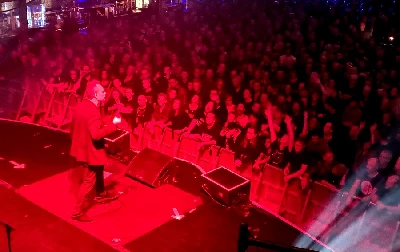 At a concert at the Albert Hall in Manchester featuring classics from their brooding 1987 second album, 'Darklands',' Denzil Watson finds The Jesus and Mary Chain rendering a refreshingly subtle and dynamic range.
O2 Academy, Liverpool, 21/9/2017
Academy, Manchester, 25/3/2017
Rock City, Nottingham, 22/2/2015
Cavern, Exeter, 29/10/2005
12 Bar, London, 19/4/2004
favourite album
---
Stoned and Dethroned (2003)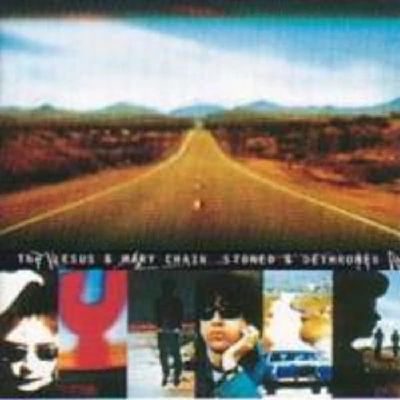 In the latest in our new 'Re :View' series, in which we look back upon albums that we feel deserve re-evaluation, Olga Sladeckova reflects upon the Jesus and Mary Chain's underacknowledged masterpiece, 'Stoned and Dethroned'
Psycho Candy (2002)
features
---
The Jesus and Mary Chain (2010)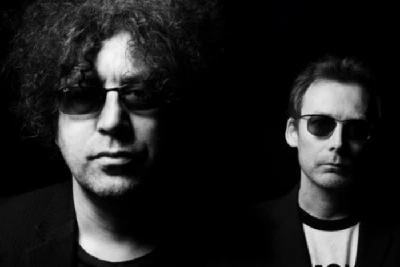 In our 'Soundtrack of Our Lives' column in which our writers describe the personal impact of music in their lives, Anthony Strutt writes of discovering the Jesus and Mary Chain in the mid 1980s
reviews
---
Live at Barrowlands (2015)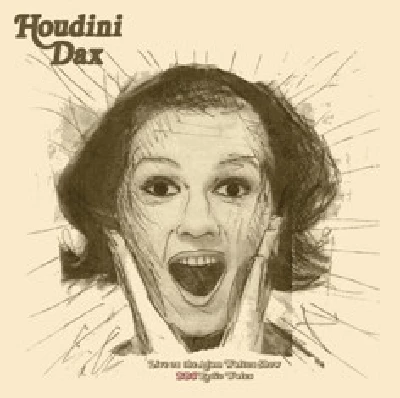 East Kilbride's finest export the Jesus and Mary Chain celebrate the thirtieth anniversary of 'Psychocandy' with an impeccably noisy live album
Pennyblackmusic Regular Contributors
---