---
published: 13 / 7 / 2002
---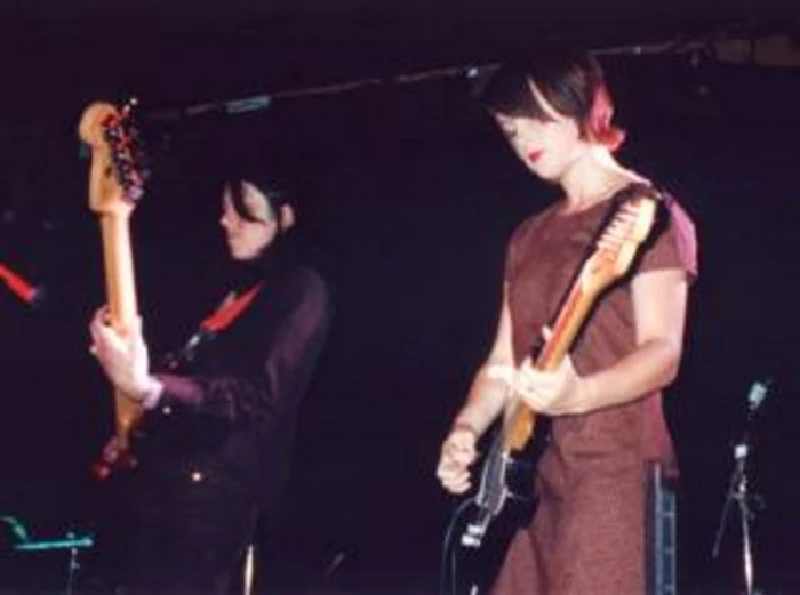 intro
All girl guitar band Electrelane released their debut album 'Rock It to the Moon' on their own label Let's Rock earlier this year. About to go into the studio to record a second album with Steve Albini, guitarist Mia Clarke talks about the group's history
Over the last three years, Electrelane have steadily built up a reputation as one of the most interesting new groups in Britain. I say steadily because it seems that it has taken a long time for the hype to catch up with the quality of music. In fact, I don't think that Electrelane have been hyped at all until perhaps very recently and even then attention would be a better word than hype. The band has been playing since 1998, and during that period has released a series of consistently good singles and an impressive debut album, 'Rock It To The Moon'. The likes of Radio One DJs John Peel and Steve Lamacq were quick to catch on, but it seems only recently that newspapers and magazines have followed suit and featured the band. Perhaps it is something to do with a general upwards trend in the popularity of guitar-type music in Britain. Who knows? The all girl Electrelane comprise Verity Susman (keyboards, occasional vocals), Emma Glaze (drums), Rachel Dalley (bass) and newest recruit Mia Clarke (guitars). They are soon to embark on the recording of their second album with Steve Albini in Chicago. This is an exciting prospect, for sure. Electrelane tend to play instrumental post-rock style music but the presence of keyboards and the odd vocal ensures they don't merely sound like a generic Mogwai copycat band. The band's music so far suggests a group full of new ideas. Considering the success of Albini's recent work with Mogwai, I would imagine that the new Electrelane record has the potential to be a classic. As the band have released all their material to date on their own label, Let's Rock, and have recently secured a US distribution with Mr. Lady records (home to Le Tigre among others), it is clear that they havethe potential to be a unique independent group, but also be a popular one. Pennyblackmusic spoke to Mia Clarke to discuss the future of Electrelane. PB: Firstly, how satisfied have you been with Electrelane's achievements so far, in particular the debut album, and the response to them ? MC: Well, I am really proud of what we have done. But with everything, I guess, there are always some situations that could have gone better. I thought the album did well in the press, and the overall response was pretty positive. PB: Do you imagine that the change in direction suggested by 'I Want To Be The President' (new EP released after 'Rock It to the Moon'-PB) will be a permanent one? MC: We have talked about that a lot, and no, we probably won't be working in that direction. It was just something that we wanted to do at the time. I think Electrelane are best when writing instrumental music. I guess we would go more in the direction of 'I Only Always Think', the second track on that E.P. when we come to record new material. PB: Why did you decide to work with Echoboy as a producer on that EP ? MC: Well, he was amazing to work with and was very helpful at creating the kind of sound that we wanted on the record. We would certainly want to work with him again in the future. PB: For your next album you have chosen for Steve Albini to record the music ? What do you imagine he'll give you as a band? MC: I wouldn't say we "chose" Steve. He asked us if we wanted to work with him...and, of course, we said "Yes". I love his work as a producer, both with contemporary rock bands and his newer work with bands like Mogwai. I have heard many rumours about the way he works, but I trust that whatever method he adopts would result in something that sounds amazing. PB: Do you have any plans as to what the record might sound like? How much of a progression will it be from 'Rock It To The Moon'? MC: We are writing the new record at the moment, but I couldn't really say what it is like yet. But it is different from 'Rock It To The Moon', mainly because Verity doesn't really use aFarfisa anymore. We also have a stunning pair of Mongolian bells in our studio but I don't know if they will feature on the record! PB: When the band writes, do you bring individual songs together, or play as a band? Do you think that you limit yourself to certain musical genres or do you all feel free to experiment? MC: Sometimes we will bring in riffs and work around them as a band. More often than not, we tend to work by jamming. This is helped along by many bottles of wine, and is probably the most productive way of working! I wouldn't say we limit ourselves to certain genres; we don't sit around saying, "a little more post rock today, girls – just to stay on the safe side?" We play, and see what happens. Sometimes we experiment with ragga raps on the sampler, and we also cover a Bruce Springsteen song – just to keep our heels firmly in the mud of classic rock. PB: Do you consciously seek to replicate effects and sounds from other bands when you're writing music, or is it always a case of trying to find entirely original music? Often I think that Electrelane songs sound good because they merge genres and bands that you wouldn't expect to work together, for example combining sloppy-styled indiepop like The Aislers Set with post-rock and even Fugazi on the recent single. MC: It's weird that you chose those bands. Emma is a huge fan of the Aislers Set, and Fugazi are one of my favourite bands. It's nice to think someone can hear those influences. I wouldn't say that we purposefully aim to replicate effects from other records.... it's not a case of "there's a lovely bleep on the new Boards Of Canada record - let's nick it". If that does happen, it has come unconsciously just from us all listening to a lot of music. PB: You seem to collaborate with various filmmakers both in videos and gigs. Why did you choose these specific people, and what do they add to the band's music in your opinion? Also, how much do they work within your vision, and how much of it is left to them to make an independent film? MC: We are very proud of the work that has been done on our single videos. Both videos were done by two artists, Steph and Eric. Although they were seen as not commercial enough for the likes of MYV and so on, the films are being shown in art galleries and establishments all over Europe and even Australia. And I think that is far better than being shoved in a slot between The Cooper Temple Clause and The Vines. They completely understand what the band is about, and we trusted them to work independently and still produce something that fitted with what we wanted. Actually, the video for 'film music' was the first music video ever to be made solely using gamebot pixels, so that's cool. As for the films we play during our live shows, well we put that material together ourselves with our own cameras. PB: The band has its own label, Let's Rock. How much time therefore is spent on the business side, and on promotion and so on ?Are there plans to extend Let's Rock beyond being Electrelane's label, and could you envisage the label lasting even beyond the life of the band. If so, are there any groups that you are interested in working with. MC: We don't have much time at the moment, because we are just working on Electrelane releases. It is really important, however, for us to start putting out other bands as soon as we have some money to fund doing it. We want the label to expand and become something really good for everybody. There are loads of bands we want to work with, including a band in San Francisco called Hot. Hopefully it won't be too long before we can get started. PB: You joined the band most recently, and the band had already established itself on the radio and the press. Was this a strange situation? Has it been at all difficult to put forward ideas in a band that had already established some kind of an identity ? MC: Yeah, it was really strange, actually. I had just started my 'A' levels, then Electrelane happened sort of overnight and my life changed completely. Suddenly I was having to work on an album instead of doing my homework. It was very weird, but very exciting. I suppose that initially I was nervous about writing my own parts, and was concerned that I would change the sound in some way. PB: In most features and articles you're compared to the Riot Grrl movement, does this annoy you considering the huge stylistic differences or do you feel an affinity to that movement? MC: No, it doesn't annoy me at all. There are huge stylistic and musical differences, for sure. There's no way that Electrelane could accurately be called riot grrrl. But yes, I do feel an affinity with that movement. We support the root cause – the feminist aesthetics. PB: Which bands have had the most influence on Electrelane? What sparked your interests in music, and what had made you want to join a band ? MC: I would say that we all have very different musical tastes in regards to what we listen to at home. We do talk about records we like the production on –bands like ...And You Will Know Us By The Trail Of Dead, and Godspeed You Black Emperor! always have huge sounds on their records, which we all like. What sparked my interest in music personally was actually by reading. When I was about fourteen I used to read a lot of rock books because I wanted to be a music critic, and that was the best way to learn how to write. I remember reading this book by Mikal Gimore called 'Night Beat', and it was written so well that I went out and bought all the records that he had mentioned. I decided to join a band when I saw Fugazi play; incidentally it was also the day I left school. PB: I read that you had only been playing guitar for 8 months prior to joining the band in 2000, which isn't very long! You say that you have improved a lot since then, and how do you rate yourself now as a guitarist ? MC: Ummm...well, I certainly hadn't been playing very long but that didn't matter to me. I never wanted to do wanky guitar solos and spend ages learning other people's songs. Whilst I really admire people who do that when they play, I would determine a good guitar player as being someone who is innovative and free like Kevin Shields. Sometimes he will just stay on one note for ages,drenching it in reverb and delay until he creates an incredible, moving wall of noise. Someone like Slash from Guns 'n' Roses is talented for sure, but it's just a far different way of playing. As for rating myself as a guitarist? Ha ha.... I don't know really. I just like playing and trying to develop my own style. That's all. PB: Finally, the band featured on the Future rock 'n' roll compilation recently. ow do you view being co-opted into this new scene (that doesn't seem to exist, but never mind!) and how important do you think being on the compilation was? MC: Oh, that compilation. Well, none of us were enthralled by the cover art, hat's for sure (which featured either a naked man or woman, depending on which version you bought, looked ridiculous and was a sad case of attention seeking –PB). To be honest, I thought the variety of tracks were good. I am, howwver, beyond bored of all this shameless coining of 'scenes' that the music press create before any scene has even had a chance to develop. If a 'scene' derives from over coked journalists sitting around in an office over a Chinese takeaway saying "Yes, I know, lets call these two bands who sound vaguely similar 'the no name scene'...then we can sell a few hundred extra copies". Well, that's not exciting, interesting, or something that could spark anything more than indifference with me. PB: Thank you!
Picture Gallery:-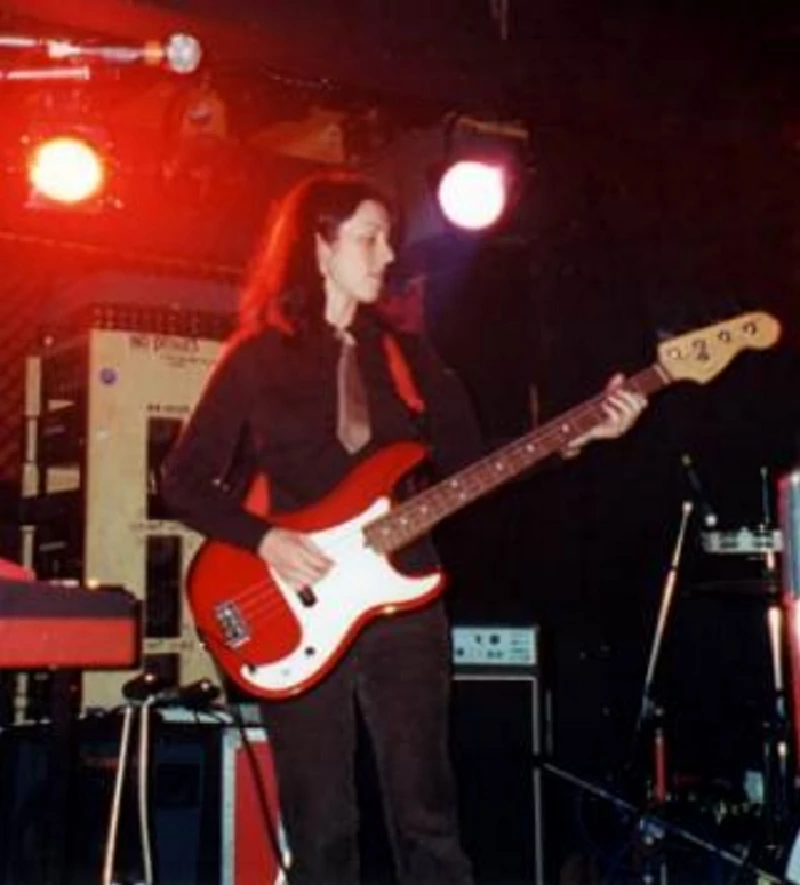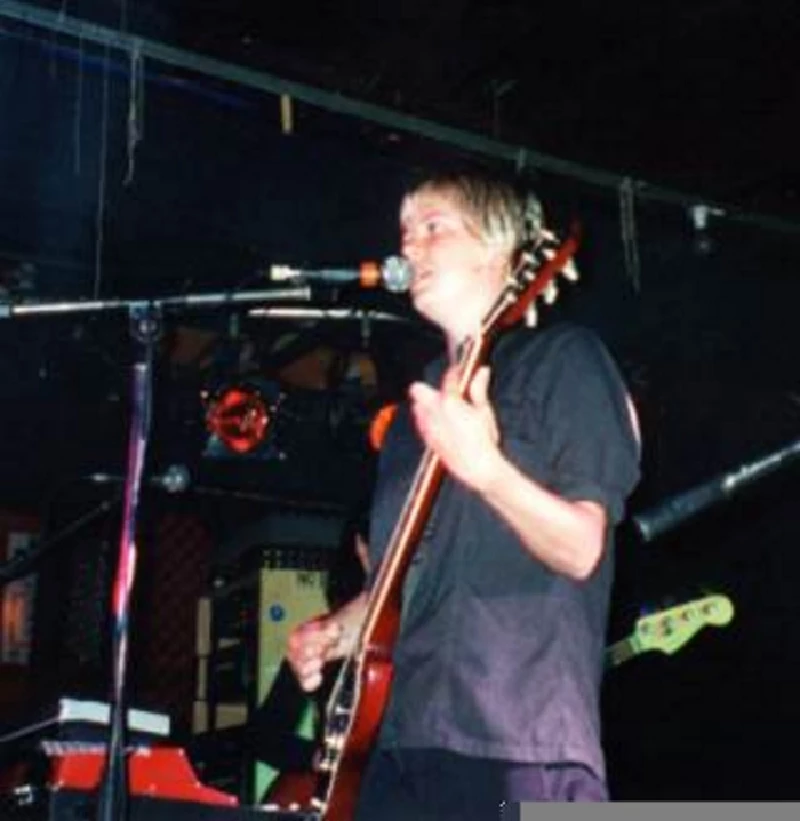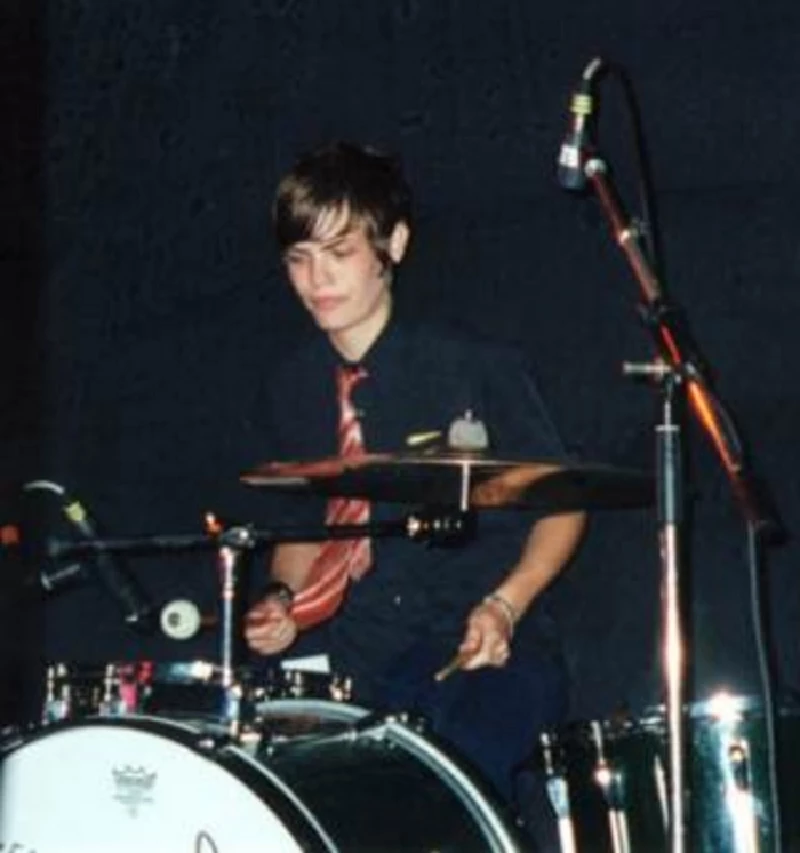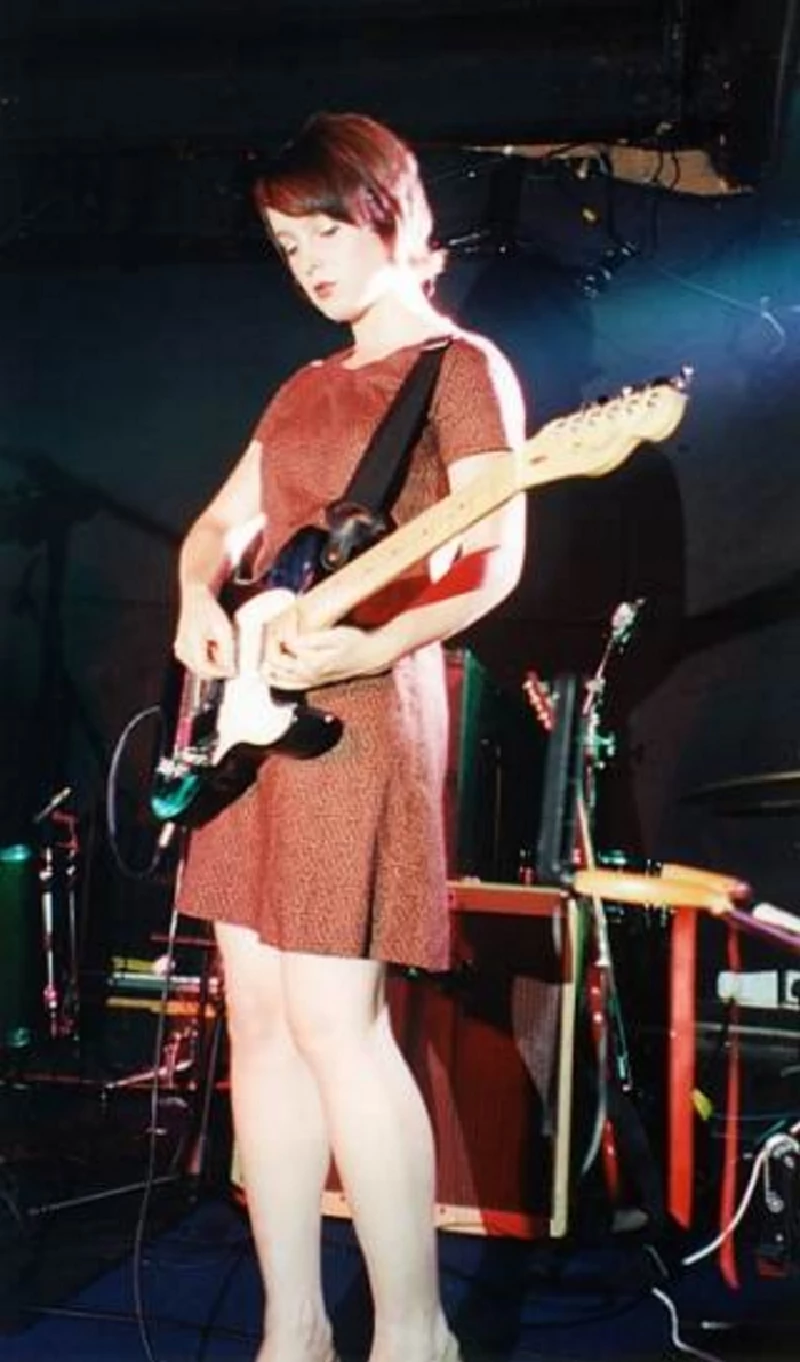 live reviews
---
Cavern Club, Exeter, 27/4/2004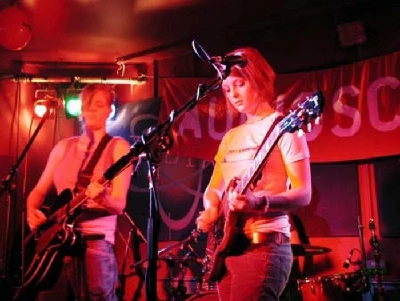 One of Britain's best bands, Electrelane released an excellent second album, 'The Power Out', earlier this year. Ben Howarth at Exeter Caern Club finds that it is on stage that the all-girl group "really come alive"
reviews
---
Gabriel (2001)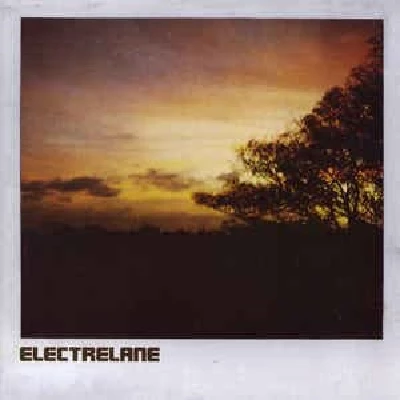 This is the third single from the Brighton four piece, and it continues to suggest that they are one of Britain's most promising new groups. They clearly have a sense of humour, printing "Britney fear
Pennyblackmusic Regular Contributors
---