---
Garbage
-

Glasgow Scottish Exhibition and Conference
published: 13 / 1 / 2002
---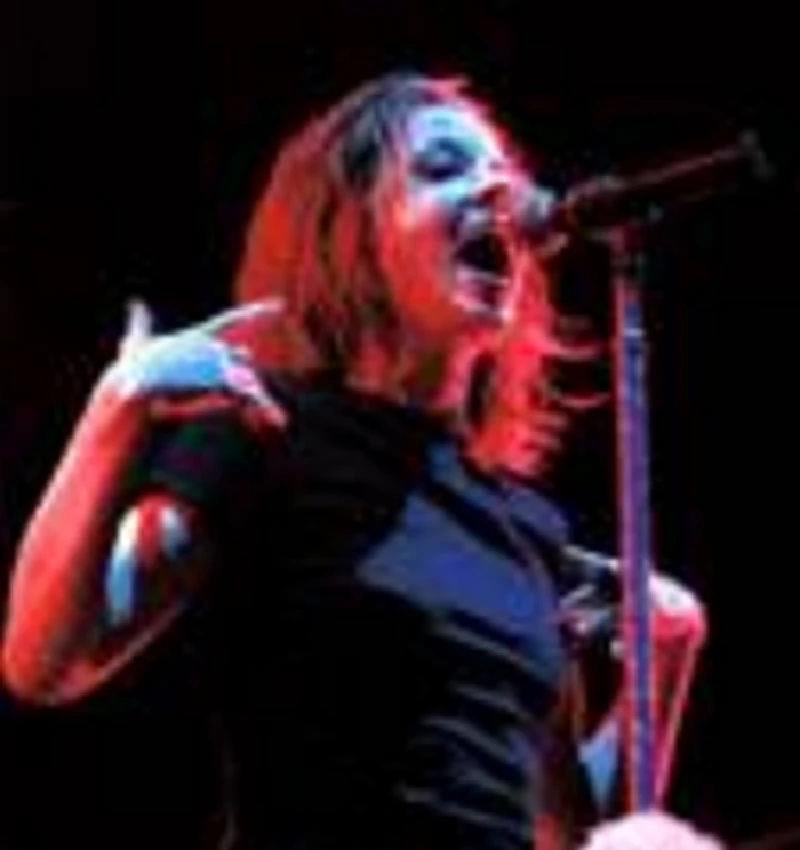 intro
This is the third time that 'Garbage' have played lead singer Shirley Manson's native Scotland in the last six months. In July they were at the 'T in the Park' weekend outdoor festival near to Kinross
This is the third time that 'Garbage' have played lead singer Shirley Manson's native Scotland in the last six months. In July they were at the 'T in the Park' weekend outdoor festival near to Kinross, forty miles or so north of Manson's home town of Edinburgh, and played second on the bill to headliners 'Pulp' in the pouring rain on the festival's second of two days. Six weeks later they were back, at the start of their world tour to promote their second 'Version 2.0 ' album, with two sell-out nights at the 2000 capacity Barrowlands in Glasgow. In the few months since then Garbage have joined the super-league of groups. 'Version 2.0', as the band's promoters have been happy to publicise in large adverts that have appeared in much of the music press, was the world's sixth bestselling album of last year, and the number of copies sold of it, and their eponymous debut, have now passed the eight million mark. While at the start of the tour they were mainly playing theatres, Garbage have now become a stadium band, and, to cash in on this, a second leg of large scale European shows have been called, of which the Glasgow date is the last one, before they go on to play America in March and April. The atmospheric Barrowlands, a former ballroom, has, with the exception of the 'T in the Park' festival, always been the venue Garbage have chosen in the past for their Scottish shows, but tonight, in accordance with their increased status, they have shifted two miles west down the River Clyde to the massive S.E.C.C., Scotland's largest indoor arena. The hall they are using tonight is ghastly and soulless. It should never have been used as a rock venue, and rarely is -only very occasionally by bands who are not quite big enough to fill the main and larger auditorium down the corridor, but who want to use the status of playing the S.E.C.C. as a platform to better and greater things. The main hall, which for arena rock is pleasant and spacious, and normally uses both a standing and a seating area , has, however, long since been booked out to a big International Trade Fair. 10,000 people are, therefore, jammed all standing into this smaller and secondary hall, which with its heavy monotonous slabs of grey concrete brick wall and piped metal ceiling, is overcrowded, ugly and featureless. The acoustics too are dreadful, although in the main arena they are again of good quality. Support band 'Moloko' in particular suffer badly , their lively synthesiser pop loops dulled and muffled as if they are being ground with cement , but Garbage also sound little better, and almost equally leadened and distorted. In its normal capacity as an exhibition room the hall is probably fine, the colour and the variety of the different displays probably contrasting quite well with the bland surroundings, but as a venue for a large scale rock concert it is completely and utterly inappropriate . The promoters, however, who obviously feel that they haven't done the fans enough damage by squashing them into a horrible room with a terrible sound, try to take it all a stage further and to convince them that they really are having a good time in a way which only stadium rock can by attempting to rob them into the bargain. There are temporary bars at the side selling expensive and watery-looking lager, and mobile vans offering overcooked and overpriced burgers, the stink of which wafts over and permeates the crowd. Even the T-shirt stall seems even more exorberant than usual. You can buy a particulary hideous black short sleeve for £16 instead of the usual-and still expensive-£13 or £14 which has a large Garbage globe on the front in the same style of bubblepack orange as the 'Version 2.0' cover. There are beanie hats too which, for the pleasure of having the band's motif embossed on the brim , are a snip at £18, and best of all there are small signed lithographs of the group, not posters although they look like something which could have been pulled out any magazine, but 'lithographs' which will cost you a mere £20. The whole event is a cynical exercise in extortion, something which has been put together as hastily and as quickly as possible for the maximum profit, with little regard for the fans, the only real concern for them being to try to bleed out of them as much cash out of them as possible. It is probably still going to be great if you are fourteen or fifteen and it is one of your first gigs and you don't know any better, and you still have change from the birthday money you brought with you even after all the bad beer you have drunk to buy a lithograph. For anyone who can see the nasty farce and charade that this gig is at £16 a ticket, this show, however, is probably going to be a crushing and bitter disappointment. Garbage's set begins with 'Temptation Waits', the opening track from 'Version 2.0'. There is also off the new album in the first part of the show 'Hammering My Head' and the two European singles 'I Think I'm Paranoid' and 'Special'. From the first album they play 'My Lover's Box', 'Not My Idea''Milk', and 'Only Happy When It Rains'. Manson, who comes on in a fur collared top which by the end of 'Temptation Waits' she has taken off to strip down to a white vest and black combat trousers, jumps and dances across the stage and punches and kung fu kicks the air. The American members of the band, guitarists Steve Marker and Duke Erikson, drummer Butch Vig and a session bassist, thunder and pound at their instruments. They work hard , but, despite their efforts, it all seems rather lacklustre and forced. The venue and the appalling sound, of course, don't help. This a band too however, that have been on the road for the months on a tour which has had its dates greatly extended, and which must seem to them like it is never going to end. Despite a Christmas break, Garbage look and sound worn, and at times its tired members look simply like they are just going through the motions. Manson also, as it transpires later, has had food poisoning (She probably ate one of the burgers !) and her act, exuberant as she still tries to make it, is more subdued and tamed than usual. The set does, however, get better. As it moves into its second half, Manson in an unexpected move shrieks at the rest of the band to 'play something heavy' and the group erupts into a cover version of a 'Black Sabbath' tune. They are mucking about and the song within a few bars quickly breaks up, but it gives the show all the spontaneity and freshness that it has so far lacked. 'Vow', the next tune, is the first song in the set to have a real spark. Manson in ice queen mode purposefully strides up and down the front of the stage, glaring mock defiantly at the front rows of the audience and sneering the vengeful lyrics. As the song draws to its instrumental conclusion she shifts back and finishes sitting beneath Vig's drum kit, cradling and rocking her head in her arms as if she has done something dreadful that she is ashamed of. It is a melodramatic and a stunning moment, and, after the uninspiring first half, the highlight of the set. There are some other good moments too as the show continues to progress. A mildly reworked version of 'Queer' has an angstier edge. There is also an off the cuff version of The Beatles' 'Day Tripper', which Garbage jokingly reproduce tonight because their sound system broke down in Manchester the previous evening, and it was the tune that was played over the auditorium while the system was being fixed. Manson too starts to talk and to engage more with her audience. There are the usual platitudes about it being 'a teensy-weensy bit special' playing Scotland , but in a moment of refreshing honesty she admits that because it a homecoming gig she has been 'beside' herself with worry about the show all day. Push It' is dedicated to her sculptor husband, Eddie, and 'Stupid Girl', the penultimate number of the set, has forerunning it a lengthy and funny rant about journalists who have given her a tough time for using her difficult teenage years as an inspiration for many of her her lyrics. The main set of the show finishes with 'You Look So Fine', the last track on 'Version 2.0', which with an ebbing slow instrumental fade-out brings the gig full circle and to a natural conclusion. One of the encores is 'The Trick to Keep Breathing', again from 'Version 2.0'. The song is dedicated to Manson's friend Scottish writer, Janice Galloway, who is in the audience tonight, and whose book of the same name about a girl having a nervous breakdown Garbage have taken the title from. The show finally concludes, still on the subject of those difficult teenage years, and appropriately in tonight's highly commerical circumstances, with the new single 'When I Grow Up'. The fact that Garbage have managed to do something with this show even in these often most desperate of circumstances says a lot for this group, and their ability as a live draw. One has to ask though whether it has all worth it. While the second half of the set has been a big improvement on the first half, this has not been a good show, and one in which whatever the highlights, and whatever the mitigating circumstances the promoters have manipulated the audience badly , and treated them shabbily. It would have been better if Garbage were able to come back another time in the tour to do this date when a more appropriate hall was available, and if this was not possible then, rather than let themselves and their audience down in these reduced circumstances, they should not have played. Many fans have come from beyond Glasgow to attend this concert. There is no real rock venue with a capacity beyond 1000 in Edinburgh, which is why Garbage have always chosen to play Glasgow, and a lot of the audience have made the fifty mile trek through to see the band and to pay homage to the the local star. Others will have come from even further. It is not uncommon for the S.E.C.C. to attract audiences from as far away as Aberdeen in the North, and from the Borders and Northern England in the South. While much of what has gone on tonight is, of course, fairly common in stadium rock, these fans, and all the others who have bought tickets, deserve better than to see the group in these most primitive and atrocious of conditions. After the show, touts hang about outside the doors of the S.E.C.C. selling T-shirts at £5 a head . They are a lot less ugly than the ones inside. The colour may, however, run out of them after the first wash and they are probably made from materials of a very dubious quality. They are in all probability a rip-off, but no more so than most of what has just gone on inside.
Band Links:-
https://www.garbage.com/
https://www.facebook.com/GarbageOfficial
https://twitter.com/garbage?lang=en
Have a Listen:-
Picture Gallery:-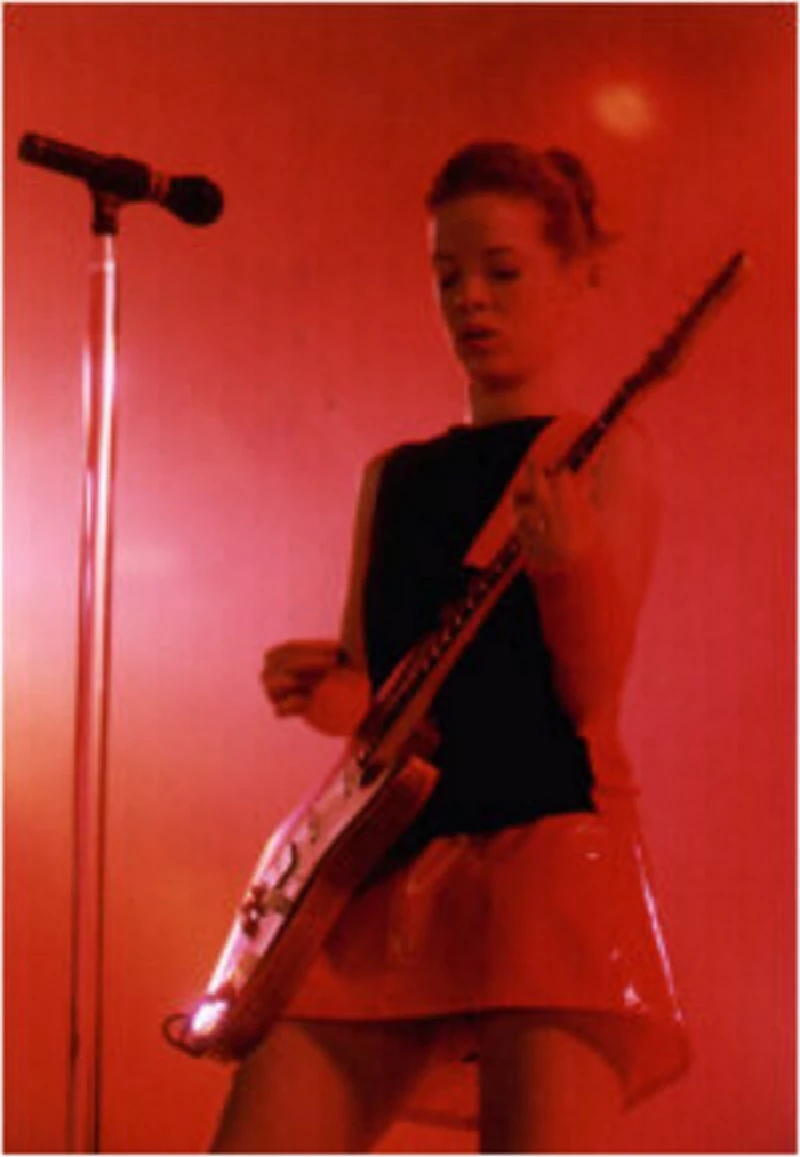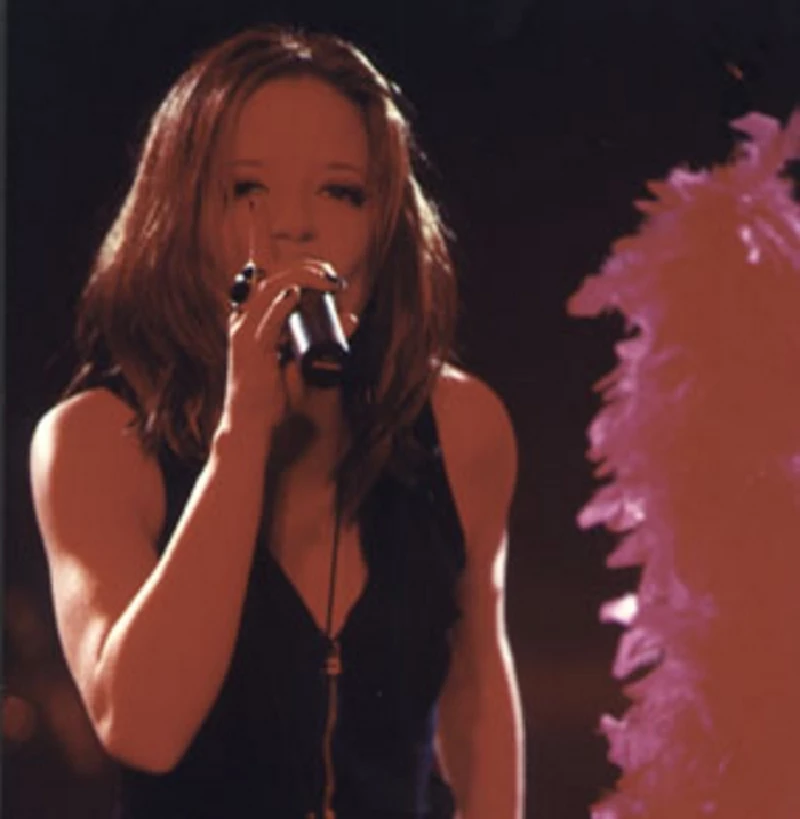 live reviews
---
London Brixton Academy, 7/4/2002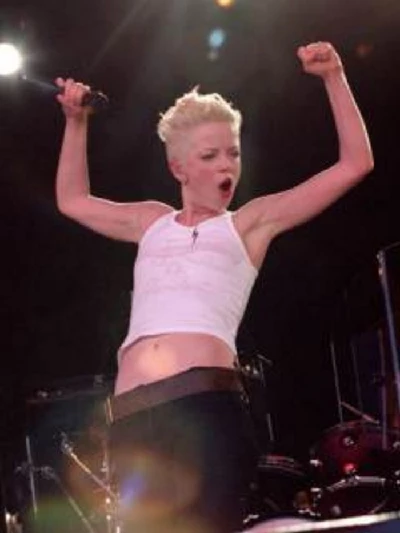 Garbage have recently been touring Britain to promote their third album'"Beautiful Garbage'. Anthony Strutt catches them at London's Brixton Academy
favourite album
---
Beautiful Garbage (2021)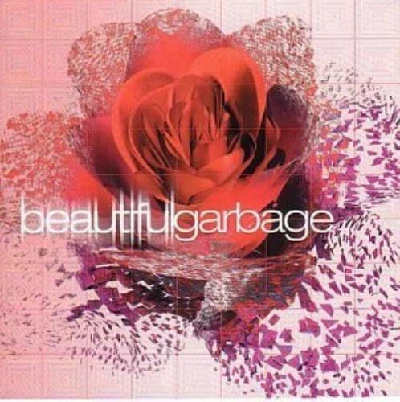 In our 'Re: View' section, in which our writers look back at albums from the past, Zena Greig reflects on Garbage's 2001 third album 'Beautiful Garbage', which is being released in a remastered, expanded version.
Pennyblackmusic Regular Contributors
---