---
Stewart Copeland
-

Police Deranged For Orchestra - Blossom Music Center, Cuyahoga Falls, Ohio, 11/9/2021
published: 7 / 10 / 2021
---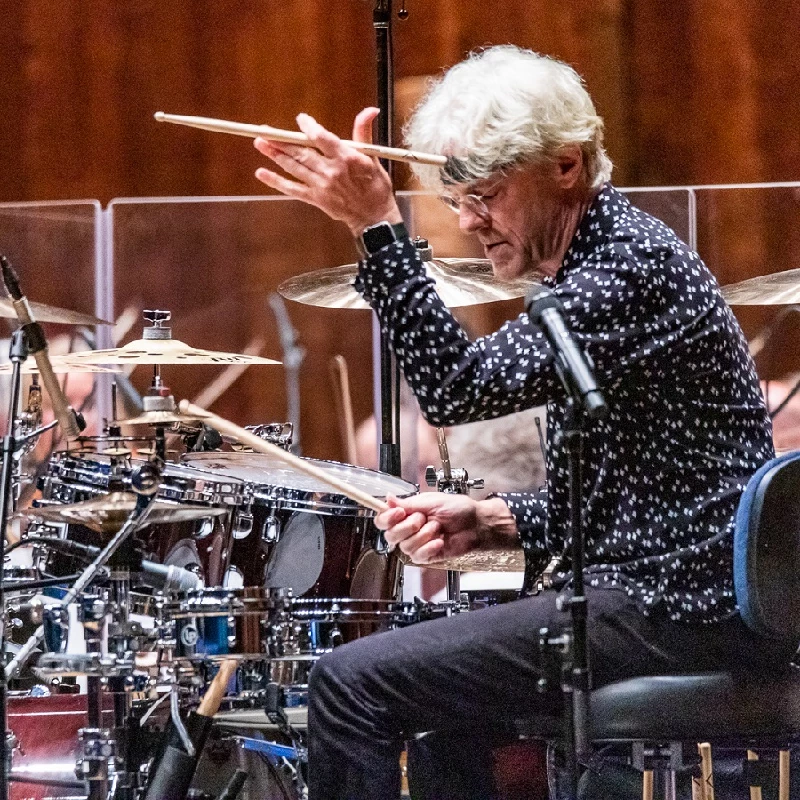 intro
Philamonjaro watches and photographs Stewart Copeland rearrange The Police catalogue with the Cleveland Orchestra at the Blossom Center in Ohio.
Stewart Copeland is at it again. One to never get musically stagnant, he has taken on another wonderfully ambitious project. This time he arranged orchestra arrangements of Police songs under the moniker of 'Police Deranged for Orchestra', then took it on the road. The anticipation of this unique evening was overwhelmingly obvious when he entered the stage. The crowd roared. The program started with 'Demolition Man' from The Police's 1981 release 'Ghosts in the Machine'. It started with a big, orchestrated groundswell of an introduction that took a moment to recognize. Nothing like the familiar recorded version. A taste of what was to come. Through the course of the program, it took one's full attention to figure out what song was unfolding. Testament that Copeland is a musician's musician, Gin Blossoms' drummer Scott Hessel was on hand and commented "'The Police: Derangements' is the album that you will probably never hear due to the unfortunate red tape of publishing rights. 'Stewart Copeland's Police Deranged for Orchestra' is the live experience that gives you that unauthorized recording and more'" As vocalists Amy Keys, Carmel Helene, and Ashley Támar sang lush harmonies through each song, one started to expect unexpected musical turns for the rest of the night. Bassist Armand Sabal Lecco along with Animal Logic bandmate Rusty Anderson on electric guitar brought that driving rock sound together. They complemented Copeland's powerful one-of-a-kind drumming. After "Murder by Numbers", Copeland explained to the audience the origins of what he coined as deranging the songs. It started back when he was scoring his 2006 Police documentary. Hessel goes on that he "flawlessly recreated the complex remixed and reimagined versions he did for his 'Everyone Stares: The Police Inside and Out' documentary. It was a Copeland Tour de Force." From the stage Copeland explained to the crowd that "I needed to score, obviously Police music, but the Police music, you know, like 'Roxanne', the movie takes a left but the score doesn't. So as the film composer, I had to get out the knife and cut it up so that 'Roxanne' took a left. As Sting didn't write it that way, he was writing a hit song.." It opened up a world of discovering incredible lost recorded parts, alternative vocal takes and stage improvisations. This reinvention became a sort of a game of, in his words "spotting it out". A fun listening teaser for the audience. The conductor Edwin Outwater led the orchestra except for the last number of the first half. Copeland stepped away from the kit to conduct 'The Equalizer', his 1985 TV spy thriller series theme song. A piece that showcases his sixth sense for building tension, suspense, chaos, quirkiness, emotion and resolve after a cacophony. A great representation of his signature sound as a composer. As he stepped away from the drums, Stewart asked, "What do you call a drummer with one drum stick?", as he dropped a stick from his right hand. He answered, "A conductor!" The drumstick became his baton. The rest was the sport of full-contact conducting. He throws his whole physical being into it. Filling in on the drum kit was Joe Tompkins from Mannes School of Music. In the second half, Copeland once again emerged from behind his drums. But this time to play guitar on 'The Bed Is Too Big Without You.' Of course not without quickly punching-out some full volume power cords and jamming with the "mighty orchestra". Why? Because he can! And you know you would do the same given the chance. This night's performance held an even greater joy for Copeland. On three occasions he referred to the "Colossal Cleveland Orchestra" with the fondest affection. As well as plugging their upcoming season and praising their skill, his adoration for Cleveland runs deep. In 1989 The Cleveland Opera premiered Copeland's first opera 'Holy Blood and Crescent Moon' Then in 2012 The Cleveland Orchestra presented a performance of his ;Gamelan D'Drum'' concerto. This evening, the scaled down, 60-instrumental Cleveland Orchestra joined forces performing his "derangements". What's next? Copeland's musical imagination and his fortitude to create hold no bounds. But what stands out most is his whimsey, mirth and brevity matched with versatility and toptier skill. Further, he is having a wild amount of fun with it all on stage. As Hessel observed: "Copeland was as animated and energetic as ever behind the drums, but this show was much more than a drum clinic or proper evening at the symphony - especially when the Maestro called everyone down to hug the front of the stage and dance during the last few songs of the night." With limited tour dates, hardcode Police and Copeland fans should consider a destination concert. Don't miss it: Program First Half: Demolition Man King Of Pain Murder By Numbers Roxanne Tea In The Sahara One World Is Enough Spirits In The Material World The Equalizer Second Half: Every Breath You Take Walking In Your Footsteps Orchestra Jam The Bed's Too Big Without You Don't Stand So Close To Me Message In A Bottle Can't Stand Losing You/Regatta De Blanc Encore: Every Little Thing She Does is Magic Photographs by Philamonjaro www.philamonjaro.com
Article Links:-
https://www.youtube.com/watch?v=R0DJoAvxzVo
Band Links:-
http://www.stewartcopeland.net/
https://www.facebook.com/StewartCopeland/
https://twitter.com/copelandmusic
Play in YouTube:-
Picture Gallery:-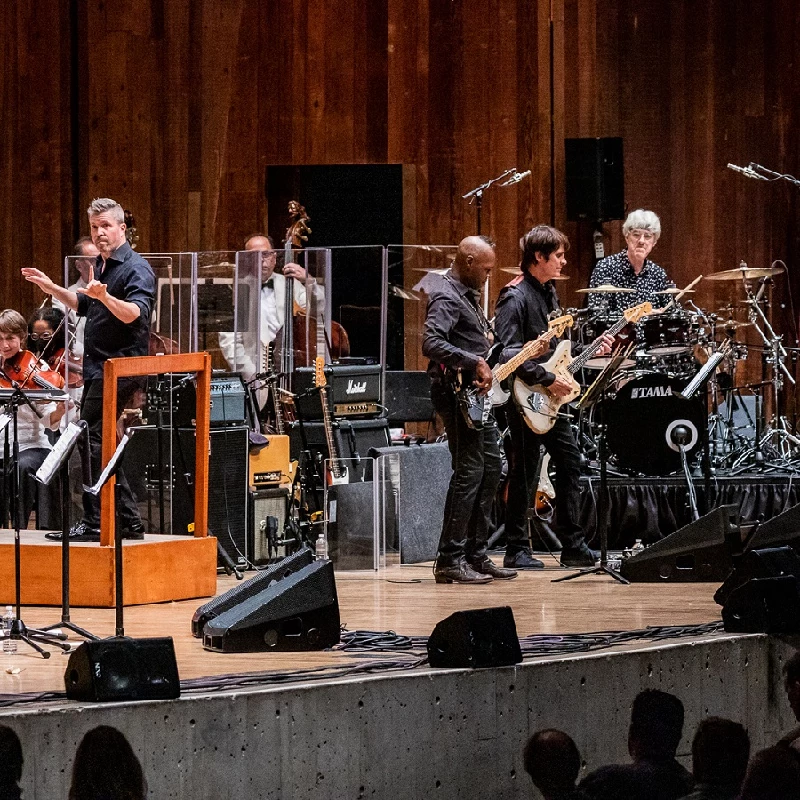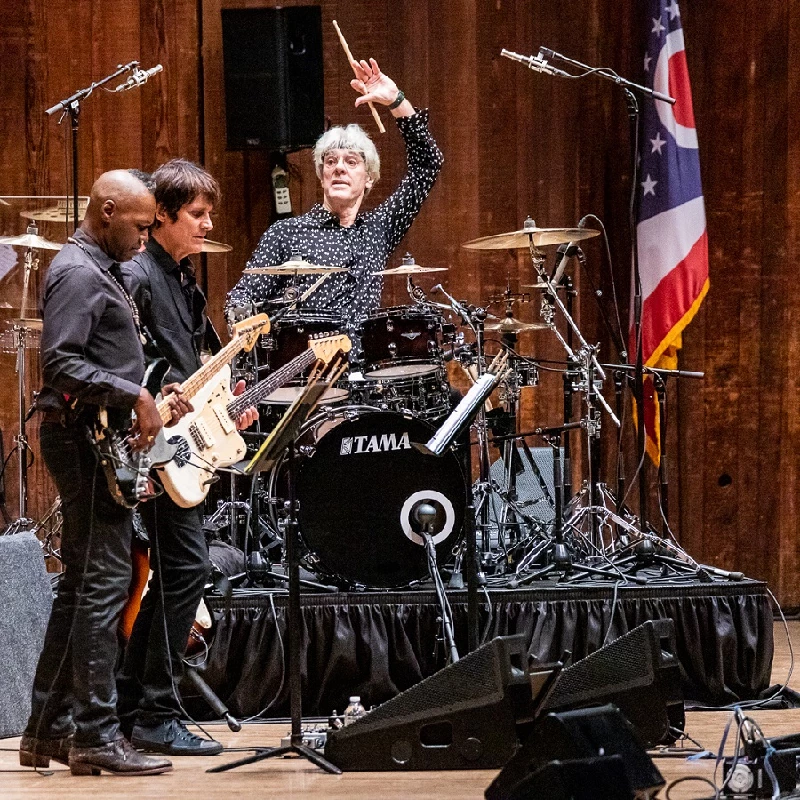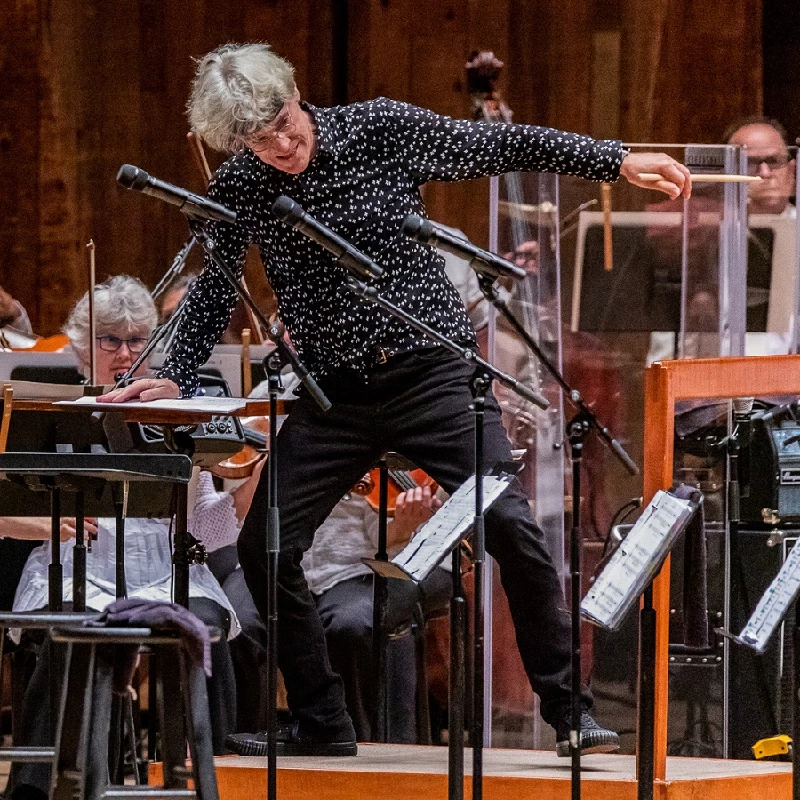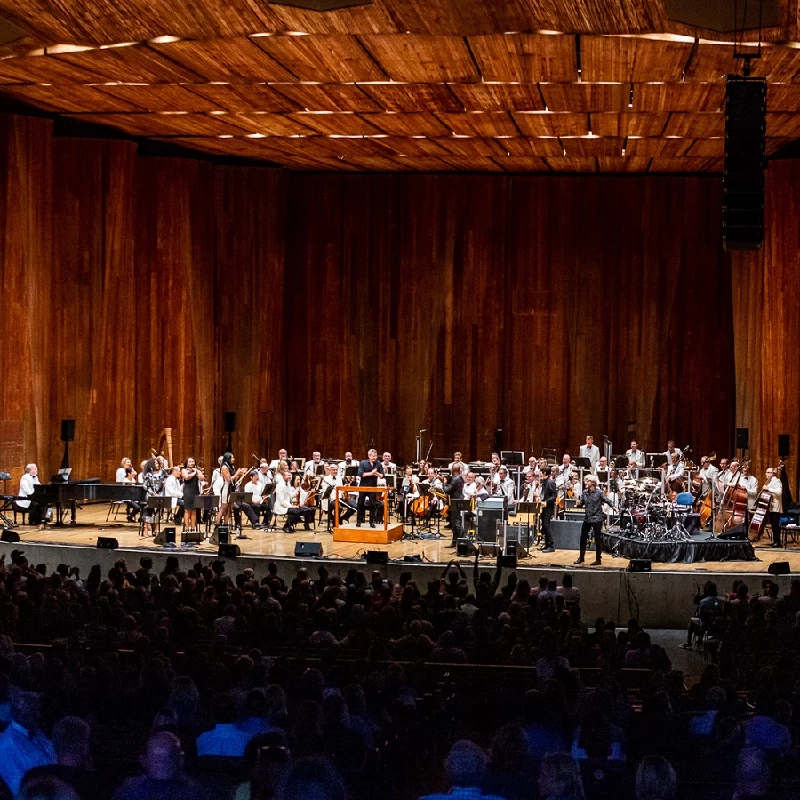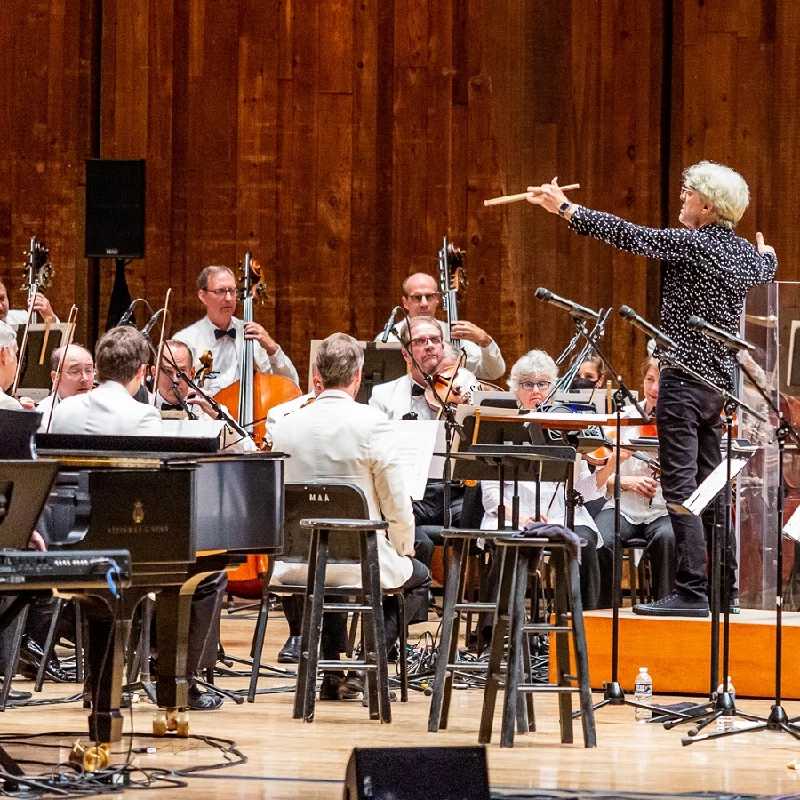 Visitor Comments:-
1992

Posted By: Lara, Eugene, OR on 25 Oct 2021
Stewart Copeland may just be the very man who can make an orchestra improvise, just drop their scores on the floor, and fly like a Gil Evans orchestra on the wings of Frank Zappa.
---
interviews
---
Interview (2014)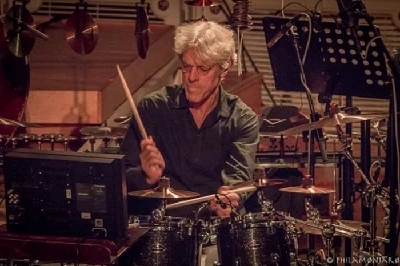 Lisa Torem chats to former Police drummer Stewart Copeland about his solo career and composing for film and television
live reviews
---
The Invention of Morel, Chicago, Illinois, 24/2/2017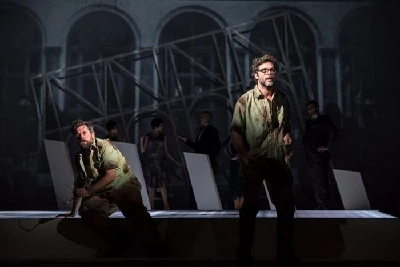 Lisa Torem watches Chicago Opera Theater's exciting telling of 'The Invention of Morel' which features the collaboration of former Police drummer Stewart Copeland with British playwright/director Jonathan Moore
related articles
---
Stewart Copeland: Interview (2014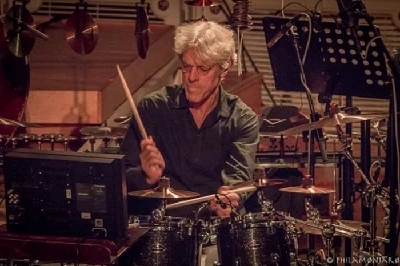 Lisa Torem chats to former Police drummer Stewart Copeland about his solo career and composing for film and television
Pennyblackmusic Regular Contributors
---