---
published: 17 / 7 / 2018
---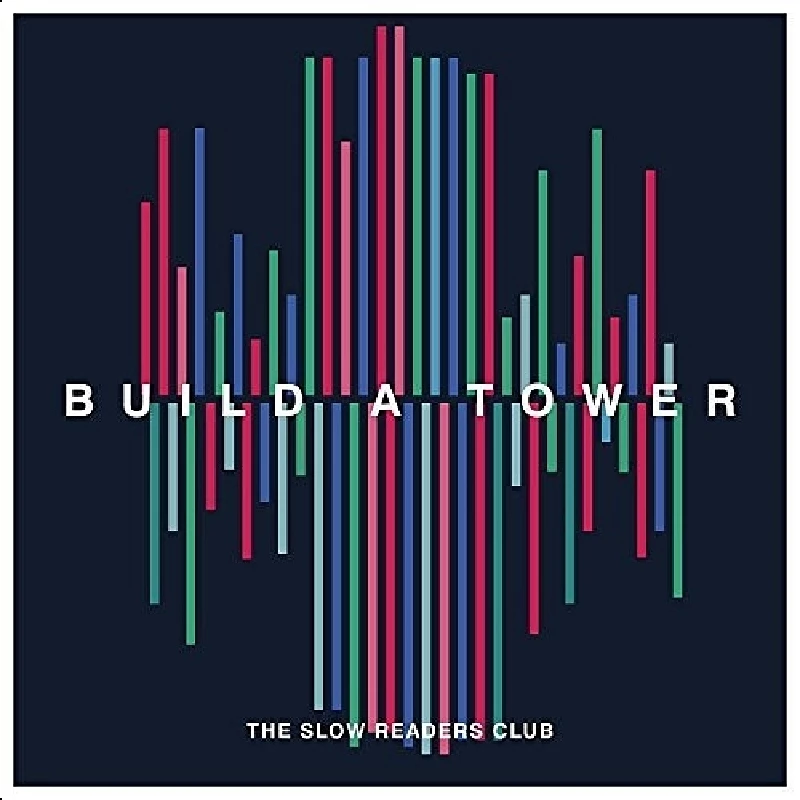 intro
Anthemic and confident retro pop on third album from rising Mancurian band the Slow Readers Club
In February 2017 I said and I quote, "There is a lot of work ahead and there are bound to be some pitfalls along the way but I believe the Slow Readers Club are destined for greater things not too far in the future." I said these words in a live review for Pennyblackmusic after seeing the Mancurian band play a gig at the Bodega in Nottingham. Was I really going to stick my neck out and predict such a thing? Absolutely! And I don't like being the one to say "I told you so", but it seems that they are indeed moving on to better things. The Slow Readers Club was originally formed in 2003 under the name of Omerta and were signed to Manchester's Northern Ambition label in 2005 where they released three singles. Each of them sold out on the day of release and became collector's editions. Their double A-side debut' Everything is Frozen/Learn to Love the System' was followed by 'One More Chance' and their final single 'One More Minute'. Sadly Omerta split up around 2007 and that looked to have been the last of them. Thankfully front man Aaron Starkie, however, regrouped and formed the Slow Readers Club, and they released their self-titled debut album at the tail end of 2011 some four years after disbanding Omerta. That album actually sported some of the best songs from Omerta days, but also a trio of killer singles 'Feet On Fire', 'Sirens' and 'Block Out the Sun'. The band was still evolving at this point and it wasn't until they settled on the current four-piece line-up of Aaron Starkie on vocals, Kurtis Starkie on guitar and backing vocals, Jim Ryan on bass and David Whitworth on drums that things really started to kick off. 'Forever in Your Debt', a single, was released in 2013 and it sparked a more anthemic sound that was just made for radio. Slowly but surely their live audience around Manchester started to grow as word spread about them, which was aided by shows supporting the likes of Catfish and the Bottlemen. 'Build a Tower', which follows on from their 2015 second studio album 'Cavalcade' is as a beautiful piece of indie-pop as you are ever likely to hear. This is an album full of anthems and stridently confident retro pop and will be another step closer to world domination. Despite still having day jobs, these guys have the polish of bands that sell out arenas! Tracks like the single 'Lunatic', 'Supernatural' and my two favourites 'You Opened Up My Heart' and 'On the TV' are worthy of a top ten in anyone's language and the album just progresses from there. The sound is slightly different from 'Cavalcade'. It is a little more refined than that. It has a few more changes in direction. For instance, Kurtis' guitar has found new paths to race down whilst Aaron's voice has widened and found deeper channels. This, my friends, is a masterpiece and the next step on the ladder to the Slow Readers Club's success. Mark my words! Marvellous!
Track Listing:-
1
Lunatic
2
Supernatural
3
You Opened Up My Heart
4
Never Said I Was The Only One
5
On The TV
6
Through The Shadows
7
Lives Never Known
8
Not Afraid Of The Dark
9
Lost In Your Gaze
10
Distant Memory
Band Links:-
http://www.theslowreadersclub.co.uk/
https://www.facebook.com/theslowreadersclub
https://twitter.com/slowreadersclub
live reviews
---
Manchester Cathedral, Manchester, 4/5/2018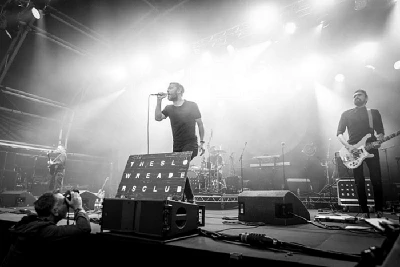 Dixie Ernill watches the Slow Readers Club's home town gig at the Manchester Cathedral hampered by poor sound quality.
Rock City, Nottingham, 12/5/2018
Rescue Rooms, Nottingham, 23/11/2017
Bodega, Nottingham, 30/3/2017
Gorilla, Manchester, 28/11/2015
Pennyblackmusic Regular Contributors
---