---
published: 14 / 2 / 2021
---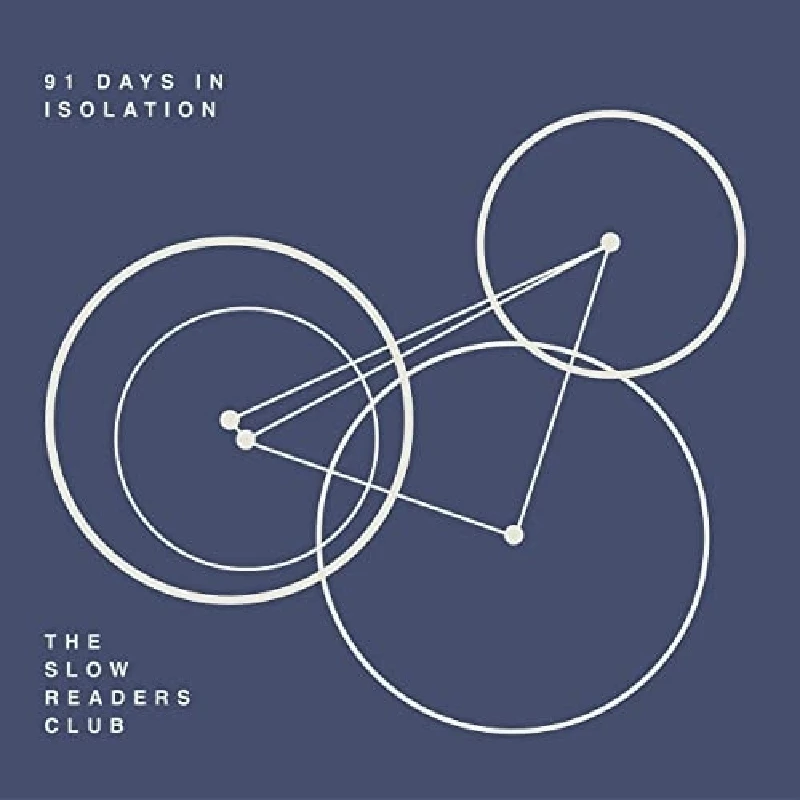 intro
Excellent second album for 2020 from the Slow Readers Club, which created in very different circumstances from their last album proves a reminder of their energy and creativity
Manchester's the Slow Readers Club are Kurtis Starkie, Jim Ryan, Aaron Starkie and David Whitworth. They have a strong fan base and a well-deserved reputation for great live gigs. In March 2020 the band released their Top 10 album, 'The Joy Of The Return'. With lockdown and the lack of opportunity for touring, '91 Days In Isolation' was created with the band all working remotely from home. Their music is dramatic, with soaring vocals and a dark, driving energy. '91 Days In Isolation' as a title means something personal to me too, because I remember the day I ran out of vitamin tablets from a tub of 90, started on the first day of lockdown. I couldn't believe it had all gone on for so long and, of course, it isn't over yet. Stand out tracks at the time of writing are the opening track 'Barricades', 'Everything I Own', 'Lost Summer' and 'The Greatest Escape', but there's an energy and mood to the whole album that works together as one piece and seems to capture a determination to continue creating and to fight against the limitations imposed by lockdown. That's something we can all recognise in our own ways and our individual circumstances. This is their fifth studio album. After first lockdown lifted they went into Edwin Street Recording Studios in Bury, where the music they had been working on in isolation over the internet was recorded and produced by Phil Bulleyment. The means to work with musicians who aren't present in the same studio has been around for many years. Songwriting collaborations have been able to take place between different continents and time zones through ever developing technology over decades now. But for most musicians, and especially for bands who are particularly known for their live appearances, the energy and enthusiasm of playing together, in the same rehearsal room or on a stage is an important part of their inspiration. It has been an inventive few months, with different musicians responding in a variety of ways. Streaming sessions from sofas, with tricky technology has moved on to live gigs from venues with no actual audience. The Slow Readers Club have kept in touch with fans throughout through online events, and have a rearranged tour planned from March 2021. They have taken over their local venue, the Met in Bury, to stream a ticketed gig. They also performed an acoustic session at Manchester's Arena, in front of 21,000 empty seats, to celebrate the Arena's 25th anniversary. How poignant. Earlier in 2020 I was reviewing music that coincidentally seemed to reflect the strange times we were experiencing and living through. Much of it was reflective and thoughtful, soothing and meditative and I think that was what some of us needed then. Now I'm reviewing lyrics that have been written in lockdown and music that has been recorded and released in circumstances we could never have imagined. As with this album, there's a new intensity to it.
Track Listing:-
1
Barricades
2
Everything I Own
3
Yet Again
4
Lost Summer
5
The Greatest Escape
6
Wanted Much More
7
Two Minutes Hate
8
Like I Wanted To
Band Links:-
http://www.theslowreadersclub.co.uk/
https://www.facebook.com/theslowreadersclub
https://twitter.com/slowreadersclub
live reviews
---
Manchester Cathedral, Manchester, 4/5/2018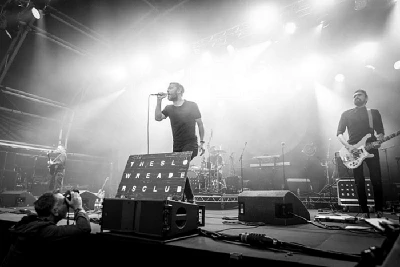 Dixie Ernill watches the Slow Readers Club's home town gig at the Manchester Cathedral hampered by poor sound quality.
Rock City, Nottingham, 12/5/2018
Rescue Rooms, Nottingham, 23/11/2017
Bodega, Nottingham, 30/3/2017
Gorilla, Manchester, 28/11/2015
Pennyblackmusic Regular Contributors
---