---
published: 26 / 3 / 2018
---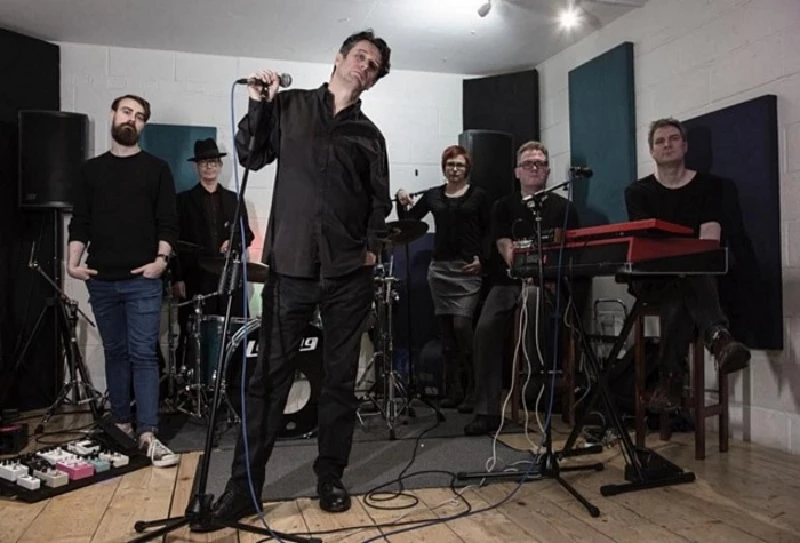 intro
John Clarkson speaks to London-based alternative rock group the Band of Holy Joy front man Johny Brown about their latest two albums, 'The Clouds That Break the Sky' and 'Funambulist We Love You'.
Since it first formed in the early 1980s, the Band of Holy Joy has released countless albums, some on limited edition CDRs and cassettes of less than one hundred copies usually on its own Radio Joy label, and over fifteen more "official" releases on labels that have included Rough Trade, Cherry Red, Exotic Pylon, Moloko Plus and Stereogram Recordings. The London-based group's two most recent albums came out on the Hungarian/American record label Tiny Global Productions at the end of last year. The first of these, 'The Clouds That Break the Sky', is a three CD box set that comprises of the entire recordings that the Band of Holy Joy made for is first label Flim Flam between 1985 and 1987. The group, which was formed by its Newcastle-born front man Johny Brown in a squat in South London in 1983, had an initial no guitar policy and had put out three self-released cassette only albums before signing to Flim Flam. The 41 tracks that comprise 'The Clouds That Break the Sky' combine instruments such as a harmonium, accordion, violins, trumpets and drums with primitive early electronic equipment, and songs range from cod disco numbers to Brechtian folk-punk tracks and discordant avant-garde, experimental pieces. 'The Clouds That Break the Sky' features the Band of Holy Joy's 1987 fourth album 'More Tales from the City', a live record 'When Stars Come Out to Play' largely recorded in Amsterdam and various EPs and singles, including the balladic 'Rosemary Smith' and 'Who Snatched the Baby?', both of which reveal an initial preoccupation with London's seamier side and social injustice. The second release, 'Funambulist We Love You', features the Band of Holy Joy's current line-up , which, as well as Brown (vocals), includes James Stephen Finn (guitars), Mark Beazley (bass), Peter Smith (keyboards), Steve Hands (drums) and Brown's partner Inga Tillere who provides art work and visuals. On the surface an upbeat indie pop record, tracks such as 'To Leave or Remain' and 'The Song of Casual Indifference' focus on Brexit and Donald Trump. On 'The Song of Passionate Intensity' Brown meanwhile looks back on the early years of The Band of Holy Joy. In what is our fourth interview with him, Pennyblackmusic spoke to the ever-creative Johny Brown about 'The Clouds That Break the Sky' and 'Funambulist We Love You', but found him already thinking about his next record. PB: 'The Clouds That Break the Sky' compiles together recordings that were originally released on the label Film Flam between 1985 and 1987. Who were Flim Flam? JB: Flim Flam was a club in South London which was around just before Acid House days. It was a really brilliant sort of funk/disco club. They made a lot of money and they found out that we had a band. We got on very well with them, so they set this record label up which initially featured just us and the Beloved. It wasn't set up especially for us but because we knew them we were their first signings. PB: One of the stories about the Band of Holy Joy is that it was basically created out of nothing and using instruments that were left in squats and which had not been sold in antique and junk shops. Is that true? JB: Absolutely. We didn't just use antique and junk shop instruments. We also had Boss drum machines and Casio keyboards. We were the first people more or less to use computers. We avoided the traditional guitar/bass/drums line-up. PB: You say in the sleeve notes to 'The Clouds That Break the Sky' that you didn't at that stage like guitars. What was your objection to them? JB: Just that the bands around that time that were using them were pretty mundane. There were The Fall who were superb and Orange Juice who were fantastic, but beyond that there wasn't much which inspired us very much. We were listening to Nina Simone and techno and Northern Soul, and guitar bands didn't really do it for us. We were living in a squat with Test Dept (influential early industrial group – Ed) who were great, and so experimentation was definitely the order of the day. There were about ten of us in it. We lived in Nettleton Road in New Cross in this big, old Victorian house, and in the basement we had a studio and two rooms with loads and loads of instruments in. We all shared a kitchen and cooking. We all also shared money. It was a magical time really. There was a real kind of freedom there. Any youth wants a sense of freedom, and for us it was absolute freedom. You could live for next to nothing. We had big spaces to do things in. You could make noise without complaints from the neighbours. Media wasn't as slick as it is now and to be hip wasn't as played out as it is now. Things were up for grabs. There were still visions to be had. It was a really good time. PB: Did you come down from Newcastle with the intention of forming a band? Was that your main reason for coming to London? JB: It was in the back of my mind to do something. I was nineteen years old though, and I didn't really know what I wanted to do. It was the encouragement of those people who lived in the squat who pushed me into doing something. PB: There seems to be a real spontaneity to a lot of the songs on 'The Clouds That Break the Sky'. How much of that music came about from improvisation? JB: Not all that much. Some of the tracks were really spontaneous. We used to sometimes get a couple of drums and batter the hell out of them until something came and put banjos over the top and electronic bass lines in, but we worked and worked at other songs for hours and hours. 'Rosemary Smith' and 'Who Snatched the Baby?', for example, are proper songs. They have got key changes and are quite considered. We wrote other songs for imaginary film scores. There are some songs on 'The Clouds That Break the Sky' that lend a debt to John Barry. PB: Did you have a concrete plan of where you wanted to take things with your music? JB: We didn't at all, none whatsoever at first. It was just a matter of having to do something and being creative and articulating whatever was in my head at the time. I had to write. I had to get things out, but there was no plan to sign to a record label. We knew we wanted to put stuff out and we were really happy putting it out on cassettes, which is what we did with the first three Band of Holy Joy albums. It was very DIY. We had a really good network of people who helped us get our early music out there, but at the same time we were very self-contained for a long time. Flim Flam approached us. We never approached them, and we never, ever sent a demo to a record label. We never, ever played a straight venue. Things happened by chance, by fortune, by being in the right place at the right time or in the wrong place at the right time. We put on our gigs by organising parties in the squat or putting them on in really out of the way places. We weren't interested in playing places like the Marquee. We put one on once, for example, in a closed-down swimming bath. We would organise the whole thing ourselves. We would get the bar in. We would do the door, promote it ourselves and all our friends and friends of friends would come. It was quite cool. PB: Your last two records 'Easy Listening' and 'The Land of Holy Joy' focused in their lyrics almost entirely on London. Your new record 'Funambulist We Love You' is, however, less directly about London, and much more universally-themed in that its characters could be based anywhere. Was that a conscious decision? JB: Yes, we didn't want to be so specific. We actually wanted to make an easy listening record. We wanted to make a really nice record with really nice concerns. It nearly veered off into being another hard record like the previous two records, but that is why it has got a much more upbeat and poppy sound. Then again you can't help yourself. You can't help but reference Donald Trump and things like that, so there are things on that album that are much harder than either 'Easy Listening' or 'The Land of Holy Joy'. PB: 'The Song of Casual Indifference'on 'Funambulist We Love You' implies that apathy has led to Brexit and Trump. Was that what you were aiming for with that song? JB: Yes, absolutely. It begins in the first verse with this really direct journalistic diary abut me walking around Stoke Newington and Dalston where there are homeless people everywhere and there is a queue around the block to a cafe called the Good Egg where people pay £15 for their breakfasts, and they are literally stepping over the homeless to get in there. I am trying there to tap into that definite air of apathy that exists amongst people. I am not saying that it is good or bad at that stage. I am just saying how it is. Then in the second verse there is a party where someone is being cruel to someone else and it just goes by everyone who is there, and then it gets really direct in the third verse with the line, "This is the world now, Donald Trump." I am saying that cruelty is rewarded. Lies are rewarded. Corruption is rewarded. But I am also saying that I am no better. I still haven't changed. I am just as bad, just as indifferent. There is so how much hardship, so much pain and so much injustice. There are streams of it every day, on social media and TV, and you just become unfortunately immured to it. PB: 'To Leave or Remain' could be seen as a Brexit song, but it also could be perceived as a break-up song. Was that your intention? JB: It is dualistic. It is both. It is a personal love song about someone leaving, but it is also about us leaving Europe and the follies of that. I am a remainer. I feel European. I love Europe. It is also about leaving your band and living in the shite (Laughs). PB: On the subject of your band, on the 'The Song of Passionate Intensity' you sing ,"We are the best band in the world." How much of that is you slagging yourself off? JB: I also sing on it "We are the worst band in the world" and "The first band in the world" and "the last band in the world." All of those things exist. It is about living and being all of those things. It is also taking the piss out of all those things. When you first form a band you can't really play but you think you are great. It is a really fond look back on the early days of being in a band. You know that you are the worst, but somehow you feel that you are better than everybody else. There is a quote –"the best level of intensity or the worst are both filled with apparent conviction" - which captures that. PB: Your latest label is Tiny Global Productions, who have released both 'The Clouds That Break the Sky' and 'Funambulist We Love You'. Who are they? JB: Tiny Global Productions is run by a guy called John Henderson who is from Chicago originally but who lives in Budapest. He is a music lawyer and has made some money doing film music. He set up a record label a couple of years ago, and put together this little stable around him of really, really good bands including the Nightingales, the Blue Orchids, the Young Marble Giants' Stuart Moxham with his solo act the Gist, and also the Bitter Springs whom we love. They are all our peers really. It is this great little label, and he has got this great idea of releasing both archive stuff and new stuff, which is exactly what he has done with both 'The Clouds That Break the Sky' and 'Funambulist We Love You'. It has been working really well for us. PB: You are now working on a new album which is due out in September, again on Tiny Global Productions. Do you have a title for it yet? JB: It is, like all of our records, about chance and fate and good luck and bad luck and also about victims and aggressors. We have a working title, which is 'We are Sailing to the Island of Light'. The idea behind it is that we are sailing from the point of darkness, which is now and the new dark ages, but we are going to the island of light and taking all the weirdos and the misfits with us. PB: What other plans do you have for the immediate future? Will you be playing lots of gigs? JB: Hardly at all. We are doing a gig at the Ivy House in London on April 6th and one-off shows in Manchester, Nottingham and Newcastle. Hopefully we are also going to be doing six dates in Germany. Our main focus for now is, however, the new album. PB: Thank you. Tickets for The Band of Holy Joy's gig at the Ivy House in London on April 6th are £7 in advance. They are available from http://www.wegottickets.com/event/429200.
Band Links:-
http://www.bandofholyjoy.co.uk/
https://www.facebook.com/bandofholyjoy/
https://twitter.com/BandOfHolyJoy
https://bandofholyjoy.bandcamp.com/
Picture Gallery:-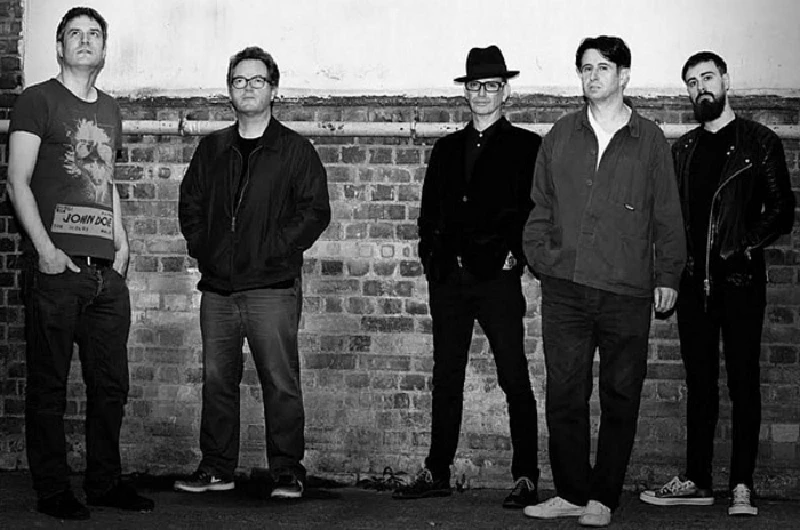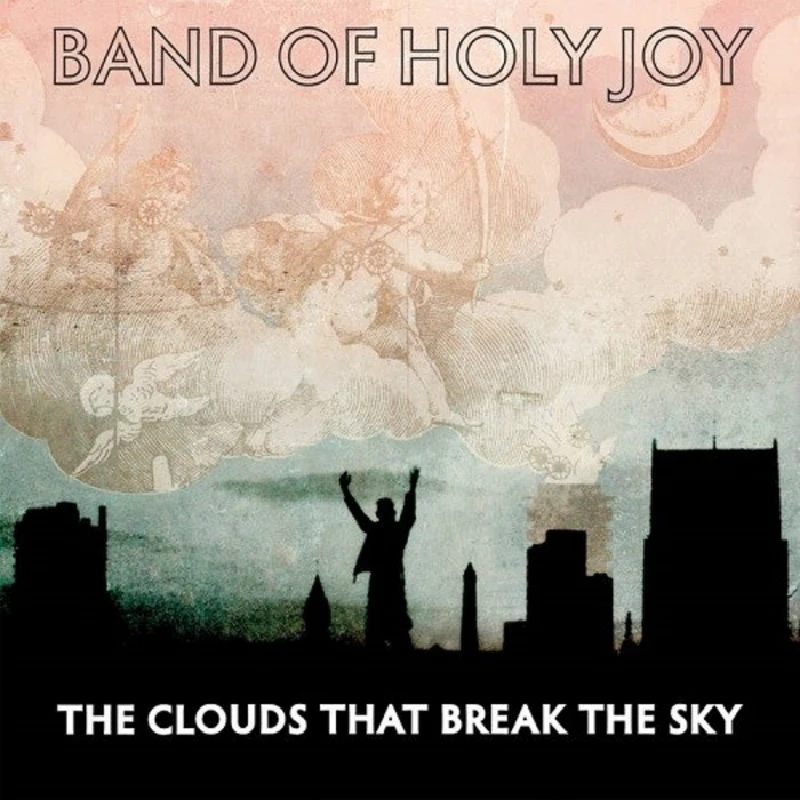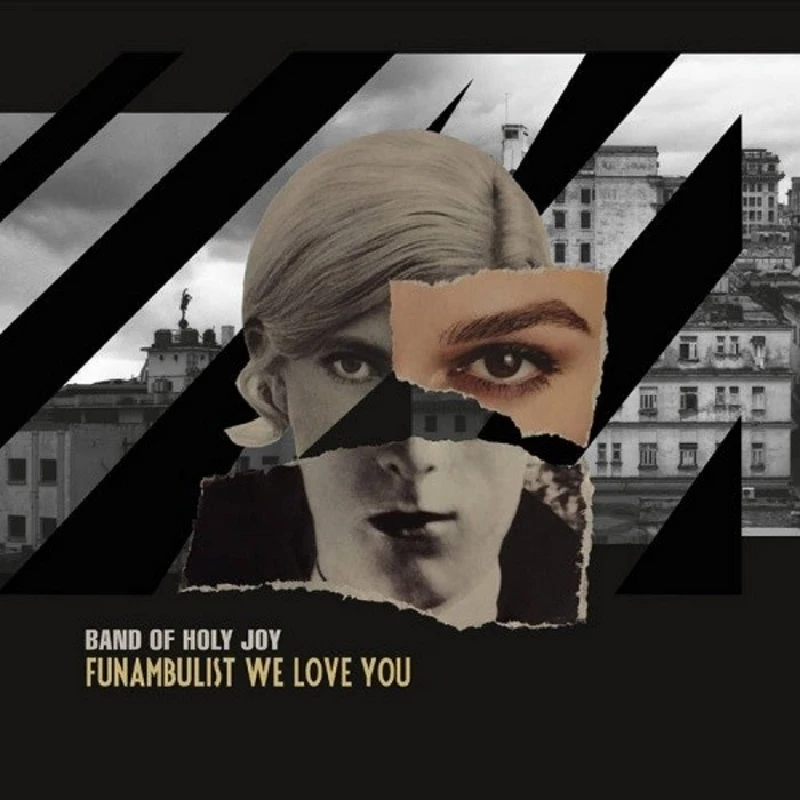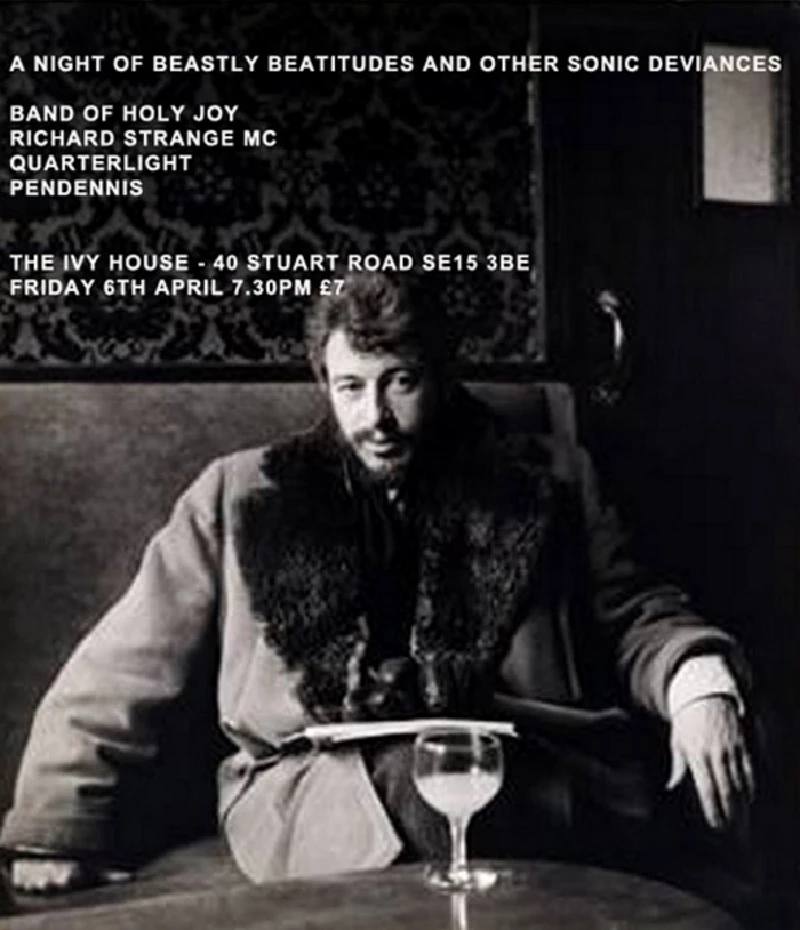 features
---
(With Moon Under Water and Dream Maps), Water Rats, London, 17/1/2020 (2019)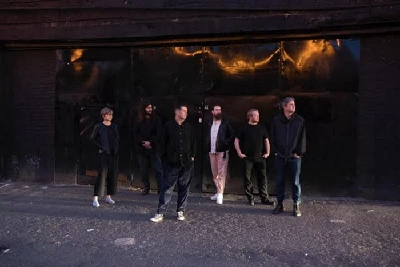 We profile our next London Pennyblackmusic Bands' night which will take place with The Band of Holy Joy, Moon Under Water and Dream Maps at the Water Rats on the 17th January, 2020.
(With the Cathode Ray), Wee Red Bar, Edinburgh, 10/12/2017 (2017)
(With the Bitter Springs and Idiot Son), Macbeth, London, 9/1/2015 (2015)
Pennyblackmusic Regular Contributors
---