---
published: 7 / 3 / 2016
---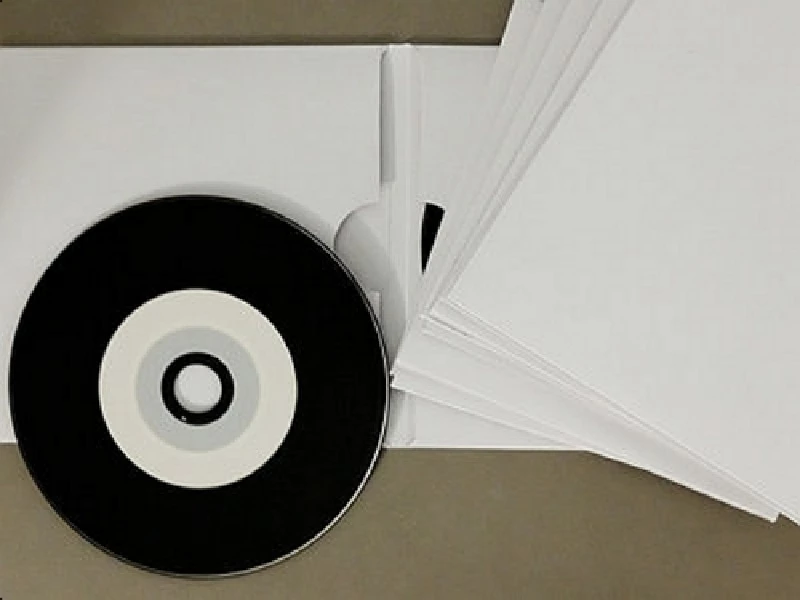 Label: Radio Joy
Format: CD X2
intro
Fabulous limited edition double CD of old and new songs from London-based alternative act, the Band of Holy Joy
Of all the items in the always alternative Band of Holy Joy's lengthy catalogue, there are none quite as odd or obscure as their latest double CD, 'An Atlas of Spatial Practice'. Released in a limited run of just forty copies to help fund a German tour, it appears in a pure white sleeve and one has to access a specially-created website to access its track listings and other details. Of the two CDs, the first entitled 'Point to the Sun', and with track titles made up of presumably media headlines such as 'The Violence is Not Simply an Unfortunate Coincidence' and 'Ministers Say It Could Take Years to Destroy ISIS', is a recently recorded album of experimental work. The second, which is called 'Ours is the Moon' is an album of lost material, recorded between their 1990 album, 'Positively Spooked' and 1992 record, 'Tracksuit Vendetta'. 'Point to the Sun' starts convincingly with 'The Old are Dying Out Yet the New Refuse to Be Reborn', a gorgeous nearly six minute piece of gliding electronica with bubbling, crackling beats over which Peter Smith's saxophone peals over the top. 'A Powder Used as an Absorbant to Treat Weeping Wounds Including Ulcers' is in contrast more abrasive, consisting of a shrill, piercing loop, recorded on a seemingly ancient synthesiser, which steadily becomes more urgent. Band leader Johny Brown's always appealing vocals are kept to a minimum on the largely instrumental 'Point to the Sun', but on 'Burn Madonna as Baphomet in Super Bowl Illuminati Ritual', in which Smith's this time more squalling sax makes another appearance alongside James William Finn's epileptic guitar lines, he advises us to burn everything from 'Empire Boardwalk', 'Breaking Bad' and 'Sons of Anarchy' to Johnny Rotten, Beyonce and Janet Jackson to both courage and fear. Even Brown himself, however, is not exempt. "Burn me/Burn you/Burn the rest of them too/Burn everything you love and everything you hate," he proclaims. Ironically it is the Public Image Ltd of the late 1970s and of 'Metal Box' and 'The Flowers of Romance' that 'Point to the Sun' draws the closest parallels with. It is similarly challenging and discordant, but, for all its sometimes jarring sound, never less than magnetic. It all starts to make sense on the penultimate 'The Occult Universe of Bowie and the Meaning Of Blackstar', a flaying, honking mass of guitars, keyboards and saxophone. "Me and you/52/All these things we have been through/52/Me and you/So much dreaming still to do," chants Brown in the chorus line to a friend who is like Brown himself in his early 50s, and later on "I'm still alive/I'm still alive." And there lies the message of this first CD, that Brown and the Band of Holy Joy, originally formed in a squat and making their music on junk shop instruments after over thirty years of creating records, are refusing, as we all should, to go quietly into middle age, continuing to question everything even their idols and taking great joy and hope out of continuing to re-evaluate the world in different ways. The second CD, 'Ours was the Moon', focuses on the more pop-orientated side of the Band of the Holy Joy, and falls somewhere between Aztec Camera, the Go-Betweens and Prefab Sprout in their sublimity, especially the orchestral 'A Town in Every Girl' and the swooning 'Late Nights Low Lights', both oof which have a slow-burning, uplifting charm. As strong as this second set of songs is, and as much as it shows a softer side of the band, it is the confrontational, questioning first CD that is the more haunting of the two CDs. One can only hope that the Band of Holy Joy will relent as they did with their 2013 recording 'City of Tales, Volume 1 and 2' album, a limited edition double cassette of just two hundred copies of again old and current songs, and rework some of the new ones onto their next official album.
Track Listing:-
1
The Old Are Dying Out Yet The New Refuse To Be Reborn
2
The Violence Is Not Simply An Unfortunate Coincidence
3
Burn Madonna As Baphomet In Super Bowl Illuminati Ritual
4
A Powder Used As An Absorbant To Treat Weeping Wounds
5
Bad Things Always Happen To People Around Me
6
Ministers Say It Could Take Years To Destroy ISIS
7
Price Debuts Her New Breasts After Removing Implants
8
The Occult Universe Of Bowie And The Meaning Of Blackstar
9
From Dependency To Autonomy And Integrity
10
A Town In Every Girl
11
Kufti Island Song
12
Let's Talk About The Weatherman Instead
13
Happy Go Lucky
14
Village Guru
15
That Tender Age
16
Late Nights Low Lights
17
Some Way Or Another
18
You Looked As If You'd Fallen From The Sky
19
The Patience Of A Saint
Band Links:-
http://www.bandofholyjoy.co.uk/
https://www.facebook.com/bandofholyjoy/
https://twitter.com/BandOfHolyJoy
https://bandofholyjoy.bandcamp.com/
features
---
(With Moon Under Water and Dream Maps), Water Rats, London, 17/1/2020 (2019)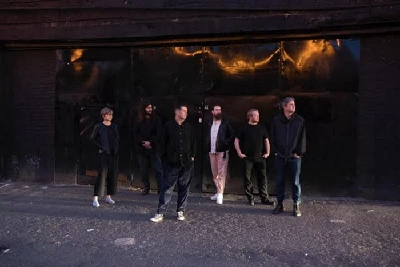 We profile our next London Pennyblackmusic Bands' night which will take place with The Band of Holy Joy, Moon Under Water and Dream Maps at the Water Rats on the 17th January, 2020.
(With the Cathode Ray), Wee Red Bar, Edinburgh, 10/12/2017 (2017)
(With the Bitter Springs and Idiot Son), Macbeth, London, 9/1/2015 (2015)
Pennyblackmusic Regular Contributors
---