---
published: 26 / 3 / 2018
---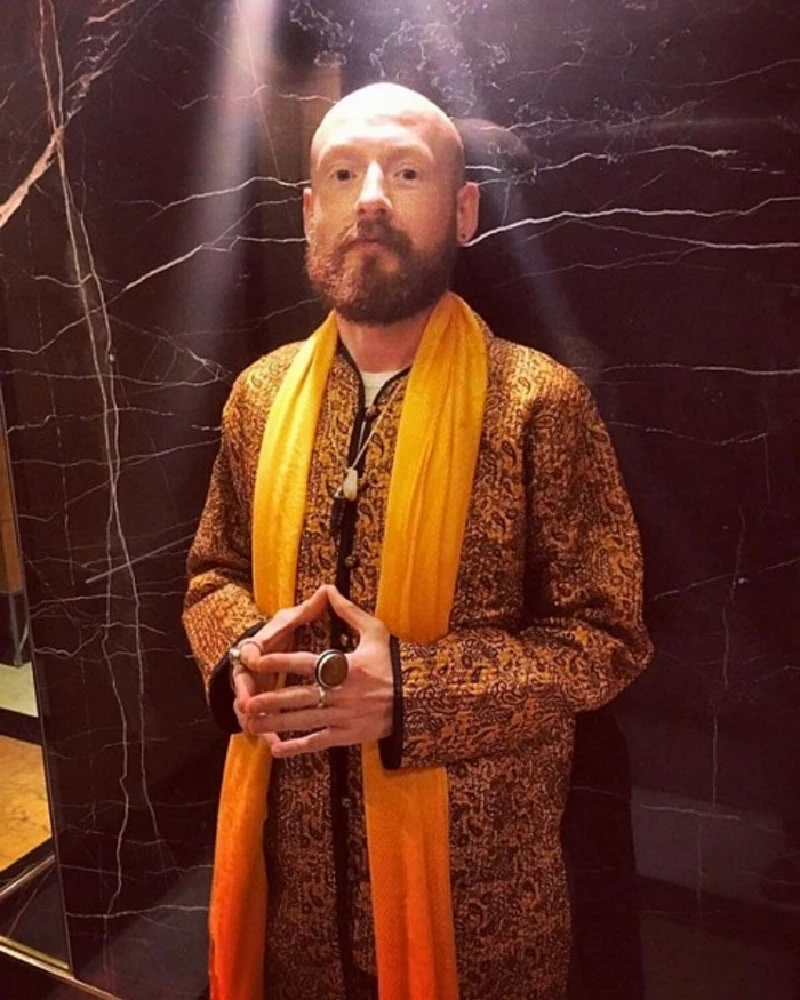 intro
Kimberly Bright speaks to Chris Haddon, the singer and guitarist for The Minx and Heavy On The Magic, about his new full-time career as a holistic healer.
Chris Haddon is well known in Manchester and beyond for his stellar work as the singer and guitarist for The Minx and more recently with Heavy On The Magic. In addition to DJ'ing and giving individual and group guitar lessons to kids, Chris is a holistic healer, specializing in Reiki, Thai foot massage, Hopi ear candling, Swedish massage, reflexology, chair acupressure massage, and Indian head massage. He spoke to Pennyblackmusic from his narrowboat in Cheshire, where he lives and works. PB: When did you first become aware of the holistic healing community? Was it something your family was interested in? I'm not familiar with how quickly and far the movement spread there. I would assume there were alternative medicine and healing devotees in London, Glastonbury and Brighton from the earliest days, but what about Manchester? How has the movement been received there? CH: It's something I grew up with. My mum's a holistic therapist and Reiki master, so it's just something I've been around from an early age. At the time as a youth it was something I never really spoke about, especially not around school, growing up in Wythenshawe! It's a different ball game now though – Manchester is a very forward-thinking city, people are very open-minded and people are starting to look after their mind, body and soul a lot more. The NHS isn't getting any help from the government; people are starting to look at alternate options to keep themselves fit and healthy. PB: How and where did you receive your various trainings (massage, Reiki)? Were they challenging? CH: Many places over the years! I'm constantly looking to learn more and add to my skills! My Reiki attunements have been done with a wonderful woman called Rowena. She's the person who attuned my mum to Reiki Master many moons ago. She's ace! I've just finished an amazing Reflexology course too. It's such a mind-blowing treatment. It wasn't easy though! It's very in-depth, lots of human anatomy and physiology and lots of case studies! PB: Did you acquire case study practice or "field" hours by working on your band mates? Were they supportive? CH: Ha,ha! I've not actually used any of the band members as case studies yet! Pretty sure they would buzz off it. Yes, they love it! Always seem very intrigued with what I'm up to. They probably thing I'm as mad as a box of frogs. PB: What was your job at Blueprint Studios prior to becoming self-employed in October? What made you decide to go for it? CH: Blueprint Studios took me in at the age of sixteen as soon as I left school, and for eleven years I worked my way up the ranks from brew boy to management (I'll always be brew boy though. No one's ever too important to make someone a cup of tea!). I got to work with lots of very cool, and some very high profile artists over the years, and I loved every second of it. I was training and working as a holistic therapist on the side of working 40-hour weeks at the studio, which was great! The time came where I couldn't fit both in anymore, and I felt I had done as much as I could do at the studio, and it was time to fly the nest, be my own boss and do my own thing. Here I am! PB: Heavy On The Magic has contributed money from CD sales to the men's mental health charity CALMzone. Can you talk a bit about CALMzone and how you got involved? CH: I think CALM are a very important charity. Over the years I've raised a fair whack doing sponsored outdoor swims, marathons and giving up booze! CALM help young men fight depression and save lives by preventing suicide. Why young men? Because it's the biggest killer in men aged 16 – 40 in the UK. Men don't like to talk about how they are feeling, there's a stigma around mental health, and it needs breaking down. The more people talk about mental health and realise how common it is, the more lives can be saved. It was great to get the band involved, release a record, and raise some money for something important. We're a band of five young lads; it could hit any one of us any time. I've seen it hit friends and relatives. It's not pretty, and we need the world to know that we are all here for each other. PB: What does your Treatment on the Water in your lovely narrowboat consist of? How difficult was it to acquire the business license to be able to work there? CH: I love, love, love it! Doing my holistic treatments on my narrowboat is the best. It's a place for people to come and have a treatment in a beautiful location, on the water, surrounded by nature, hidden away on a beautiful narrowboat. I had to jump through hoops to acquire the business licence but it's done, sorted, I'm loving it and so are my wonderful clients. PB: Did you feel that being a healer has changed your creativity and performance as an artist? CH: I like to think I've always been fairly creative; however, since being lucky enough to do what I now do full-time, life has slowed down dramatically, meaning I've had more time to think about things, see things, do things and experience things. This has given me a new boost of energy, spark and buzz, so definitely yes. PB: How did holistic philosophy change your daily lifestyle? CH: What's the rush? It made me slow down. Look after myself, feel emotions! I actually cried watching 'The Lion King' with my niece not long after doing my Reiki attunements, and I couldn't remember the last time I'd cried – it's nice to know I'm human! PB: What is your all-time favorite crystal? Feel free to give a shout-out to any local Cheshire crystal-selling businesses or Etsy shops you like. CH: Rose quartz is definitely up there. It's the heart, I love it. I am obsessed with the colour orange though too (hence why all the Take A Breather art is based on this), so calcite too! I also have a beautiful rather big sunstone ring that was handmade for me by a very talented silversmith friend. She makes complete one of a kind bespoke crystal jewellery. Check out her Etsy!! https://www.etsy.com/uk/shop/Wandering000Zingara PB: What kind of energy clearings do you perform on yourself after seeing clients? CH: My mum always taught me to imagine a fire beside me at the end of each treatment and to flick it away all the negative energy I may have lingering after a treatment into it. Washing hands in cold water too! Not all clients give off negative energies though, and even if they do, it's not intentional, and they don't know they're doing it. I'd rather it go into my fire and they leave the boat feel amazing anyhow. PB: What are the most common problems you see in your corporate and private clients (and friends), physical and spiritual? My guess is anxiety, based on your title 'All My Friends Have Anxiety'! CH: Each client is different, and it's all completely confidential, but, however, I would say work stress is a big thing for everyone. Working too hard! PB: Can you tell us about your trip to India last year? CH: I popped to India for a three-week holiday, headed to Rishikesh, and stayed in a beautiful ashram just by the River Ganges. (https://akhandayoga.com/ashram/anand-prakash-yoga-ashram-rishikesh/) It was amazing! Up at 5 a.m. every day for meditation, three yoga classes a day, amazing home-cooked vegetarian meals all included. It was very cheap! It was nice to get away and switch off completely. I'd definitely go back. PB: What meditation techniques do you use? CH: This is something I feel I need to do more of! I tend to only mediate when doing Yoga, but I feel it's something important that should be done daily – I just need to get into the habit of actually doing it! PB: What do you advise young people about substance abuse and addiction, if they are self-medicating chronic depression, panic attacks, and anxiety that way? CH: I'm lucky enough to have never suffered with substance abuse or addiction; however, I really understand how common it is and have seen it happen to many close friends. I stopped drinking three years ago for no reason other than to see if I could. I never missed it and felt great, so I just carried on. I DJ and play gigs regularly, so I'm constantly out and about in busy bars and clubs. I think that's helped! I think giving something up and then cutting yourself off from the social aspect completely will ultimately make you go back eventually. I think once I realised I could still go out, socialise, and see my friends, but with a soft drink in hand instead, it then became very easy. PB: Related question - and another title-related question - are you in favour of legalizing and taxing marijuana in the UK? CH: In short, yes. I'm not a marijuana smoker myself – I have of course tried it in the past. The kinds of marijuana on sale in the UK is just super strong nowadays, and you don't know what it is laced with. I see the medicinal purposes it can have, and I honestly think if it was legal and prescribed safely then a lot of current issues could be solved. I can't see the UK government going for that though, can you? ££££££££ PB: What do you enjoy about this line of work the most? CH: Helping others! Seeing clients arrive stressed, anxious, emotional, or just tired and in need of some switch-off time. It's nice to be able to help in some small way to making someone feel better. PB: In your opinion how different are you now from the man you were ten years ago? CH: Well, ten years ago I would have been just about to turn eighteen. I had a full head of hair but that's about it! I still have the same fire in my belly and creative buzz. I've just chilled out a little! PB: What spots in Britain do you find to be the most magical and spiritually charged? CH: I'd say anywhere that has a bit of greenery. Wales and the Lake District, Cumbria definitely. I also went up to Ben Nevis in Scotland recently, and that place was just magical! You could feel the energy buzzing off the mountains, truly amazing and breathtaking. I'm very lucky to be where I am with the boat too in Poynton, Cheshire. It's out of the city centre and full of trees and water. I'm a very lucky boy! PB: What are some recommendations you typically give people about what they can do every day on their own to feel better? CH: Well, as clichéd as it sounds, eating well and getting some regular exercise is key, I think. I think mediation is very important too – I don't mean going off and sitting in the middle of nowhere for six months in silence (although that'd be mint!), but little things like ten minutes a day using an app like Headspace. It's great! Also, try not to (as hard as it is) take in everyone else's negative energies. There is a lot of it flying around, especially in the workplace, which is where most people spend all of their time. My mum always taught me to imagine a shower of light around you, not letting anyone else's negative energies in. If you're starting to feel a little drained with someone's negative rubbish, washing your hands in cold water can help. Cold showers are also amazing; the shock kicks your mood-boosting endorphins into gear. I write this as I'm sat on a narrowboat in England, it's 0 degrees and snowing, so I may pass on the cold shower for now though… It's also important to try and keep yourself grounded. Get your feet out when you can and connect with the Earth; we walk around in rubber shoes all day, we're completely detached. Chris can be contacted to schedule or inquire about holistic treatments on his narrowboat, in-home visits, parties, or corporate settings at hello@takeabreatherwithchris.com.
Band Links:-
http://www.takeabreatherwithchris.com
http://www.twitter.com/magichaddon
http://www.facebook.com/heavyonthemagic
http://www.twitter.com/heavyonthemagic
Play in YouTube:-
Picture Gallery:-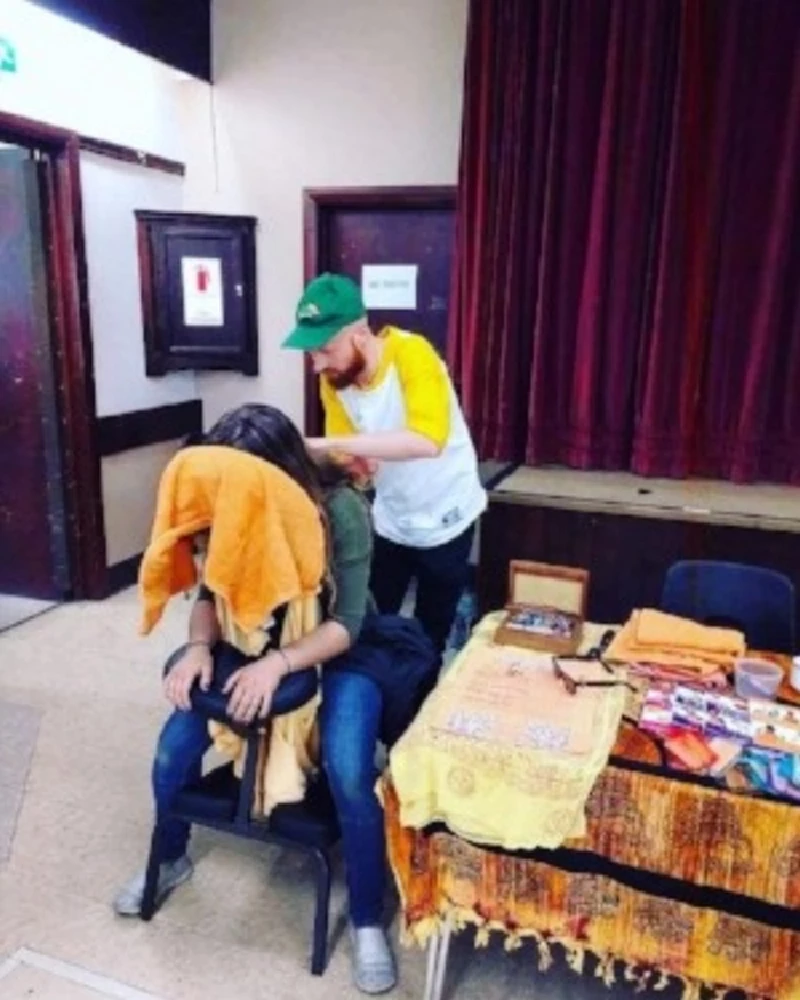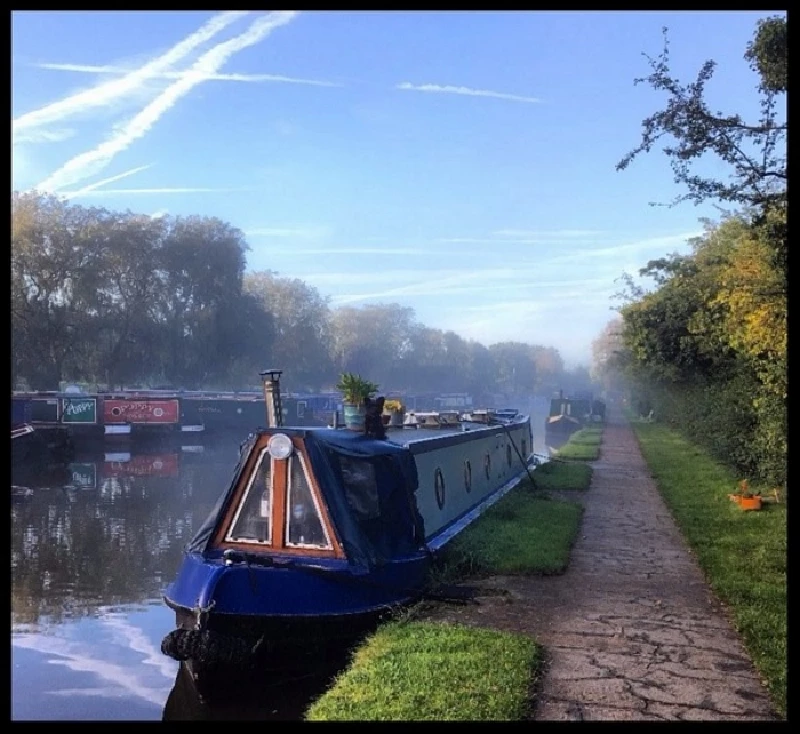 profiles
---
Convoy (2013)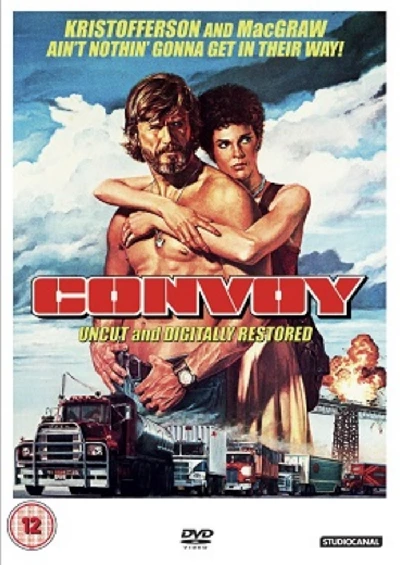 Fiona Hutchings enjoys Sam Peckinpah's 1978 Country and Western/trucker saga 'Convoy', which has just been re-released on DVD
live reviews
---
Liverpool Music Awards 1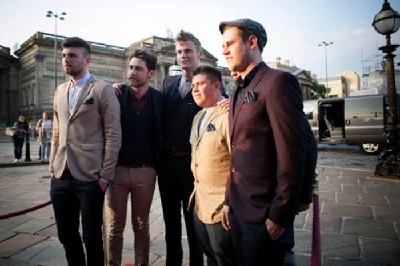 In the first of two photo galleries Marie Hazelwood photographs some of the arrivals at this year's Liverpool Music Awards...
favourite album
---
Actress (2009)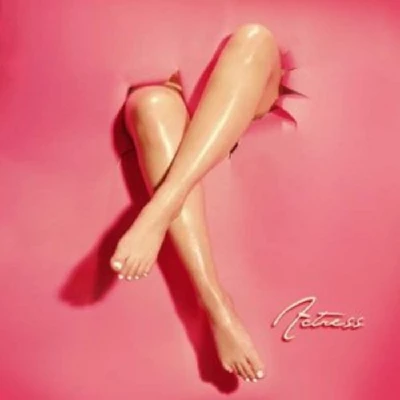 Lisa Torem examines 'Actress', the debut album of Chicago-based pop/prog act, Lobster Newberg, which was released at the start of the year
Pennyblackmusic Regular Contributors
---