---
published: 12 / 8 / 2017
---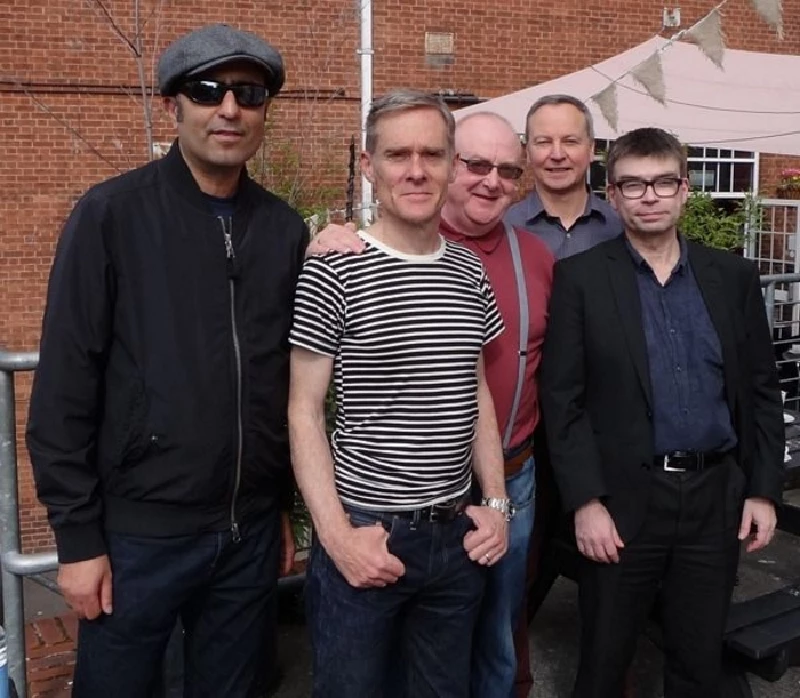 intro
The recent release of the band's third album, 'Kindly Leave The Stage' on the Occultation Recordings label is being promoted as the last Distractions album. Malcolm Carter speaks to Steve Perrin and Nick Halliwell about why they have decided this will be the final word from the Distractions.
We still look upon The Distractions as a Manchester band but with one of the current songwriters residing in New Zealand and the other in Devon that's not really appropriate any more. It's also one of the reasons that the band, who took over 30 years to follow up their classic debut 'Nobody's Perfect', has finally decided to call it a day. The recent release of the bands third album, 'Kindly Leave The Stage' on the Occultation Recordings label is being promoted as the last Distractions album. For those fans who thought they were the only ones at the time to purchase 'Nobody's Perfect' (seems we were wrong), an album that soundtracked and became an important part of our lives in 1980, it was a day of mixed emotions when the release of 'Kindly Leave The Stage' was announced. The brace of EPs that Occultation issued in 2010 by a new line up of The Distractions was more than we could have hoped for after such a lengthy gap; when the label followed these EPs with a full-length album a couple of years later (The End Of The Pier) it was totally unexpected and the fact that the album sounded like a natural follow up to 'Nobody's Perfect' just reaffirmed what a special band The Distractions were and how they had lost nothing of the magic that made their debut a classic. There was joy that day the release was set for 'Kindly Leave The Stage' that we didn't have to wait the same 32 years as we had between the debut and 'The End Of The Pier'. But there was sadness too. Sure, we'd survived all those years without any new music from one of the most important yet underrated bands to come out of the UK. But singer Mike Finney was one of the best blue-eyed soul singers this country has produced (and we've nurtured a few, from the well-known like the Steves; Marriott, Winwood and Ellis and Chris Farlowe to lesser names like Charlie Crane). Finney put his all into every line he sang and brought the lyrics (usually penned by guitarist Steve Perrin) to life. In Perrin, the band had an astute lyricist who could capture what we were all experiencing without having to dig deep; even so those lyrics coming from a voice other than Finney's just wouldn't have had the same depth. When Nick Halliwell joined the band for the EPs and contributed to the writing of the songs on the two subsequent albums (as well as playing guitar and singing), fears that The Distractions sound would change proved unfounded; Halliwell was a natural addition to the band and contributed so much. Yet, at the point the band was finally releasing new music fairly regularly and had the perfect line-up they announced they were were going to call time. It wasn't on the scale of The Beatles breaking up. After all, we'd all accepted before the second album that we'd probably never hear new music from The Distractions again and the fear was that if we did would it match that on 'Nobody's Perfect'? So, in our minds The Distractions never really disbanded, they just faded out of sight. We had 'Nobody's Perfect' and a handful of singles, they'd done their bit and we were grateful for that. But when they returned, The Distractions made music that not only matched that on 'Nobody's Perfect' but also surpassed it. And they gave us two albums (plus a 10" mini-album titled 'Go Dark' issued at the same time as 'Kindly Leave The Stage' which is just as essential as the full albums) within 5 years. We'd gladly wait another 5 years but it seems the decision was made; there would be no more new recordings from The Distractions. Fortunately both Steve Perrin and Nick Halliwell agreed to answer a few questions about why 'Kindly Leave The Stage' would be the last we heard from this unique band. We thank the guys not only for taking the time to answer the questions but also for all the great music they have produced and shared with us over the years. The Distractions have been a major part of many music fans' lives, more important than this writer feels they realise. Maybe they've done the right thing and quit after releasing what has proved to be their best album but the answer to that last question gives the fans some slight hope… PB: Given the renewed interest in the band since the involvement of Occultation Recordings and the fact that 'Kindly Leave The Stage' now rates as the best Distractions album, surely there's 'a few miles more' (sorry) left for future recordings by the band now than ever before? SP: Everybody says that they want to quit when they're at the top of their game but very few people do. Sports figures tend to play one season too many and bands quite often have to make a duff record before they realise that it's time to pack up the gear. I didn't want to fall into that trap. NH: The Distractions need to be in a room together and, with 40% of the current line-up residing in New Zealand, that's clearly an issue. We might put out a few bits and pieces, perhaps live recordings from 2012, as that was a terrific band, Mike, Steve, myself, Arash and the late great Kellie. Then perhaps a compilation of the various non-LP recordings, we'll see. This was one of the reasons I was so keen to release the 'Go Dark' 10" mini-LP, I didn't want those lovely acoustic tracks from the Pier sessions languishing in the vault (N.B. unlike Prince we don't have an actual physical vault, but "languishing on an external hard drive" doesn't sound right), especially when we heard the sad news about Kellie's passing. 'Too Late To Change' was the last thing he recorded with The Distractions. Again, due to the geography, there'll be no gigs to promote this final LP so The Distractions have left the stage. PB: There's a thread running through the album, it's a melancholy set of songs; were they all written with a final album in mind? SP: Yes, we knew that it was going to be the last record we'd make together so that focused our minds in a certain way. Basically, if there was anything left that we wanted to say we needed to say it and the most important thing, of course, was to say 'goodbye', both to the listeners and to each other. NH: Steve and I both - separately - had the idea that the album should close with a song called The End of the Pier, but I got in first and wrote it. It's my "thanks and goodbye" to the band. PB: With producer and label owner Nick Halliwell playing and writing for the band, it feels like this latest version of The Distractions is the strongest yet, it must have been difficult to make the decision that this will be the final album under the band's name. NH: The decision was Steve's and, while my head knows he's right, my heart sinks at the thought of not doing it again. It's been a big part of my life - and the label's - for seven years. SP: In a way it was heartbreaking. The band has been a significant part of my life for a long time and there are few things that make me happier than being in a room making music with those people. Having said that, I've never done this for a laugh. We've always wanted to do good work and it feels like The Distractions have said all that they have to say. PB: A bunch of guys from Manchester whose debut was given rave reviews in the music press, although no one seemed to buy it at the time, follow it up some 30 years later to even more enthusiastic reviews; did you ever feel that you were a band ahead of their time? SP: Maybe out of time rather than ahead of it. The Distractions have never seemed to fit in with a particular period. That might be a reason for the lack of sales but it I see it more as a strength than a weakness. NH: Yes, a band out of - rather than necessarily ahead of - time. PB: Although Mike and Adrian contributed to the songwriting on 'Nobody's Perfect' Steve has always been considered the main songwriter; will Steve continue writing even if it's not for The Distractions? NH: He'd bloody well better. SP: I only write songs when we have a record to do so, as we won't be making any more records, I don't suppose I'll write any more. Maybe if somebody asked me to help them out with something but writing songs without an outlet is a pretty good way to get depressed. PB: While, quite rightly, Mike's vocals have always been singled out for attention Steve has proven, especially on a couple of the tracks on the limited edition 10" which comes with one of the options for 'Kindly Leave The Stage', that he's also an excellent lead vocalist. Any plans for solo work from Steve? SP: Thanks for the complement but I'd say it was unlikely. NH: Steve and I are still working together, we're currently completing the new Granite Shore LP, Suspended Second, which should be out late summer or early autumn and, unless he can produce a doctor's note, I'll expect him to work on the new John Howard LP. PB: Nick Halliwell's songs on the last two albums slot effortlessly side by side with those Steve wrote; it's difficult to guess who wrote each song, Nick's a perfect fit for the band. Having his own band, did Nick write specifically for The Distractions or were they songs he felt were just more suited to the band? NH: I write more or less to order, i.e. I tailor them to whatever record is up next. Mike's a totally different kind of singer to me, so when I'm writing for him I use far fewer words and keep the melodies simpler. I've also found I write more personal songs when I know Mike'll be singing them. He's one of the great interpretative singers, a gift for any lyricist, but you've got to give him space to do his stuff. When I'm writing for myself I tend to make things denser, more allusive, more…I suppose "pretentious" might be some people's description. PB: Was there ever a second album planned for Island? SP: I'm not sure if the planning went that far. PB: With the third and final album once more attracting favourable reviews and with more than a little sadness at the thought of there never being another Distractions album why do you think the band were, and still are, regarded so highly? SP: I have no idea what Mick Jagger does on a daily basis but I suspect that it's quite different from what the average Rolling Stones fan gets up to. One of the appealing things about the Rolling Stones' music is that it can transport the listener to a more interesting and glamorous place. The Distractions originally came out of their audience and I don't think we've gone very far. I imagine that the people who like our music tend to recognise that our lives are pretty much like theirs so there's probably a familiarity thing going on. They'll listen to the stuff and think: 'yes, I feel a bit like that, too'. NH: I think there's a pleasing combination of simplicity and sophistication. I'd also say the recorded legacy's the right size, i.e. three proper studio LPs plus a couple of LPs' worth of tracks from singles, EPs and the like. The songwriting was always of a very high standard, there was a definite lyrical voice, plus Mike's one of the great English soul singers. Combine that with the fact that the band has actually reflected the passing of time… The first records have a youthful naivety whereas the later ones make no attempt to disguise the fact that the participants are not still in the first flush of youth. There's an honesty about The Distractions. PB: Is the Hidden Masters compilation covering all periods of the band ever likely to be released in any form? SP: I think they're currently aiming for September 2017. PB: We're used to bands saying it's the final tour or last album but it really sounds like The Distractions mean it. If it's your way of saying goodbye to your fans then you've bowed out gracefully and saved your best to last. Would anything tempt you all back into the studio again? SP: The remit for 'Kindly Leave the Stage' was that we had to make a record as good as or better than 'The End of the Pier'. If anybody can convince me that we can make a better record than 'Kindly Leave the Stage' I'll get Nick to book the studio and buy myself a plane ticket. NH: I could very easily be tempted. I've said this before but, as by far the longest-serving Distraction after Mike and Steve, I can honestly say it's been an unalloyed delight. PB: Thank you.
Article Links:-
http://www.occultation.co.uk/
Band Links:-
http://www.thedistractions.co.uk/home.html
https://www.facebook.com/thedistractionsuk/
Play in YouTube:-
Picture Gallery:-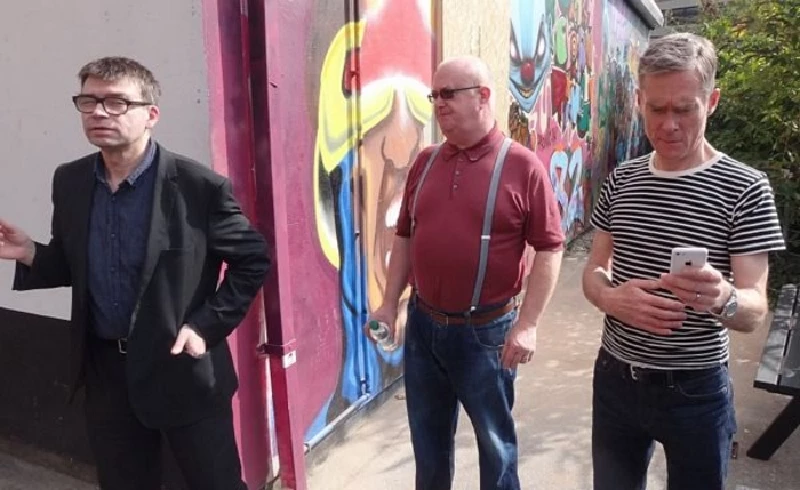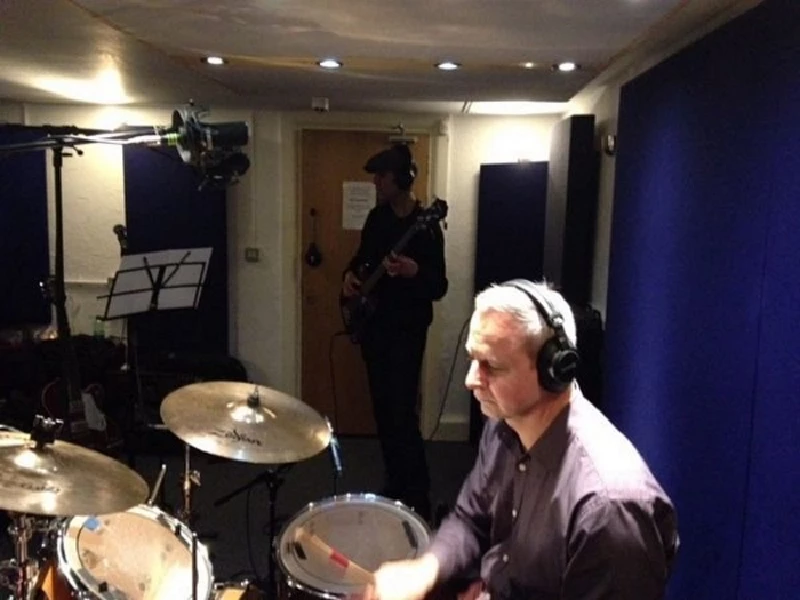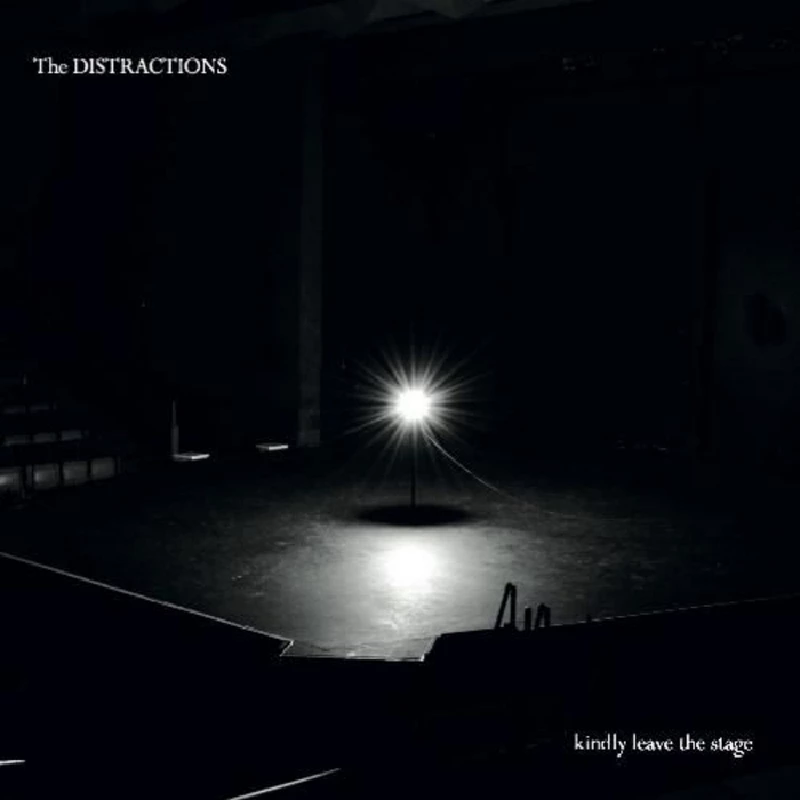 profiles
---
Distractions (2011)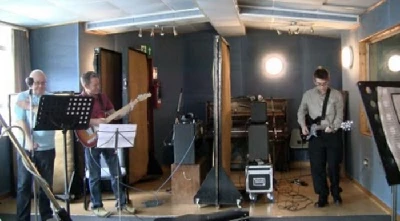 Malcolm Carter reflects upon under rated 70's punk/new wave band the Distractions, who have released two new EPs, 'Black Velvet' and 'Come Home', during the last few months
favourite album
---
Nobody's Perfect (2020)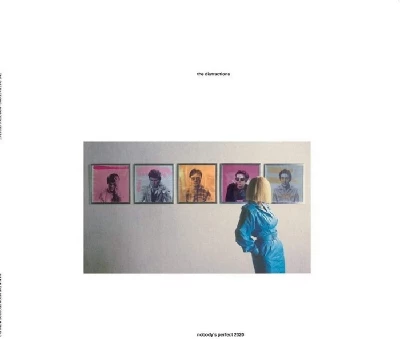 In our Re:View section Malcolm Carter reflects on the Distractions' debut album from 1980 which has finally been made available on CD, comprising both the original album and a new Nick Halliwell remix. He finds that a host of extras make this a must-buy.
related articles
---
Granite Shore: Interview (2015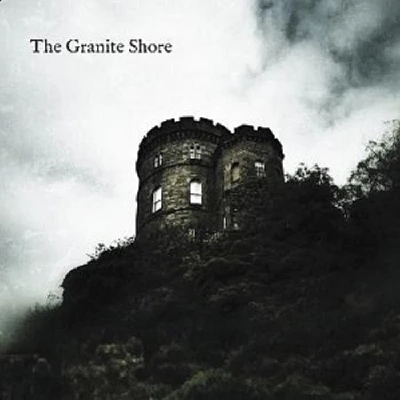 Occultation Recordings owner Nick Halliwell talks about his band The Granite Shore's long-awaited debut album, 'Once More From The Top', which is a concept album about a group, and his difficulty in getting it released
Pennyblackmusic Regular Contributors
---