---
published: 14 / 8 / 2012
---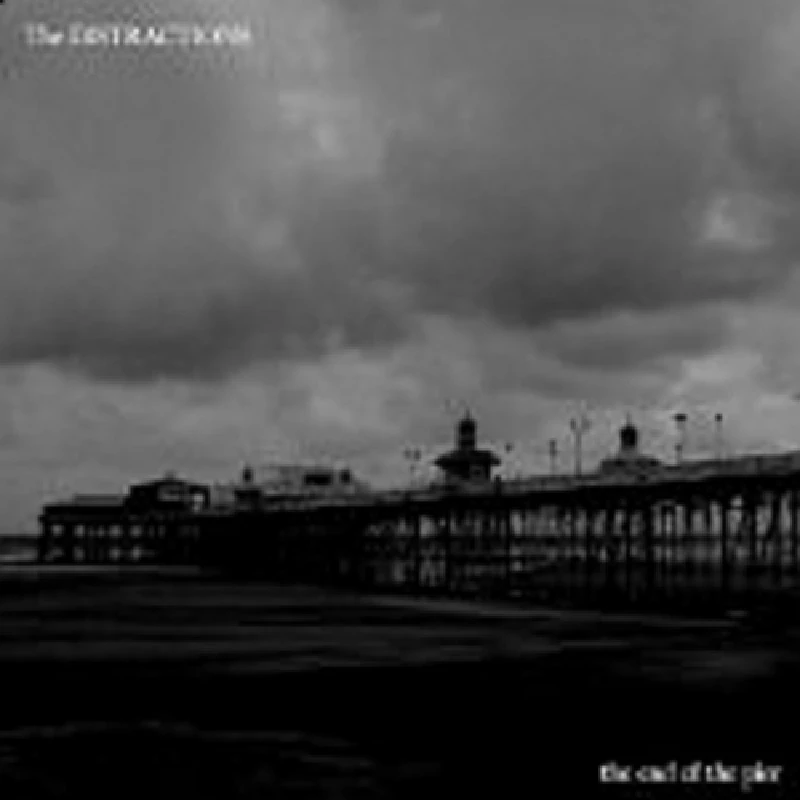 intro
Extraordinary first album in thirty-two years from underrated classic pop-influenced punk/new wave act, the Distractions
Thirty-two years ago Manchester band the Distractions released their debut album, 'Nobody's Perfect', to rave reviews but very few sales. It remains a mystery why that album, which followed a handful of brilliant singles, didn't sell. Fourteen songs which still sound fresh today, a singer in Mike Finney who is surely one of Britain's most underrated vocalists and a guitarist in Steve Perrin who not only wrote melancholy tunes that once heard would never leave you, but also wrote some of the most affecting lyrics of the era. Perrin's greatest songs, some of which were co-written with Finney, were his love songs; never one to take the usual route there was always a twist in Perrin's lyrics. We'd all been there. "You've got too much pride and too little to do/And what you want to wear is all that matters to you/Suppose the tedium must drive you mad" were Perrin's lyrics almost spat out in frustration by Finney thirty three years ago now, and which appear on one of the singles that didn't make it onto that debut album ('It Doesn't Bother Me', an Island single from 1979) which have lost none of their effect over more than three decades. The Distractions made pop music that said something, that meant something; they wrapped their lyrics in melodies that were instantly appealing but which you'd never tire of. In 1980 the band could have been seen as being out of time. While the Undertones at that time were still releasing classic pop singles and the Buzzcocks had fairly recently ended their run of the same, the Distractions take on classic pop was a little different from their contemporaries. While both those bands, and many others, had tried to add a modern slant to their pop, the Distractions, it seemed, just did what came naturally and by doing so created a sound uniquely their own that while taking a sly look at the past was never overwhelmed by it. But the record buying public just didn't get it. Fast-forward to 2010 and Occultation Records issued two EPs by a reformed Distractions. The only two original Distractions involved were, thankfully, Perrin and Finney and, apart from a re-recording of a track from 'Nobody's Perfect', we were given five new songs spread over the two EPs. It was as though they had never been away. A little world-weariness might have crept into Finney's still soulful vocals but it was somehow fitting after all this time. Five new songs from the Distractions were more than we could have hoped for, especially when they had lost none of that unique sound. Most surprising was that, although Steve Perrin had lost none of his songwriting skills, one of the standout tracks, 'Oil Painting', was written by Nick Halliwell, who was now also handling some guitar parts, and both the melody and lyrics were classic Distractions. You just couldn't see the join. But then it went quiet. Again. There was talk about a new album but given that the Distractions' main players were now scattered around the globe it seemed too much to hope for. Then Occultation Records announced that a new album, 'The End of the Pier', would be released in August 2012 and that the Distractions would actually play at least a couple of gigs in Salford at the end of the month too. It brought back memories of waiting for the local record shop to open on a Saturday morning, and it's obvious that with 'The End of the Pier' the band has lost none of the soul, passion and melodic flair that it showed 32 years ago. Joining Perrin, Finney and Halliwell this time are Nick Garside (keyboards who also made an appearance on both EPs and handled some of the production then). Arash Torabi (bass, the June Brides and the Granite Shore)) and Mike Kellie (drums, the Only Ones and more importantly Spooky Tooth). Production is by Nick Halliwell and much like Garside did on the the EPs he has captured that classic Distractions sound perfectly. So if 'The End of the Pier' sounds uncannily like a 32-year-old album does it have any relevance today? Yes, it does. The reason 'Nobody's Perfect' worked so well back then, and why it still stands up today is because the music made by The Distractions then was timeless. Apart from Finney's vocals which have naturally matured and which makes them even more suited to the music Perrin is writing these days, the music the Distractions make on 'The End of the Pier' is really a continuation of what the band started on 'Nobody's Perfect'. It's like an older brother to 'Nobody's Perfect'; the same but different. Once again these songs are timeless little gems that will never date. Apart from six new Steve Perrin originals, Nick Halliwell co-wrote two songs with Perrin and also contributes two songs of his own. Much like Halliwell's sole song on the 'Come Home' EP, his songs here fit in perfectly. The whole album sounds like it was written by the same person. Much like original member Adrian Wright's contribution to 'Nobody's Perfect', (Stuck In A ) Fantasy', the difference between the songs is seamless. 'I Don't Have Time', a Perrin composition, kicks off the album. It's one of the edgier Distractions tunes, Perrin's distinctive guitar still showing signs of the angular work that dominated some of the band's previous songs. It opens the album in much the same way that 'Waiting For Lorraine' did on 'Nobody's Perfect'. While the band have slowed things down since then, there's still that grittiness in Finney's vocals, and the interplay between the vocals and the scorching guitar towards the end of the song is something the band maybe couldn't have captured during their earlier years. 'Wise' the second song, is one of Halliwell's and the first taster of those haunting ballads that the Distractions are so good at. Finney opens the song with the lines' "I swore I'd never share a room with you again/Yet here we are with twin beds pushed apart" and you're immediately transported into the song. A song about ageing, in keeping with the Distractions tradition it is hardly lyrically straight forward, and those expected twists are there. Halliwell shows that he's a perfect choice for the Distractions. He is certainly a match for Perrin in the songwriting stakes, and as Perrin is one of our unsung heroes when it comes to writing melancholy songs which strike home that's some comparison. By the time you get to the third song, Perrin's 'Girl of the Year' it really is like the Distractions have never been away. A pretty melody coupled with a touching vocal performance from Finney (just why isn't this guy hailed as one of our greatest soul singers? Finney puts so much emotion into each and every word) again shows that the Distractions are masters at creating pop music with substance, the song is littered with lines that demand you take notice and Finney's vocals pull you into each song. You'll end up knowing the characters in these songs. If you don't already. 'Boots' is one of the Perrin/Halliwell co-writes, and the lilting melody betrays the lyrics about returning home and finding your way in life and again is lyrically very clever. Perrin again shows that he is the master of those haunting ballads mentioned earlier with 'When It Was Mine'. This yearning song would be a highlight on any other album, but there is not a throwaway song on 'The End of the Pier'. Thirty-two years down the line the thrill of 'Paracetamol Paralysis' is finally wearing thin and, although it was an inspired reading, the cover of 'Boy's Cry' on 'Nobody's Perfect' was not an essential addition, so, although the other twelve songs on that debut have lost none of their attraction through the years, it's already apparent that all twelve songs on 'The End of the Pier' are going to last the course. 'Too Late to Change' follows the same pattern as 'When It Was Mine', but is one of those songs that does take time to reveal all of its charms. Initially it's Perrin's lyrics that capture the attention but over time the nagging melody proves to be one of the most rewarding on 'The End Of The Pier', even though it's not one of the most instantly appealing. Torabi's bass opens 'The Summer I Met You' in fine style and drives the song along throughout. Finney's vocals will yet again have you shaking your head in disbelief that this guy is not regarded more highly as a vocalist. The following ballad, 'Man of the Moment', is Halliwell's second solo composition which again sounds like it was written by Perrin. The way that Halliwell has effortlessly slipped into the Distractions is remarkable. It's not a criticism to say that he hasn't, on this showing, added to the Distractions sound but he has embraced it and become part of it which is a harder thing to do. 'The End of the Pier' is a perfect album. 'Nobody's Perfect' is only now getting the acclaim it deserved all those years ago. It would be a crime if this follow-up suffered the same fate. Of course there are many 30 year old albums that still sound fresh today. There are albums that are almost 50 years old that still hold their own today, but look at the artists who made them. Most of them are household names who have had years of praise heaped on their work. It's time the Distractions received the acclaim they so rightly deserve; when it comes to intelligent, tuneful pop music that is going to be around forever no band does it better.
Track Listing:-
1
I Don't Have Time
2
Wise
3
Girl of the Year
4
Boots
5
When It Was Mine
6
Too Late to Change
7
The Summer I Met You
8
Man of the Moment
9
100 Times
10
The Last Song
Band Links:-
http://www.thedistractions.co.uk/home.html
https://www.facebook.com/thedistractionsuk/
Label Links:-
http://www.occultation.co.uk/
https://www.facebook.com/OccultationRecordings/
https://www.youtube.com/user/OccultationRecs
https://plus.google.com/+OccultationRecs
profiles
---
Distractions (2011)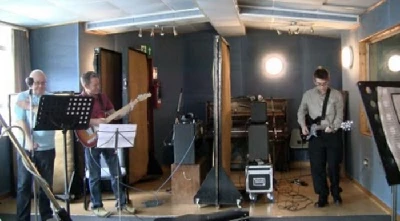 Malcolm Carter reflects upon under rated 70's punk/new wave band the Distractions, who have released two new EPs, 'Black Velvet' and 'Come Home', during the last few months
favourite album
---
Nobody's Perfect (2020)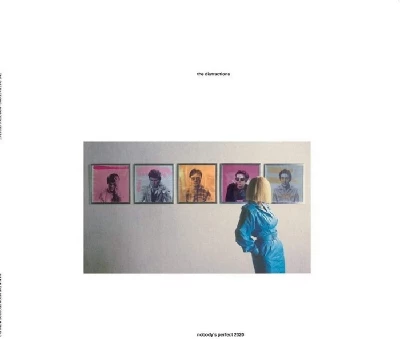 In our Re:View section Malcolm Carter reflects on the Distractions' debut album from 1980 which has finally been made available on CD, comprising both the original album and a new Nick Halliwell remix. He finds that a host of extras make this a must-buy.
reviews
---
Kindly Leave the Stage (2017)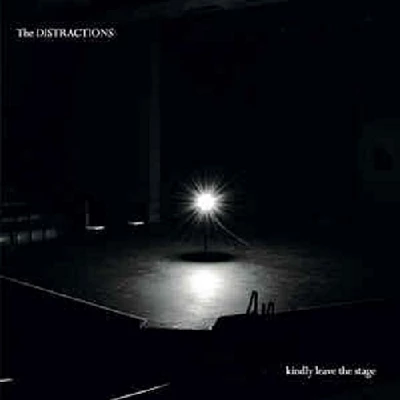 Fabulous third and final album from the Distractions which surpasses even their classic 1980 debut 'Nobody's Perfect'
related articles
---
Granite Shore: Interview (2015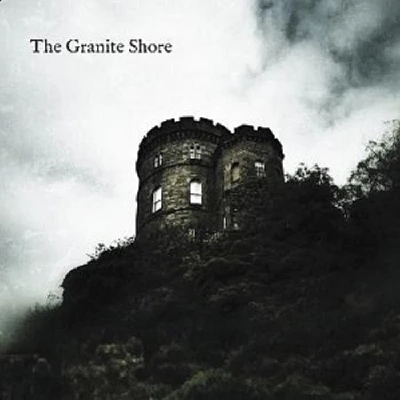 Occultation Recordings owner Nick Halliwell talks about his band The Granite Shore's long-awaited debut album, 'Once More From The Top', which is a concept album about a group, and his difficulty in getting it released
Pennyblackmusic Regular Contributors
---