---
published: 24 / 7 / 2012
---

intro
In what is our second interview with 80's new wave act the Distractions, Malcolm Carter chats to guitarist and songwriter Steve Perrin about their second album, 'The End of the Pier', which is being released 32 years after their debut record
Dexys Midnight Runners took 27 years to follow-up 'Don't Stand Me Down', which was not exactly well-received either by the music magazines of the day nor the record-buying public at the time. Over the years and a number of re-issues it's strange that it's now being hailed as a classic by so many. So to be on the safe side the follow-up album that took over two and a half decades to show is already attracting more attention and praise than the more worthy, even on its original release, 'Don't Stand Me Down'. Manchester's the Distractions have taken 32 years to follow-up their debut album, 'Nobody's Perfect' which, unlike what we all thought was going to be Dexy's last album, was appreciated by the music press. Why the album, which came put on Island Records, never sold in vast quantities will always remain a mystery, as each and every song still sounds as fresh today as they did in 1980 and, despite Kevin Rowland being hailed as one of this country's best soul singers, the Distractions hold a stronger claim to that title in the shape of vocalist Mike Finney. A couple of years ago Occultation Records released not one but two EPs of new Distractions songs, 'Black Velvet' and 'Come Home'. Without wishing to take any credit away from any of the five original Distractions (Adrian Wright who is no longer a member of the band actually wrote one of the best and Distraction-defining songs on the debut, 'Stuck in a Fantasy') thankfully both vocalist Finney and guitarist and main songwriter Steve Perrin, who were the backbone of the Distractions, returned to the studio. As we mentioned back then when we spoke to Perrin and Finney in our first interview with them, the band didn't have to update their sound or really make any major changes even thirty years down the road as the classic pop that dominated their debut never has and never will date. So the songs spread over the two EPs sounded like classic Distractions, Finney's vocals were even more soulful, and Perrin had lost none of his talent for writing instant melodies that often belied his melancholy lyrics and showed what a superb guitarist he still is. Perhaps the biggest surprise though was that one of the songs, 'Oil Painting', on 'Come Home' was written by 'new' member Nick Halliwell, and that song alone captured all that we loved about the Distractions. Things were looking good then; with new blood that so obviously understood what made the Distractions so special all those years ago, a record label seemingly determined to make sure the band didn't slip by unnoticed again and talk of a new album at last all we could do was hope that it was finally going to happen. Well, it has. 'The End of the Pier' is released at the end of August 2012 again by Occultation Records, and, apart from six brand new Steve Perrin songs, there are a couple of co-writes with Nick Halliwell and two songs Halliwell wrote alone which once again show how seamlessly he has fitted into the band. While it's obvious that the band have matured they have lost none of the passion nor the sound they created back on their debut. Halliwell produced 'The End of the Pier' and in doing so has helped create yet another outstanding collection from the band. 'The End of the Pier' is, in many ways, a natural follow-up to 'Nobody's Perfect'. What would be the point of the band getting back together if they were going to sound completely different? Then again it could be argued if the world really needs 'Nobody's Perfect Volume 2' which 'The End of the Pier' is in a lot of ways. To anyone who fell for the charms of 'Nobody's Perfect' in 1980 there's no question that more of the same would be more than welcome. It would be a crying shame if there was never going to be another Distractions album that followed much the same path as that debut. But 'The End of the Pier' is so much more than a carbon copy of previous glories. Maybe it's the injection of new blood by Halliwell that makes the new album sound contemporary while never for one second discarding the sound that touched so many some thirty years ago. Maybe it's the fact that Perrin still writes songs that have that timeless quality to them, or maybe it's because Finney squeezes so much passion out of each and every line that makes these songs so real, so essential. Or maybe it's simply that when these guys get together something unexplainable happens and their talents combined make some of the most honest, direct and tuneful music we'll ever hear. Not only will 2012 go down as the year that the Distractions returned with their second album of classic pop. It will also be remembered as the year the Distractions finally took to the stage again. Unfortunately there will only be two gigs, both in Salford at the end of August but who knows? With 'The End of the Pier' already attracting more attention than the Distractions' debut did on release, maybe we shouldn't give up hope just yet of the band taking on more dates in the future. Steve Perrin kindly answered a few more questions we put to him in a second interview as the band geared up for not only the release of 'The End of the Pier' but those upcoming shows too. PB: Before we ask about 'The End of the Pier', is there anything unreleased from the Island days? SP: If you'd asked me that a couple of years ago I would have said "no", but Neil Storey from Hidden Masters has been putting together a retrospective and has discovered all sorts of stuff. He's still haggling over legal issues, but hopefully it will come out in 2013. PB: It's been a couple of years since the release of the 'Black Velvet' and 'Come Home' EPs. Did the positive reception of those songs spur on the making of a full album? SP: I think it was more to do with the positive response from ourselves. We felt confident in our own abilities so we decided to take it forward and work on a more cohesive set of songs. PB: During the decades between 'Nobody's Perfect' and the release of the EPs were you still writing songs? SP: No. I'm not the sort of person who gets up in the morning and starts writing songs. If you write stuff you want people to listen to it so you need an outlet. Otherwise it's like writing letters to somebody who doesn't reply: pointless and bad for the self esteem. PB: There's the distinctive Distractions sound to 'The End of the Pier'. Did you consciously try to retain that? SP: We can't help it. If I start playing and Mike starts singing it just sounds like the Distractions, whether we want it to or not. PB: The two EPs both had slightly different line-ups, with Mike Finney and yourself the only original Distractions. Who is in the current line-up? SP: That's a very good question. I guess the current line-up is me, Mike and Nick Halliwell. On the album Arash Torabi from the June Brides plays bass and Mike Kellie from the Only Ones is on drums. They'll both be with us for the shows in August. PB: You are performing at just two shows in Salford at the end of August. The demand for tickets has been good I hear, so why not more dates and why just Salford? SP: I think I'm the problem there as I need to get back to Australia where I live now. We were trying to organize a London show but it got too complicated. PB: Any nerves about the upcoming shows? It's been awhile. SP: No, I'm looking forward to it. PB: There are a couple of co-writes with Nick Halliwell on 'The End of the Pier'. How did that come about? SP: In both cases I'd started things and was having trouble finishing them so Nick offered to help out. The balance was quite different, though. 'The Last Song' is about 80% me and 20% Nick. 'Boots' is about 80% Nick and 20% me. PB: Were all the songs on 'The End of the Pier' written recently? SP: Yes, everything was written in a period of about six months leading up to the recording and it went pretty much up to the wire. I finished 'When It Was Mine' about two days before I got on the plane to the UK, and 'Man of the Moment' was even later than that: a few days before we went into the studio, if I remember correctly. PB: With the band members living in different countries rehearsing the new songs must have been difficult. How familiar were the other band members with the songs before you entered the studio? SP: Either Nick or I had demoed everything so they'd listened to it but, as I said, it was going pretty much up to the wire. Mike and I were rehearsing the vocals on the car ride down to the studio in Exeter. PB: 'The End of the Pier' is naturally going to be compared to 'Nobody's Perfect'. How do you feel it stands up to that 32 year old album? SP: The thing about 'Nobody's Perfect' is that, like most debut albums, it's incoherent. It's just a collection of songs that we had worked up at the time with nothing particularly tying it together. The point of making 'The End of the Pier' was to do a set of songs with a unifying theme and/or mood. Whichever one people prefer it really down to their own tastes, which is fine by me. PB: Are you happy with 'The End of the Pier'. Is there anything you wish you'd done a little differently? SP: I never thought I would hear myself say that I was happy with a record but, yes, I am happy with this one. That's basically because we had a clear idea of what we wanted to achieve and I think we achieved it. Obviously I hope other people like it but the fact that I'm satisfied with it myself makes that less important than it might be. PB: What music are you currently listening to and do you think that you are influenced by any music you currently enjoy? SP: I think you get influenced by everything you hear, either in a positive or negative sense. As for listening habits, I listen to the stuff I always have – Scott Walker, Serge Gainsbourg, Miles Davis, the Magnetic Fields, Antony and the Johnsons, the Cramps – and there's always some good new stuff. The Lana Del Ray album's good, as is the new Factory Star stuff and the recent Leonard Cohen album. Oh, and I liked John Grant's record, 'Queen of Denmark', too. PB: Despite all the geographical problems are they any plans for future Distractions projects? You're not going to make us wait another 32 years surely! SP: I kind of like the idea of a "deathbed confession" album in 32 years but that might be pushing things a bit. We have talked tentatively about a third, and final, Distractions album. It has a working title and I kind of think I know what the subject matter is. Better see how people respond to 'The End of the Pier' first, though. PB: Thank you.
Band Links:-
http://www.thedistractions.co.uk/home.html
https://www.facebook.com/thedistractionsuk/
Picture Gallery:-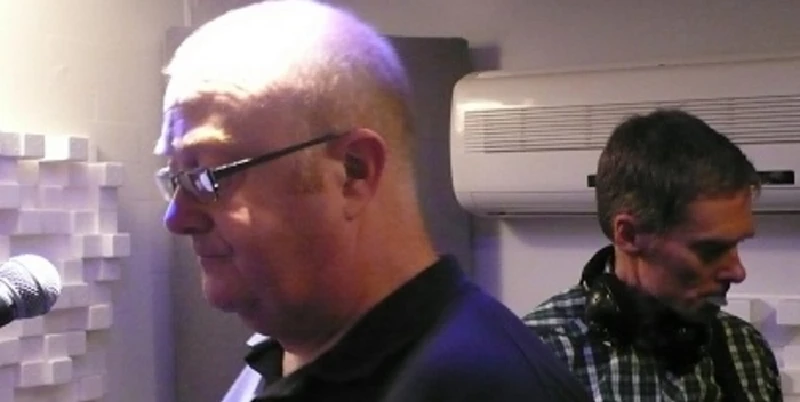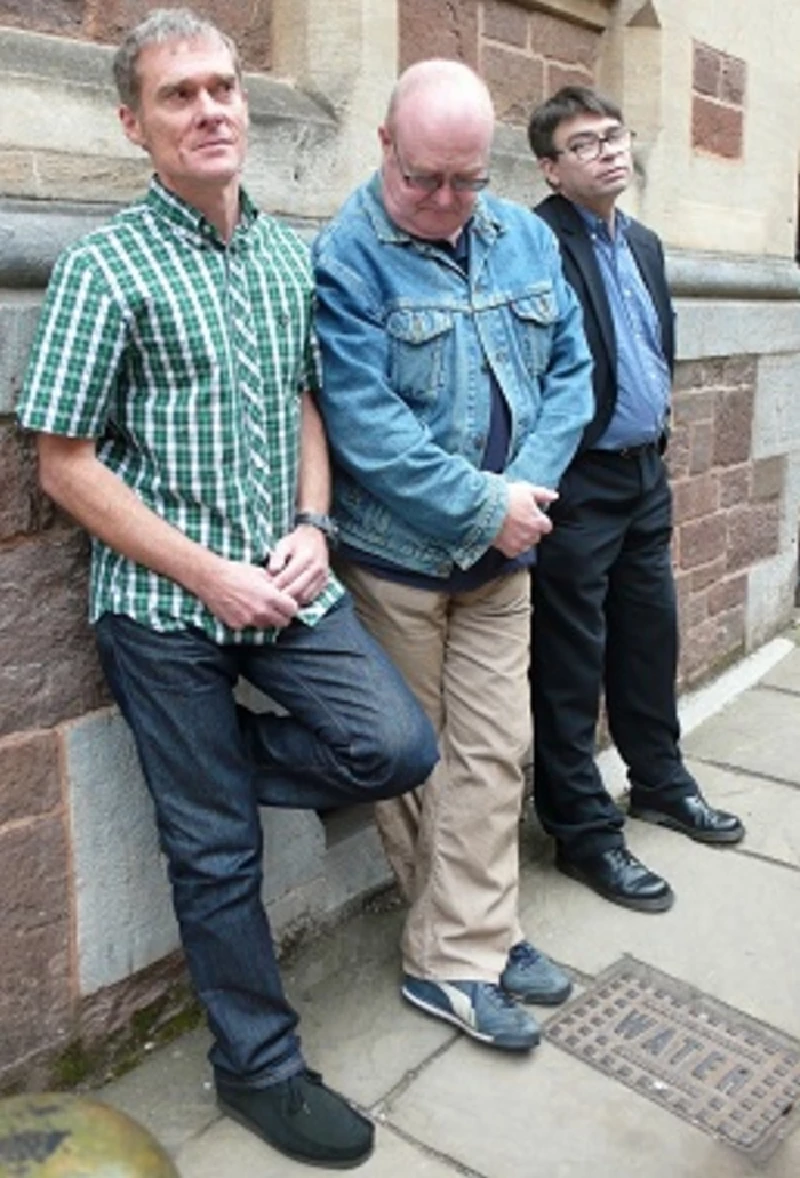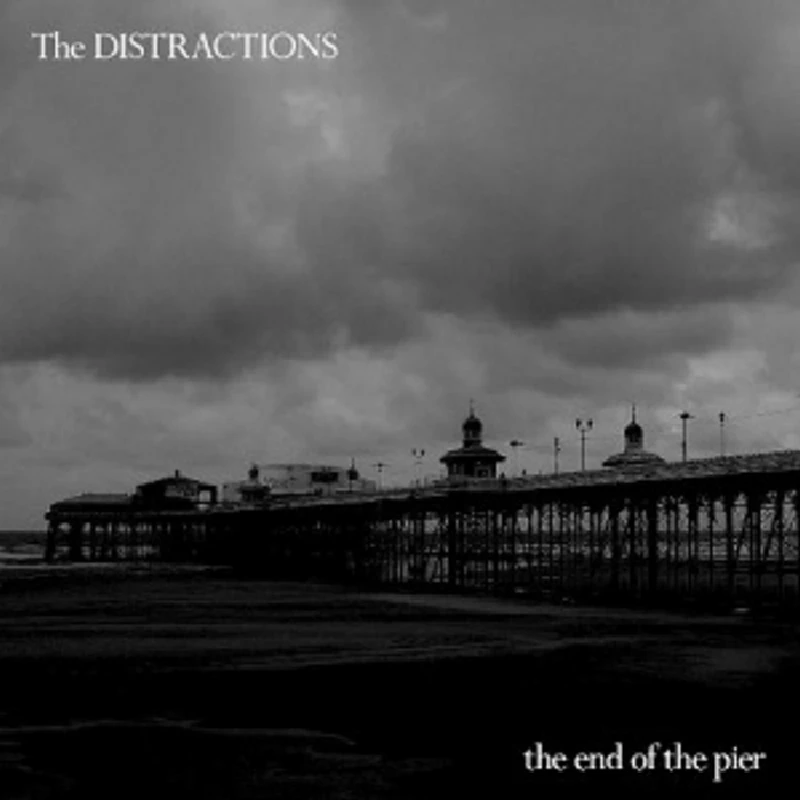 profiles
---
Distractions (2011)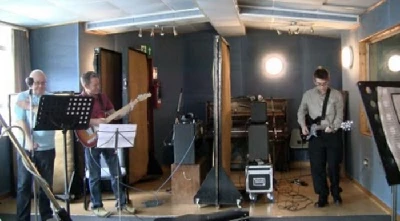 Malcolm Carter reflects upon under rated 70's punk/new wave band the Distractions, who have released two new EPs, 'Black Velvet' and 'Come Home', during the last few months
favourite album
---
Nobody's Perfect (2020)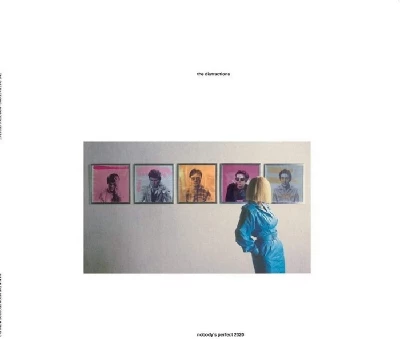 In our Re:View section Malcolm Carter reflects on the Distractions' debut album from 1980 which has finally been made available on CD, comprising both the original album and a new Nick Halliwell remix. He finds that a host of extras make this a must-buy.
related articles
---
Granite Shore: Interview (2015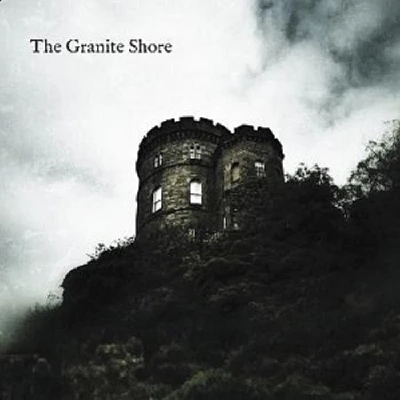 Occultation Recordings owner Nick Halliwell talks about his band The Granite Shore's long-awaited debut album, 'Once More From The Top', which is a concept album about a group, and his difficulty in getting it released
Pennyblackmusic Regular Contributors
---