---
published: 21 / 2 / 2011
---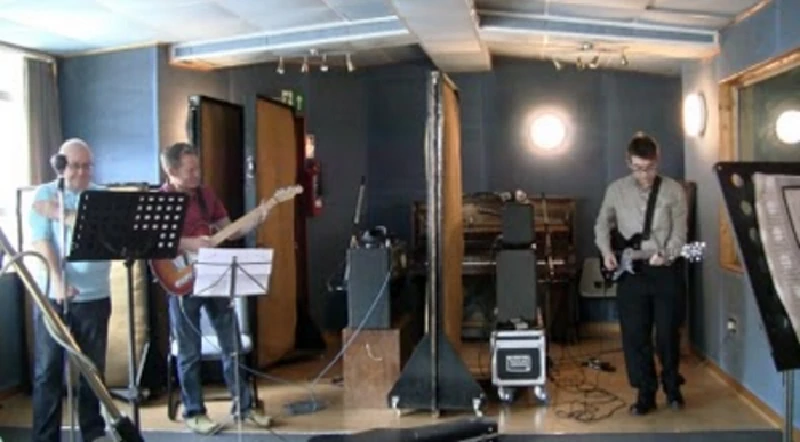 intro
Malcolm Carter reflects upon under rated 70's punk/new wave band the Distractions, who have released two new EPs, 'Black Velvet' and 'Come Home', during the last few months
At the tail end of the seventies and early eighties Manchester's the Distractions released a handful of singles and one album that although well received by the music press and almost everyone who heard them never did much in the way of record sales. It was puzzling that here was a band that appeared on all the right labels, Factory, Island and Rough Trade, which had the best songs around and good press in the music weeklies, but seemingly couldn't get their records out of the shops. Sadly the band broke up or just faded quietly away by the end of 1981, but not before they had released some classic, timeless pieces of pop music which still stand strong today. It's not always a good thing for our favourite bands to reform. More often than not we either get sub-standard rehashes of former glories or new songs that simply don't compare to the songs from the bands' heyday. The Distractions, once again, prove they are different to the rest with the release of two 3-track EPs. The band has lost none of the power, passion and talent for writing catchy melodies and captivating lyrics that they displayed thirty years ago. Writing that and the realisation that the Distractions sole album, 'Nobody's Perfect', is indeed thirty years old and still sounds fresh really brings home just how special this band were. And the songs on these EPs prove that the Distractions still are really special. The first EP, 'Black Velvet', consists of two new songs, the title track and 'If You Were Mine' and a re-recording of 'Still It Doesn't Ring' from the 'Nobody's Perfect' album. These three songs were recorded in 1995 and the Distractions for those sessions were original singer Mike Finney, original guitarist Steve Perrin together with Nick Garside on bass and Bernard Van Den Berg on drums. Nick Garside also produced the songs and makes such a sterling job you'd be forgiven for thinking that 'Nobody's Perfect' producers Phil Chapman and Jon Astley were still involved too. Garside captures perfectly that haunting sound that invaded many of the Distractions' best songs. The new version of 'Still It Doesn't Ring' shows that Finney has lost none of the passion in his vocals displayed on those songs put down three decades ago. In fact with the raspy edge that the years have added to his vocals Finney shows that he is still one of our best soul singers. The band have slowed down the pace of the song slightly, but Perrin's guitar still rings brightly and when he joins in vocally with Finney it brings a smile to the face of any old Distractions fan. It's an inspired and worthy re-working. Both of the two 'new' songs would have slotted nicely onto 'Nobody's Perfect'. Both are Steve Perrin originals and again they show that the talented guitarist can still write melodies that are hauntingly pretty and that Perrin is still an exceptional lyricist. 'Black Velvet' and 'If You Were Mine' are both excellent ballads of the type we have come to expect from the Distractions. Finney pours his heart out in the former. It sounds as if he is about to break up any second such is the emotion in his vocals and even at six minutes the song ends all too soon. It's one of the best songs the band has ever recorded and given their past accomplishments that's some praise. 'If You Were Mine' is another heartbreaking ballad which follows much the same path and again one can only wonder why, when one of England's best vocalists gets together with one of our most talented guitarists / songwriters, they are not shifting truck loads of records. Way back in the sixties, which is an era where The Distractions draw a lot of inspiration from surely, people used to say, when their favourite new band failed to sell records, that "they are too good for the charts" and that saying keeps coming back to me as I listen to The Distractions. The second EP, titled 'Come Home' was recorded in 2010 and this time we have two new Steve Perrin songs in 'Lost' and 'Nicole' and one from new member, guitarist Nick Halliwell, called 'Oil Painting'. Again Nick Garside produced and plays bass, but this time Stuart Mann sits in the drum seat. If anything the opening song, 'Lost' harks back to the classic sound of 'Nobody's Perfect' even more than the songs on the 'Black Velvet' EP. Finney again displays a roughness in his vocals that he has obviously gained over the years while still injecting so much soul and passion into each and every word; surely the time has come when he gets the recognition he rightly deserves. Finney is up there with Chris Farlowe, Steve Winwood and all the other blue –eyed soul vocalists. 'Nicole' is another classic Distractions ballad which is just as atmospheric as say 'Looking For a Ghost' but the biggest surprise on this EP, apart from the fact that 'Lost' is yet another Distractions song that should sell like hot cakes but probably won't, is that new boy Halliwell's 'Oil Painting' fits in so seamlessly with Perrin's songs that I had to check the writers credits twice. Not only is it another classic Distractions ballad where Finney turns in what is arguably his best vocal over these EPs but lyrically Halliwell, on this showing anyway, is up there with Perrin. The guitars pick out a melody that you instantly fall in love with and lines like "you are no oil painting, neither am I" take you by surprise and then when a melancholy Finney sings "A girl floats past with hair aflame and lips of royal blue and soon you will be horizontal too" you realise that Halliwell is the perfect lyricist for the Distractions. If the guitarist has other songs of this calibre he's going to be an asset to the band. I can't go as far as to say that 'Oil Painting' is better than Perrin's 'Lost' as that song recalls so well everything that made us love the Distractions all those years ago, but it's certainly its equal and an outstanding piece of music. So with these five new songs the Distractions have really picked up where they left off in 1981 and prove once again that when it comes to timeless, classic pop music they are the leaders. Just as 'It Doesn't Bother Me', 'Time Goes By So Slow' and '(Stuck in a)Fantasy' still sound as fresh today as they did when they were recorded more than thirty years ago the same will be said of 'Lost', 'Oil Painting' and Black Velvet' in years to come. Welcome back then to one of the best bands that ever came out of the UK Just don't let them slip away this time. Way back in 1987 David Quantick, in a NME 'Rewind' piece, wrote that "for a generation stuck in a world of would-be naifs, revivalists and fools without imagination, we should all have 'Nobody's Perfect'. I know that not because Occultation Records sent out a copy of the review with the EPs but because for the last 24 years that piece of yellowing paper that I cut out of NME has been on a pin-board in front of my desk, even after moving abroad, for proof that I wasn't alone in what I felt about the album. The same can now be said about these two EPs. Just buy them; please don't let the band fade away again.
Band Links:-
http://www.thedistractions.co.uk/home.html
https://www.facebook.com/thedistractionsuk/
Picture Gallery:-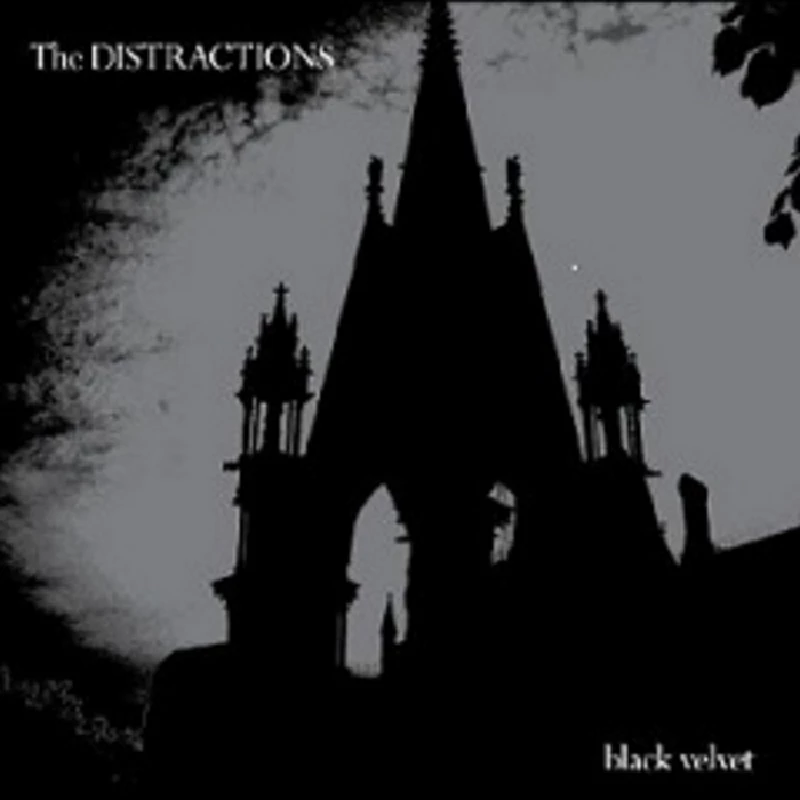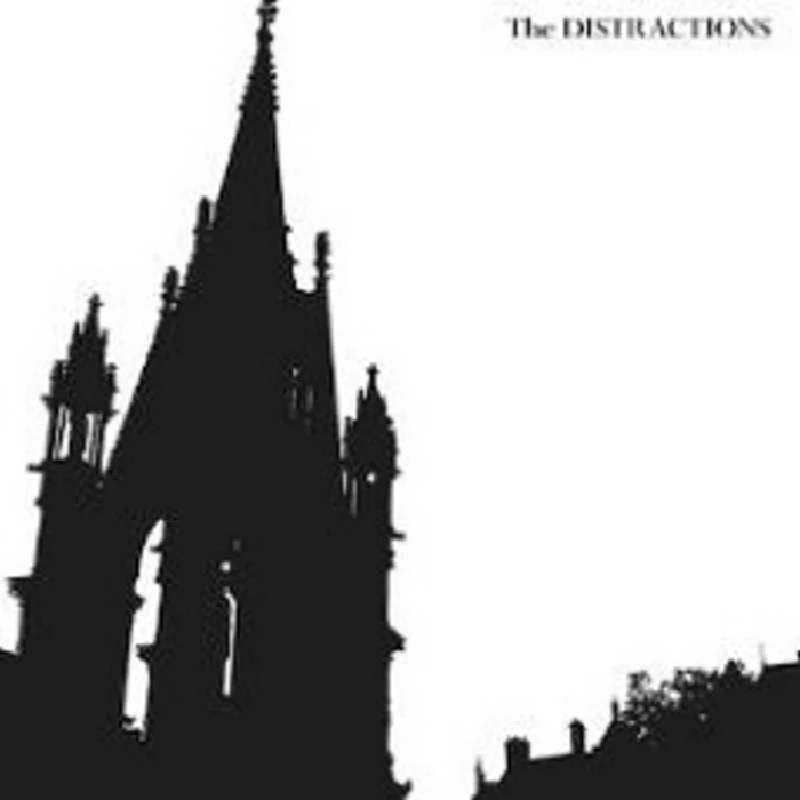 favourite album
---
Nobody's Perfect (2020)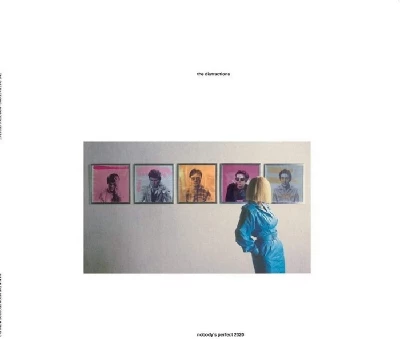 In our Re:View section Malcolm Carter reflects on the Distractions' debut album from 1980 which has finally been made available on CD, comprising both the original album and a new Nick Halliwell remix. He finds that a host of extras make this a must-buy.
related articles
---
Granite Shore: Interview (2015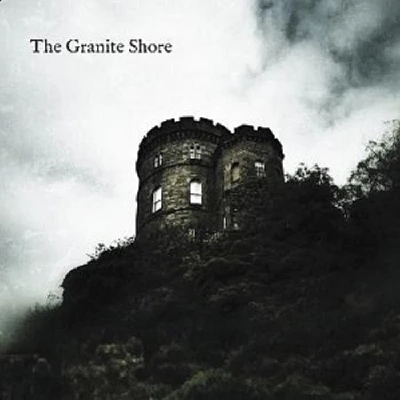 Occultation Recordings owner Nick Halliwell talks about his band The Granite Shore's long-awaited debut album, 'Once More From The Top', which is a concept album about a group, and his difficulty in getting it released
Pennyblackmusic Regular Contributors
---