---
published: 30 / 6 / 2013
---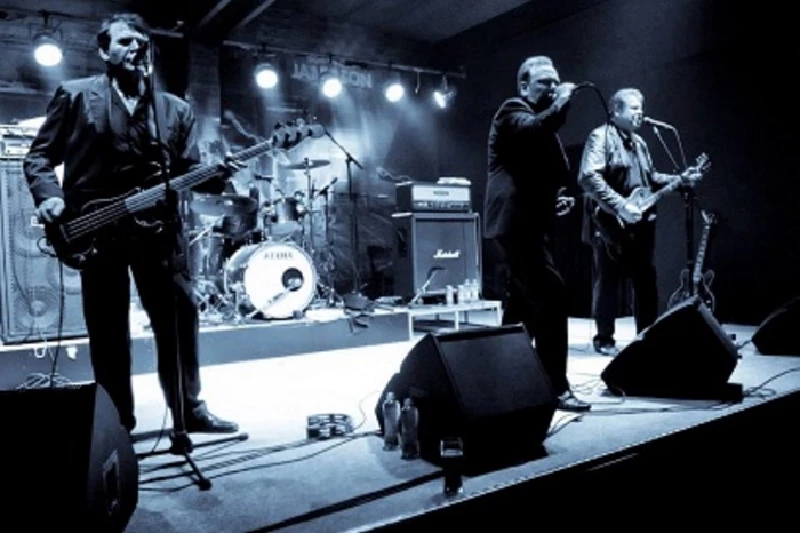 intro
In the first part of an extensive two part interview John Clarkson speaks to all four members of new wave/rock and roll group the Godfathers about their present line-up...
"We would turn up in the early days at gigs, and the other bands on the bill would have all this top equipment and proper flight cases," says Godfathers guitarist Del Bartle when talking to Pennyblackmusic. "And we would have our leads in a plastic bag, and then we would go on and most of the time blow these other bands away. In some ways it hasn't really changed all that much. We have never been a muso-type band, but that is not to say that there is not a real seriousness about what we do." There has always been a total lack of pretence and earthiness to the Godfathers. The group was formed by South London-born brothers Peter Coyne (vocals) and Chris Coyne (bass) out of the ashes of a short-lived another band the Sid Presley Experience for which Bartle also played guitar in 1985. When the Sid Presley Experience disintegrated acrimoniously having released just two singles, 'Hup 2-3-4' and an abrasive cover of John Lennon's 'Cold Turkey', the Coynes established the five-piece Godfathers, who with their twin guitars, menacing riffs and its members' gangster-style suits, soon developed a fiery live reputation. The Godfathers self-released their well-received debut album 'Hit by Hit', which combined together their first three 12" singles plus B-sides, on their own Corporate Image label in 1986. They then signed to Epic/Sony Records in 1987 and recorded two more critically acclaimed albums, 'Birth, School, Work, Death' (1988) and 'More Songs about Love and Hate' (1989), which, like 'Hit by Hit', combined a raucous rock and roll sound with a punk ethic. As the 1980s came to a close, the Godfathers' fortunes started to wane. The band's regular producer and "sixth Godfather" Vic Maile, who the Coyne brothers had enlisted after hearing his production work on Motorhead's 'Ace of Spades' album, died of cancer in 1989 aged just 45 a few months after completing work on 'More Songs about Love and Hate'. The Coynes also started to struggle to keep regular line-ups. The Godfathers' final album on Epic/Sony, the psychedelic-tinged 'Unreal World', came out in 1991. After that there were two more albums on a Stuttgart-based label Intercord Records, '1993's 'The Godfathers' (which the group recorded as a four-piece) and 1995's 'Afterlife'(for which the Godfathers returned to a five-piece line-up). Unreleased outside Germany, they were little heard even by regular fans, and towards the end of the 1990s the Godfathers petered out. When Pennyblackmusic last spoke to Peter and Chris Coyne in early 2008, they were about to reunite after a nine-year hiatus the original line-up of the Godfathers, which also consisting of Kris Dollimore (guitar), Mike Gibson (guitar) and George Mazur (drums) had performed on the group's first three albums. The reformation proved short-lived, many of the problems that plagued the Godfathers first time around quickly reigniting. Their line-up - now back to a four-piece again - has , however, since stabilised to include Del Bartle, who joined in 2009, and Dave Twigg, who replaced drummer of three years Grant Nicholas in October of last year. The Godfathers released in March to strong reviews their first album in eighteen years, 'Jukebox Fury', on their new label Godfathers Recordings. The band has also begun touring regularly again, undertaking a month-long tour across the UK in support of the Stranglers at the time of the album's release, and has also played gigs in Spain, France, Germany, Belgium, Serbia and Croatia this year. 'Jukebox Fury' is the Godfathers' most diverse album to date. It is opened with psychedelic rocker 'Let Your Hair Hang Down' and closed with beautiful piano-led ballad 'Thai Nights'. Both tracks feature Chris Coyne on main vocals for the first time in the Godfathers' history. Del Bartle also pops up as lead vocalist in the middle of the album on his solo composition 'A Can of Worms', a breezy pop ballad. The furious 'Back into the Future' finds Peter Coyne at his vitriolic best, hurling his rage at capitalist exploitation of the rest of society. The clumping, scornful glam rock of 'Primitive Man' apes alpha-male Neanderthalism, while 'The Outsider' is a sinister-sounding account of alienation. The evocative 'Theme to the End of the World' is a cinematic Ennio Morricone-style number, and the harmonic pop of 'The Man in the Middle' mocks its title character for sitting on the fence. In an extensive interview, which we are running in two parts, both of which we are publishing consecutively, Pennyblackmusic spoke separately to all four members of the Godfathers, who all now live in different parts of the country. Much has been made in the press over the years about the Godfathers in-fighting and the Coyne brothers' notorious rowing, and this was something that was alluded to in the interview. What shone through, however, when talking to all four members, and with the Coynes and Del Bartle thirty years after they started together, was their undiminished passion still for writing and recording music and their total conviction of heart. PB: When the original line-up of the Godfathers got back together, you said that it was going to be a reformation with a limited lifespan which you were proved absolutely right about. At what point did you decide that you wanted to make a full go of it again, and how long did it take you to start thinking about doing a new album? PETER COYNE: Chris and I always wanted to make it a proper reformation. Not just a here today one minute, gone the next kind of thing. There is no point in just coming back for a few concerts. We never wanted to do that really. The original line-up got back together and we did ask them to make a new record with us. But I don't think the spirit was there. Not from them guys anyway. CHRIS COYNE: As soon as everybody had stopped fucking around really. That was when we were able to start concentrating on the new record. It was down to the same arseholes again from the past. They didn't want to do anything. They didn't want to make a record. They would only do certain concerts because it paid better than this one or that one. They weren't going to do this. They weren't going to do that. If you have dropped out of the game for a while, you have got to pay your dues again. PETER COYNE: We were never going to be content going out and doing whatever classics people think that the Godfathers are famous for –'Birth School Work Death', 'I Want Everything', whatever. We wanted to play those as well, but we wanted to make new music that stood alongside those classic Godfathers tracks and that is what we have pretty much done with 'Jukebox Fury'. PB: You also said at the time that you wanted to go out with the same line-up that you started, and in a roundabout way that has also happened because you have enlisted Del back into the group. Many Godfathers fans were surprised when you brought Del back into the band to replace Kris Dollimore and then also Mike Gibson as well because things had ended so acrimoniously in the Sid Presley Experience. How much had you had to do with each other in recent years? PETER COYNE: Not much really. We had lost a lot of contact over the years. It was maybe a couple of years before 2008 and when we got the original line-up back together that we started having more to do with each other again. DEL BARTLE: We first got back in touch about nine or ten years ago when Channel 4 wanted to use the Sid Presley Experience song 'Public Enemy Number One' for a Film Four series that they were doing. That put us back in touch again, but then we lost it again for a few years. I moved house. Phones got lost, numbers changed and what have you. The first time that all three of us met up was at a gig at the 12 Bar Club in London. It was actually a Kris Dollimore solo gig. That must have been about 2007. PETER COYNE: We invited Del to join the Godfathers after I sacked Kris Dollimore because his attitude just sucked completely. Any time you asked Kris to do something it was always "No". I had done that guy so many favours over the years. I had been in quite a few bands with him - the Germans, for example, when the Godfathers were in hiatus -and I had also managed his solo career for a year. When it came to the Godfathers and being involved with them, however, he was just so negative and horrible really. We went over to the States. We were supposed to play twelve concerts there in early 2009, and one of them was going to be a Valentine's Day Massacre at The Metro in Chicago. We set all the dates up. The tickets were on sale, and he said, "I am not doing it." That eventually came down to us playing one concert in America. We disappointed a lot of people in the States by doing that because the hype and the expectation were there for the Godfathers to go back to America and play, and then we didn't deliver. That wasn't my fault or anyone else's in the band apart from Kris Dollimore's. When we got there his attitude again was completely wrong. He was ignoring people that had known us for years, and was just walking past them as if though were nothing. I just got sick of him, and so as soon as I got home and over the jetlag from the States I sent him an email sacking him from the band. I don't know if that was a complete shock to him or not, but I certainly felt a lot better for doing it anyway. It just wasn't honest the way he was making music. We are not musical whores where we just cash and dash and go for the money. There has got to be some kind of artistic merit in what we do. CHRIS COYNE: There is no guarantee with the people that you work with. I wish that there was somebody who could turn up in life who could come with a three year or a five year guarantee or super-warrant that they are not going to fuck up or they don't actually realise what is going to go into being in a band. We have had to deal with that as well. Anyone can sit around their house playing a guitar, but you are not in a band when you are doing that. You are just sitting on your arse around your house, aren't you? There are over a thousand musicians doing that and good luck to them. DEL BARTLE: When Peter and Chris re-launched the five-piece, the original Godfathers, we had already met up and were started tinkering around with sounds together. In fact 'Thai Nights' was recorded around that time. That happened when Chris came over to do some recording with me. We started working together again before we talked about me doing the Godfathers. It didn't come as a total surprise when they invited me to join the Godfathers. PB: Were you involved in making music in the time between the Sid Presley Experience ending and joining the Godfathers, Del? DEL BARTLE: I was in a group called the Unholy Trinity after the Sid Presley Experience broke up. That was me, Kevin Murphy who was the drummer in the Sids and a guy called Jeff Lucas on bass. That lasted about a year, a year and a half. Unfortunately we put an album out that was very rushed and probably wasn't all that it could have been. We did a lot of gigs and attracted quite a lot of interest, but unfortunately the band imploded just like the Sids just as we were offered a great big tour and a spot on 'The Old Grey Whistle Test'. It was the same old story really (Laughs). After that Kevin and I had a band called the Soul Destroyers. We started recording a lot of material, but unfortunately the funds and the interest ran out. This must have been about '89/'90. I got kind of disheartened for a while after that, and I worked on the other side of the fence for quite a time and for Joe Boyd's Hannibal Records, which was eventually taken over by Rough Trade Records and then by Chris Blackwell's Palm Pictures. I did all sorts of things for them really. I helped to promote their stuff and to do mail order. The last few years I was there I put together a quarterly magazine for them. I also helped out with their artists. I used to take people to gigs and things like that as well. I also hung out with Robert Wyatt at his house and helped build his home studio, which was a great experience. I was there for about ten years with them, and my missus still works for them. I now have my own studio, Credible Hulk. I have been building up over the last fifteen years or so. I do work with other people occasionally, but it is not a commercial studio although I am open to offers (Laughs). It is probably quite limited in terms of how much gear there is compared to your top-of-the-range Pro Tools studio, but if you think back to what John Lee Hooker or even the Beatles recorded their first albums on then it is like the Starship Enterprise compared to that. We recorded most of 'Jukebox Fury' there. PB: The Sid Presley Experience were a great lost band. They never lived up to their potential because they split up and their lifespan was so brief. Do you see this line-up of the band as much a continuation of that group as well as of the Godfathers? CHRIS COYNE: Yeah, I suppose so. In a sense that it was unfinished business or whatever… PETER COYNE: No, definitely not. I always see what we are doing as right here, right now as the Godfathers. You could say that we have incorporated the Sid Presley Experience into the Godfathers with Del if you like. It is definitely the Godfathers though. It was a shame that the Sid Presley Experience never got to make a proper album together. It was a real shame because I think we could have made a great record. DEL BARTLE: I see it that way very much. We are not playing with Kevin, but it is essentially the same sound and same approach to playing. I enjoy playing the Godfathers songs obviously. When I first joined the Godfathers, Mike Gibson and George Mazur were still there. I joined in February/March 2009, and I think that it was in September that Gibbo and George left. That line-up was alright, but I think to be honest it was when we went back to being a four-piece and Grant Nicholas came in on drums that the band came to life for me more. PB: When Mike Gibson and George Mazur left was it any more amicable? PETER COYNE: Sort of. They left more by mutual consent. There is no such thing as a nice divorce though, is there? It didn't matter though because It didn't upset any plans whatsoever. You always have to have a plan B or a plan C or a plan D in your head. We always think quite forward ahead. We don't think, "This has happened. Now we have got to react to that." In a way you are sort of expecting things after a while. The other people that were in the so-called original line-up of the Godfathers were very much into it for the money and that was it, but that was definitely not going to be enough to satisfy myself or Chris. We wanted to do something new and something brilliant, something that in ten or fifteen years that people can say, "Those guys were as good at the start as they were great at the end. There was no break there." There is perhaps one studio album that I am not satisfied with which is 'Afterlife', but other than that pretty much every other album I am satisfied with. PB: Whose idea was it to return to having one guitar in the band? DEL BARTLE: It was all of us really. Personally I like doing it myself without another guitarist. The way I play I just find it easier to fill the gaps rather than to tread around what someone else is doing (Laughs), but I am not adverse to playing with two guitars. I just feel that I have a bit more room to do what I do best without another one there. There is actually quite a lot of the album that there is more than one guitar part recorded. CHRIS COYNE: I don't really want to be stuck with whatever we did ten years ago or two years ago or even last year. I want the group to be progressive and to have different instrumentation. This album involved a lot more swapping of instruments around than on any other of our albums. I can play a bit of guitar. I am not going to say that I am like whatever, but I like to have different sounds on the record. I don't really like to be stuck with guitar, bass, all that other bullshit. I will have a go on any other instrument really. I can play a couple of wind instruments. I used to play the sax years ago. To be honest I only started playing the bass because no other fucker wanted to play it. I was lumbered with this shit. PB: Your current drummer Dave Twigg is also the drummer in the tribute band the Sex Pistols Experience. How did you first meet him? PETER COYNE: Dave actually auditioned for the Godfathers or wanted to audition for the Godfathers twenty odd years ago. He always wanted to be in the band, but he had left it just a day too late and we had already picked someone else. DAVE TWIGG: Their then drummer left in 1991 and I was on the phone the next day trying to get on the drummer's seat, but I missed it by one day. They had just played a festival, and they had taken on the drummer of one of the bands that were on this festival with them. I spoke to their then manager, and he said, "If you had rung us yesterday, you could have had the job." Once they had settled on another drummer I presumed that would be them sorted out for ever more really, but as it happened they told me that he only lasted a week. They should have called back really (Laughs). It wasn't meant to be then though I suppose. PETER COYNE: Dave always wanted to be in the Godfathers. Grant who was drumming with us at the time was having a lot of family problems. His mum and dad weren't particularly well, and he had no choice but to leave the group. As soon as he left the group, we got in touch with Dave. DAVE TWIGG: Peter came to a show that the Sex Pistols Experience was doing up in Glasgow, and I think he kept me in mind when the time came when he was looking for a drummer for the Godfathers. He gave me a call, and I still really wanted to do it. PB: For this album you started a new label Godfather Recordings rather than continue with Corporate Image, your old label that released 'Hit by Hit'. Why did you decide to do that? CHRIS COYNE: I wanted a completely fresh start. It was another line-up that had recorded 'Hit by Hit'. That was then. This is now. I wanted a completely clean start. DEL BARTLE: 'Hit by Hit' had come out as a reissue a few years ago at the time the original line-up had got back together, and we thought that it was best to keep it as a separate thing. PETER COYNE: To be honest I wanted to keep Corporate Image as the name because that was the Godfathers' recording label as far as I was concerned, but Chris and Del were reluctant to use that name because of its past history. It wasn't my decision really. It was my idea to call the new label Godfathers Recordings, but it doesn't make any difference at the end of the day. It is just a label. It is what you put your music out on. As long as people recognise that it is coming from the Godfathers and that we are not signed to some indie label or whatever, that is the most important thing. PB: Did you go out and look at another label at all or did you decide from the outset to self-release 'Jukebox Fury'? PETER COYNE: We couldn't be bothered going around with our caps in our hands saying, "Oh, will you please put this record out?" We don't need their support financially or inspirationally. We have been through that mill before. We were signed for year to Sony/Epic Records, and it was a great experience. Don't get me wrong! Even then, however, when we were on Epic or Sony, nobody could tell us what to do. We have got our own vision about how to play rock and roll. We know how to realise it. We know how to perform it live, so it is natural that we have our own record label, especially in this day and age. CHRIS COYNE: There are very few record labels these days, and with those that they are it is not the same thing as it was. The whole market these days is aimed at pre-pubescent kids. Rather than aim for teenagers and adults, they are now focusing the market at eleven year olds. When you have got a market that is geared up that way, you are far better going it on your own as we have done. PB: Peter is based now in Prestwick, Chris is in London, Del is in Aylesbury and Dave is in Bridlington. How has that affected the dynamics of the group with regards to rehearsing and songwriting? CHRIS COYNE: I am not trying to be London-centric about this, but this is where the work is and all the studios are. It works out though. It is not too far to travel to Del's or Peter's or anybody's really. PETER COYNE: You have just got to concentrate your time and what you are doing. The only drawback really is travelling to rehearsals. That is a problem, but problems get solved, don't they? It doesn't really affect things. I can write words and lyrics and tunes from up here. Everybody can come up with ideas from where they are. DEL BARTLE: It doesn't make it easy but we get around it. We get together when we can. There is no formula to the way we write. Some of the ideas for songs are ideas that I have had or Chris or has had, and Peter has come up with a lot of stuff as well. We usually get there after about ten arguments and fifteen nervous breakdowns (Laughs). DAVE TWIGG: The Sex Pistols guys live all four corners of the UK as well, so with the Godfathers it didn't bother me in the slightest because I have been used to dealing with that for the last ten years. In some respects that works because you are never too far away from someone's house if you are touring around and it opens up different airports that you are able to fly out of. It is not really an issue other than a bit of petrol money or a bit of train or bus fare to get from A and B. You just make a bit more of your time together. I think it is normally better if you live within the same catchment area as each other and can go out for a beer or meet up around at each other's houses, but it is not the way is with us.
Band Links:-
http://www.godfathers.uk.com/
https://www.facebook.com/TheGodfathersFamily
Have a Listen:-
Picture Gallery:-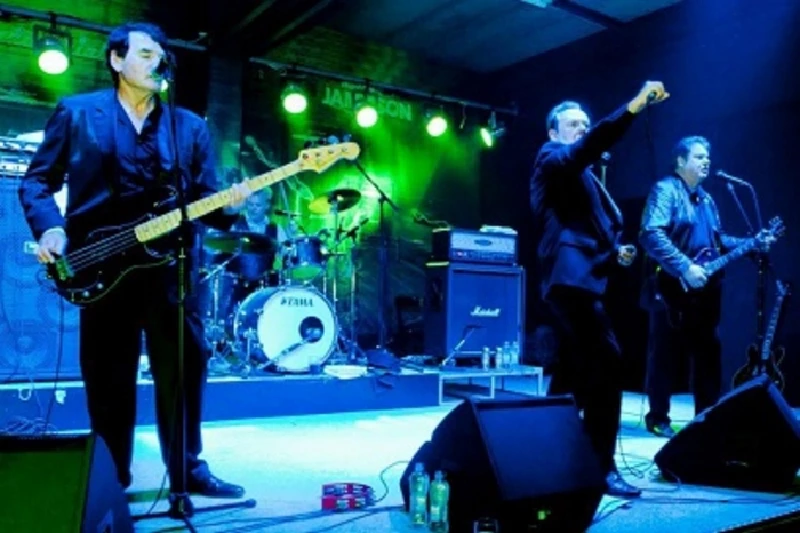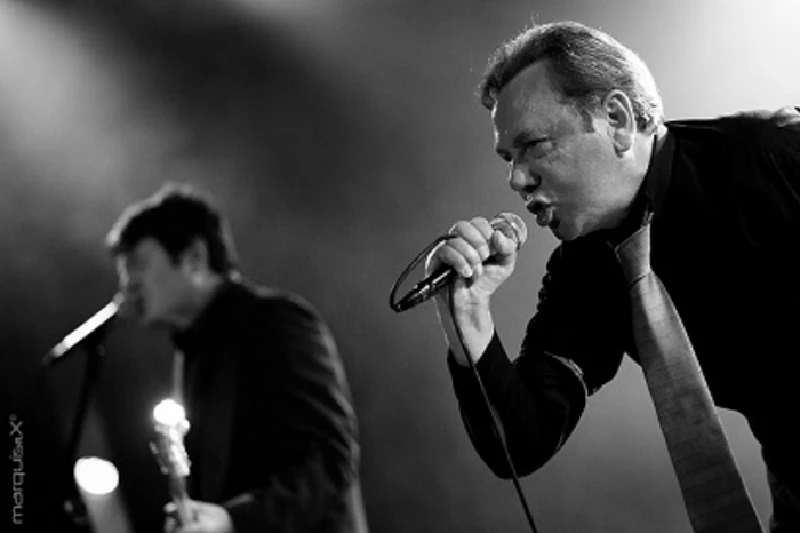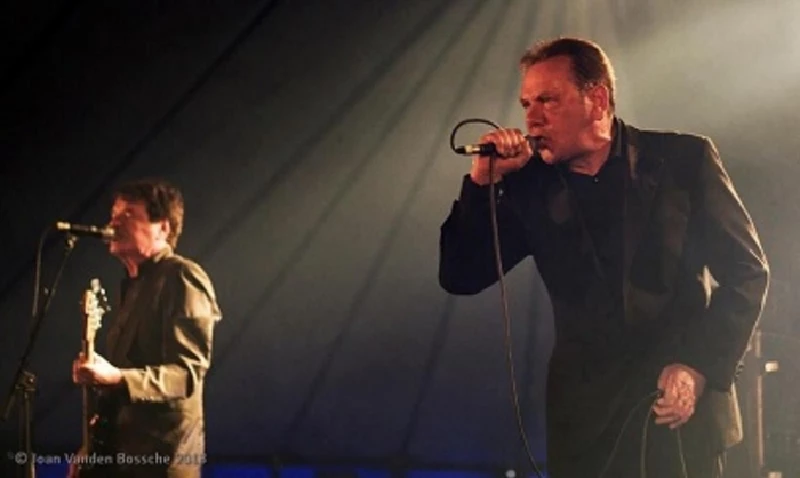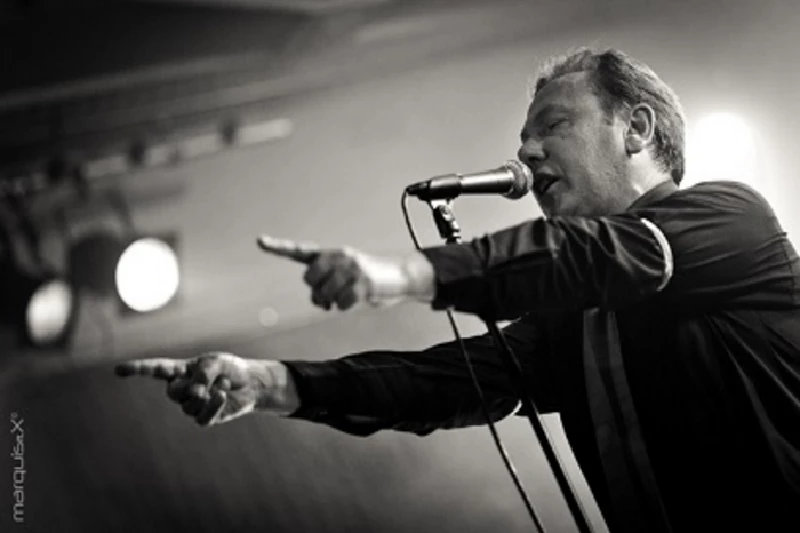 Visitor Comments:-
635

Posted By: Greg Young, Pataskala, Ohio USA on 20 Jul 2013
I really love that band. And hope nothing but the best to them all. They sound like a band with a plan for the future.
---
profiles
---
Godfathers (2011)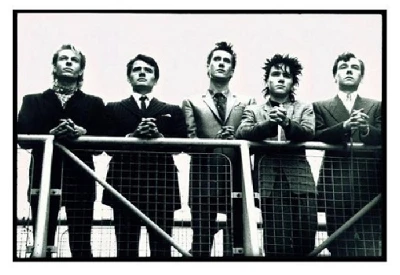 Andrew Carver reflects upon South London punk/rock 'n' roll band the Godfathers first two major label releases, 1988's 'Birth, School, Work, Death' and 1989's 'More Songs about Love and Hate', which have both recently been reissued
favourite album
---
The Godfathers (2013)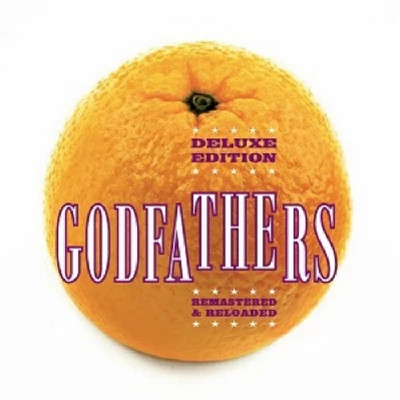 John Clarkson examines South London-formed alternative rock band the Godfathers' eponymous and rarely heard 1993 album, which is about to be re-released for its twentieth anniversary in a double CD edition
Pennyblackmusic Regular Contributors
---