---
published: 16 / 4 / 2012
---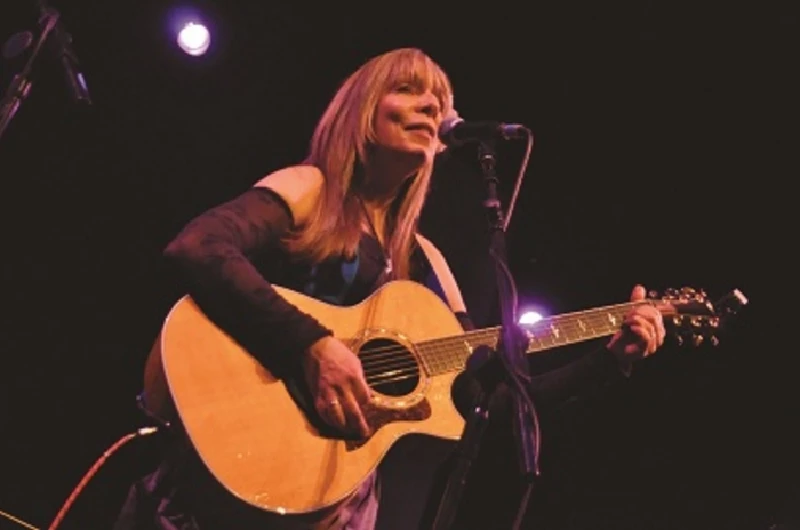 intro
Nick Dent-Robinson watched singer-songwriter Charlie Dore perform at a gig at Newbury in Berkshire, and talks to her about long and award-winning musical and acting career
Charlie Dore appeared at the Arlington Arts Centre, Newbury on Saturday 31st March. It was a stunning performance – confirming that, as so many in the music business had told me, Charlie Dore is an artist not to be missed. Although she is most remembered by many for her huge 1979 international hit, 'Pilot of the Airwaves', Charlie deserves recognition for far more than that. She is a talented singer-songwriter whose award-winning songs have been recorded by many international artists including Sheena Easton, Celine Dion, Tina Turner, Paul Carrack, UB40, Jimmy Nail, Joe Brown and even George Harrison. She is an accomplished, repertory-trained actress with many stage, radio and TV credits who played a leading role in Richard Eyre's award-winning 1983 film, 'The Ploughman's Lunch'. And Charlie has worked in comedy – including with Eric Idle on BBC radio and with Robin Williams and then emerging comedians like Jo Brand, Mark Lamarr and Harry Hill at the Soho comedy venue, the Hurricane Club which Charlie co-founded. But Charlie's first love has always been music. She has recorded with some of the biggest names in Nashville and has collected a cluster of music awards, continuing to write and to record and tour with her band, The Hula Valley Orchestra. With these credentials, I had expected Charlie's performance at Newbury to be good. But it was one of those gigs that really did surpass all expectations. Relaxing in her studio on a wooded hillside near Henley-on-Thames, Charlie Dore talked to me about some of her career highlights. "Even as a young child, I always wanted to perform," Charlie explained. "I went to drama school, and then worked in repertory in Newcastle before joining Thames Television's award-winning 'Rainbow' children's show. Plus I did some fringe theatre. By that time, I was also playing music with my old drama-school friend Julian Litman and singing at various London pubs. Suddenly we were approached by Island Records – and everything changed." Island Records whisked off Charlie and Julian to Nashville to record a first album. They worked with a host of Nashville's top names. "We just couldn't believe our luck. Soon we had a huge international hit with 'Pilot of the Airwaves'. We toured the USA, Japan, Korea, Australia....it all seemed a bit of a blur." Next Charlie had a major role in 'The Ploughman's Lunch' with Jonathan Pryce and Tim Curry. "It was fun but daunting as I had never done a big movie before, just theatre and TV. It was a big learning curve but I enjoyed it. And the film won the Evening Standard Film of the Year award. "Then, after co-founding the Hurricane Club, I did comedy on the radio with Eric Idle. Meanwhile I was writing film music and more songs, often with Julian." "Collaborating on song-writing is always fascinating. I have written with some great people – like Terry Britten who has written for so many big names. I've also written with Sam Brown who lives near Henley too. Sam's brilliant; a very talented singer and musician, composer and producer, but always fun to work with. She's never daunted, fearless in fact. Sam can write in any genre, always seeing a way to make a project work. She's one of the kindest people I know too." Charlie's latest album, 'Cheapskate Lullabyes', has received rapturous reviews. The songs feel personal and are beautifully crafted and sensitively arranged. They capture the tragedy, irony, drama, beauty and joy of life with wry humour and some very sharp observation. And, at the performance at Newbury, these songs and some more traditional numbers were all perfectly sung by Charlie with her 'dream of a voice' (as the Telegraph has described it) highlighting the elegance, candour and poignancy of the lyrics very eloquently. Charlie also performed 'Pilot of the Airwaves' to rapturous applause. The virtuosity of multi-instrumentalist Julian Litman – playing keyboards, mandolin, guitar and harmonica was impressive, and I enjoyed the novelty of hearing the 5 string upright bass that also accompanied Charlie throughout. As Charlie told me, she enjoys performing live - and it shows. "Sometimes at a gig you suddenly sense you are really connecting with the audience – that's a great feeling, incomparable, really." Charlie's latest album 'Cheapskate Lullabyes' is available from good music outlets or from her website, www.charliedore.com where Charlie's current tour schedule can also be seen. The photographs that accompany this article were taken in order by Jule Broadfoot, Tom Climpson and Allan Wilkinson.
Band Links:-
http://www.charliedore.com/
https://www.facebook.com/CharlieDoreMusic
https://twitter.com/CharlieDore
Have a Listen:-
Picture Gallery:-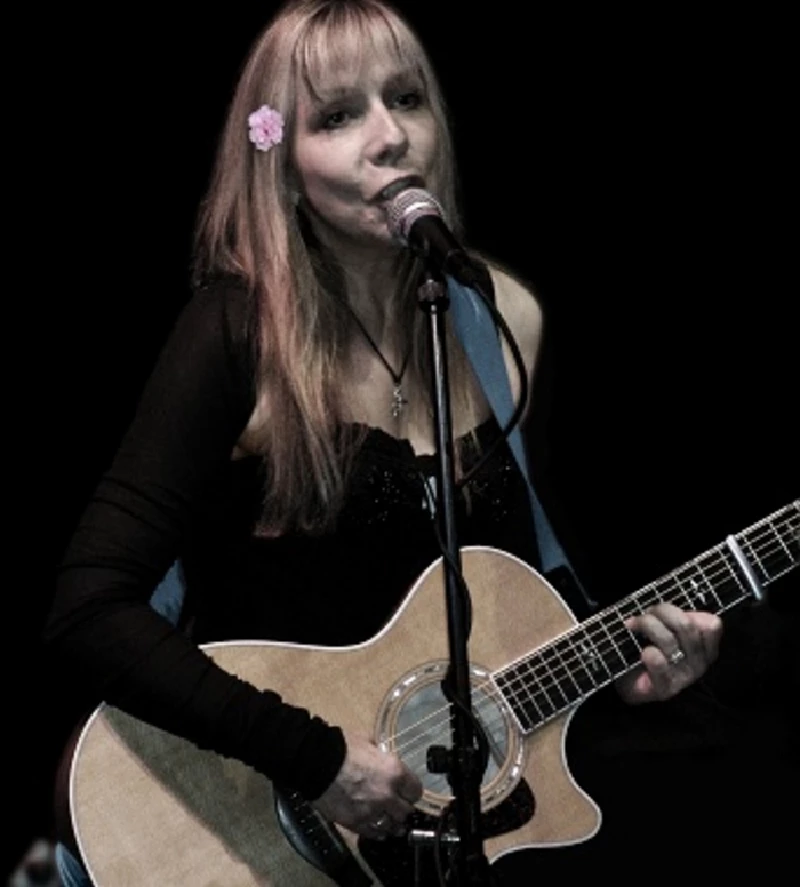 interviews
---
Interview (2016)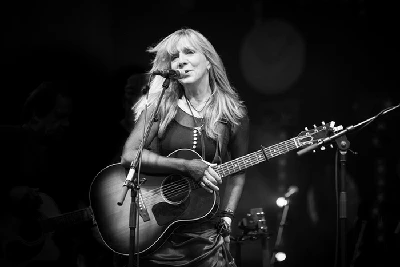 Nick Dent-Robinson speaks to critically acclaimed singer and actress Charlie Dore about her new album, 'Milk Roulette'
profiles
---
Profile (2019)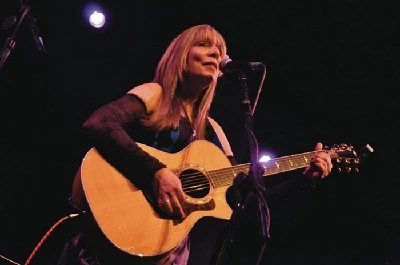 Nick Dent-Robinson profiles the career of singer-songwriter and actress Charlie Dore, who is currently playing a small venue tour of the United Kingdom.
Pennyblackmusic Regular Contributors
---