---
published: 1 / 12 / 2009
---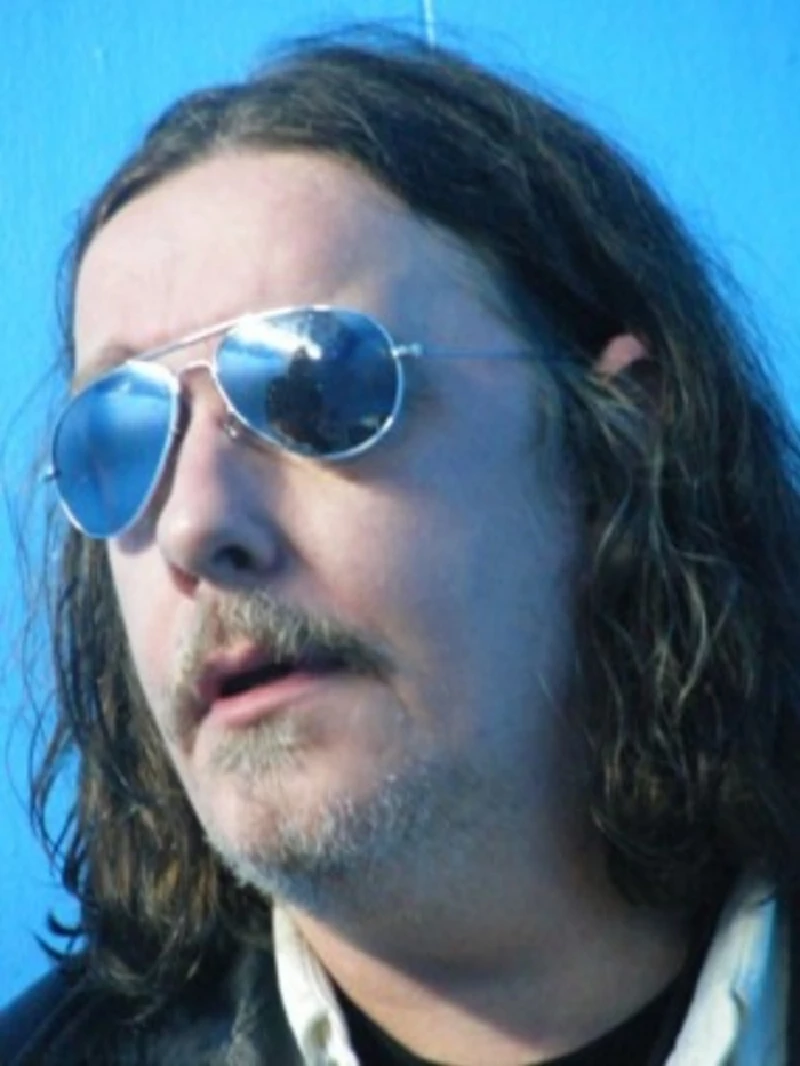 intro
At a gig at Rock City in Nottingham, Peter Allison speaks to D Wayne Love, the voclaist with the Alabama 3, about the political ideals and opinions of his band
It is half an hour until the Alabama 3 go on stage, and the atmosphere is electric. Staff at Nottingham Rock City hurry through Byzantine corridors of their nightclub, calling out "thirty minutes until stage" at seemingly random intervals. For most bands, this would be a nervous time as they prepare for the gig. But for the Alabama 3 it is business as usual, as one of their members has seemingly gone missing, and the remaining seven members are scattered throughout the nightclub (yes, there are eight members, none of whom are from Alabama!). The Alabama 3 are one of those rare bands that on paper should fail, but in reality work; and they work superbly well. With the eight members (including two vocalists, and a backing vocalist) all having strong personalities, a more conventional band might be expected to collapse from in-fighting and personalty clashes. Yet the Alabama 3 have endured, and continue to be one of the single most innovative and original bands in existence today. I suspect much of this is because they are true musical pioneers, being the foremost (and possibly only) Acid-Punk-Country music band. The amalgamation of Acid, Punk, and Country music is a bizarre, and some might argue incomprehensible, amalgamation. Yet somehow the Alabama 3 have brought these differing genres together into a single cohesive sound that they use to carry their message, and their message is undeniably political. Never biased towards a particular political leaning, they are more concerned with social injustice and corruption of the system. Their name itself implies connotations with the Birmingham Six and the Guildford Four, the former having been directly referenced in 'All the Thrills Have Gone'. The Alabama 3 was the genesis of Rob Spragg (AKA The Very Reverend Dr. D. Wayne Love) and Jake Black (AKA Larry Love) at a house party in Brixton; who met through their love of Acid music, house parties, and Hank Williams. Since that fateful night, they brought together a diverse group of talented individuals who share their vision to form the creative dynamic that is the Alabama 3. I suspect, having seen them play live multiple times, that one of the reasons they work so well together is that each member brings something ultimately unique to the band. Larry Love is the undeniable showman of the group, with a great stage presence and rhythmic quality in his singing. D. Wayne Love, whilst also a lead vocalist, has his strengths in biting monologues that he can he roll out without thinking, or some cases breathing. Meanwhile, Rock Freebase is a stunning guitarist, who combines stunning panache with laid back cowboy cool. The Spirit of Love's dexterous keyboard skill is fantastically complex, whilst making it seem so simple. Pennyblackmusic met D. Wayne Love shortly before he went on stage with the Alabama 3 (when the staff had located the missing band member – they never divulged who it was). Despite a haggard appearance from the previous night's drinking session, he still maintains an imposing appearance, more than anything from his tall frame. Being midway through their current tour, my first question was how the 'Revolver Soul' tour was going so far. DW: That is not exactly true. The 'Revolver Soul' tour has been put back until April, as the album we have made of that name has been held up through trouble with the distribution. This is just another tour, but we do have a tour only album for it. PB: 'The 12 Step Plan'? DWL: Sort of, but not in the sense of the D. Wayne's 'The 12 Step Plan'. This is 'The 12 Step Plan' in the sense of a bent police man, who calls himself PC LSD 25, and is one of those guys who are always in the evidence room and all that bull. He has a megaphone, and annoys people shouting, "Get off the pavement" and so on and so forth. The tracks on 'The 12 Step Plan' are ones we liked but could not fit on to the 'Revolver Soul' album. PB: This tour concludes, as I understand, with a MOJO (Miscarriage Of Justice Organisation) after-show party. What do you have planned for this event? DWL: That isn't exactly part of the tour, as it takes place after our Glasgow gig, and was something we pulled together with Pussy Power, who are my old DJ crew from Glasgow, so me and Terry from that outfit will be playing a House-Techno set at the end of the night just of Terry's tunes. So that should be quite good, as we are hoping to get a lot people in there, and keep drumming up some money for MOJO, because they are making headway now. MOJO are almost a lot like the ombudsman for Scotland, as Scottish Law does not have ombudsman. They are representing a lot of cases and having a lot of success, so we are all quite proud of MOJO and being able to support them. Being a rock and roll group is very time consuming, so we can only be active in politics by drumming up money for people who are involved in politics, as politics is just as full-time as rock and roll. PB: Listening to your music, I've noticed the Alabama 3 are less of a political band, but one that is more socially conscious. Is this an accurate assessment? DWL: We are now more interested in politics, especially now when it practically doesn't exist. Which suits us fine, as the last people sucked at parliamentarianism, and we hope they start taking it in. PB: Is it true that you are also part of the Zero DB Protest? DWL: We only just started getting involved in that, but I think that's a matter for the mental health issue in the political arena. Although it is not so much a political arena now with the curtailment of our rights to public assembly, and so on and so forth. When the Justice Bill was passed, Acid parties were scape-goated for that, but it was purely to restrict the public's lawful right to assembly. I think we are, as a society, gradually becoming legislation happy, especially since 9/11. That was a pure fabrication. Tell people to go to ae911truth.org (Architects and Engineers for 9-11 Truth-Ed), where you'll see a four hour interview with a man from the American Institute of Architects called Richard Gage and where there is an incredible volume of quite compelling evidence for the Twin Towers and the Dutch Bank being destroyed in controlled explosions. This isn't some daft long-haired type, smoking on a reefer; this is a man from the American Institute of Architects putting his fucking life on the line to say these things. Neither is this some piffy sound bite. It is a four hour long film, where he brings in structural engineers, experts in explosives, and experts in Tower construction. Also take the time to watch the Zeitgeist Addendum film, part of the Zeitgeist movement, which you can watch free at www.zeitgeistmovie.com, which is about the threats from monitoring. That is the route the Feds are taking us down. Especially now when we've just been through this 1929 type crash, where 90% of the money is now digital. I just hope we learn from the past and the people don't start blame-casting minorities and so on. As soon as people realize that they can run their own fucking life, the better. When someone like Jonathan Bowden (former Cultural Officer for the BNP, and now leader of New Right-Ed), who has nothing to offer people except a reactionary attitude towards politics, with his focus on fear and enemy inducing philosophy, they are making out people are the enemy. People aren't the fucking enemy. Black people aren't my enemy, Chinese people aren't my enemy. Your boss is your enemy if there is an enemy, if there is a them and us. We are heading towards interesting times. PB: D. Wayne, thank you. Unfortunately, due to the lack of time, our conversation was cut short as the Alabama 3's time on stage was fast approaching. But despite my brief time with D. Wayne Love, I could not help but be with the impression that he was a man of strong principals. The photographs that accompany this article were taken by Alan Taylor-Shearer.
Band Links:-
http://www.alabama3.co.uk/
https://www.facebook.com/thealabama3
https://twitter.com/TheAlabama3
https://www.youtube.com/user/Alabama3akaA3
https://plus.google.com/114105243203762208008
Picture Gallery:-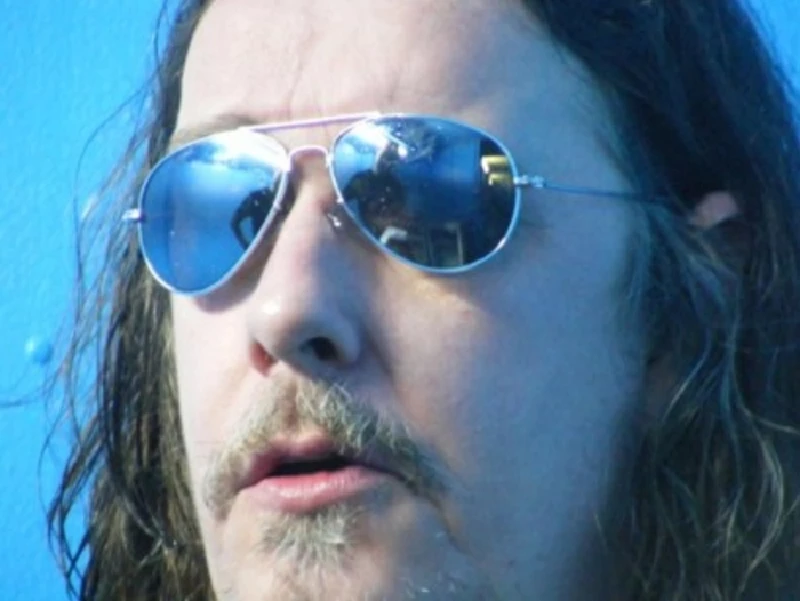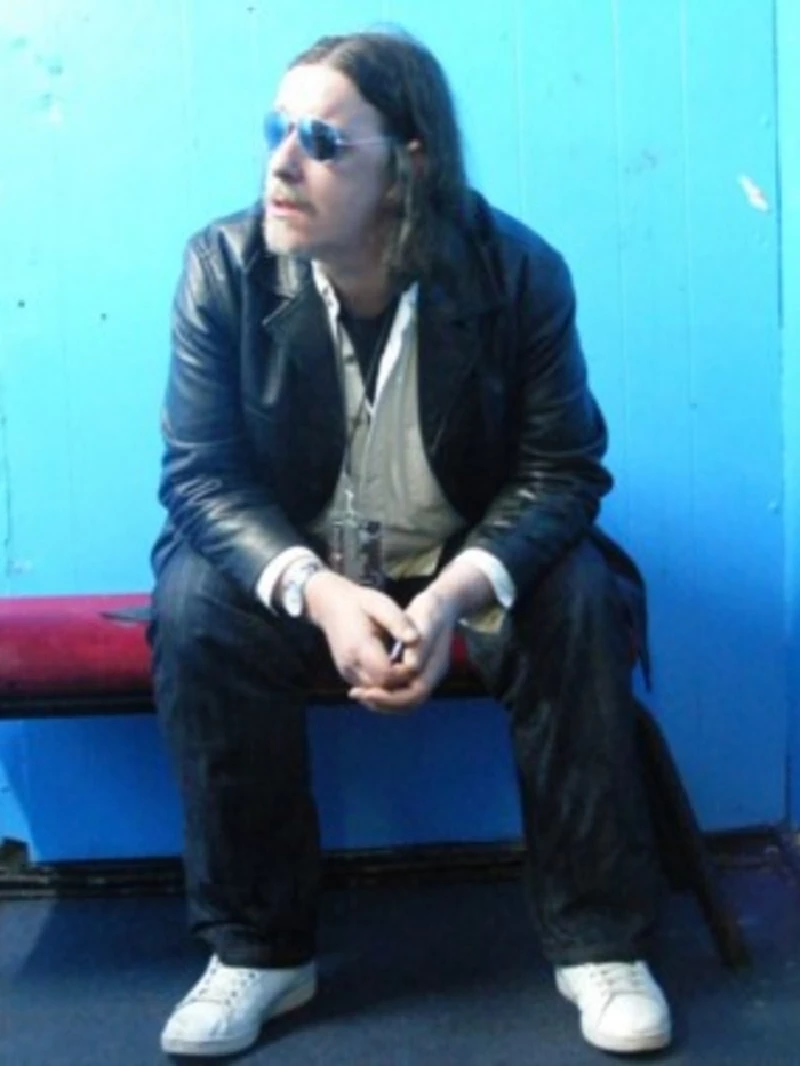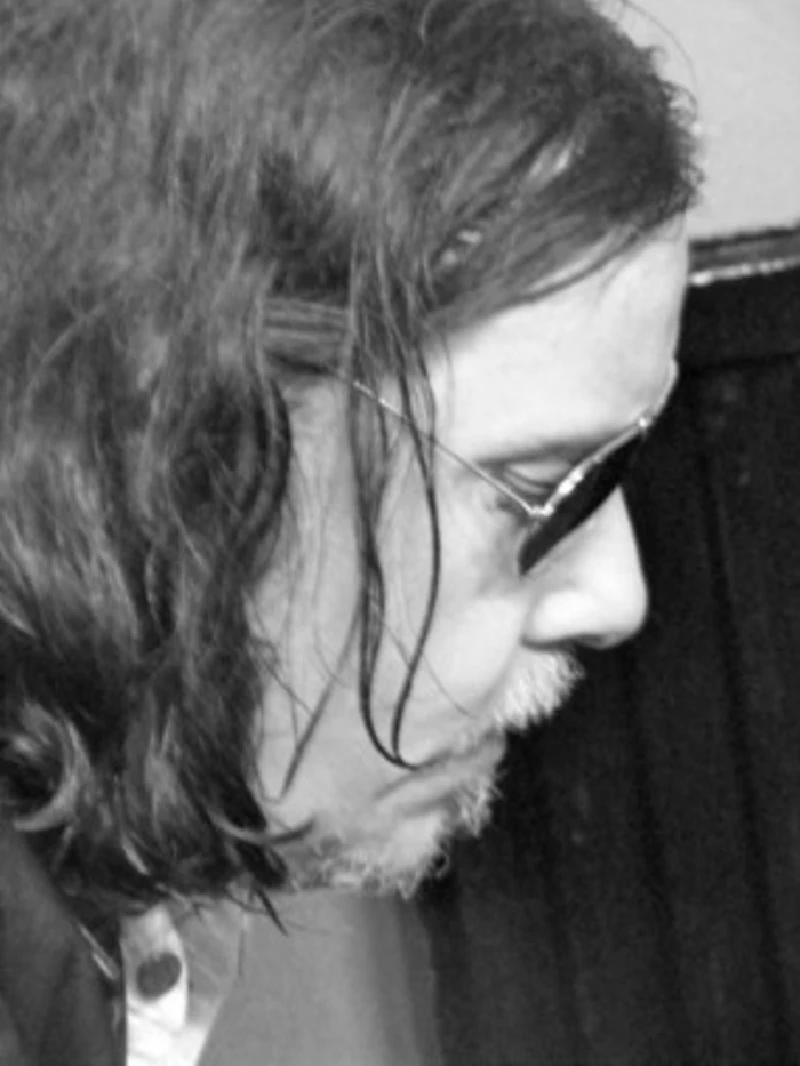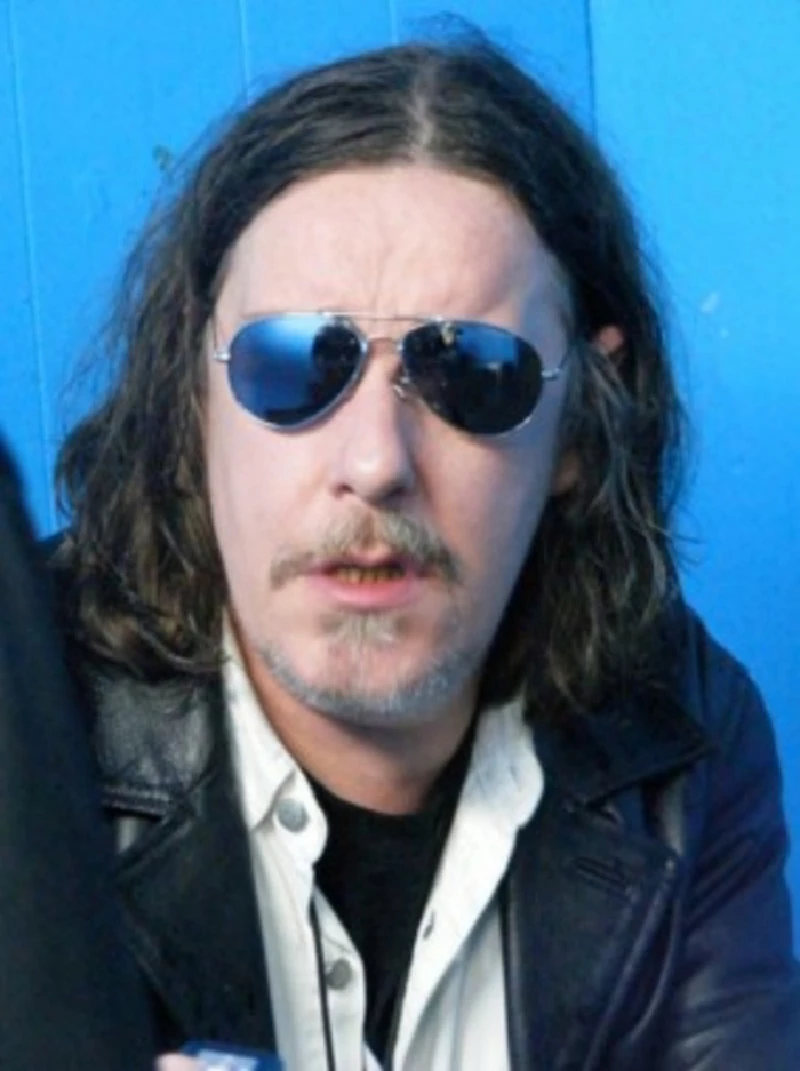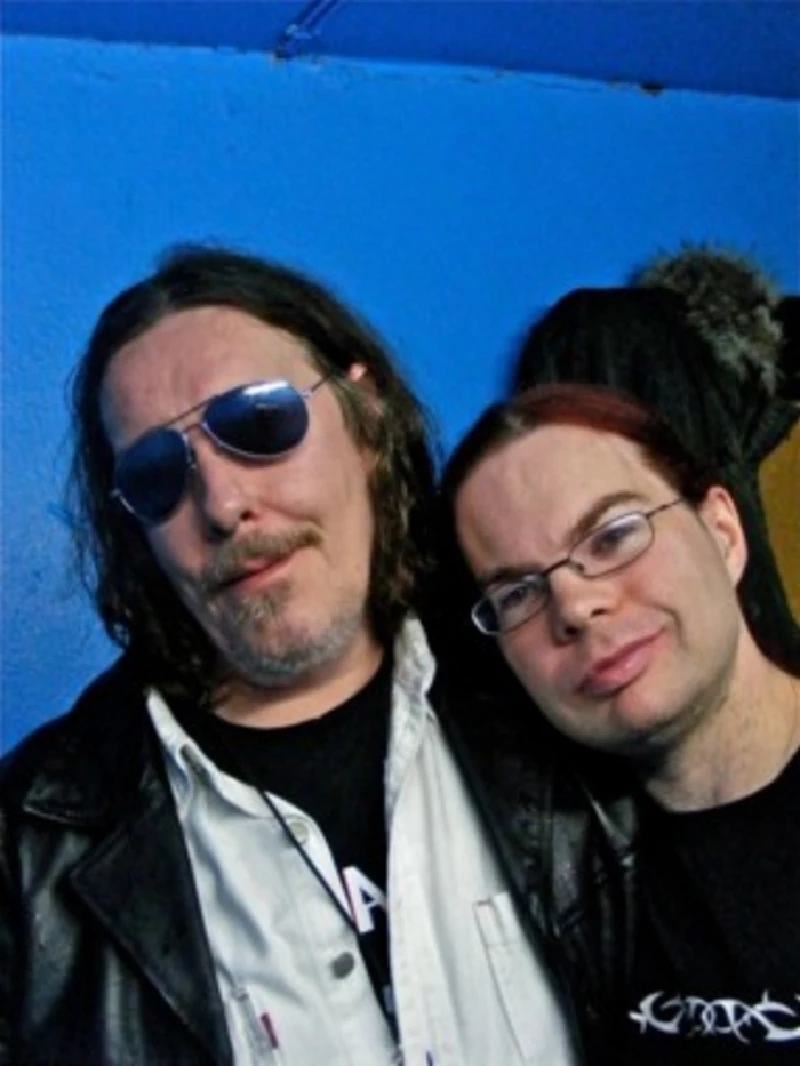 interviews
---
Interview (2012)
Peter Allison talks to Larry Love from Alabama 3 about his band's hip hop and sample-infused latest album, 'Shoplifting 4 Jesus', and which finds them reflecting angrily on the global economy, digital piracy and the London riots.
Interview (2007)
Interview (2005)
live reviews
---
Academy, Manchester, 29/11/2014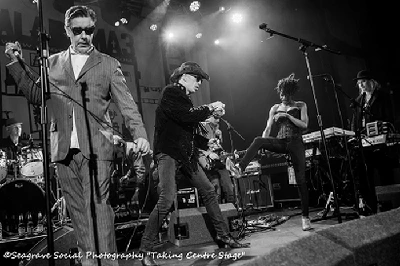 At the Academy in Manchester Billy Seagrave watches Alabama 3 play an exuberant yet thought-provoking set
Rock City, Nottingham, 12/11//2009
Academy, Manchester, 26/4/2008
Rescue Rooms, Nottingham, 8/10/2007
Brook, Southampton, 29/5/2005
Pennyblackmusic Regular Contributors
---