---
published: 21 / 9 / 2007
---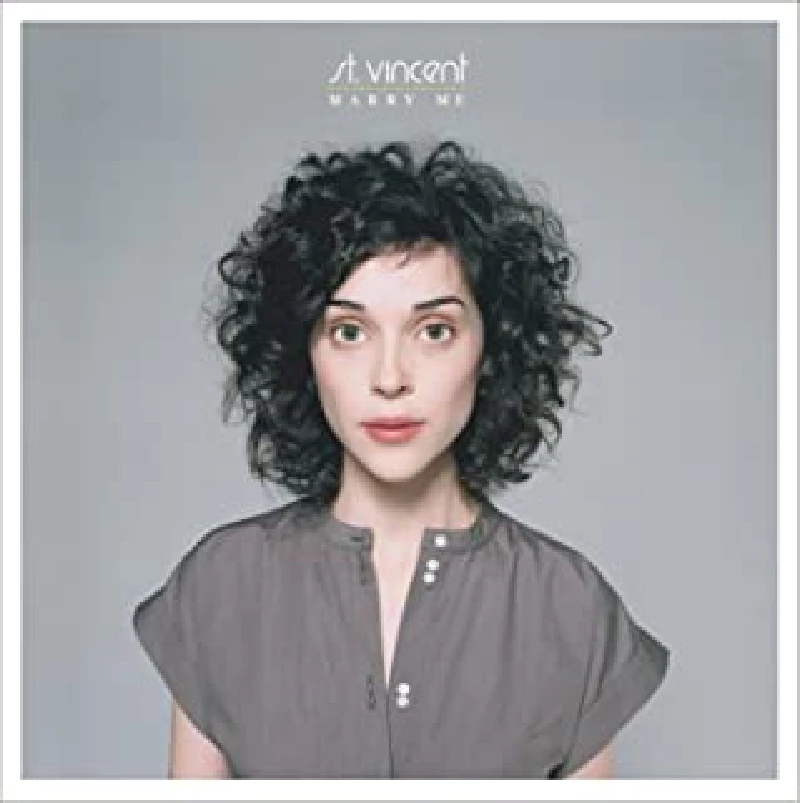 intro
Heavenly-sounding debut album from the impossible-to-categorise St Vincent, the project of 24 year old Tulsa-based singer-songwriter and musician Annie Clark
Once in a while an album comes along which simply blows you away. The picture of a pretty yet fragile girl on the cover of this debut is misleading; the girl in question is one Annie Clark and the opening lines of the first song, 'Now, Now' belie the delicate looks of Miss Clark. Over what sounds like a xylophone Clark sings "I'm not your mother's favourite dog, I'm not the carpet you walk on" in a voice which sounds like a beautiful mix of Kate Bush and Tori Amos. The song immediately hits home. It's at once oddly familiar but strikingly new at the same time. With the kiddies chorus of "You don't mean that say you're sorry" recalling The Skids 'Circus Games' the song sounds like it is made up of at least two or three different songs put into a blender to make one outstanding tune. A lot like the rest of the album in fact. Given that Clark has spent time adding her guitar skills to The Polyphonic Spree it's no surprise that her songs, much like the songs of that band, are full of heavenly melodies which twist and turn and always throw up something new. But whereas The Polyphonic Spree and their ilk can, at times, be heavy going, Clark is never hard work. This must be one of the most instantly likeable albums this year. At just 24 years old Tulsa born Clark plays most of the instruments on the album with the exception of the strings, drums and some piano which is handled by Mike Garson (David Bowie's choice of pianist for some time). Clark also has a hand in producing, mixing and engineering the songs. For a debut album this girl shows that here is a major talent in the making. Going back to that opening shot of 'Now, Now' (and you will be smitten by it and you will return to it again and again) even with that sweet children's choir taking some of the edge off Clark's biting lyrics is not enough for this talented musician; the end of the song turns into a melee of distorted guitars which, although on first listen is jarring, takes very little time to make perfect sense. Darkness and light, sweet and sour, good and evil; all these contradictions run through Clark's songs to brilliant effect. If 'Now, Now' had been the best song on this collection of eleven songs it would have been well worth the price of the CD, the fact that the other ten songs are just as good makes this album an essential purchase for anyone with a love of cinematic pop music with that added strangeness that the Polyphonic Spree, Mercury Rev and Flaming Lips deliver. The difference here, of course, is that Clark is making most of this music herself without relying on masses of outside help. 'Jesus Saves, I Spend', follows that excellent first song, just vocals and drum rolls to start before more instruments are gradually introduced to flesh out the sound and this song is another where the melody registers from the first few seconds. There is so much going on in these songs but the overall feel is not cluttered, in a lot of cases the sound is really quite minimal. Clark can make a few guitar lines and background vocals sound like an orchestra. If there is any other artist making music along these lines I've yet to hear them. Unique is an overused word when describing a new artist but Clark really is making a unique sound. The title track, 'Marry Me' is another song where Clark shows her skill at combining two or three elements and sounds and mixing them into one. While this is nothing new Clark manages to do it without the song ever sounding disjointed. Natasha Bedingfield take note! It's impossible to categorise this music, there are elements of so many genres mixed into this glorious sound. Not many albums mix pure pop with country undertones adding a touch of the blues without ever being too far away from the feeling you are listening to cabaret performer in a nightclub far, far away from where you actually are. To employ another overused phrase; every time you listen to these eleven songs you will find something new. Only this time it is true. These songs are accessible but never, even after repeated playing, boring. This is truly an album that you will return to again and again and always find something you didn't hear before. An outstanding debut and one that will be played for a long time to come.
Track Listing:-
1
Now, Now
2
Jesus Saves, I Spend
3
Your Lips Are Red
4
Marry Me
5
Paris Is Burning
6
All My Stars Aligned
7
The Apocalypse Song
8
We Put a Pearl in the Ground
9
Landmines
10
Human Racing
11
What Me Worry
Band Links:-
https://ukstore.ilovestvincent.com/
https://www.facebook.com/St.Vincent
https://twitter.com/st_vincent
Have a Listen:-
live reviews
---
Bush Hall, London, 30/11/2007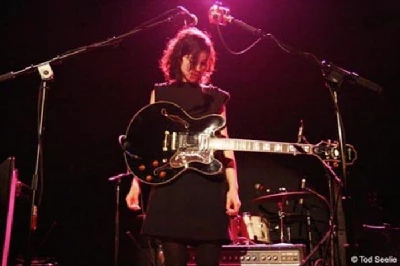 St Vincent, the moniker for American musician Annie Clark, has won much acclaim for her debut album, 'Marry Me'. Chris O' Toole finds St Vincent's set rewarding, but over complicated and too unpredictable at the Bush Hall in London
photography
---
Photoscapes (2022)
Andrew Twambley takes photographs of American musician St Vincent at the Academy in Manchester.
reviews
---
Daddy's Home (2021)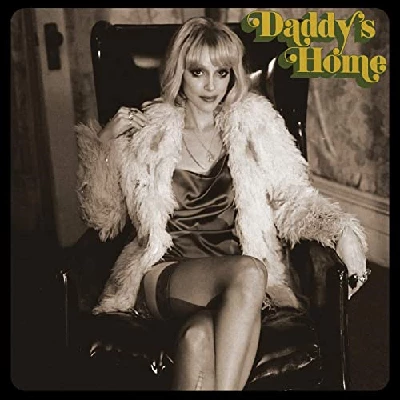 Thoughtful 70's retro pop on first album in four years from St. Vincent, the project of Texas-raised singer-songwriter Annie Clark
Actor (2009)
Pennyblackmusic Regular Contributors
---