---
published: 7 / 6 / 2009
---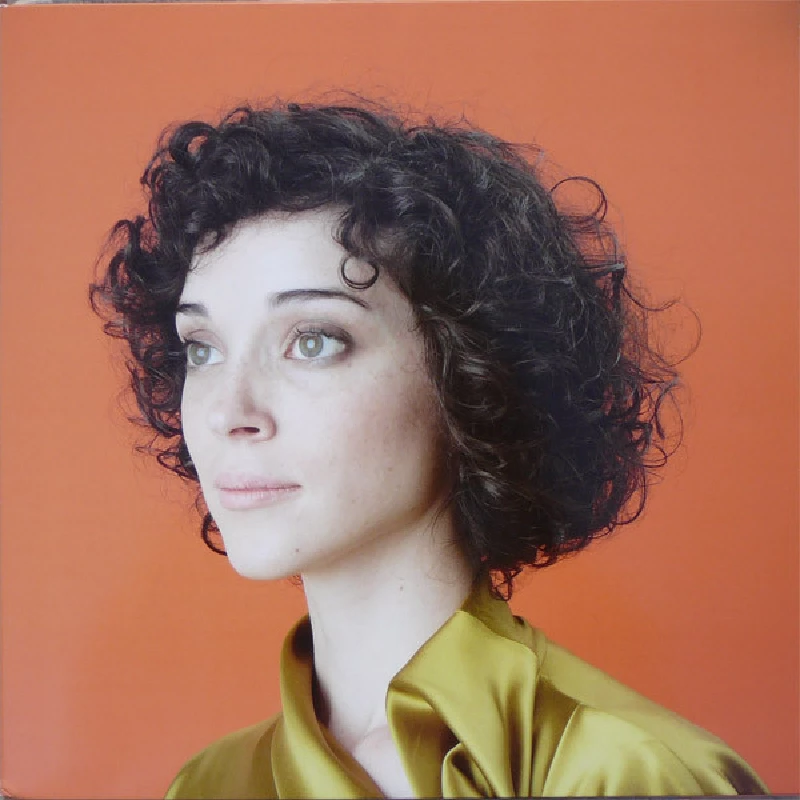 Label: 4AD
Format: CD
intro
Fearlessly adventurous, but yet conventionally enjoyable second album from St Vincent, the moniker for American singer-songwriter Annie Clark
St Vincent is the musical identity of Annie Clark, once one of the many members of the Polyphonic Spree, and also formerly of Sufjan Steven's band. This is her second album as a soloist, following an acclaimed debut two years ago, and sees her enlisting a string section and borrowing a pair of hands from the band Midlake. 'Actor' is immediately melodic, but also quirky, surprising and subtle. I mean, of course, that it is brilliant. If, perhaps, you enjoyed Feist's magical The Reminder album a couple of years ago, then this will be right up your street as well. Actually, I have to confess that it took me a little while to get used to it. There are lots of synthesisers, and to lazy ears, it all sounds rather similar. I played it on the way to work a couple of times, and it rather washed over me. And then, suddenly, it clicked, and I realised I had found someone whose records I will be collecting for years to come. As well as the obvious touch points for all well-meaning folkie-indie types, her pretty songs are embellished by some less expected notes of reference - such as Disney soundtracks and pre-WW2 French jazz. And, this all sounds like the natural meandering of an enquiring mind, never an attempt to show off. The further away she moves from the sort of music I would normally listen to, the better she seems to get. The focus is always the songs. Her voice is light and skimpy, but this quality is counterbalanced by songs that verge on the twisted (look at the song titles, especially the creepy 'Laughing with a Mouth of Blood'). On 'Marrow', lilting choirs give way to thumping trance beats and synths, but it genuinely doesn't sound like an attempt to do anything other than fit music to a tune. 'Actor' constitutes a rare treat. It is both fearlessly adventurous, and conventionally enjoyable. Hours and hours of pleasant listening awaits.
Track Listing:-
1
The Strangers
2
Save Me From What I Want
3
The Neighbors
4
Actor Out Of Work
5
Black Rainbow
6
The Sequel
7
Laughing With A Mouth Of Blood
8
Marrow
9
The Bed
10
The Party
11
Just The Same But Brand New
Band Links:-
https://ukstore.ilovestvincent.com/
https://www.facebook.com/St.Vincent
https://twitter.com/st_vincent
Label Links:-
http://www.4ad.com/
https://www.facebook.com/fourad/
https://twitter.com/4AD_Official
https://plus.google.com/explore/4AD
Have a Listen:-
live reviews
---
Bush Hall, London, 30/11/2007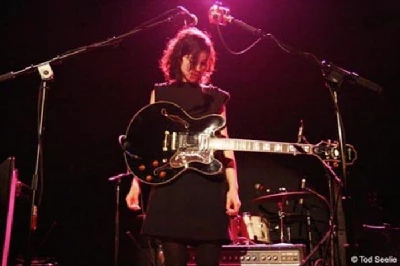 St Vincent, the moniker for American musician Annie Clark, has won much acclaim for her debut album, 'Marry Me'. Chris O' Toole finds St Vincent's set rewarding, but over complicated and too unpredictable at the Bush Hall in London
photography
---
Photoscapes (2022)
Andrew Twambley takes photographs of American musician St Vincent at the Academy in Manchester.
reviews
---
Daddy's Home (2021)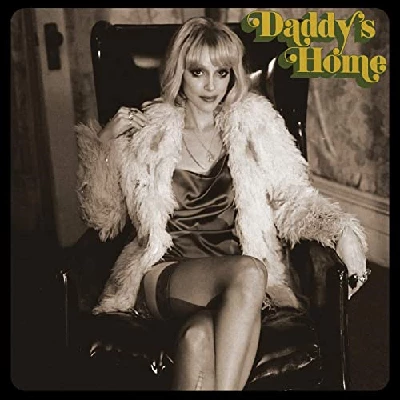 Thoughtful 70's retro pop on first album in four years from St. Vincent, the project of Texas-raised singer-songwriter Annie Clark
Marry Me (2007)
Pennyblackmusic Regular Contributors
---