---
published: 8 / 9 / 2022
---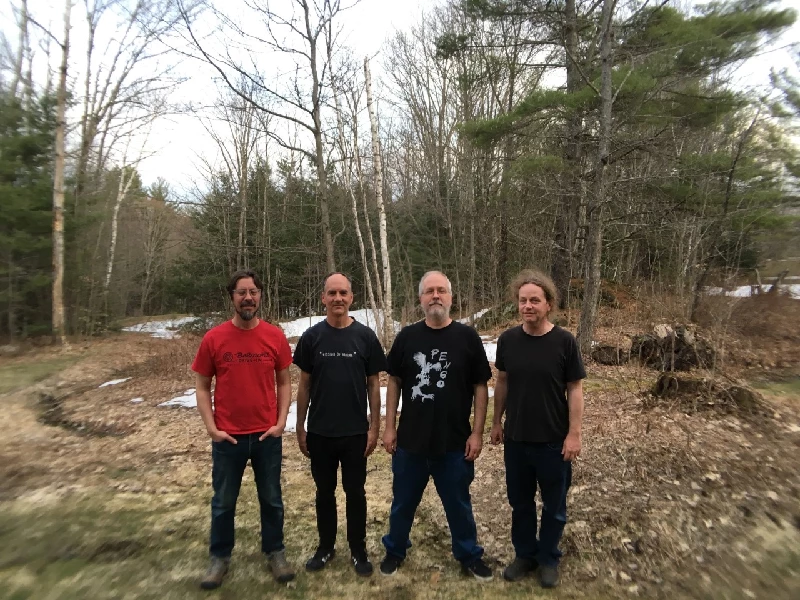 Valley of Weights is a heavyweight American post-punk/alternative rock group, involving Boston-based producer/engineer Pete Weiss (guitar/vocals), who is also the leader of durable surf/instrumental project The Weisstronauts, and Mike Griffin (guitar/vocals), who is the former frontman in New York noise rock/hardcore trio The Wobblies. Also in Valley of Weights are Russ Alderson (bass, keyboards and vocals), who was also in The Wobblies, and Dave Bower (drums, percussion). Valley of Weights have just released in a joint collaboration between Weiss's Sool Recordings and Griffin's Skull Records their eponymous debut album on double vinyl and download, which was recorded at three annual one-day meetings in 2017, 2018 and 2019. The result is a sprawling masterwork and album of two halves. On the first LP Griffin, Weiss and Alderson take turns at lead vocals across nine paranoiac songs, which run a taut gamut between psychedelia, garage rock and frenzied noise rock. The second LP has two long improvised passages, 'Ennio Was Right about Hawkwind' and 'Roentgen Equivalent Man;, which strike a convincing balance between rich prog rock and angsty post-punk. Pennyblackmusic has interviewed both Pete Weiss and Mike Griffin before, Weiss three times and Mike Griffin twice, but never together and this was the first time that we had spoken to them in an interview setting since the early 2000s. We spoke to them about 'Valley of Weights'. PB: You had both played together in a college band. Pete, you had also been involved in the recording of The Wobblies' first two albums, 'I Have Some Language' and 'Padron'. How much musically had you had to do with each other beyond that since then? What about socially? PETE WEISS: Mike and I have always stayed in touch since becoming friends and collaborators in the 1980s. My instrumental band The Weisstronauts has stayed at his house when on tour, and we've helped each other get gigs over the years. I have done a lot of mastering for Mike's various noise/improv projects, principally Parashi, over the past seven or eight years, and I recorded an improv performances of his at Armory Sound a while back. That said, Valley of Weights is our first significant musical collaboration, where we are both playing/singing/writing together, since the late 1980s. PB: Pete, The Weisstronauts have continued to go from strength to strength since we last interviewed you in the early 2000s. Your other project Pete Weiss and The Rock Band also made a comeback album, 'Sex Contest', in 2013. What else have you been involved in musically since then? PW: Starting about ten years ago, I became more active in playing guitar and collaborating with other artists, while still "steering the ship" for The Weisstronauts, who continue to play and record regularly. I did some touring with NYC-based Jack Grace, along with his comedic alter-ego, Van Hayride (in which the band undertakes country and rockabilly versions of Van Halen songs… in fact that band toured as an opener for Norah Jones' Puss N Boots project back in 2014, which was a thrilling change of pace for me at the time. Around 2016 I started playing guitar and collaborating on songwriting with Hayley Thompson-King, an incredible, eclectic vocalist/performer. We've done two albums together and completed a month long tour in Scandinavia in 2018. Hayley is just starting to emerge from "laying low" during the pandemic; we're hoping to play some shows this fall after a few years of silence. I'm also currently playing bass (an instrument I had mostly put aside since the end of Pete Weiss & the Rock Band) with a great pop singer-songwriter, Evelyn Pope (who, as a duo with her husband, made a splash in the early 2000's under the name Ashby, with a pair of great-sounding albums). I produced her latest solo EP [not released yet, but soon] and we have some live shows on the books. Evelyn and I also play in a more casual group called Rosecomb, which mostly performs covers — this is something I've never done before (i.e., playing a lot of covers) and is surprisingly fun and musically illuminating. Sool is another group I'm part of — we're currently on hiatus, but one never knows when Sool might re-emerge :) PB: You have also been less involved in producing and recording in recent years and more in mastering. You have also sold your studio in rural Vermont. Is that because the industry has changed? PW: The industry has, of course, changed. But also, the type of work that tends to come to me has changed as well. For the past ten years or so, I've found myself increasingly in demand for mixing and / or mastering, rather than recording and producing (though I still do this from time to time). The large and beautiful recording space in Vermont started to become challenging and costly to maintain and justify — I did not need nearly that amount of work space if I was doing the fairly solitary tasks of mixing and mastering. So, it was a decision to streamline and cut overhead costs. I'm quite happy with this change in the nature of my work. I still love producing and recording, but now can be a bit more selective about projects to take on. And I've gotten to work on the mixing and mastering of some amazing albums, both new (such as The Jayhawks latest, 'XOXO') and old/historic (such as the expanded, restored version of 'Charles Mingus At Carnegie Hall' reissue last year.) PB: Mike, when we last spoke to you again in the early 2000s The Wobblies had just released their third and last album, 'How It May Be Lawful and Fitting' and were about to move out of New York City and upstate. What have you been up to musically since then? MIKE GRIFFIN: I play improvised noise music under the name Parashi, and have released two LPs along with many tapes and CDRs since 2009. I have been a member of Albany's psych-improv rock unit Burnt Hills since 2011, and have been on a number of releases with them as well. Additionally, I play guitar in Sky Furrows, with Burnt Hills members Phil Donnelly and Eric Hardiman, fronted by poet Karen Schoemer. Sky Furrows released an LP in 2020 and is in the process of recording another. PB: Russ Alderson was also a member of The Wobblies. What else has he been involved in? MG: Russ and I played together in a noise duo called Urkas, from 2009-2016 or so. Russ is also active in the NYC area in the bands Bubble and Murderers' Row. PB: Who is the other member of the band, Dave Hower? PW: Dave is an amazing, intuitive drummer based in Northampton Massachusetts. He's currently playing with Winterpills and Spanish For Hitchiking. Oh, and how could I forget? In high school he was the drummer for the Vatican Commandos. PB: 'Valley of Weights' combines the sounds of The Fall and The Velvet Underground's second album 'White Light, White Heat' with elements of 60's garage rock and psychedelia but also carries something uniquely of its own. Does that seem like an accurate description? PW: That sounds pretty accurate, though the Velvet Underground influence had not occurred to me. But, of course, the Velvets have seeped into so many musicians' DNA, I suppose it's unavoidable! Collectively, we really have a broad range of musical references, and it is nice to be "older, more mature" in that I think we are extremely open minded. And we listen to each other quite well, both musically and artistically. MG: It seems to suggest various influences to different listeners, which has been gratifying. I am honoured by your comparison of our sound to The Fall and The Velvet Underground. PB: The album was recorded over three sessions with the idea of taking one day a year to record three or four new tracks. The songs on the first LP are presumably more structured but the first completed take in each case was used/ How much were these songs planned out in advance? PW: It varies. Some songs, such as Russ Alderson's ;One That Can See' had its beginnings as part of a jam — Russ took a recording of the jam home and refined and structured it and then the band sort of re-learned it as a full song. Other songs such as Mike's 'The Great Simulator' were mostly written ahead of time and were shown to the rest of the band in the studio. One of my contributions, 'A Tension Span' started as a pulsing guitar riff through a delay pedal, with band improv sections, and minimal words added later… sort of a collaborative pastiche approach. PB: The second LP consists of two long improvised instrumentals. What criteria did you set for yourselves before you began recording those tracks? PW: I recall those improv pieces being extremely open-ended… no rules, other than listen to one another and react authentically. They were both edited down from much longer pieces. Nothing was added or overdubbed onto them. PB: There is a real sense of paranoia and surrealness to the lyrics. What influenced the lyrics of 'I Was a Wartime Draughtsman'? 'Turn Out the Lights' seems to tell of the job interview from hell. What inspired that one? PW: The lyrics for "Turn Out The Lights" were assembled from a list of phrases that sounded interesting to me. I tried to "cut and paste" them together to create a mysterious narrative. MG: The lyrics to "Draughtsman" followed the title. My attempt at combining pulp horror with history. PB: Who is Ennio and why was he right about Hawkwind? MG: Ennio was an old friend of ours at school, who was the first person I knew who loved Hawkwind. The phrase popped out at one of the Valley of Weights recording sessions. PB: 'Valley of Weights' was recorded between 2017 and 2019. Why has it taken so long to come out? How much of that was due to the pandemic? Were there other factors also involved? MG: We didn't want to rush things with the record in terms of compiling songs to choose from, then the pandemic slowed things down. The lengthy turnaround time for vinyl pressing affected us a bit too. PB: You have taken the bold step of releasing it digitally and on vinyl. There have been people online asking for a CD version, but so far you have decided not to do that and to focus on the vinyl version, which will be considerably more expensive than CD for both fans to buy and you to manufacture and by its nature of more limited edition. Admittingly 'Valley of Weights' has a raw quality which sounds better on vinyl than the smoothness of CD. Was that the prime reason you have chosen to do this? PW: We all grew up in the vinyl era and enjoy the "ritual" of listening to that format. Personally, I feel like the process of putting an LP on the turntable encourages deeper, less casual listening. That said, I still love CDs too, for convenience, durability, and sonic consistency. PB: Do you have any plans to play any dates? Will there be a second album? MG: We are scheduled to play 3 shows in the next few months. And we recorded three additional tracks in late 2021 with an eye towards another release.
Band Links:-
https://valleyofweights.bandcamp.com/releases
Picture Gallery:-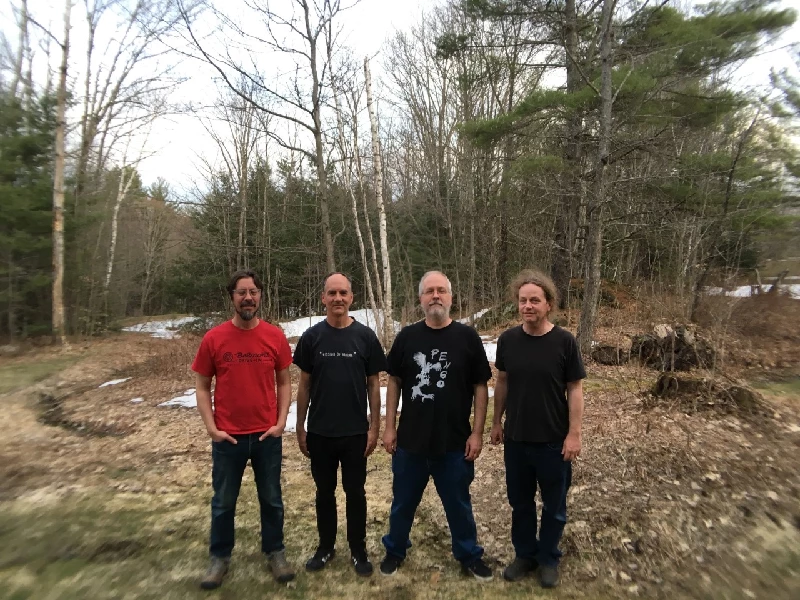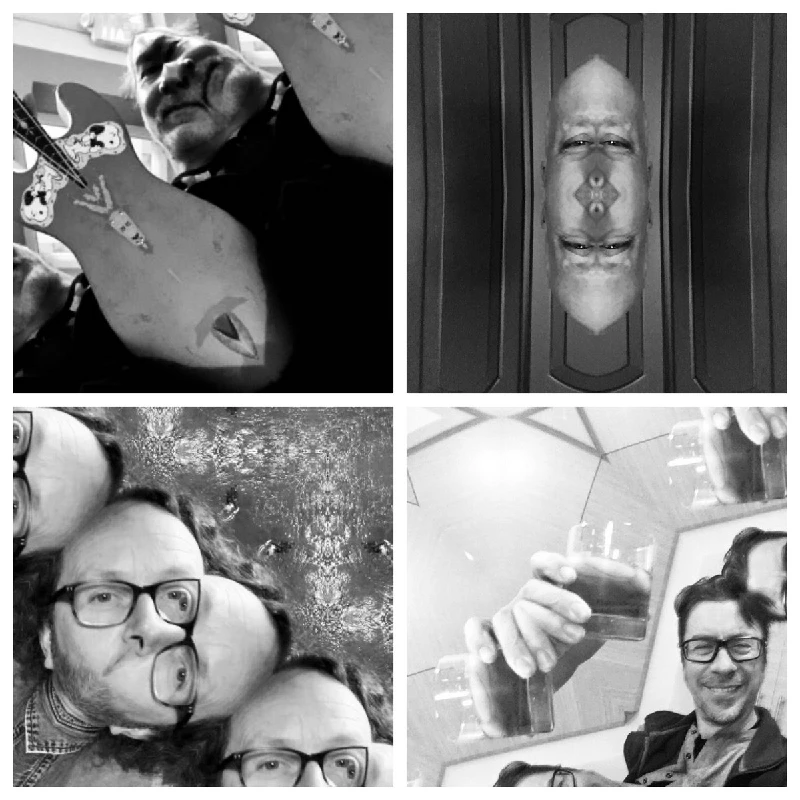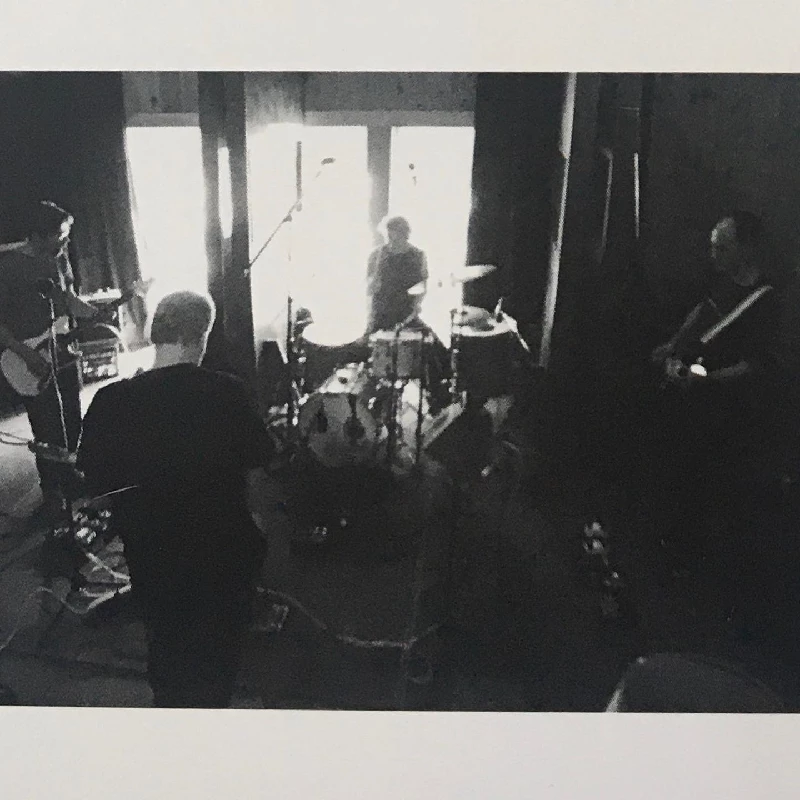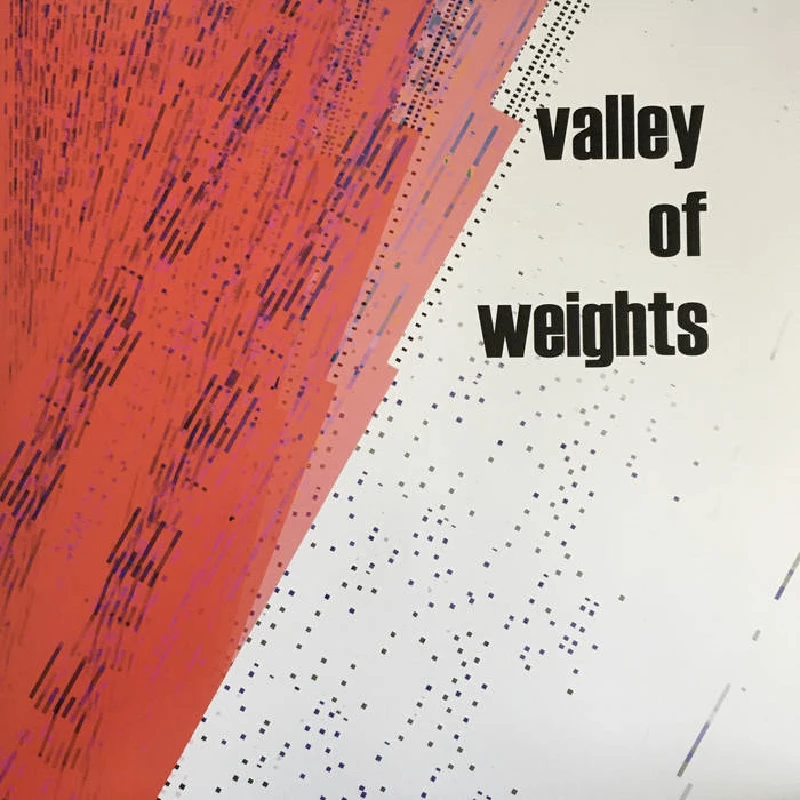 intro
John Clarkson speaks to producer/engineer and Weisstronauts leader Pete Weiss and ex-Wobblies frontman Mike Griffin about their post-punk/alternative group Valley of Weights and its self-titled double allbum, which is being released on vinyl and download.
Pennyblackmusic Regular Contributors
---