---
published: 31 / 7 / 2022
---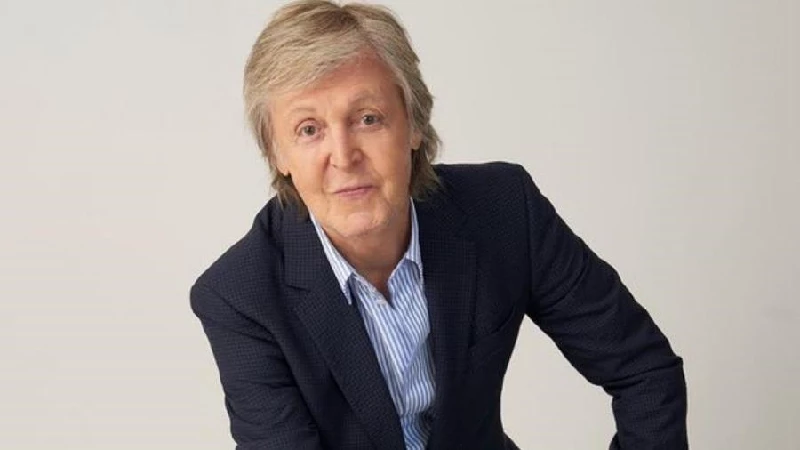 Sir Paul McCartney was 80 on Saturday 18th June! Time moves on so quickly – but it still somehow seems hard to believe both surviving Beatles are now in their ninth decade! McCartney's achievements are too numerous to list. He has to be one of the world's most successful songwriters - ever. Indeed, if he had only composed one song in his life - 'Yesterday' - McCartney would have been a multi-millionaire. That song overtook George Harrison's 'Something' several years ago to become the Beatles' most covered composition. 'Yesterday' has now been recorded by almost 4,000 artists, from Frank Sinatra to Billie Eilish and from Marvin Gaye to the Band of Irish Guards! And is there any top league singer who has never recorded at least one Paul McCartney number? The combinations of singers and McCartney songs can at times seem bizarre. Alice Cooper's 'Eleanor Rigby', The Cure's 'Hello, Goodbye,' Fats Domino's 'Lady Madonna,' Slade's recording of 'Martha My Dear' - the list goes on! Paul McCartney's songs usually have an edge… there is often a sadness at the heart of his cheeriest songs and joy at the heart of his saddest numbers. He himself has put this down to the way he responded to his mother's early death when Paul was just 14. And he has observed that the way he and John Lennon each reacted to the premature loss of their respective mothers (John was 17 when his mother was killed) was very different - and this difference helped give the music they created together a particular magic and beauty. "Because of his upbringing and his unstable family life, John always had to be hard, witty, sharp and ready for the riposte, prepared to cover things up," Paul has explained. "Whereas with my comfortable and very secure family background I was just naturally more easygoing superficially. Chat to people, be nice… And that intermingling of opposites definitely helped make our songs what they were - made them different." However, like all great artists, McCartney had great drive, too - and huge ambition. He has always been driven… how many people would ever embark on a first full musical - an adaptation of 'It's A Wonderful Life' - at age 79 or agree to headline at Glastonbury at the age of 80? As Paul commented late last year at the launch of Peter Jackson's 'Get Back' film, "It is true, I've always been driven… still trying to win that elusive school prize! I used to irritate the other three Beatles by always wanting to do more, pushing things along. George could occasionally be a bit like that, too - but he was more reflective than I was. I always had the need to surge ahead, an inexhaustible need to achieve. To learn about new things, cramming things in. That's why the break-up of The Beatles hit me so hard… for a short while at the age of 27 I thought I was past my best – but luckily I was married to Linda and she soon sorted me out! We formed a new band, Wings, and went back to basics – playing universities, pubs, small clubs, sometimes for nothing and I found a way forward again!" Some people have suggested McCartney can be unduly careful with his money - but this is just a reflection of his modest upbringing and the fact he had to battle in the early days for every penny he earned. He may not live in the flashiest show-biz-style houses but in fact there are many instances of McCartney being extraordinarily generous - he just tends to do these things very quietly. I recently learned that, after his wife Linda's death in 1998 aged just 56 from cancer, he donated £2 million to the two hospitals that had cared for her. And, in the early 1990s, when he had heard that the manager of the Hamburg club where The Beatles had performed in the early 1960s had a baby daughter with a serious heart problem, McCartney immediately flew the little girl and her parents to London and paid for a team of top surgeons to operate on her at Great Ormond Street hospital. However, in his day-to-day life McCartney does remain steadfastly un-showy. This is his way of dealing with universal admiration. He remains surprisingly (and genuinely) friendly and approachable. Yet he is held in such awe that even some of the most seasoned session musicians sometimes struggle to play their instruments in his presence. One renowned backroom bassist once confided to me, "You know, in 35 years of session work, I've only had that happen twice. My nerves were terrible. Once it was with George Harrison at his Henley Friar Park studio and the other it was with McCartney. I was so annoyed with myself. Don't ever say Beatle power is dead!". McCartney can be charming when confronted with others who meet him at a party and are not quite sure what to say. One top businessman who met McCartney at a Manhattan cocktail party found himself saying, "You know, I saw you at Shea Stadium" to which McCartney grinned and said, "Yeah, I knew I recognised your face" - immediately putting the nervous stranger completely at ease. No doubt this little quip had been used many times before – but it worked perfectly and immediately broke the ice! Yet, for all this casual normality, Paul McCartney's achievements in the post-Beatles years have been huge. He has made seven albums with Wings plus a further 16 solo albums as well as an additional five classical albums. He is also the only artist to have achieved a number one as a soloist ('Pipes of Peace'), as a duo ('Ebony and Ivory' with Stevie Wonder), a trio ('Mull of Kintyre' with Wings, a quartet ('She Loves You' and many more with The Beatles), a quintet ('Get Back' with The Beatles plus Billy Preston) and as part of a musical ensemble ('Ferry Cross The Mersey' with Ferry Aid for the Hillsborough Disaster Fund). Plus his last solo album 'McCartney III' went straight to number one! McCartney still continues to write more songs! In fact, some of the less well-known songs by him may be amongst his most brilliant. His song about John Lennon - 'Here Today' is one of his finest as is 'Little Willow', the lament he wrote back in 1995 for Ringo's first wife Maureen who had just died of leukemia. With such a huge catalogue of quality songs, McCartney's place in popular culture and in history is assured. Strange to reflect that those born in 1862 - 80 years before Paul McCartney arrived on this earth - included composers Debussy and Delius plus the artist Klimt. Their work remains popular now - and there is every reason to believe Paul McCartney will still be admired in 2102, when those born this year become 80. Happy Birthday - and Many Happy Returns, Sir Paul!
Band Links:-
https://www.paulmccartney.com/
https://www.facebook.com/PaulMcCartney/
https://twitter.com/PaulMcCartney
Play in YouTube:-
Picture Gallery:-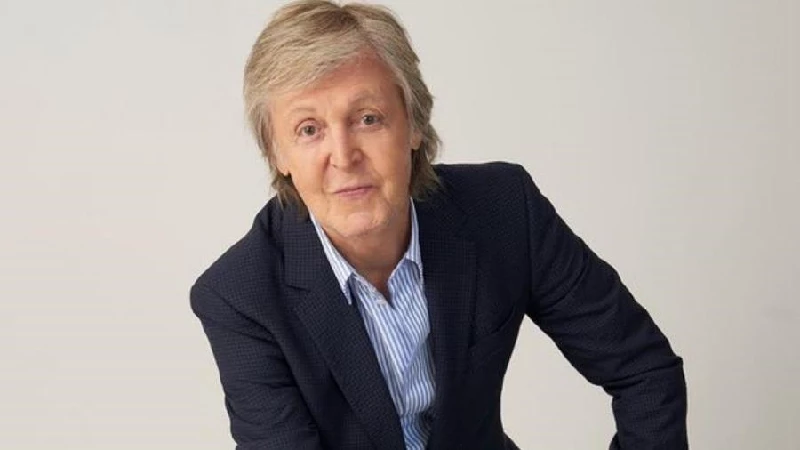 intro
Nick Dent-Robinson leaves no stone unturned when commemorating Paul McCartney's 18th June birthday, by chronicling the octogenarian's unprecedented number of accomplishments.
favourite album
---
Flaming Pie (2020)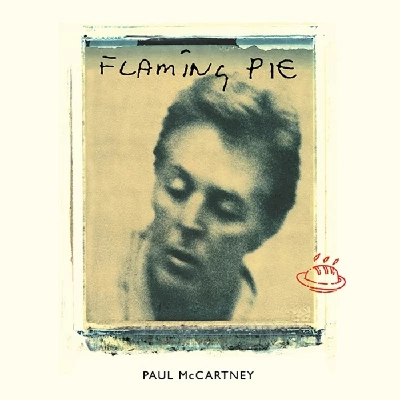 In our Re:View section, in which our writers look back albums from the past, nick dent-Robinson, reflects on Paul McCartney's 1997 album 'Flaming Pie', which has just been-released in an updated edition.
Ram (2012)
reviews
---
McCartney III (2021)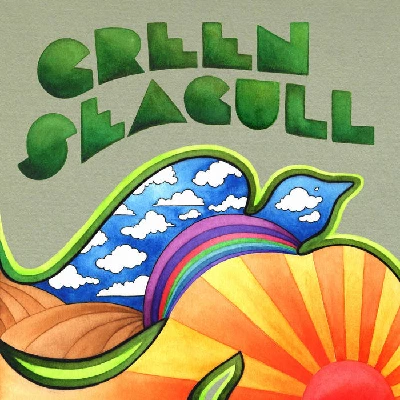 Fantastic third all-solo album from Paul McCartney which he recorded spontaneously during lockdown
related articles
---
Youth: Profile (2016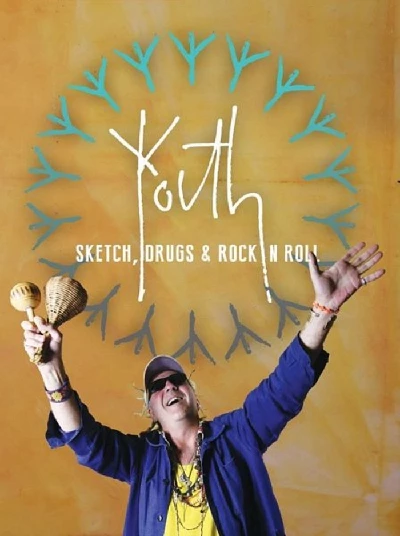 Anthony Strutt is impressed by a new DVD documentary about Killing Joke bassist and Paul McCartney and Pink Floyd producer Youth
Pennyblackmusic Regular Contributors
---