---
Zombies
-

Old Town School of Folk Music, Chicago, 1/7/2022
published: 31 / 7 / 2022
---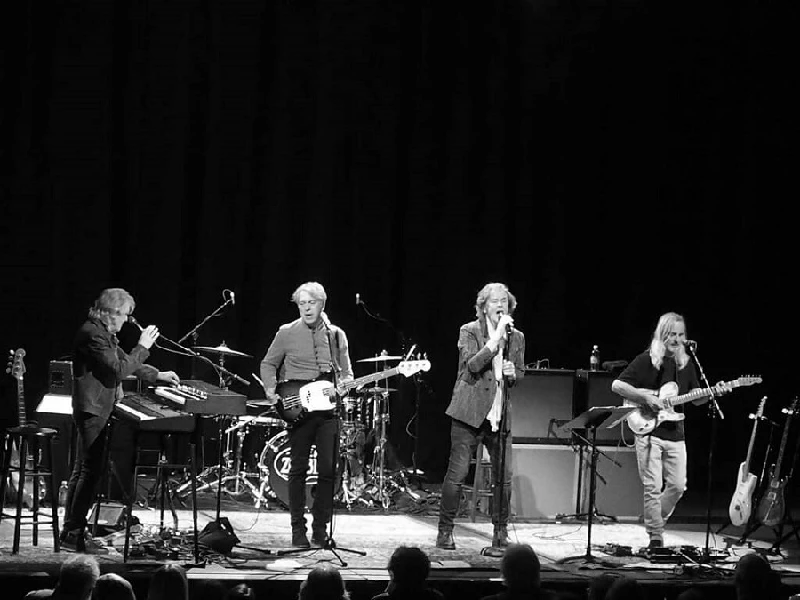 The Covid-19 pandemic pushed The Zombies' touring schedule back for two years straight but they made the best of their time off. Rod Argent used that downtime to compose new material, and the band continued to rehearse for their Life is A Merry-Go-Round Tour. While their new album won't be available until the fall, the band presented an excellent sneak preview Friday night. Fortunately, for us, we were among the first audience to hear the new songs. Singer Colin Blunstone even quipped: "We're experimenting on you. There'll be an ambulance waiting outside if it doesn't work out…" But keep in mind, this was a night in celebration of not just brand-new material, but of all of the eclectic, evocative and groundbreaking material which has kept this British Invasion band in the forefront of popular culture for sixty years. Humble Toronto-based duo Altameda, consisting of vocalist/guitarists Erik Grice and Troy Snaterse opened the show, touring to promote their third album, 'Born Losers'. Lyricist Snaterse's talent for emotional detail was clearly evident on songs such as 'Wheel of Love,' 'Neon' and 'Nightmare Town.' Their gently escalating harmonies were delightfully executed and recalled chestnuts from the vaults of Simon and Garfunkel, The Everly Brothers and Harry Chapin. Best of all, Altameda's thoughtful music set the stage for a soulful evening of music to come. The Zombies opened with 'Moving On' from 2015's 'Still Got That Hunger', when Argent made his instrument spring to life with the first of many hardcore solos. 'I Want You Back Again' and 'Edge of The Rainbow' followed. Blunstone was in great voice as he commanded melodic leaps and brought Argent's finely-crafted lyrics to life. Tom Toomey's confident guitar mastery also shone throughout the night. Although considerably younger than Argent and Blunstone, the talented lead guitarist has paid his dues by gigging with other classic acts, such as Gene Pitney and Sir Cliff Richard. Danish Bassist Soren Koch replaced the late Jim Rodford (Rod Argent's cousin) who performed with The Zombies as bassist from 2004 to 2018 and was also a member of Argent and The Kinks. Koch, also a dynamic player, took on the task at a moment's notice and has blossomed considerably as a team member and innovator. Blunstone remarked that the heartwarming ballad, 'I Love You' had been recorded by The People. "I always thought they were from Canada," he mused. "They were from California." The haunting, repetitive chorus was given extra drama by the frontman. Interestingly, Blunstone shared that this gripping, melodic song had merely been a B-side back in the day. The band performed 'Different Game' from their upcoming album. The solemn introduction reminded me of the haunting 1967 Procol Harum hit, 'Whiter Shade of Pale.' Argent jumpstarted 'You Could Be My Love' with his stylised keyboard arrangement. His wealth of experience as a church organist and arranger bled through this intricate piece. Given that his experience goes beyond the keyboard, it was not surprising to find out that he created several string embellishments for the new tracks. 'Tell Her No' speaks of romantic deceit but with a light, carefree beat. While Blunstone always manages to pour his soul into a song, this ballad was especially moving. But there was another ballad that deserves equal accolades. At one point, Blunstone recalled a time spent away from The Zombies, when he recorded albums with The Alan Parsons Project. Accordingly, when he sang a selection from that era, 'Old and Wise' from 'Eye in the Sky', he held the audience in the palm of his hands. A cover of Smokey Robinson's 'You Really Got a Hold on Me' was a complete contrast, featuring striking vocal harmonies and driven by drummer Steve Rodford's visceral groove. While cuts from 'Breathe In Breathe Out' were missing, I appreciated the brilliant tribute to 1968's 'Odessey and Oracle' with 'Care of Cell 44,' 'This Will Be Our Year,' 'A Rose For Emily,' 'I Want Her She Wants Me' and 'Time of the Season.' Argent prefaced the last tune by explaining the early lineup's desire to incorporate 'mouth percussion' into the production. Then, The Zombies' zipped us back to the present as the band performed the title song, 'Merry Go Round' from their upcoming album. This stunner featured exciting riffs and more of Blunstone's rip-roaring vocals. Argent then zipped us back again through time to when he fronted the band Argent. One of their major hits was 'Hold Your Head Up,' co-written by early bassist Chris White and Argent, which peaked on the charts in both the U.K. and the U.S. in 1972 and appeared on the All together Now album. "The one song they let me sing," Argent joked, as he leaned in over the keys. What followed was a fierce arrangement on which the band fired on all pistons. Argent's command of his own instrument was breathtaking. He shared that Smith wrote the song for his wife, who was going through a hard time. "It's not 'hold your head up, woah," Argent teased. "It's 'hold your head up, woman.'" With that piece of information secured, the audience accepted the invitation to interact by raising their arms above their heads, fists in the air, while bellowing out the inspirational words in the chorus. While Argent referenced tunes by Bach and even offered up a few bars of 'Chicago,' bassist Koch and Toomey pantomimed soldiers swinging rifles as they crisscrossed the stage with their respective instruments, adding levity to the powerhouse performance. The final part of the show included the much-awaited, infectious 'She's Not There' and the more theatrical ballad, 'The Way I Feel Inside' from the 1965 album, 'Begin Here.' The latter was done simply but elegantly, with Argent on keys and Blunstone at the mic. Over the course of the night, the band enjoyed sudden bursts of applause and multiple standing ovations. Their apparent love of performing was palpable. But don't think for one minute that only the older generation appreciates their music; yes, there were many age-old fans, some of whom were catching this lineup for the first time, but there was also a healthy sprinkle of young fans. Said one 22-year-old: "Colin's voice was just as good as I thought it would be. I also loved hearing all of their stories." Indeed, Argent and Blunstone's recollections of the original lineup were spiked with cultural insights about early British technology and production hits and misses. Perhaps most entertaining was Argent's story about using the same mellotron at Abbey Road Studios that The Beatles used for 'Sgt. Pepper's Lonely Hearts Club Band.' There was no need for an actual encore, as the setlist was truly comprehensive. What most of us came to hear, we heard. In the coming months, we'll get to hear more originals from the new album. I, for one, can't wait.
Band Links:-
https://www.thezombiesmusic.com/
https://en-gb.facebook.com/thezombiesmusic/
https://twitter.com/TheZombiesMusic
http://www.colinblunstone.net/
https://en-gb.facebook.com/colinblunstone
https://twitter.com/colinblunstone
Play in YouTube:-
Have a Listen:-
Picture Gallery:-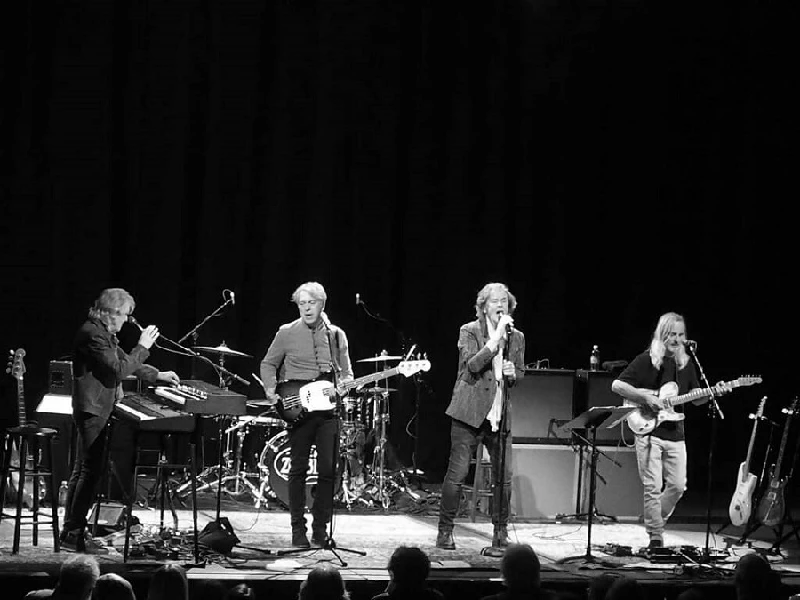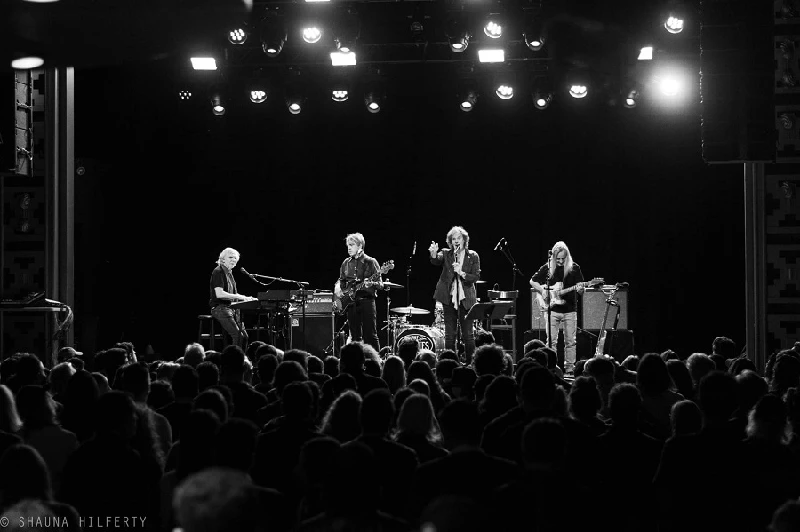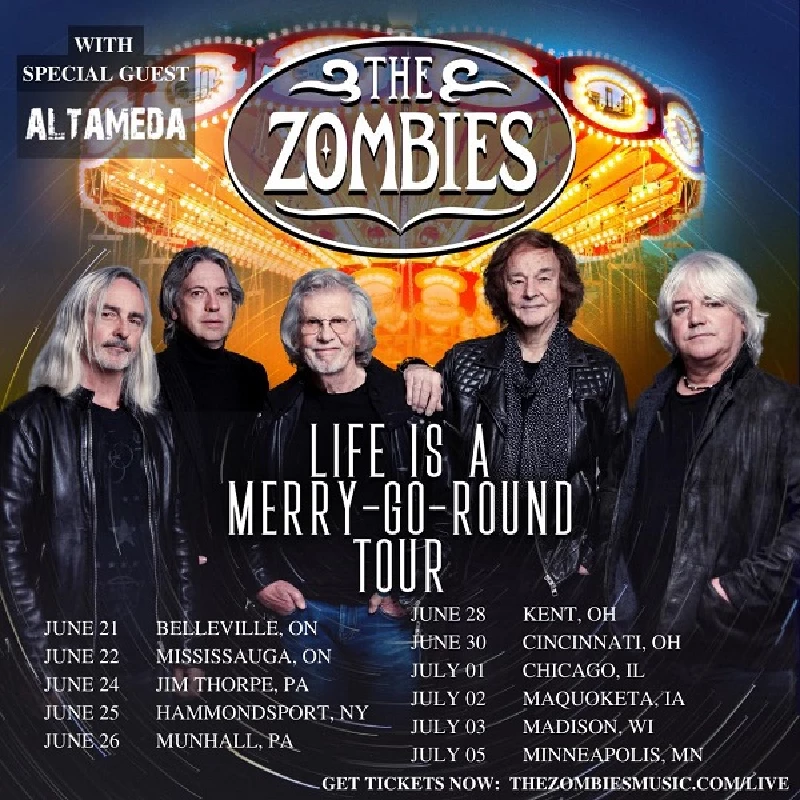 intro
After a two-year lockdown, The Zombies rose above adversity to tour and celebrate their 2019 Hall of Fame induction. Lisa Torem at the Old Town School of Folk Music in Chicago enjoys both the classics and new tunes.
profiles
---
In the Beginning (2019)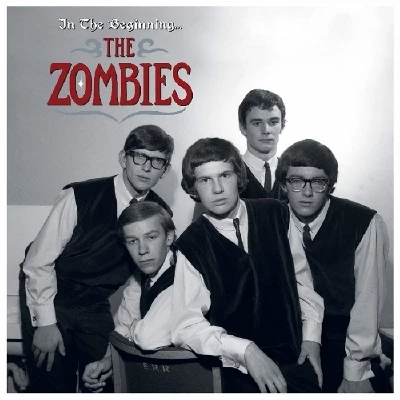 Adam Coxon profiles 'In the Beginning', a new five LP vinyl only only box set of early Zombies recordings.
photography
---
Photoscapes (2015)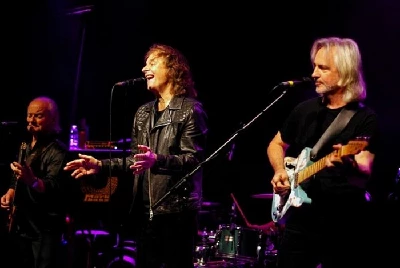 Darren Aston takes photographs of iconic 60's band the Zombies at the Arts Club in Liverpool
reviews
---
Breathe Out Breathe In (2011)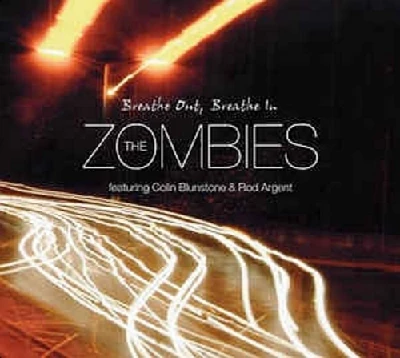 Occasionally effective latest album from influential 60's act the Zombies, which, however, doesn't unfortunately match up to the classic work of their past
Pennyblackmusic Regular Contributors
---