---
Tori Amos
-

Auditorium Theatre, Chicago, 27/52022
published: 21 / 6 / 2022
---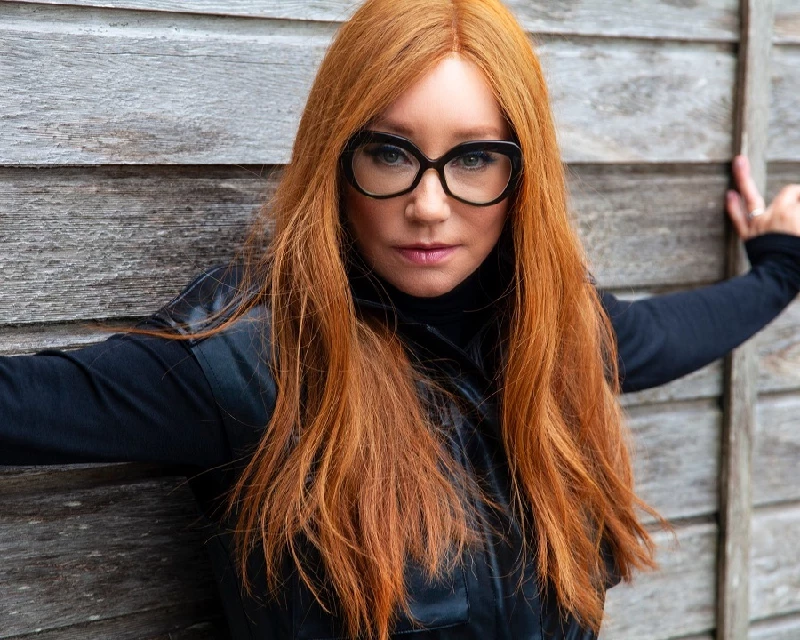 On the Chicago stop of her 33-stop North American tour which ends in mid-June in Los Angeles, and precedes a 2023 European excursion, Tori Amos walked onstage, sporting a grateful grin. "There were times in the past two years, I would dream about playing Chicago," she said softly. This was her first tour since 2017 and she, like so many of her peers, couldn't wait to face an excited audience. The names Berlioz and Beethoven inscribed on the gilded walls stage left at the iconic Auditorium Theatre made me wonder, Will Tori Amos be considered a classic in centuries to come? Of course, we won't be around to find out, but my guess is that posterity will honour this trailblazer for a variety of reasons. Ms. Amos wore a Kelly-green tunic, leggings and heels. With the utmost grace, she bandied back and forth between a black Bosendorfer, three electric keyboards off to the side, and one which peeked out above the gleaming 88's. Her sixteenth album,' Ocean to Ocean,' which debuted last year, has been highly acclaimed by industry critics. To many, the album marked a return to the singer--songwriter-pianist's most vulnerable self. Through dreamy, intoxicating arrangements and fierce lyrics, she highlighted environmental and political themes and dealt honestly with loss and grief. Her foray into music began with years of classical piano lessons at Baltimore's Peabody Conservatory. Those Bartok-inspired bits from 'Silent All These Years,' and so many other sophisticated interludes speak to those days. Ms. Amos took the best from both worlds thereafter. Her exodus at eleven meant that she could explore her unique skills as a songwriter and not be restricted by the printed page. Her audience included the usual suspects; devoted fans from all eras, but sitting alongside me were two men who dropped in, having never see Ms. Amos perform. What did they think, having had no prior reference point? "It was incredible. She did a lot with so little," one replied, referring to the modest and richly talented three-person operation: bassist Jon Evans, with whom she formed a partnership in 1998, and drummer Ash Soan, who worked with Alicia Keys, Adele and Dua Lipa Ms. Amos has proven her success over multiple platforms: pop, classical, rock and Americana. She hasn't always played it safe, and has often chosen creativity over commercial gain, but by following her muse, she has kept up an enviable, loyal fan base. With a plethora of songs at her behest, I wondered, prior to the show, how did she whittle down a potentially massive set list? With a little online help from her "ears with feet," a term she has used to describe her flock, she balanced out four tracks from 'Ocean to Ocean,' with hits and covers from her massive backlog. The concert was a veritable feast for all senses. The imaginative lighting techs banked on blazing purples and oranges, midnight skies with twinkling stars and a backdrop of roaring seas to accentuate the major theme. But there was something else I wondered about… When bassist Jon Davis came aboard during 'From The Choirgirl Hotel,' he worked jointly with drummer Matt Chamberlain. How would drummer Ash Soan fare? It didn't take long to discover that Soan could exceed all expectations. Shifting seamlessly from sticks to mallets to shakers, he displayed an organic understanding of the often-complex material at hand. Davis, to his credit, also played with supreme confidence. He especially shone when shifting gears from his electric bass to an upright bowed instrument. As for Ms. Amos, she was consistently on fire, mastering soaring highs and mellow lows, and, although she didn't utilize her head voice as much as she has in the past, her phrasing was heartfelt. Instrumentally, Ms. Amos committed herself to three electronic keyboards. Two were off to her side; one slyly peeked over her Bosendorfer. Of course, her guiding light, the gleaming black grand, was the focal point, and the instrument which a tech hovered over painstakingly prior to the band's entrance. Also memorable was the artist's giving spirit. Using few actual words, she mimed hugs and blew kisses in response to standing ovations, verbal adulations and spontaneous applause. The entire concert lasted a minute-short of two hours, including a short set by Companion, a set of gregarious twins, whose airtight harmonies recall (Paul) Simon and (Art) Garfunkel. The main set commenced with 'Juarez' from 'To Venus and Back,' a sobering theme about violence directed towards women, but that dark tone evaporated when the songstress sang 'Bouncing Off Clouds,' which was interspersed with fragments of 'The Reindeer King.' 'Caught a Lite Sneeze,' featuring coy harmonic twists and turns, was upbeat and playful. Ms. Amos seemed somewhat apologetic when launching into 'Ocean to Ocean' and 'Addition of Light Divided,'—sometimes an artist has to sneak in the latest songs, but the audience, having done their homework, positively embraced these concert newcomers. 'Liquid Diamonds' from 'From The Choirgirl Hotel' yielded its share of hoots, though, as well. . 'Putting the Damage On' rekindled the unplugged, organic sound that fueled the artist's early career. Ms. Amos shared a memory of, "looking back on the water back in the '90s," a reference to the famed Chicago lakefront. After that wistful moment, she honoured fan favorites: 'Never Seen Blue,' a B-side from 'From The Choirgirl Hotel' and 'Silent All These Years.' As expected, Ms. Amos didn't shy away from controversy. During 'Silent All These Years,' a woman yelled, 'Roe v. Wade,' a reference to reproductive issues facing American women. Although the touching 'Little Earthquake' ballad was originally written from a personal standpoint, it has become an iconic feminist anthem and clarion call for action over time. During her performance of the dissonant 'Russia,' Ms. Amos expressed ambiguity about the theme, as billows of steam filled the grand hall. An exciting mash-up occurred when the flaming redhead fused the electrified 'Father's Son' from 2007's'American Girl Posse' with The Doors' apocalyptic 'Riders on the Storm.' The Stewart Copeland-inspired Soan socked out solid beats with mallets. 'Taxi Ride' from 'Scarlet's Walk' has gone missing since 2017, but was warmly received. 'Mother Revolution,' another lesser-performed tune from 2005's 'The Beekeeper' was a palpable contrast. Opening bars to minor-tinged 'Girl' empowered fans to dance, while 'Devil's Bane,' the final, and possibly, the most ethereal contender from 'Ocean to Ocean' found the front rows gesturing animatedly, singing "shame, shame" at the chorus. Radio hit 'Cornflake Girl' was the planned finale, but the crowd demanded more. That said, 'Space Dog,' and finally, the 'Little Earthquake' gem, 'Precious Things' followed suit. The trio's leisurely bow came amid thunderous applause.
Band Links:-
http://toriamos.com
https://www.facebook.com/toriamos
https://twitter.com/toriamos
Play in YouTube:-
Have a Listen:-
Picture Gallery:-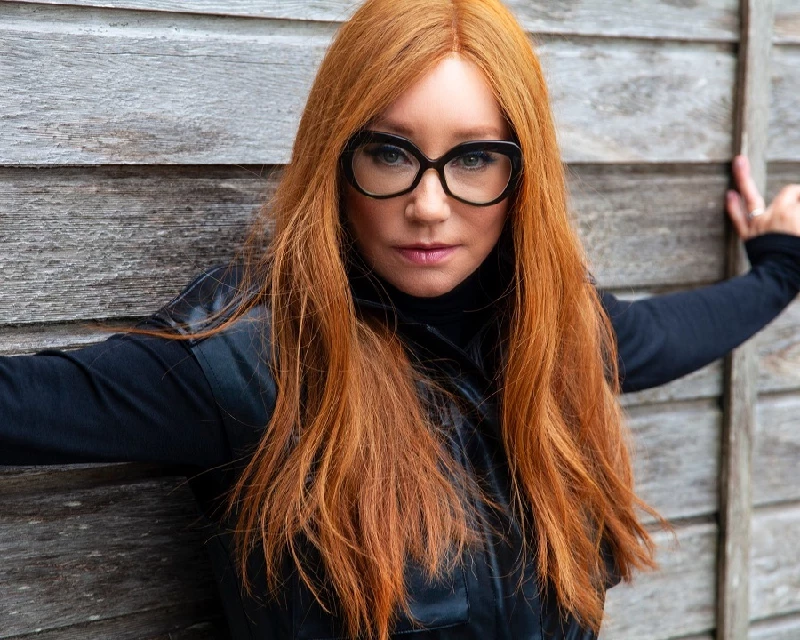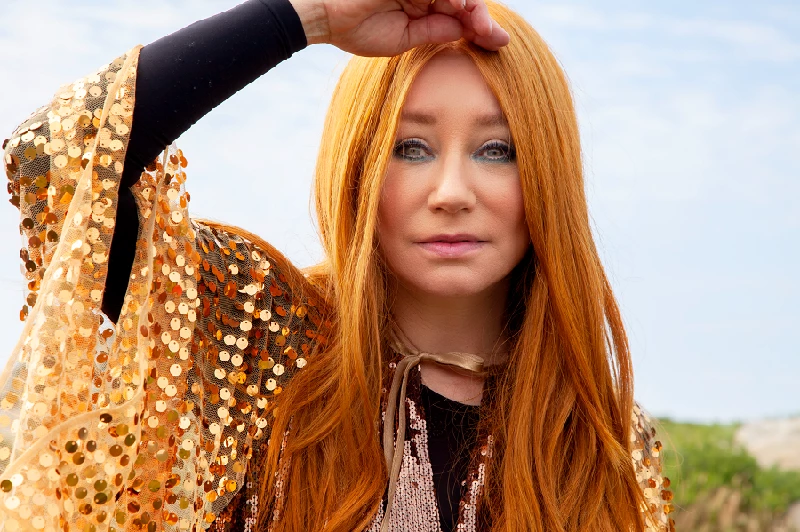 intro
Lisa Torem watches a glowing Tori Amos, with drummer/percussionist Ash Soan and bassist Jon Evans, exceed expectations with a nearly two-hour Chicago performance.
live reviews
---
Chicago Humanities Festival, Chicago, 6/5/2020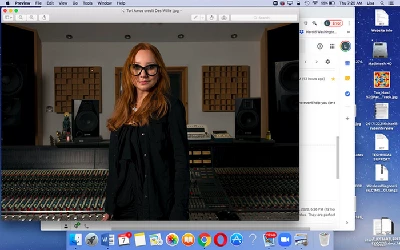 Although the popular Chicago Humanities Festival was cancelled due to Covid-19, featured guest/singer-songwriter Tori Amos agreed to a live-stream interview. Lisa Torem reviews the highlights.
favourite album
---
Little Earthquakes (2009)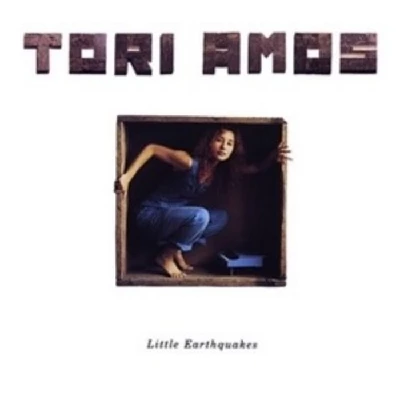 In our Re : View section, in which our writers look back at albums from the past, new Pennyblackmusic writer Lisa Torem assesses Tori Amos' first album, 'Little Earthquakes'
reviews
---
Gold Dust (2012)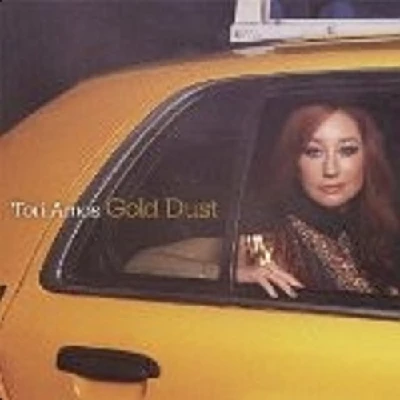 Lavish reworkings of songs recorded with the Dutch Metropole Orchestra from across her twenty year career on latest album from singer-songwriter, Tori Amos
Pennyblackmusic Regular Contributors
---