---
published: 14 / 9 / 2012
---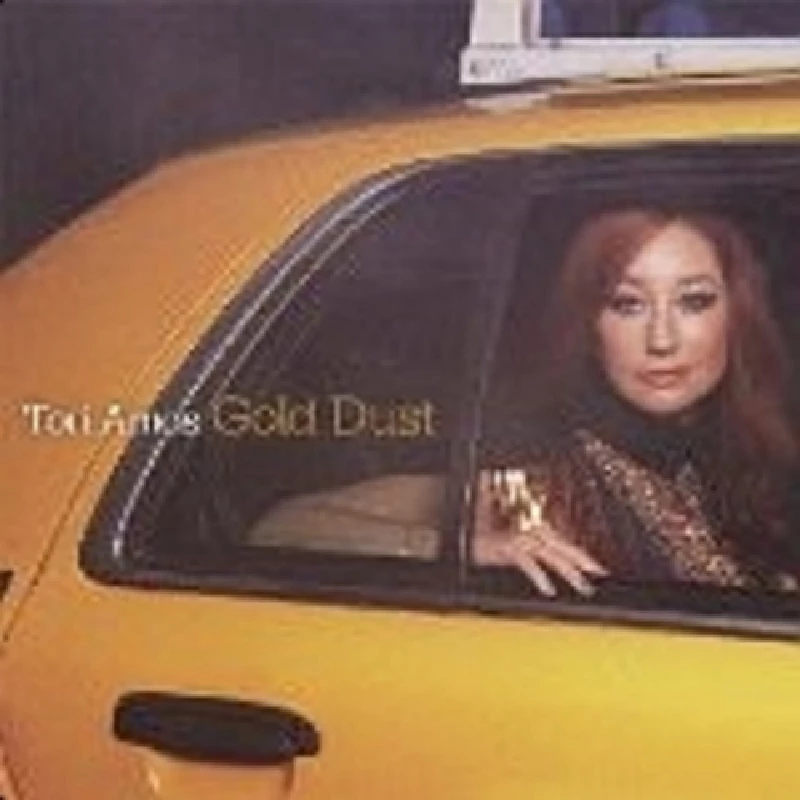 intro
Lavish reworkings of songs recorded with the Dutch Metropole Orchestra from across her twenty year career on latest album from singer-songwriter, Tori Amos
"The Flying Dutchman", a legendary ghostship left to sail the ocean's forever more, is just one theme, which Tori Amos expounds on, vis a vis her angelic voice and demonstrative piano playing on the fourteen-track 'Gold Dust'. The idea germinated after the singer-songwriter-producer was asked two years ago to play with the Metropole Orchestra in the Netherlands. Amos, apparently intrigued with the collaboration, decided to commemorate the 20th anniversary of her 1992 confessional debut 'Little Earthquakes' by reimagining songs from her discography, and the handful chosen have enjoyed string and horn embellishments that, thankfully, don't tread on Amos' vulnerable voicing and heartfelt delivery. It's not really surprising that Amos would "get" orchestral. Last year's 'Night of Hunters' was her first classical album, and on it she paid tribute to romanticists: Satie, Debussy and Chopin, et al, while collaborating with the Apollon Musagete String Quartet, but the challenge now was to choose the right songs; no small task considering this woman's exhaustive discography. The prodigious Amos began playing piano as a toddler, composing by five and as a teen played professionally at piano bars. Though a Peabody Conservatory scholarship entitled her to develop her classical chops, her rock leanings weren't appreciated by the administration. Anyway rock needed Tori more. Amos slyly used classical technique in her chilling, coming-of-age ballads, merging violent rhythms, light-as-a-fairy riffs and prepubescent truths. 'Gold Dust' celebrates Amos anthems that ponder primal relationships. 'Marianne'('Boys From Pele', 1996), for example, chronicles a sombre, tragic suicide, although the story line is handled maturely. Amos has seldom been reserved when it comes to taking on the grave or the complex. 'Jackie's Strength' ('From the Choirgirl Hotel', 1998) examines Jackie O, "If you love enough, you'll lie a lot, guess they did in Camelot," and on 'Flavor'('Abnormally Attracted to Sin', 2009), soaring vocal pirouettes are inflected by dissonant strings. Her extraordinary range is put to the test on 'Yes, Anastasia' and the opening passage to 'Cloud On My Tongue', where notes fall gently like raindrops on a lillipad, and an innocent chorus, which calls forth folk heroes the likes of Laura Nyro, adds variety to the lineup. Likewise, in 'Precious Things,' the opening piano passage remains pure Tori - the orchestra judiciously waits to build up intensity. and the timing is paramount because these haunting lyrics detail the ravages of girlhood and magnify the confusion of sexual conquest. Being one of Amos' most contemplative, the composition deserves to be dealt a sensitive hand, which it has. 'Winter' from 'Little Earthquakes' is arranged cautiously too. I held my breath through those beginning passages, hoping the string section would not encroach, like a giant, earth-moving machine, to snuff out the exquisite nuance, but, magically, the orchestra reinforced the passions of the story line, providing us space to enjoy nostalgic, sanguine images like: "I put my hand in my father's glove." Another 'Earthquake' sonnet, 'Silent All These Years,' similar in tone, validated the excellent partnership. It should be stated that John Philip Shenale was an integral teammate. As an arranger, he has worked successfully with Amos since 'Little Earthquakes'. As stated earlier, part of the challenge of this recording was condensing the best of a two-decade career on one retrospective. I do wonder why 'Programmable Soda,' ('American Doll Posse', 2007) a lively, but under two-minute song was used, when there were other contrastive options like: the bouncy, burlesque 'Leather,' the infectious, Beatles inspired 'Cornflake Girl', the jubilant 'Father Lucifer' or the psalm-driven 'Past The Mission.' Yet having unique cargo to choose from is a problem many artists would love to have, so perhaps this is a picky point. The main point, however, is that Tori Amos, on 'Gold Dust' has managed to balance the lilting loveliness of her character-driven epics with a litany of expressive textures and it's a compelling win win for all.
Track Listing:-
1
Flavor
2
Yes, Anastasia
3
Jackie's Strength
4
Cloud On My Tongue
5
Precious Things
6
Gold Dust
7
Star Of Wonder
8
Winter
9
Flying Dutchman
10
Programmable Soda
11
Snow Cherries From France
12
Marianne
13
Silent All These Years
14
Girl Disappearing
Band Links:-
http://toriamos.com
https://www.facebook.com/toriamos
https://twitter.com/toriamos
Label Links:-
http://www.deutschegrammophon.com/gb/
https://www.facebook.com/deutschegrammophon
https://twitter.com/dgclassics
https://www.youtube.com/user/deutschegrammophon1
https://instagram.com/dgclassics/
Have a Listen:-
live reviews
---
Chicago Humanities Festival, Chicago, 6/5/2020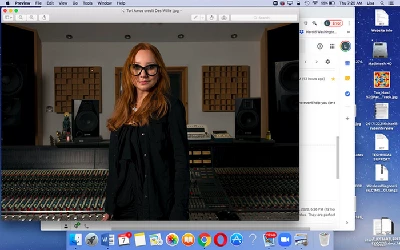 Although the popular Chicago Humanities Festival was cancelled due to Covid-19, featured guest/singer-songwriter Tori Amos agreed to a live-stream interview. Lisa Torem reviews the highlights.
favourite album
---
Little Earthquakes (2009)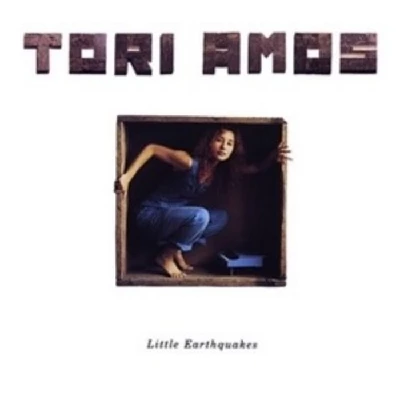 In our Re : View section, in which our writers look back at albums from the past, new Pennyblackmusic writer Lisa Torem assesses Tori Amos' first album, 'Little Earthquakes'
Pennyblackmusic Regular Contributors
---