---
published: 23 / 5 / 2022
---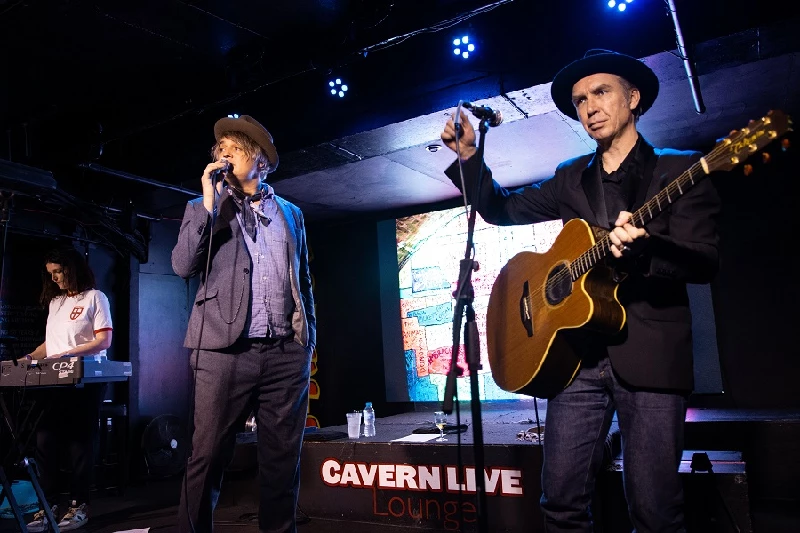 After hearing 'The Fantasy Life of Poetry and Crime' played endlessly on Radio X throughout the previous week, I couldn't wait to see Peter Doherty and Frédéric Lo play their new album live. This small. intimate acoustic set was to promote the new record and they couldn't have chosen a better venue. There are two stages at the Cavern Club, a small one as you go in, and then towards the back, hidden in the depths of the cellars, is the Live Lounge., where this gig took place. Arriving just in time, Peter and French musician and producer Frédéric strollied onto the stage. And what a pleasure it was to see Peter's wife Katia on the keyboards, although I know she would have preferred a grand piano! Peter's art and addictions have always worked hand in hand – Is this where the title of the new album bore its roots? A long lockdown in France meant he had time to kick his demons into the past and concentrate on the new chapter of his life in Etretat. With his dogs for company, genteel strolls along the cliff tops or into the forests have brought Peter back to his roots. Songs have come together as keys have struck ribbons, through endless reams of paper., and heartfelt melodies have combined with his charismatic vocals - even Shakespeare would be envious that he's no longer around to hear these poetic masterpieces. It's as if the lines have always been in Peter's mind – and something he was always always meant to do – only for them to be boxed up during the Libertines years and almost forgotten about in the craziness that ensued. Peter played no instruments on stage with Frédéric playing note perfect tunes on guitar to accompany Peter's crooning vocals – which might have been easier if he had not been tugging at the waistline of his pants for the first few songs asking if anyone had a pair of braces! They worked their way through the album track by track. Despite heckles from the audience to sing some past tracks, Peter shrugged them off, putting his hand on the mic, gold band glistening on his finger and saying, "Continuing with the highly acclaimed new album..." By far the most touching of all the new records was 'Abe Wassentein', which – in Peter's words - was "a really sad, serious song about the memory of Alan Wass who some of you might have met, for better or for worse." As the crowd heckled, Peter replied, "He'd have sorted you right out. You'd have been out on your ear – but he wasn't just a violent maniac. He was a generous soul, a beautiful fella." Abe Wasseinstein was Alan's nickname – a friend that didn't survive those chaotic years. This is certainly a collaboration that has worked well. The long days at Cateuil have certainly paid off and Frédéric is the perfect guitarist for Peter's lyrics. I certainly hope this isn't the last we hear from these two. This was the best performance I've seen Peter play. "'Unknowingly he was lost lost in space and time/In the fantasy life of poetry and crime."
Band Links:-
https://peterdoherty.tmstor.es
https://www.facebook.com/peterdohertyofficial
https://twitter.com/petedoherty
https://www.facebook.com/frederic.lo.official/
Play in YouTube:-
Picture Gallery:-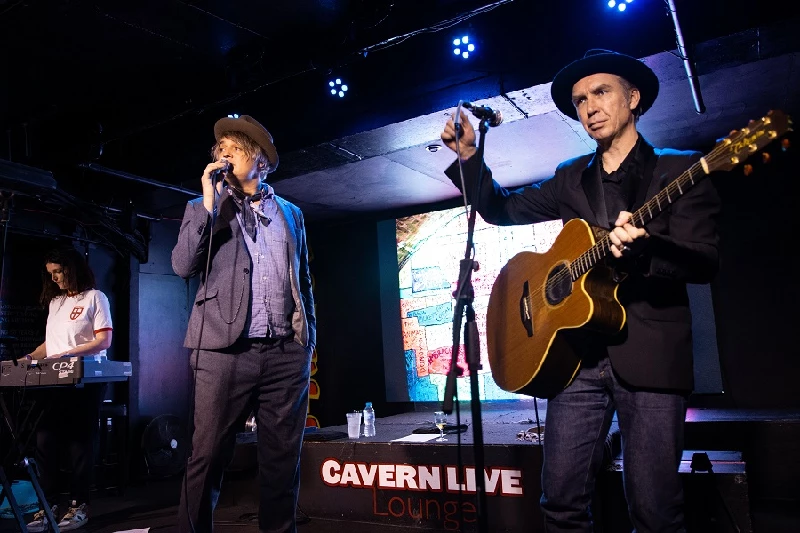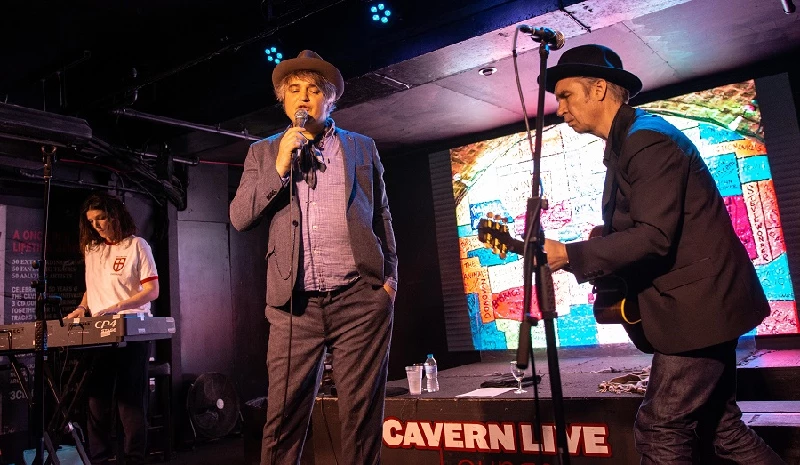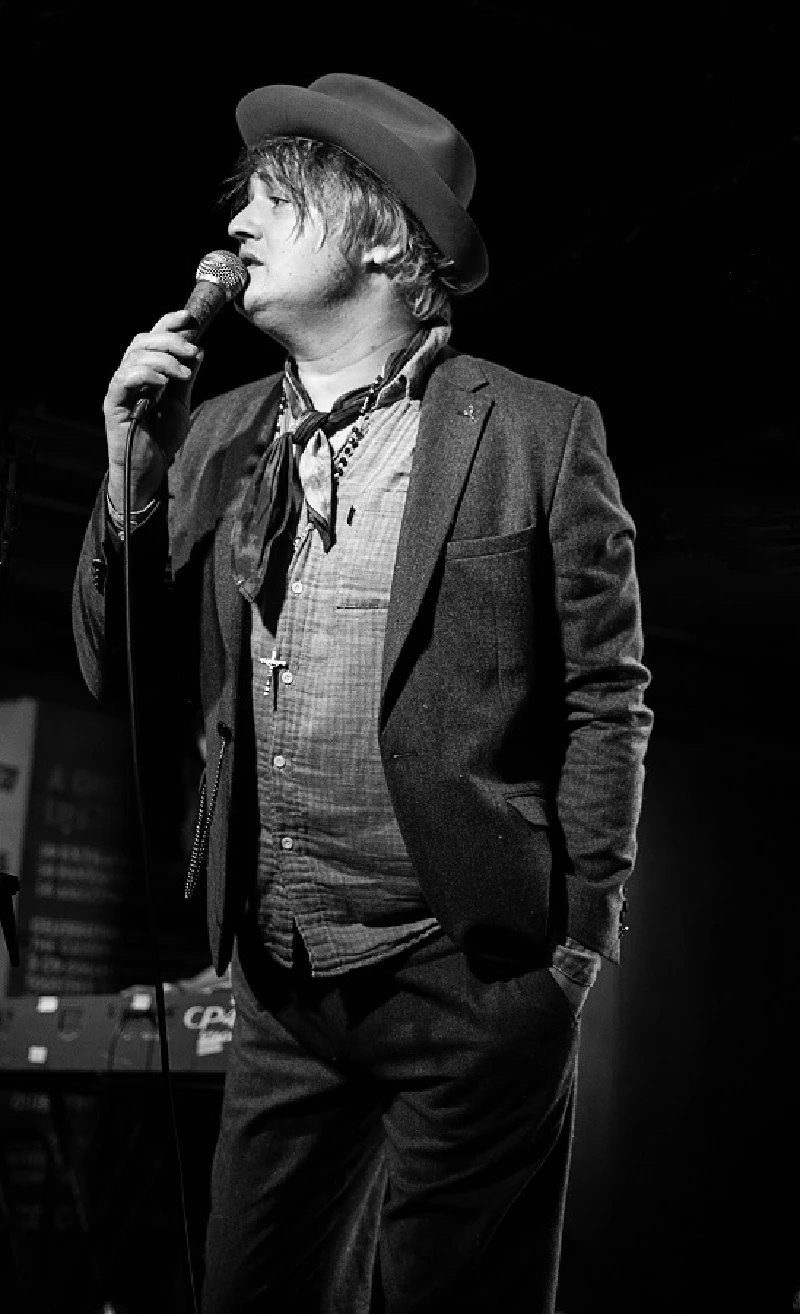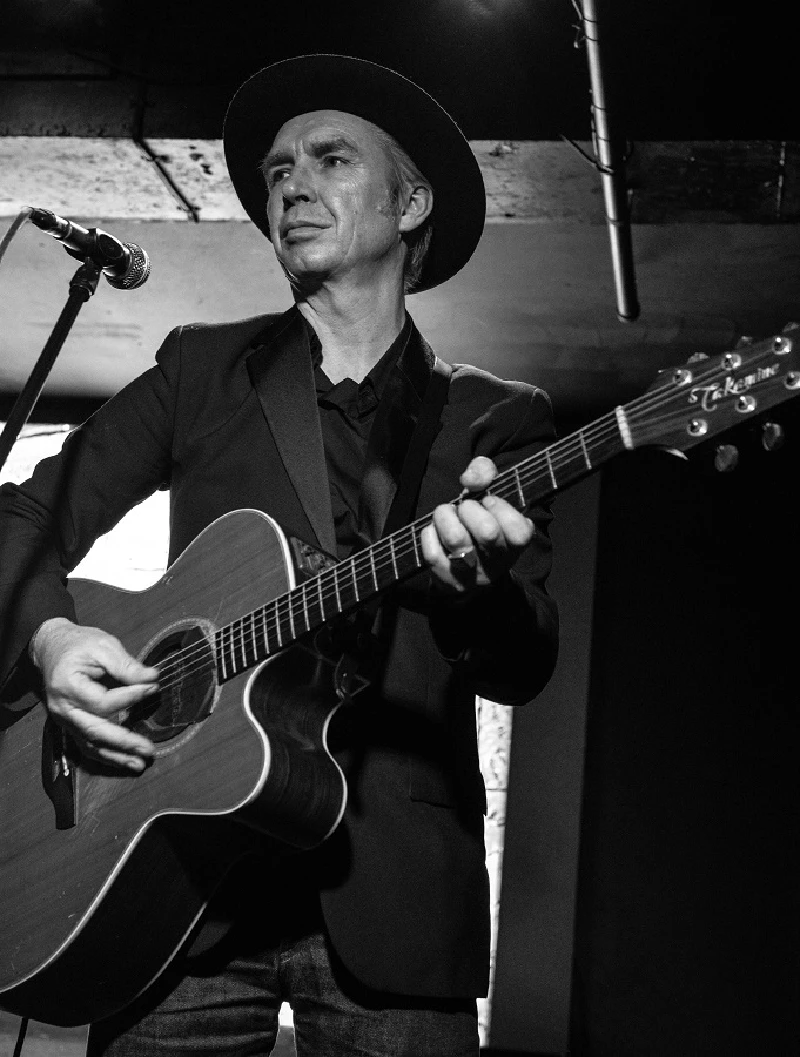 intro
Amanda J. Window watches and photographs Peter Doherty and and French musician and producer Frédéric Lo play an intimate gig at The Cavern Club in Liverpool to promote their new album 'The Fantasy Life of Poetry and Crime'.
Pennyblackmusic Regular Contributors
---