---
Stuart Moxham
-

(With Jeremy Thoms and Roy Moller), Wee Red Bar, Edinburgh, 8/10/2022
published: 31 / 7 / 2022
---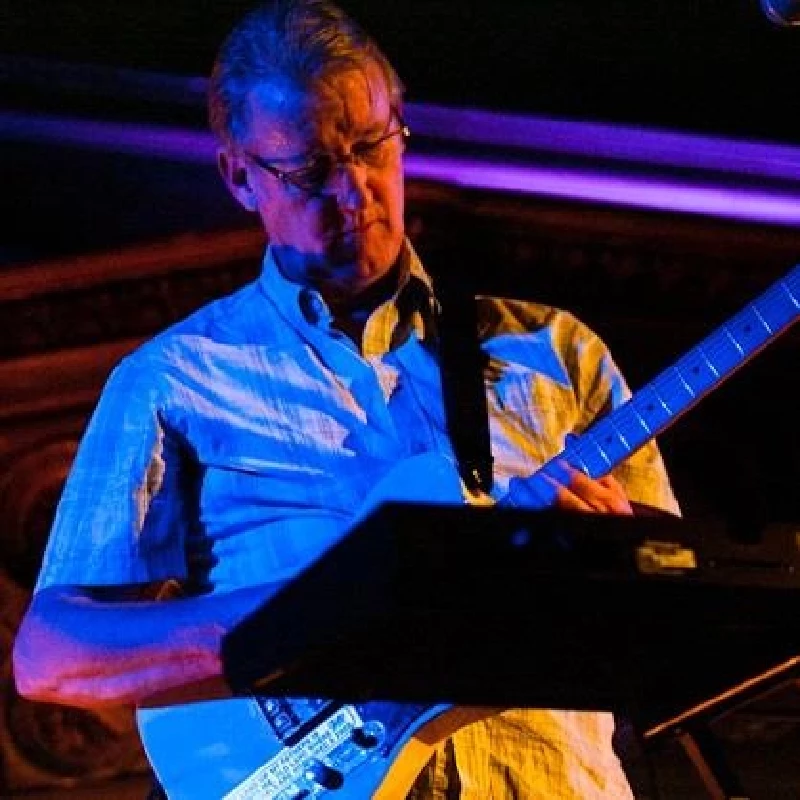 intro
We preview our forthcoming Edinburgh Bands Night which will feature Young Marble Giants' Stuart Moxham, The Cathode Ray and New Leaf's Jeremy Thoms and singer-songwriter Roy Moller.
Penny Black Music and' 'Mr D' are presenting an evening of solo performers at the Wee Red Bar in Edinburgh on the 8th October 2022, with three singer-songwriters, who we believe are outstanding talents. Tickets, which are limited to 100, will be available in advance for £10 from www.wegottickets.com or £12 on the door. STUART MOXHAM Welsh musician Stuart Moxham was the guitarist and principal songwriter in Cardiff cult trio Young Marble Giants, whose only album on Rough Trade, 1980's minimal and hauntingly beautiful 'Colossal Youth' is seen to be one of the defining albums of the post-punk era. It has been re-released many times over the years, most recently a deluxe reissue in 2020 by Domino Music. Despite their limited output Young Marble Giants influenced many artists such as Kurt Cobain and Belle & Sebastian. After Young Marble Giants split, Stuart formed The Gist with a revolving cast of players, who released one studio album, 'Embrace the Herd' (1982) and two compilations of previously unreleased recordings, 'Holding Pattern' (2017) and 'Interior Windows' (2018). He has also recorded two albums with French indie pop musician Louis Philippe and five solo albums. Stuart will be playing a set which embraces all stages of his career and will take in elements of pop, electronica and folk, involving keyboards, guitars and drum machine. This is a rare visit to Scotland for Stuart and will be his first ever Edinburgh solo gig. Autumn 2022 will see the release of 'Fabstract' on Vinyl & CD, a 43-year career spanning compilation of never before released recordings by Young Marble Giants, The Gist and Stuart himself. JEREMY THOMS Owner of successful indie label Stereogram Recordings, Jeremy Thoms attracted attention with his first band The Presidents Men which he formed as an 18-year old in 1979. After the Presidents Men who included John Peel among their fans split after releasing two singles, Jeremy moved to Edinburgh in 1982. During the last forty years, Jeremy has played in an eclectic variety of other groups including new wave band the Strawberry Tarts, electronic/dance act Paparazzi, the 60's-influenced Naturals, and country/alt. pop act Skyline. He also played keyboards on two mid-80's tours with the Revillos,and was also a guitarist in much acclaimed indie band Jesse Garon and the Desperados. Jeremy has spent the last fifteen years fronting acclaimed post-punk band The Cathode Ray, who are currently working on their fourth album. Before then he spent another decade in jazz-tinged pop outfit New Leaf who were popular in Japan and whose un-released fourth album 'The Year of the OX' finally came out on Stereogram Recordings last year. In a rare solo set, Jeremy will be playing the songs of both the Cathode Ray and New Leaf. ROY MOLLER Once described as "Scotland's best kept musical secret", Edinburgh-born and now Dunbar-based singer-songwriter and poet Roy Moller is the veteran of six albums. Roy has two albums out this year. The first of these is a reissue of his 2014 album 'My Week Beats Your Year'. which was written in reaction to the death of Lou Reed, and is about the influence and impact that the New York star and Velvet Underground frontman had on Roy over five decades and since he first discovered him as a teenager. The second of the two albums, 'Be My Baby', shares the same name as Roy's 2018 second collection of poetry, and tells of the late discovery in his early 50s by Roy, who was adopted as a baby, that his parents were Canadian and that his mother had flown from Toronto to Edinburgh to give birth to him. Roy will be playing songs from both albums in what will be a typically passionate set. Penny Black Music and 'Mr D' at The Wee Red Bar Edinburgh College of Art, Lauriston Place, Edinburgh, United Kingdom, EH3 9DF Friday 8th October 2022 7.00 p.m. £10 in advance from http://www.wegottickets.com £12 on door http://www.pennyblackmusic.co.uk http://www.weeredbar.co.uk
Band Links:-
https://www.facebook.com/moxhamstuart/
Play in YouTube:-
Picture Gallery:-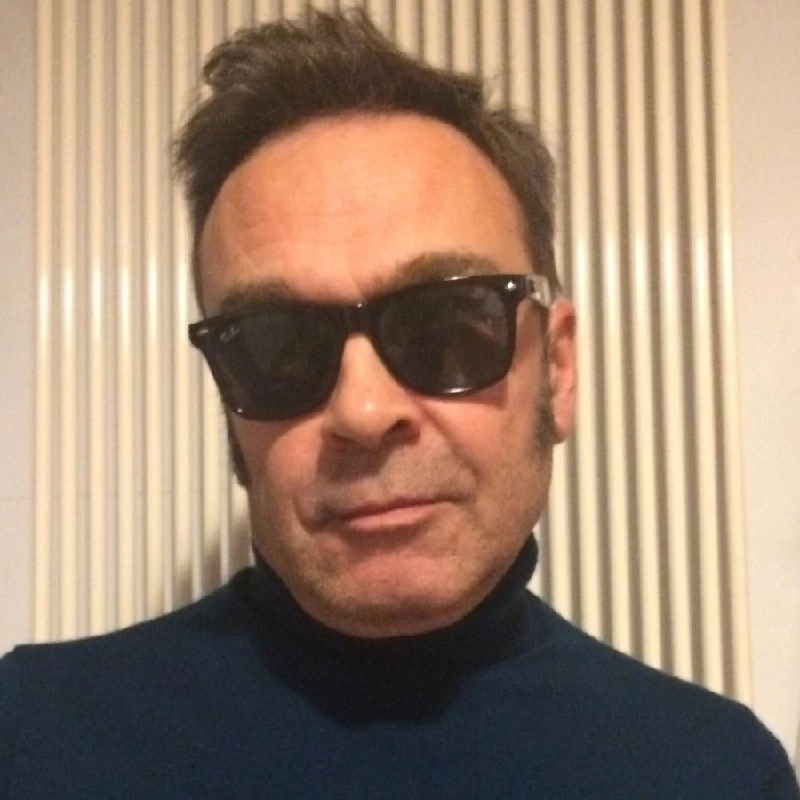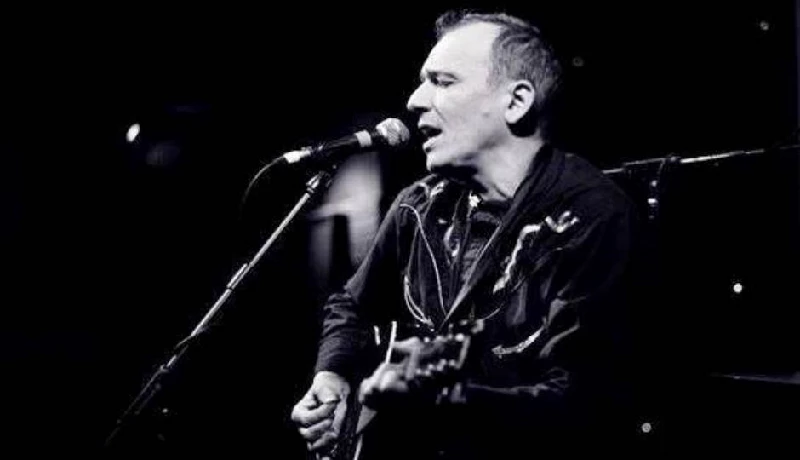 interviews
---
Interview (2010)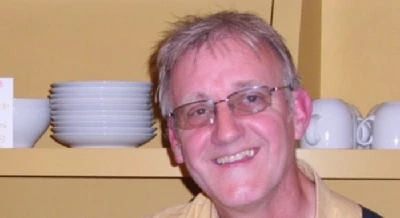 Young Marble Giants' main songwriter and guitarist Stuart Moxham speaks to Tommy Gunnarsson about his solo career and recently released compilation album, 'Personal Best'
profiles
---
Profile (2020)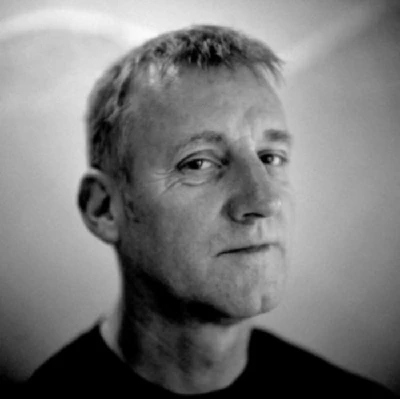 Tommy Gunnarson examines two new albums by former Young Marble Giants mastermind Stuart Moxham, the first of which 'Interior Windows' is a compilation of unreleased recordings by his project the Gist, and the second 'The Devil Laughs' on which he has teamed up with Louis Philippe once again.
reviews
---
Personal Best (2010)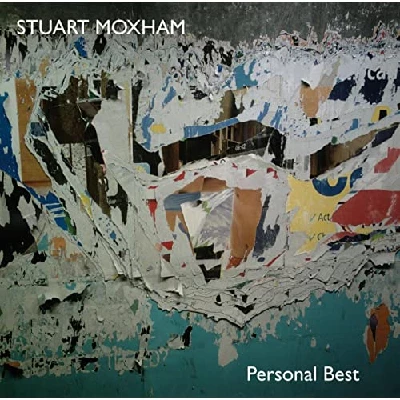 Superb compilation of the solo work of Stuart Moxham, the guitarist and main songwriter with groundbreaking late 1970's indie pop group, Young Marble Giants
Pennyblackmusic Regular Contributors
---