---
published: 29 / 7 / 2021
---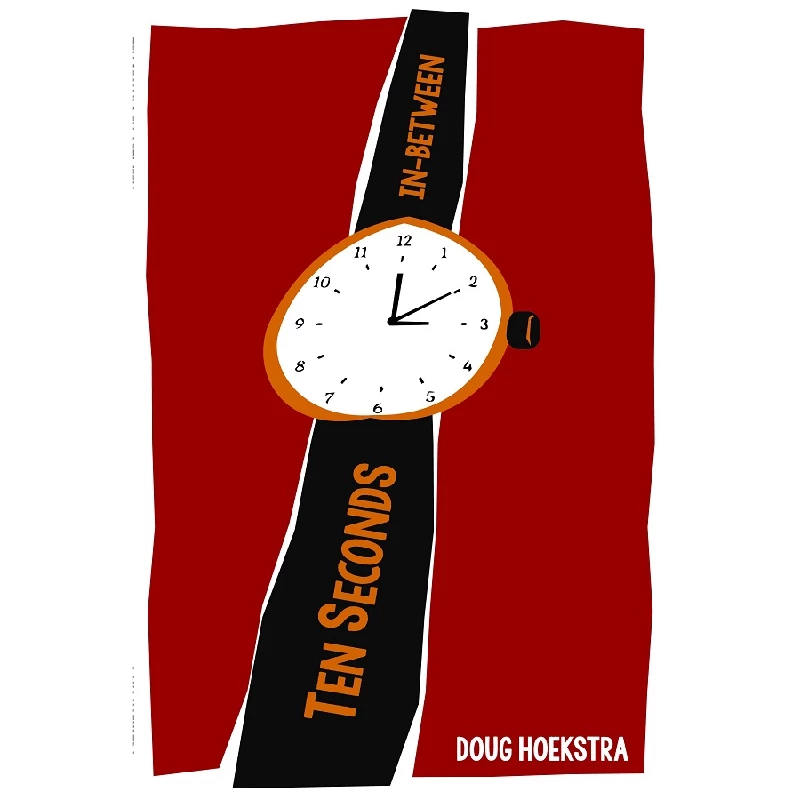 intro
John Clarkson examines Nashville-based singer-songwriter and author Doug Hoekstra's haunting new collection of short stories.
Nashville-based but Chicago-raised singer-songwriter Doug Hoekstra has a parallel career as a short story writer and a poet. 2021 has been a busy year so far for Hoekstra. He released 'The Day Deserved', his first album in a decade, to critical acclaim in April, and has now followed this with a new collection of short stories, 'Ten Seconds In-Between'. He has previously published two other short story anthologies, 'Bothering the Coffee Drinkers' (2006) and 'The Tenth Inning' (2018), and a poetry collection, 'Unopened' (2019). 'Ten Seconds In-Between' takes its title from one of its stories 'Performance Art', in which its recently single protagonist goes on a somewhat shaky first date and reflects on a psychologists' theory which he has read about in which most people meeting for the first time will decide in the first seven to seventeen seconds whether they are going to like each other or not. All twenty-two stories in this excellent collection are about the ways in which we connect with each other or sometimes don't at all. What is immediately apparent is the enormity of how much Hoekstra can say with often very little. The opening story 'Alcatraz' is about the spark that develops between a couple as they come back on a boat trip from the former prison island of Alcatraz near San Francisco. It is all over in less than half a page, The main character in 'Gravitas' - a reworking of a poem in 'Unopened' which again is told in under a page - goes to watch a fashionable synth band at a trendy club but finds more solace dancing in the arms of a loved one to his old Frank Sinatra vinyl at home. There are longer stories, however, as well. Scott in 'Mr X' has a brief fling with Barbara, the bored, lonely wife of a senator who he meets at their children's school, but connects better playing board games with her young sons. In 'Linguistics' a customer in a restaurant is reminded with aching nostalgia by the framed, faded pictures of John F. Kennedy that hang above her booth that used to also hang in her childhood home of her Lithunian grandmother. The protagonist of 'The Client in Me' goes to visit a potential new girlfriend who he has spent the night with at her strange job in data analysis. The twist when it comes is as disturbing and unexpected as it is deeply satisfying. Best of all is 'Pinewood Derby' which, set at the time of the first Moon Landing, tells of Matt, an intelligent but sensitive fifth grader, who becomes increasingly alienated from his friends. There is music as well. Jazz enthusiast Simon finds the record shop of his dreams but it is already doomed to shut in 'Hello, It's Me' , and the central character of 'The Ghost in Me' thinks that he has been ghosted by the singer/guitarist he has arranged an after-gig drink with, but the evening has unexpected consequences. Hoekstra writes evocatively of real characters often knocked off centre from their comfort zone, and 'Ten Seconds In-Between' reveals a multi-layered, versatile writer of haunting talent.
Band Links:-
https://doughoekstra.net/
https://www.facebook.com/doughoekstramusic/
Play in YouTube:-
Have a Listen:-
profiles
---
'Wintertime' Video Premiere (2021)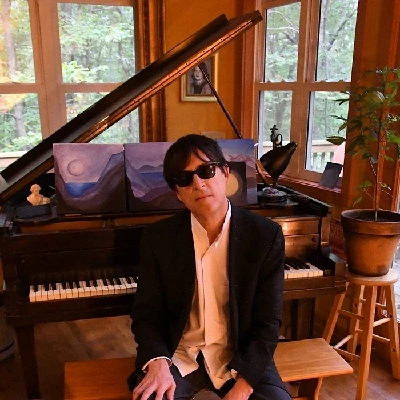 Pennyblackmusic is proud to premiere the video for 'Wintertime', the third single single from Nashville-based singer-songwriter and writer Doug Hoekstra's forthcoming first album in ten years, 'The Day Deserved'.
Unopened (2019)
Pennyblackmusic Regular Contributors
---