---
published: 17 / 12 / 2001
---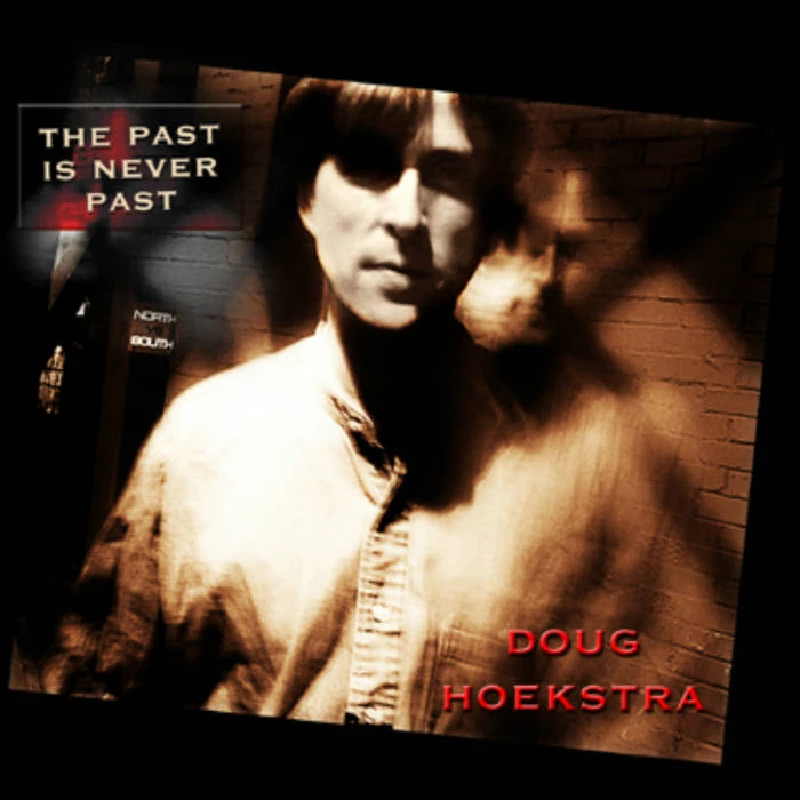 intro
It has only been a few months since Doug Hoekstra launched his breakthrough fourth album 'Around the Margins', but now, even with appreciative reviews for it still coming in, the tireless Nashville ba
It has only been a few months since Doug Hoekstra launched his breakthrough fourth album 'Around the Margins', but now, even with appreciative reviews for it still coming in, the tireless Nashville based musician has already returned with a fifth studio outing, 'The Past is Never Past'. When Hoekstra was recording 'Around the Margins', he cut over twenty five songs, only fifteen of which made the final mix. 'The Past is Never Past' features many of these other songs, and also a couple of new pieces, as well as various other rarities which had previously appeared as songwriting demos or as exclusives on special compilations, magazines and websites. A limited edition CD, it is to be sold principally on the web and at show dates on a forthcoming European tour. The problem with many "odds and sods" albums is that, recorded over a long interval in time, they often come across as rather disjointed affairs, never quite gelling together as a whole. 'The Past is Never Past', which features an opening and a reprised version of one song 'If the World Was Blind' and a cover of Bertolt Brecht and Kurt Weill's 'Ballad of the Soldier's Wife', comes across though as oddly seamless. Hoekstra, however, is a remarkably eclectic and fluent performer, able to turn his hand to the blues, country, pop, rock, folk and gospel, and to flow seemingly effortlessly, sometimes several times in the same song, from one of these genres to another. The album is dedicated to the memory of William Faulkner, the Nobel prize-winning author of the 'The Sound and the Fury' and 'As I Lay Dying', and Hoekstra, like Faulkner with his novels, similarly concentrates in his lyrics on making colorful and important the often drab and unfortunate lives of ordinary characters. While 'Around the Margins', as its title suggests, deals with lives on the margin and in the balance, much of 'The Past is Never Past' is simply about shattered illusions and broken dreams. The title track tells of a farmer's son who through a world of books dreams of escape to other places, but who is forced to take over his father's poverty-stricken farm when his parent dies. 'Staring Out at the Window' is about a Greek expatriate taxi driver, who has come to America in order to ensure his wife and son a better life, but, who leaving behind a brother and a beautiful country and having wound up in an unglamorous oil town, has also lost something vital as well. The album's central focal piece 'If the World Was Blind', in part about the death of a reclusive Garbo like former film star, is, however, more optimistic, finding hope in a newly born baby and a flower shop owner, one who could grow up to be anything she wanted, the other who has found focus and complete contentment in her job and work. While composed over the space of a decade, 'The Past is Never the Past' tackles universal themes and issues that are timeless. Stunningly poignant, compassionate, but never cynical, although the past is indeed never allowed to be forgotten about on it, this is an album that is as equally strikingly relevant now and in the future.
Track Listing:-
1
She Walks in Beauty
2
Oh, Zamira
3
500 Miles Away
4
Break My Fall
5
The Past is Never Past
6
Drops Fell From My Fingertips
7
If the World was Blind
8
What's On Your Mind?
9
Staring Out the Window
10
Where I Worked
11
The Life We Love #9
12
Ballad of the Soldier's Wife
13
Rear-view Mirror Effect
Band Links:-
https://doughoekstra.net/
https://www.facebook.com/doughoekstramusic/
Have a Listen:-
Pennyblackmusic Regular Contributors
---