---
published: 29 / 10 / 2020
---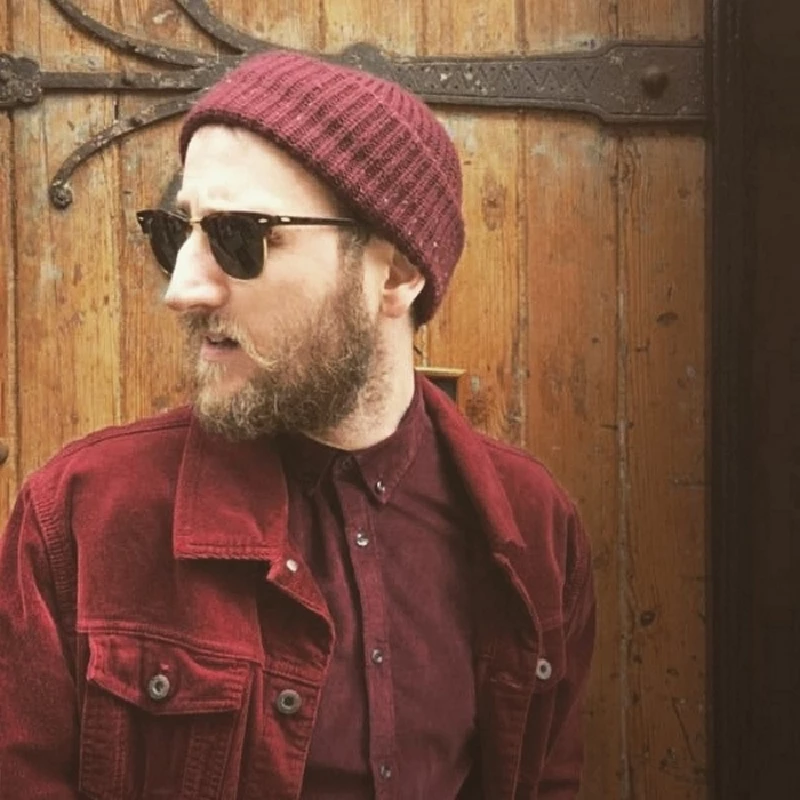 intro
London based singer songwriter Al Joshua, formerly of Orphans and Vandals, chats to Owen Peters about keeping creative during lockdown and his plans post-Pandemic.
During the past few months I've dropped emails to various people I've interviewed or reviewed their music over the years. You know the deal. Just checking in with them. How are you doing? What are you up to? Simple questions which can and have opened thoughts previously unspoken. Not surprisingly the response hasn't been particularly upbeat. Some have taken the lockdown measures really hard from a personal and professional point of view. Most had no desire to go on record and discuss what one person described as a "Fucking mess of a career". But one artist who seems to be rolling with the punches in these uncertain, confusing times is singer songwriter Al Joshua. He had a very positive 2020 planned. On the back of his highly acclaimed 2019 album 'Out of the Blue' the London based singer, producer and script writer was making baby steps in getting his music out to a wider audience. The album's title track ('Johnathan') currently stands with over 74,000 hits on Spotify. Not bad for someone without a management team or record label. So via the safety of email I began by asking the tentative, but basic question "Hi Al, How are you?" "I was advised to shield during lockdown so I didn't really see anyone or go outside for a few months, which is perfect for me as hell is other people" Al states. "But you worry about family and friends, and all the people in various unpleasant and desperate situations. And of course the government fucked almost everything up right from the beginning so God knows how much needless suffering was piled on top." "From a personal point of view one of the biggest disappointments was the summer cancellation of the dance/theatre piece based on my album "Out of the Blue". It was going to be directed by the very talented (contemporary dance choreographer and director) Ben Wright. The understandable decision to cancel until further notice was kind of heart breaking. Unfortunately we also haven't been able to go ahead with the vinyl re-release of 'I Am Alive and You Are Dead' by Orphans and Vandals yet, but hopefully we will in the future." he adds ruefully. "On a positive note," Joshua adds, "we are giving an old album called 'Pigeons' a digital re-release. I made 'Pigeons' at home on a tape recorded back in 2005, before I was ever in Orphans and Vandals. It's a lo-fi album of just me playing songs on my guitar. Orphans and Vandals used to give copies away at gigs. I look back on that album really fondly and still get messages from people about it, so I'm delighted we're going to be re-releasing it now". "The lockdown did allow me to focus on how I was going to raise the funds for my next album. I wrote eighteen songs for the album, most of them late last summer and autumn and then some more recently since lockdown. They are a more fun set I think. Again, reaching back, and maybe sideways in styles - folky, rootsy, bluesy, maybe a little even rock. Lots of bright yellows and greens and primary colours." Al expands on he's taking the fundraising route on this occasion. "It's all down to not getting industry support. We applied for the PRS Momentum grant which was turned down and the musicforall fund which was turned down. I sent out hundreds of emails to various outlets and was completely ignored by 98% of the recipients. That's just the way of things. If you're not what the management company/label/PR company is looking looking for or, much more likely, they've never heard of you or your work, you don't hear back. "Experience tells me the music industry is looking for people they've heard of creating a buzz, and these days, people that have the benefit of having large, active and growing online social media followings. I get it. That's how the industry works." For now we're trying to raise £6,000 which is for the recording. But we'd actually like to eventually raise £10,000 in total so that there is some money for PR, possibly some full band live shows and maybe a limited amount of vinyl. The timeline depends entirely on raising the funds. Currently we've raised £1245, and if we raised the rest next week, then that's when I'd go in and start making the album. I'm hoping for a fairly quick process, recording mostly live to get the right spirit and the right ragtag rough and tumble folk blues vibe. But yeah, the timeline is just hanging on raising the money." Joshua offers not surprisingly, lots of frustration, but little in the way of bitterness. He's clearly been down this route before. For some of us less driven souls being based at home has allowed for new skills. Learn a language, take up yoga, get fit, or eat cakes and watch telly. Joshua's time alone sent him into creative overdrive. "For me, increasingly so over the last couple of years, and especially over 2020 with shielding at home so much, I feel my job is to create" the singer states. "William Blake said "If he who is organised by the divine for spiritual communion, refuse and bury his talent in the earth... Shame and confusion of face will pursue him throughout life to eternity". I do not wish to be pursued by the furies and by shame and confusion any more than the natural amount allotted to us humans so I must just keep creating music and writing." he explains. "So at home I did a lot of reading - looking at the shelf I see a lot of Margaret Atwood, Toni Morrison, Ali Smith, Alan Moore, some Paul Auster, cheap thrillers and old sci-fi, some history books and a book about British folklore. But I decided I needed to make something, do something while I was locked down and locked in so I decided to make an album using just my phone. I listened to a lot of traditional folk music, old old songs, read lyrics of child ballads. I thought about those melodies and the images used, the stories told and decided to make my own collection of new ancient songs, weird stories and tales. They infect you, get in your blood. It's another way of seeing the world. Through April and May I worked on these songs all morning, from whatever ideas and fragments suddenly arrived when I woke up. Different kinds of stories and melodies to what I've done elsewhere. I avoided using guitar, except for one song, and relied just on conveying the song with my voice. When I felt I had written enough, I recorded them onto my phone. There were about twenty and out of these I chose the songs that make up the lockdown album 'Anomalous Events', which came out digitally later in June. It's an album of strange acapella songs, it's not for everyone, not my most accessible work. But it's an extremely singular album. I've not done anything like it before and probably won't again. I don't see how I could. Those songs came out of an ancient seam. I didn't know if I was writing about the times now, the past, myself or just stories. That album is not attempting to make you like it and it has no interest in comforting you. It comes not with peace but a sword. I've heard from people who have put time and effort into it as a whole and in understanding each song and know they've been deeply affected by it. It was good to do something so quick and get it straight out." Al is right. 'Anomalous Events' is not for everyone. The album is typical of Joshua in its diversity, range and lyrical content. Having listened to the album more than a couple of times, it strikes me that it has the structure of a performance piece. He is constantly setting up scenes, scenarios, images of life, death, comings and goings. Lovers enter, lovers exit. The unsettling "I get the urge to destroy everyone" offers just 23 seconds of potential mayhem. Whilst my particular takes from the album 'Boy With The Pigeon Chest' and 'Green Valley' provide over twelve minutes of sumptuous melodies and rhymes. I wonder if I'm the only one who doesn't want to know exactly what the lyrics and stories mean? Somethings are better left unknown. I ask Al about the album title and its make up. "'Anomalous Events' are mysterious, seemingly inexplainable occurrences - they undermine all our comfortable understandings, our assumptions about the world and the cozy conspiracies allow us to sleep at night and get up in the morning without questioning things. They reframe experience from a different point of view and sometimes bring horror, but most importantly, they give an opportunity for a deeper, better understanding of the world. And so we prefer not to see them or to write them off. But the world is full of them. We tend to think of them as things read about on a late-night internet spiral when you should be sleeping - the supernatural and all that, but I'm not talking about that. I see them everywhere in other things - does it not seem to be an anomalous event to us when we ask ourselves, "Why doesn't this person love me anymore?" or "Why don't I love this person?", "Why am I this way or that? Doing this or that?" To our deepest minds, the coming and going of people and thoughts and the motion of memory like waves on the sea, these things are all anomalous events. And they are opportunities for insight. All the tracks are available on Spotify, iTunes, Apple music and various other social media sites I think. And I'm sure you can hear it free on YouTube." "Oh yes!" he says as if he's suddenly remembered he left the taps running. "The other big news I'd like to announce is that I was approached by the director Kirsty Bell and producer Ben Charles Edwards about creating the music for a new feature film which I've just signed on for and am delighted to be doing. The title of the film itself is 'A Bird Flew In', which they have taken from one of the song titles on the 'Anomalous Events' album. The soundtrack will be made up from songs from my previous LPs and I'll be writing and recording an instrumental score for the movie over the next couple of months. Lyrics from my previous albums have also been used in the script. 'A Bird Flew In' is a drama about the lockdown. It's directed by Kirsty and stars Derek Jacobi, Jeff Fahey, Sadie Frost, Francis Barber, Julie Dray, Morgana Robinson and others. The film is currently in post-production and I'm in the composing phase." Kirsty Bell made headlines three years ago, when she bought out the UK film financing company Goldfinch Entertainment ahead of its third-year anniversary. The company has attracted an impressive array of talent from Orlando Bloom, Bill Nighy, Sir John Hurt, Charles Dance, David Tennant, Helen Baxendale and Hayley Squires. I suggest he's working with a gifted director. "Yes she certainly is. When I met her she showed me her beautiful drawings of birds. I know her because she and Ben - the producer - approached me about doing the music. She is a big fan of 'Out of the Blue" and had listened to the album a lot while conceiving project and I think it influenced the way she imagines the music for the film and the mood of the movie. Ben is an old friend of mine and we have worked together before. He directed the movie 'Set the Thames on Fire' which I wrote some years ago as a kind of grotesque fantasy roman or film a clef about my younger years, and for which I also created the music." When I ask about current musical influences, Al isn't particularly keen on breaking them down into titles or time spans. "I never particularly focus on whether the music I'm listening to is new blood or old blood. The idea that music is somehow "progressing", moving in a forward direction, being innovated by youth generation after generation is an incredibly recent myth. It's a by-product of human obsessions since the technological revolution followed by the industrial revolution and the last few hundred years. We think everything is going forward, being improved, innovated. What direction is "forward" with music? Music is many things but it is not a spinning jenny or combine harvester or the latest toaster. It doesn't actually get improved in a conveniently linear history. Neither is good music the exclusive domain of only the young. The incredibly recent, modern myth tells us people only produce good music when they are young and then burn out, sell out, or go over the hill. I guess that myth conveniently matches the economics of fashion and who has a disposable income and free time. It does make it easier to target audiences en masse, flatter them and get their money. I know the purveyors of these myths are true believers in this bullshit though. Some people no doubt think I'm being terribly conservative and dusty as an old library here, but ask yourself, is it not unspeakably convenient for industry, that our ideas about music and innovation and who makes it and for whom, completely match what would be ideal for an out of control capitalist society? For thousands of years, the human connection to music and story went much deeper than these useful marketing/sales myths. When humans put their handprints onto the walls of caves nine thousand or more years ago, we had no such myths and yet that art endures, ever more meaningful and resonant. But yeah, I've been listening to stuff. I think the albums I've most played recently are a collection of Connie Converse songs called 'How Sad, How Lovely'. Do you know her? Everyone should, she was an astonishing singer-songwriter in her 50s and very early 60s who got just completely ignored by everyone. Couldn't make any headway at all and then gave up. She recorded songs for friends on a couple of reel to reel tape recordings which is what 'How Sad, How Lovely' is made up of. Beautiful, funny, sad, imaginative stuff. Later in life, in the 1970s, she disappeared. I wish she had known that people would hear her, hear her and really listen and appreciate her. But while her disappearance is tragic, her creative life wasn't - even if no one was listening or helping her. Just showing up for work, creatively - waking up and making something, is a profoundly optimistic action. No matter how you may personally be feeling - good, bad, desperate, whatever, creating something is an act of joy and optimism. Which is why art matters and is urgent no matter what else is going on in the world. Leonard Cohen's posthumous album 'Thanks for the Dance is astonishing. One of his best" Al continues. "I am haunted by the line "No one to follow/And nothing to teach /Except that the goal/Falls short of the reach." Similarly, Bob Dylan's most recent album 'Rough and Rowdy Ways' is one of his absolute best, and possibly my favourite, along with 'Modern Times'. "I was particularly inspired by the song 'Murder Most Foul'" Al states. "It's hard to overstate the affect this song has had on me. I know of no songs like it - not in Dylan's own work and certainly not anyone else's. It is in part a meditation on power - no more about the actual JFK than Shakespeare's historical plays are about the actual historical figures they portray. It's also a subjectively viewed cultural history of the US since Dylan's childhood. It's also a Proustian mediation on the nature of memory. And not just memory but how memory - which is essentially all our lives are - is haunted and hunted by, can actually revolve around central traumas. Each time the narrator flies off on one memory image or another throughout the song, they turn the corner and there is the 'murder most foul' waiting for them. "Wake up little Suzie, let's go for a drive/Cross the Trinity River, let's keep hope alive/ Turn the radio on/Don't touch the dials/Parkland hospital only six more miles..." The narrator is reliving, from the point of view of a 50s/60s teenager, one of those teenage moments of freedom in a car with the music playing, but what destination is slouching toward them but the hospital where Kennedy died. It's memory, re-lived as a dream through juxtaposition. The traumas or central memories and experiences of our own lives are like this. We think we are thinking about one thing, or living out one experience, and we turn a corner and find it led back to one of these central traumas or experiences. Then the song turns into an act of remembrance and prayer ("If you want to remember / You better write down the names") as Dylan calls for the 50s radio DJ to play countless songs in order to surrender to experience and remembrance. This act says "We were here, we saw these things, we did these things, we were alive". It is perhaps the most astonishing song from his career. Someone very nicely told me that my song 'Souvenirs' from "Out of the Blue", was a masterpiece of long form songwriting, but a real example of that is 'Murder Most Foul'. Of younger artists, a guy I was dating sent me lots of things to listen to. The only one I can remember particularly liking right now was Lizzo. I think she's great". I suggest we all know a planned future at present is impossible. But what are you hoping for during the coming months? "Other than generally trying to avoid icebergs and stay afloat, I'm really enjoying composing this instrumental music for the movie 'A Bird Flies In' and can't wait to record that soon. Once that is done my whole focus will be on the next album - that's why we keep posting free music and film content on Instagram putting stuff on Spotify. I can't wait to reach more people. The moment we've got enough funds through the GoFundMe, I will be straight into the studio. I think it's going to be recorded the same way it's been written, with a lot of joy and humour and weirdness and some sadness too - much like life with one's eyes open I guess. It's going to be my most accessible and fun album so I really want to get that on vinyl and available to people who keep asking if any of the others are on vinyl. I want to say Yes this time. And I desperately want to play live and support the album, once circumstances allow. I haven't played live regularly with a band of other musicians since Orphans & Vandals and I desperately miss it. These are my plans but as you can understand, the exact timeline is hard to pin down. Now I would love support and collaboration from the industry in these things – I'd love to be on a good, passionate label, have a manager and a live agent and publisher and all that. But if I can't get them, I will continue regardless. It isn't up to other people to tell you whether you're an artist or not. Only you can decide that". One of the last half dozen live gigs I saw was Al Joshua playing upstairs at Ronnie Scott's. He seemed to have a direction, focus and bags of enthusiasm. But like many, many other performers their worlds have been devastated since Covid came into our lives. His future plans have luckily been put on hold rather than decimated completely. Others haven't been so lucky. But Joshua not only wants to write, create, perform there is an inner need. I'm sure it's this insatiable desire that drives him on. I wish him well. '[Out of the Blue', the OST to 'Set the Thames on Fire', Al's lo-fi homemade album 'Pigeons' (re-release coming soon) and his latest LP 'Anomalous Events' made on his phone while shielding can be found on his Spotify page here: https://spoti.fi/35mDCIQ GoFundMe Link: https://gf.me/u/yn7biz
Article Links:-
https://spoti.fi/35mDCIQ
https://gf.me/u/yn7biz
Band Links:-
https://www.facebook.com/aljoshuamusic/
https://www.instagram.com/aljoshua/
https://www.facebook.com/al.joshua.982
https://m.facebook.com/orphansandvandals/
https://twitter.com/aljoshua4
Play in YouTube:-
Have a Listen:-
Picture Gallery:-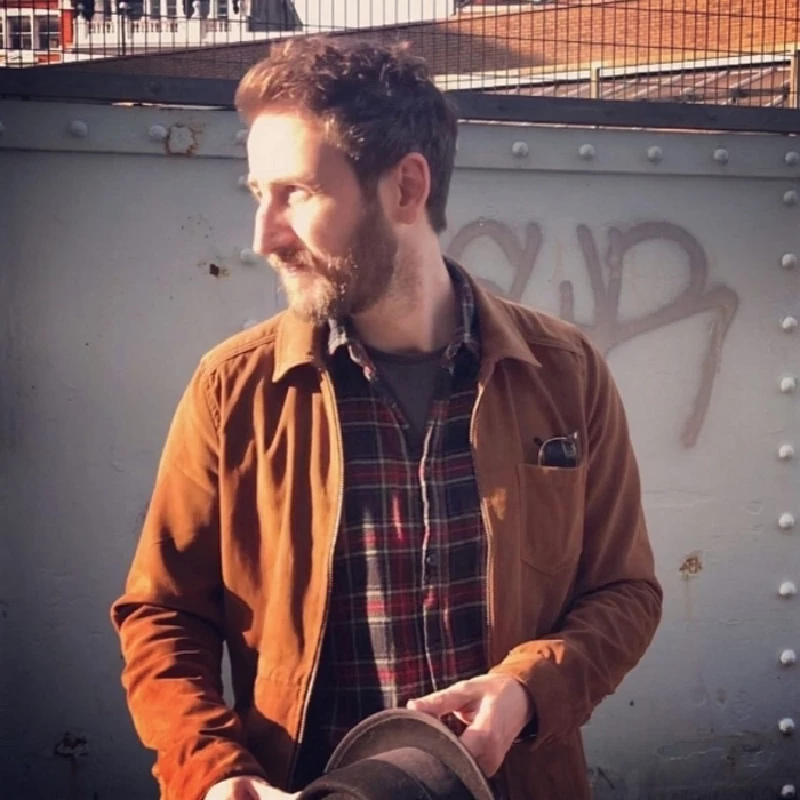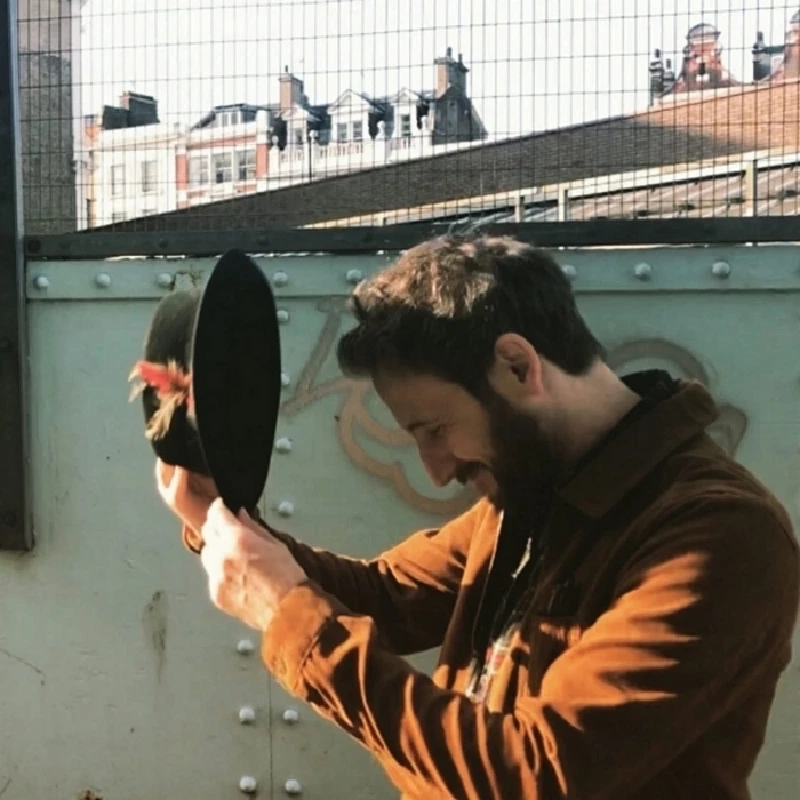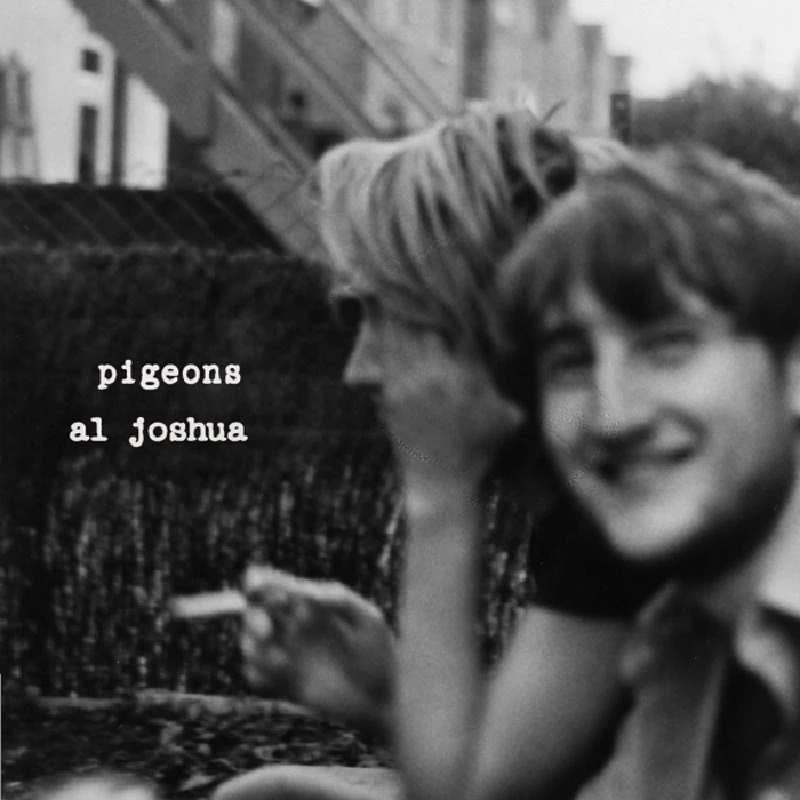 Visitor Comments:-
2409

Posted By: Paulnub, USA on 22 May 2022 edit
Thank you - your comment will be published once it has been reviewed
---
2408

Posted By: Paulnub, USA on 22 May 2022 edit
Thank you - your comment will be published once it has been reviewed
---
2399

Posted By: Marynub, USA on 21 May 2022 edit
Thank you - your comment will be published once it has been reviewed
---
interviews
---
Interview (2019)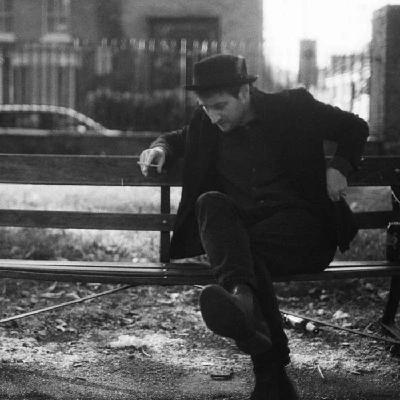 After seeing him perform at Ronnie Scott's, Owen Peters speaks to singer-songwriter Al Joshua about reaction towards his remarkable debut solo album 'Out of the Blue', his plans for his next album and the vinyl reissue of 'I Am Alive and You Are Dead', his previous band Orphan and Vandals' only LP.
Interview (2019)
Pennyblackmusic Regular Contributors
---