---
Go Betweens
-

G Stands for Go-Betweens Volume 2
published: 24 / 12 / 2019
---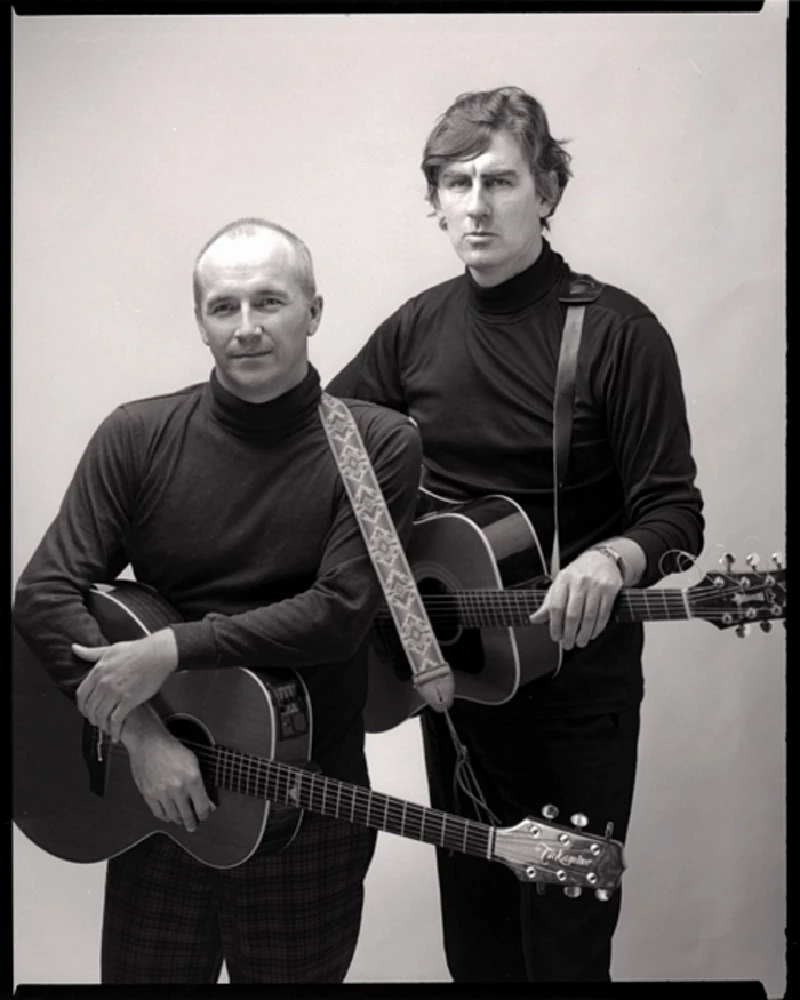 intro
The second instalment of the Go-Betweens anthology series is finally here, and Tommy Gunnarsson delves into a vast content of demo and live recordings, but also enjoys the band's final three albums in their remastered glory.
A few months ago, I finished reading one of the best books I have read in a long time. The book was 'Grant and I' by Robert Forster, telling the story of both his friendship and working relationship with Grant McLennan, co-founders of the pride of Australia, The Go-Betweens. The two ended up in the same class at school, and after turning him down a few times, Grant finally agreed to Robert's proposition of starting a band. After recording a couple of singles with different drummers, they found Lindy Morrison, who then stayed with the band until their break-up in 1989. Along the way, they would also pick up bassist Robert Vickers (who recently had a playground named after him in Brisbane) and singer/multi-instrumentalist Amanda Brown, to finally become a quintet for the last couple of albums. Almost five years ago the first box set, aptly titled 'G Stands For Go-Betweens Volume 1', was released, and sold out almost on its release date, despite it costing a small fortune. That first collection gathered the first three albums ('Send Me A Lullaby', 'Before Hollywood' and 'Spring Hill Fair'), and added a lot of bonus material, like a compilation of those first ultra-rare singles and unreleased demos, etc. Did you miss out? Well, you're not alone! But now is your chance to get there in time when the next instalment arrives in December! The second volume, unsurprisingly, deals with the next phase of the Go-Betweens' story - the last three albums with the 'original' line-up of the band: 'Liberty Belle and the Black Diamond Express' (1986), 'Tallulah' (1987) and '16 Lovers Lane' (1988), the latter containing the semi-hit single 'Streets of Your Town'. But the fun obviously doesn't end there - not at all. Keeping in the tradition of the first box set, we're once again treated to an abundance of extras, spread across a further seven discs consisting of two vinyls and five CDs (the original albums are all on vinyl here), which means that the box ends up with a total of ten discs! The two bonus vinyls contains an eighteen-song live performance, recorded at the Town & Country Club in London back in May 1987, while touring for 'Tallulah'. The five CDs offer a wide range of outtakes, radio sessions, B-sides and demos; the twenty-eight demo recordings made by Grant and Robert for a planned seventh album must count as a highlight of this box (some of the songs were actually re-recorded for solo albums released by both of them). Of course, the collection also boasts a bunch of non-audio treats, among them a 112-page book with photos and liner notes by Robert, and the first-ever printing of the 'Liberty Belle' songbook, originally planned for release back in 1986 but which for some reason never came out. So, how about this anthology, then? Well, I won't be reviewing the three original albums here, as I'm sure you're already familiar with them if you intend to invest (if not, it really is an expensive way to get to know this brilliant band). What I can say, though, is that they are all remastered from the original tapes, and this is the first reprinting on vinyl for many years. I have only had the chance to listen to the digital version of the tracks, but it sounds great! But we're quickly moving on to the real goodies here. First up is the double-album called 'Fountain of Youth', which is the live recording from 1987. By now, the band had added the multi-talented Amanda Brown to their line-up, and she can be well heard already in the show's opening song, 'Bye Bye Pride', where she plays the oboe and also sings backup vocals. Her contributions also add new colours to old classics like 'Your Turn, My Turn' (from the band's marvellous debut album 'Send Me a Lullaby'), where she plays violin and sings. All in all, this is a great live recording, and a chance for all of us that sadly never had the opportunity to see the Go-Betweens perform live to hear them in all their pride. A professionally filmed show would be even better, but hey - you can't have it all, can you? Next is the first rarities disc, entitled 'The Devil Is in Your Dress', covering material from 1985 and 1986. This is largely made up of demo recordings, most of which are unreleased songs, but there are also demos of songs that ended up on official releases, like 'In the Core of the Flame', which was recorded for 'Liberty Belle': in this earlier version it almost sounds like something taken from the aforementioned debut album, or the equally brilliant follow-up, 'Before Hollywood', with its prominent bass sound and the rougher production. And, if I may say so, I actually prefer this unpolished version, as some of the band's mid-80s recordings sadly suffer from the slick production that was very popular at the time. There's also a re-recording of 'Don't Let Him Come Back', originally released as the B-side to their second single, the classic 'People Say', this time with organ and an overall 'tighter' sound. The second rarities disc, 'Run from Him', covers the years 1986 and 1987, and kicks off with 'I Know What I Like', a demo recording that sees the band using a drum machine, which just sounds weird to my ears (sure, they did it on 'Tallulah' too; I didn't like it there either). I have never really understood why bands with great drummers like the Go-Betweens had to use drum machines, but I guess it was all part of the experimentation. On this disc you can also hear the demo for the single 'Right Here' (taken from 'Tallulah'), sounding far less polished than the version we are used to. The same goes for 'The Clarke Sisters' and 'The House that Jack Kerouac Built', featured here in all their demo glory. 'Trying to Be a Strong Person', the 1988 rarities disc, is of course packed with demo recordings made for the band's final album, '16 Lovers Lane'. Some of my favourite Go-Betweens songs are taken from this album, so it's great to hear these outtakes, often featuring just Grant and Robert, like the lovely recordings of 'Love Is a Sign' and 'Love Goes on!' (which is probably the best song they ever recorded, and in a better world would have been a worldwide smash hit). The latter is also featured in a second lovely demo version, recorded by Grant and Amanda, where she sings and plays the violin. But we can talk all day about the rarities discs here - the real centrepiece in this box set is the collection of twenty-eight demos recorded by Grant and Robert, intended for the follow-up to '16 Lovers Lane'. Now we know that album never happened, as the band split up before the recording began, so it's extra special to hear these songs in their quite rough early stages. Songs like 'Danger in the Past', 'Dear Black Dream', 'Haunted House', 'Broadway Bride' and 'Easy Come, Easy Go' were later re-recorded for Robert's and Grant's first solo albums ('Danger in the Past', which came out in 1990, and 'Watershed', 1991), but there are also some songs that have been unreleased until now. Listening to them, you get a glimpse of what might have been if Grant and Robert had decided to keep going with the band. According to Robert in the aforementioned book, the couple talked about recording the album on their own, without the rest of the band, making it more or less an acoustic record. This means that what you hear is probably quite close to what the finished album would have sounded like. Fascinating. And I miss them even more. As I only got a digital copy of the box set to review, I can't say much about the non-audio contents, but I would be surprised if it was anything short of brilliant. Because the Go-Betweens were brilliant. And this box set just proves my point.
Band Links:-
http://www.go-betweens.org.uk/
https://www.facebook.com/gobetweens/
https://en.wikipedia.org/wiki/The_Go-Betweens
https://twitter.com/gobetweens
Picture Gallery:-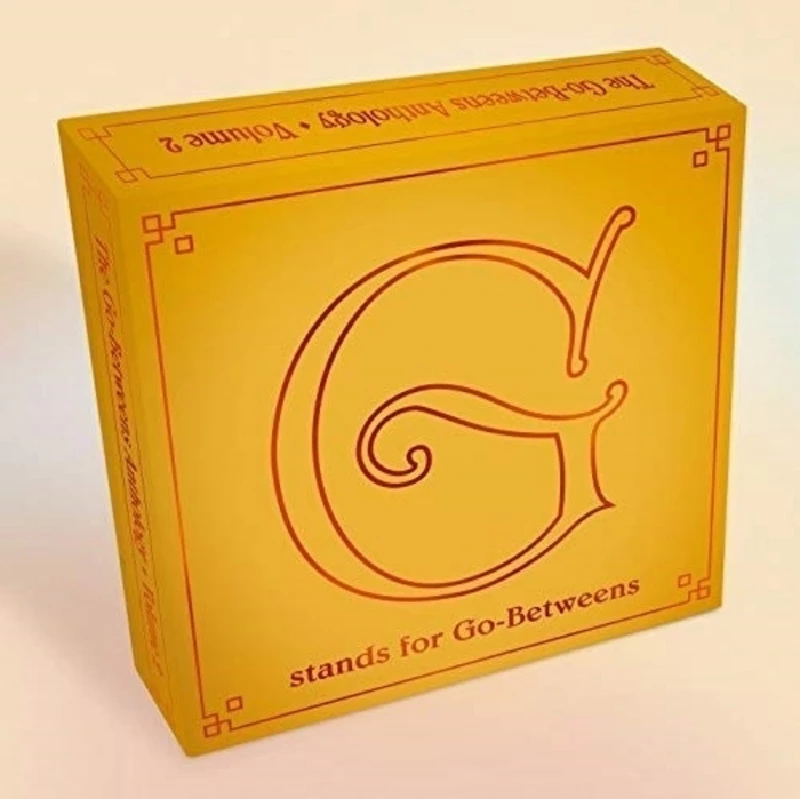 profiles
---
Right Here (2018)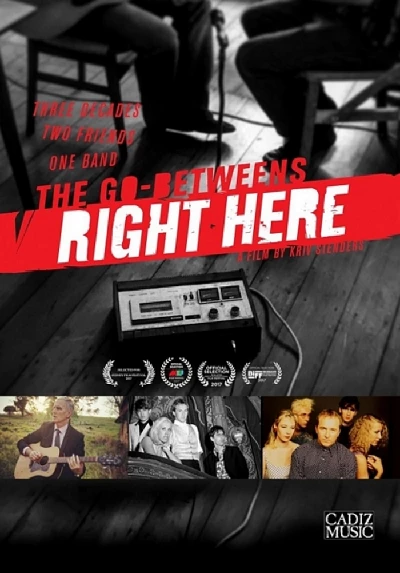 Dixie Ernill enjoys Kriv Stender's engaging documentary that delves deep into the heart and soul of Australian indie-rock band the Go-Betweens.
related articles
---
Robert Forster: Feature (2019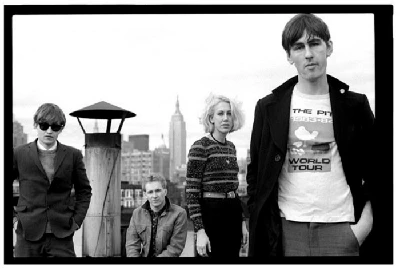 Dixie Ernill, in 'Ten Songs That Made Me Love...', writes of his ten favourite songs by Australian singer-songwriter and Go Betweens co-founder Robert Forster.
Pennyblackmusic Regular Contributors
---