---
published: 22 / 10 / 2019
---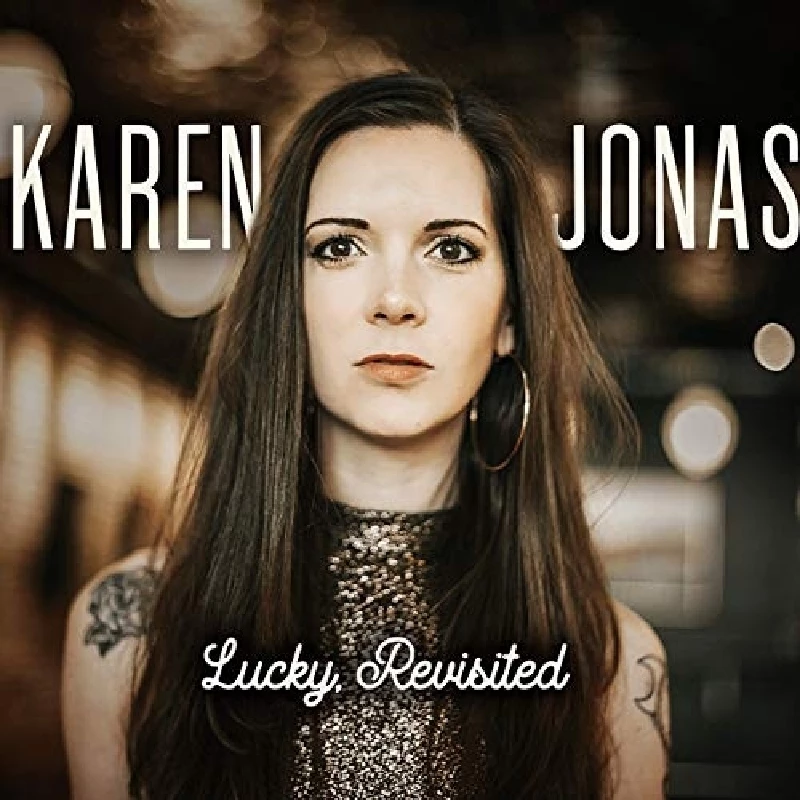 intro
First-rate new album from country artist Karen Jonas in which nine tracks taken from her previous three albums are given a new treatment along with some covers
For her fourth studio album Fredericksburg, Virginia-based country artist Karen Jonas, as the title would suggest, revisits a handful of songs from her first three albums and adds a couple of covers as well. Having caught Jonas live at a small venue around the release of her 2018 third album 'Butter', I can confirm that she gives a cracking performance on stage, something that was suggested from her studio albums. It's not always the case but Jonas captures the excitement and atmosphere of her live shows pretty well on her albums. So, lacking a live album, which might well have limited appeal, re-recording select songs from her three albums to display how they've grown is not such a bad idea. These songs have been road-tested for some time now and going into a studio with what are, essentially, old friends now could be interesting. And it's a successful project. Maybe the most well known song from 'Butter', the title track, is shorn here of the dirty brass that graced the original version but Karen's vocals are even more sultry if that were possible. With guitarist Tim Bray playing a more prominent part on this track and throughout the album. the result is certainly a different take on the version we've come to know and love. After a couple of plays it transpires that no one version registers as the favourite. While familiarity might initially favour the better known version, the fact that Jonas has added more than a little twist to these new versions makes the listening experience completely different. Having lived and played with these songs for a while now out on the road, Jonas and Bray have developed a kind of hybrid that will keep old fans happy while trying some thing new with the songs. Even when the change is more drastic as on selections such as 'Gospel of the Road', which one thought couldn't be improved on, given this stripped-back setting actually adds to the soulfulness of not only Karen's vocals but the new arrangement of the song takes her heartfelt performance to another place entirely. The opening cut 'Ophelia' shows that, even though for the most part these interpretations are more stripped-down than the original studio versions, it doesn't mean that they have also been slowed down to a snail's pace. To these ears it seems that the pace has been picked up. Karen's opening advice to "hang onto your hats boys" no doubt confirms this. And although this version is closer to what you'd hear if you went to a gig, give the track a listen on headphones and appreciate just how intricate Bray's guitar playing is. The cover of 'Lovesick Blues' indicates that Hank Williams isn't the only one that owns this song now. If Karen's vision for recording this country classic was to bring it bang up to date for today's market, then it's been successful. The other cover is a gorgeous version of Bob Dylan's 'It Takes a Lot to Laugh, It Takes a Train to Cry'. Karen turns in one of her most soulful vocal performances and the arrangement is simply beautiful. Again Bray's playing almost, but not quite, steals the show from Karen. It's a remarkable reading from all concerned and for once saying that a cover version owns the song is true in this case. 'Oklahoma Lottery, the title track from Karen's debut album, displays the singer's blues tendencies, that sultriness evident in her vocals indicating that this is another song that has benefitted from years of being sung on the road. It was an inspired move to re-record these songs that have been part of her live repertoire, not only to introduce her to a new audience but also to remind her loyal following of how Karen and her band have developed over the years. It's far from a 'best of' but surprisingly, as it features nine songs, all her fans will be familiar with it serves as a new album, fresh and not just a rehash of former glories. As an introduction to a singer-songwriter who takes in jazz, blues, honky-tonk and the obvious country influences, it couldn't be bettered.
Track Listing:-
1
Ophelia
2
Lovesick Blues
3
Oklahoma Lottery
4
Lucky
5
It Takes a Lot to Laugh It Takes a Train to Cry
6
Butter
7
Country Songs
8
Wasting Time
9
River Song
10
Money
11
Gospel of the Road
Band Links:-
https://karenjonasmusic.bandcamp.com/
http://www.karenjonasmusic.com/
https://www.facebook.com/karenjonasmusic
https://twitter.com/karenjonasmusic
interviews
---
Interview (2018)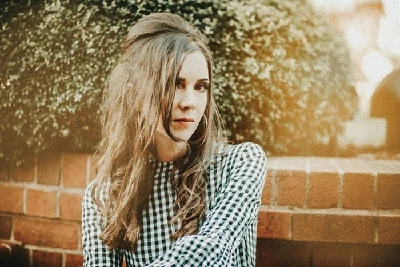 Much acclaimed and rising country singer-songwriter Karen Jonas talks to Malcolm Carter about combining motherhood with a heavy touring schedule and her just released third album, 'Butter'.
Pennyblackmusic Regular Contributors
---