---
published: 25 / 2 / 2017
---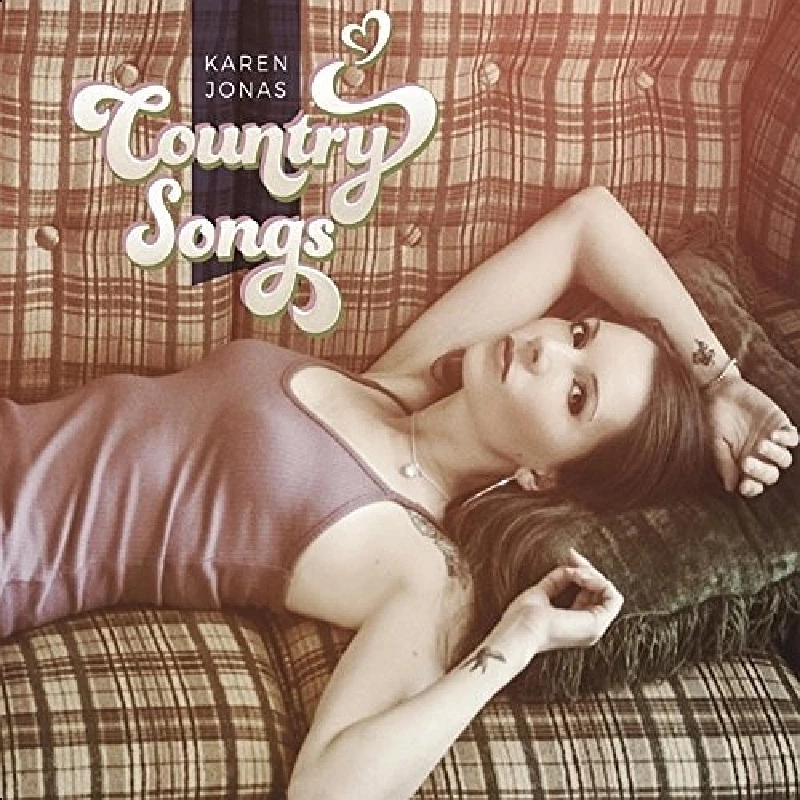 intro
Authentic and classic country on second album from remarkable Virginia-based singer-songwriter Karen Jonas
Ah, January. The most hated month, especially for music fans, who won't see the release schedule hot up until at least the middle of February. Too often, it's a month wasted listening to the 'hot tips' irrational critics will pretend to have no recollection of by the time the festival season rolls around. A better time would be had by rounding up the music missed from the year before. Such as 'Country Songs', the second album from Karen Jonas, which has been on sale since October, and yet – as far as I can tell – did not trouble any of the 'album of the year' polls. It takes only a cursory listen to this record to realise that the critics have made a major oversight. 'Country Songs' represents the declaration of a serious talent. Although it is Karen Jonas' name on the cover, this is a genuine collaboration between the singer-songwriter on acoustic guitar and lead-guitarist Tim Bray, whose electrifying guitar solos add gravitas to a collection of enthralling songs. Having met only a short while before Bray helped Jonas record her first record, they have since consistently performed as a duo. They make an ideal match – Bray's vintage Gretsch sound would make even an ordinary song sound a bit special, but he deserves to work with a special songwriter, and that's what Jonas is. No better is this illustrated than on the album's centrepiece, 'Wasting Time', where Jonas makes a successful pitch at a country standard for the ages and then Bray ensures it'll get the attention it deserves with the album's finest guitar solo. Elsewhere, Bray concentrates on an authentic twang that roots Jonas' songs firmly into the great American songbook. The notes that accompany this album emphasise its essential modesty – a local band writing songs in a living room and recording them live in the studio. But, in actual fact, they have nothing to be modest about. And, while they may 'only' be backed by local musicians, everyone involved appears to be ensuring this release stands as the key witness statement in Fredericksburg, Virginia's application for promotion to the top division of music towns. Everything they try works. When the song needs a big chorus, Jonas finds one. If it needs a killer solo, Bray steps up. Most importantly, when the songs need a good punchline, Jonas finds a great one. 'Wandering Heart' finds Jonas warning her on-the-road husband that she has a "wandering heart while you've got wandering feet". 'Country Songs' is a slightly tongue-in-cheek ballad with a first rate joke about Dwight Yoakam's jeans that I won't spoil by repeating here. It's worth emphasising that this is a record entirely unapologetic about aiming squarely for a classic country sound (if you're really after an indie band with a bit of pedal-steel, this won't be for you). But, having pitched her tent firmly in a traditional field, Jonas then pulls out all the stops to make the music defiantly her own. The record ends with Jonas finishing a take and saying, "I kinda liked it." You will too.
Track Listing:-
1
Country Songs
2
Keep Your Hands to Yourself
3
The Garden
4
Ophelia
5
Wasting Time
6
Wandering Heart
7
Whiskey and Dandelions
8
Why Don't You Stay
9
The Fair Shake
10
Yankee Doodle Went Home
Band Links:-
https://karenjonasmusic.bandcamp.com/
http://www.karenjonasmusic.com/
https://www.facebook.com/karenjonasmusic
https://twitter.com/karenjonasmusic
interviews
---
Interview (2018)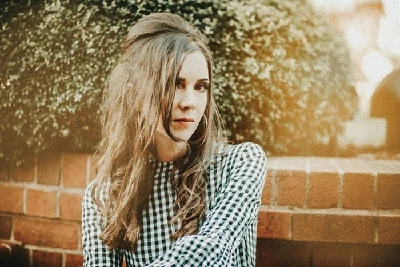 Much acclaimed and rising country singer-songwriter Karen Jonas talks to Malcolm Carter about combining motherhood with a heavy touring schedule and her just released third album, 'Butter'.
Pennyblackmusic Regular Contributors
---