---
published: 24 / 8 / 2018
---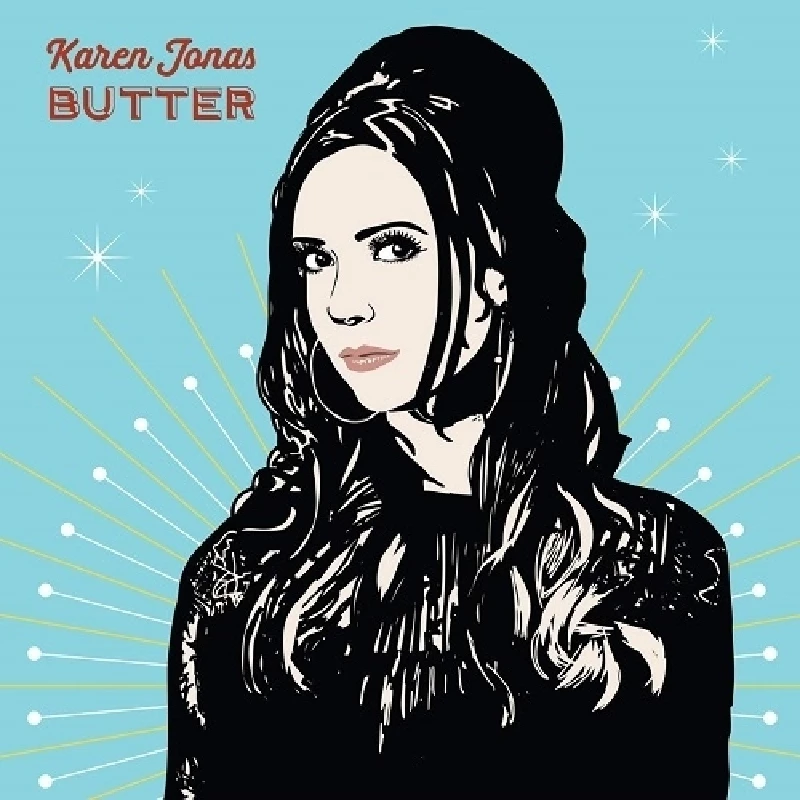 intro
Third album from Karen Jonas finds the country singer-songwriter adding blues, soul and jazz to her most personal set of songs to date
The third album from Fredericksburg-based Karen Jonas is her most personal to date. The title track in particular reflects Karen's life right now; juggling the responsibility of being a mother while being a working musician. The song is lyrically striking; this is one strong woman who keeps it all together despite enjoying the odd glass or two of whiskey at 4.53 in the afternoon. There's so much detail in every line that the listener feels they are standing in that kitchen watching Karen cook. and the fact that those words are delivered in Karen's best sultry voice makes a mundane task sound like one of the most sensual experiences ever. The swing created by some downright dirty brass heightens the sassiness of the song, but, coming as it does as the third song on the album, it comes as something of a surprise after the more thoughtful brace of songs that precede it. Karen covers a lot of ground musically on this album and, as good as it is, that title song displays just one side of this artist's talents. There is a theme running through the album. As mentioned above, one gets the feeling that Karen has poured more of herself into the songs here than she has previously revealed, but apart from the lyrics that immediately transport the listener into the world of Karen Jonas, and the simply superb playing from those who back her musically, Karen's vocals have an irresistible sultriness which is hard to ignore. 'Kamikaze Love' mixes country with the blues and, although Karen's vocals start with a delicate touch, it's not long before a more powerful Karen emerges; her sultry vocals enhanced by the spooky, almost swampy backing. It's one of the most atmospheric pieces of music on the album. That the song is followed by 'Oh Icarus' in which Karen explores her jazz leanings once more with the addition of muted trumpet confirms once more just how versatile an artist she is. 'Mama's First Rodeo' shows Karen's sharp tongue again; this time her cutting vocals, taking a dig at those who she has surely met time and again who promise yet fail to deliver, are backed by a classic country sound which also spills into the following song, 'Dance with Me', where country meets soul with Karen's most spine-tingling vocal performance. 'Mr. Wonka' revisits another individual who promised Karen the world and failed. With lazy jazz horns bringing the story to life, the song sounds like it's been plucked from a yet-to-be-seen musical. The two opening tracks, 'Yellow Brick Road' and 'My Sweet Arsonist', give notice to those yet to hear Karen Jonas that here is another artist who is mining that country-hued pop road. It is catchy, intelligent radio friendly music that can't fail to make an impression, especially when sung by a vocalist with such a powerful, expressive voice. The latter song should be heard by those who want to sample Karen's music; it's all there, the weeping country pedal steel, a vocal performance that will move the listener to tears, lyrics most can relate to and an unforgettable tune. But it's not all there; it will make you want to check out the music of Karen Jonas further and then you will discover that here is an artist who covers so much more than the country genre is known for. Listen to those first two songs to be smitten then let the surprise of the title track that follows hit you; here is an artist who is not afraid to expand her horizons and who does it with such style and confidence. 'Butter' will have you thinking, crying, laughing and dancing while wondering why Karen Jonas, especially with that voice and her lyrical skills, isn't better known. She's at the top of her game right now and has delivered a career high with this album.
Track Listing:-
1
Yellow Brick Road
2
My Sweet Arsonist
3
Butter
4
Gospel of the Road
5
Kamikaze Love
6
Oh Icarus
7
Mama's First Rodeo
8
Dance With Me
9
Mr. Wonka
10
The Circus
Band Links:-
https://karenjonasmusic.bandcamp.com/
http://www.karenjonasmusic.com/
https://www.facebook.com/karenjonasmusic
https://twitter.com/karenjonasmusic
interviews
---
Interview (2018)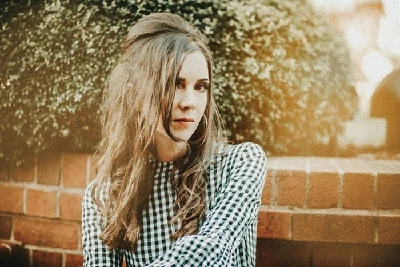 Much acclaimed and rising country singer-songwriter Karen Jonas talks to Malcolm Carter about combining motherhood with a heavy touring schedule and her just released third album, 'Butter'.
Pennyblackmusic Regular Contributors
---