---
published: 6 / 8 / 2019
---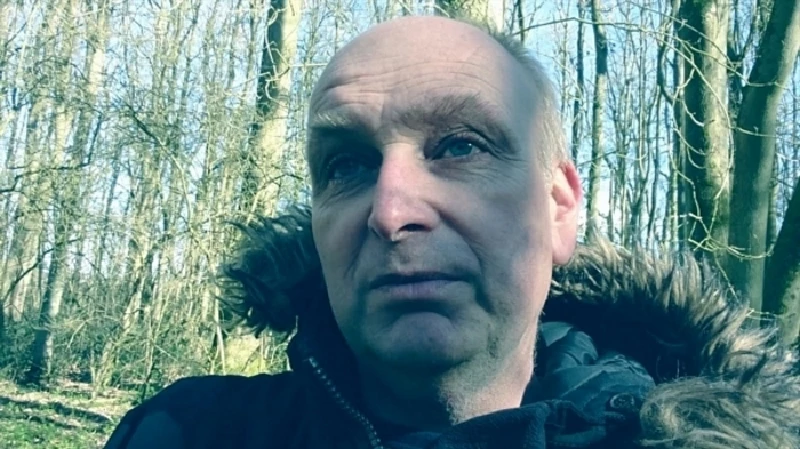 intro
Dave Goodwin finds 'Weird: The Life and Times of a Pocket God' to be an indie-rock documentary which has a lot going on below the surface as it reflects on front man Mark Lee's battle with depression.
'Weird: The Life and Times of a Pocket God' is an hour-long film that takes us on a journey through the good and bad times of being in an indie-rock band. The band in question is the Pocket Gods and the film takes us from the very start of the band's conception all the way to the present day. 'Weird' is on the surface a comedic, light-hearted, psychedelic documentary-style film but there is an underlying theme bubbling away that can't be ignored. I say it can't be ignored because the horrible truth about all of this is the even more horrible statistic that mental illness is a big killer of men over 50 years of age. I guarantee that each and every one of you reading this review knows someone with some sort of mental health issue. Scarily, mental health issues come in different sizes and shapes, and the really scary thing is that not many people can decipher the characteristics of someone with a mental health problem. Before you put this down thinking that I'm on a mission or something, hold hard a minute. The film is actually quite funny and comedic in places as well as being slightly dark and, more than anything I've described so far, it is weird! 'Weird' actually starts at the place where our main character started to lose it big-time: you know early on that this is no ordinary biography of a rock band. The main players in the Pocket Gods are Mark and Annie who have been friends for years, and Mark tells his story in snippets, a few times as we go on into the film, and as we re-visit the field where he nearly died. All the way through the film, certain words appear at the foot of the screen, emphasising aspects of the film or a point in the band's evolution or just simply to make us smile and keep it lighthearted. Certain bits - such as when Mark had popped all his pills and thought the lights that then appeared were like an angel but instead they turned out to be from a police helicopter sent to find him - had me chuckling. The film takes us to various gigs in and around London and further afield. The band played in Cornwall once and there is footage of a gig where Mungo Jerry appears out of the blue and gets on stage with them. Still the words kept flying out from the foot of the screen affirming what the character has just said or a line from a newspaper or TV news programme and still the captions made me chuckle and smile. The other members of the band have their say and their own takes on the successes and failings of the group. Just over halfway through we, once again, visit the field where Mark was found by the police. This time he tells the whole story and for some reason I had now stopped looking at the captions, and I had stopped smiling even when Mark popped in a little flippant observation ("They said I had taken 22 tablets that night but I'm sure it wasn't that many cos there isn't 22 in a box"). Somehow this isn't funny anymore. There is a clip in which Mark is on TV channel London Live and telling the interviewer the best way for people to deal with mental illness, and as he speaks you can tell he is ready to let it all out. This is someone who has suffered and has lived to tell the tail and try to help others in similar situations. He mentions the support he has had from his wife, his doctor and all his friends. One of the tracks he describes is a track called 'My Next High' and he goes on to explain that it's not about drugs or anything similar but about the high you get when for once you come out of the depressive state you have been in for a while. Again the lighter notes appear with his bandmate admitting that he heard about the suicide attempt on Facebook and he was even more glad that he is as unsuccessful at committing suicide than he is at troubling the charts. There are references to John Peel throughout which is obviously a high point in Mark's life. The highest point of Mark's life and of this film, however, is that Mark Lee is still here to tell the tale, doing well and spreading the word about mental illness. It is one that needs spreading.
Band Links:-
https://www.youtube.com/user/thepocketgod
https://www.facebook.com/thepocketgods/
http://www.100x30.com/
Play in YouTube:-
Have a Listen:-
Picture Gallery:-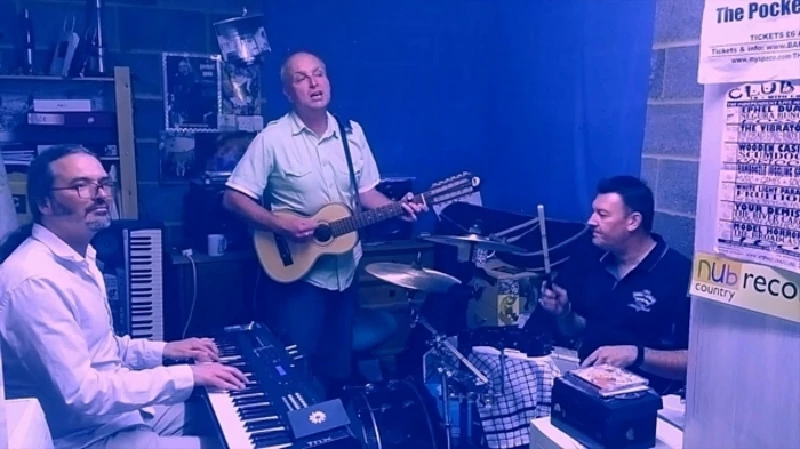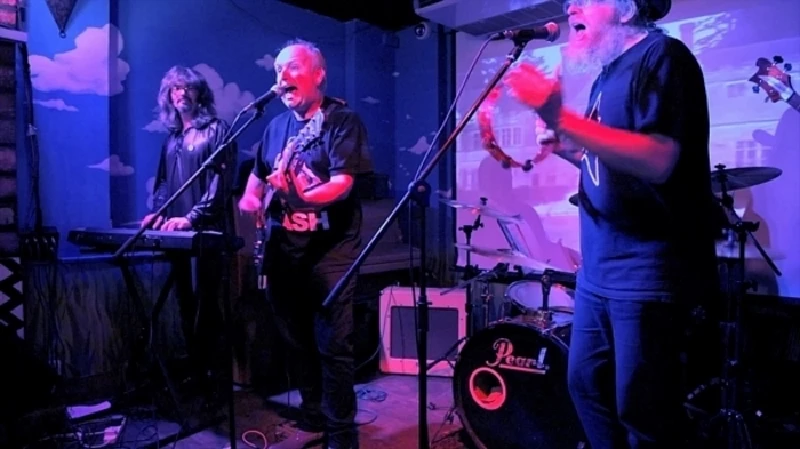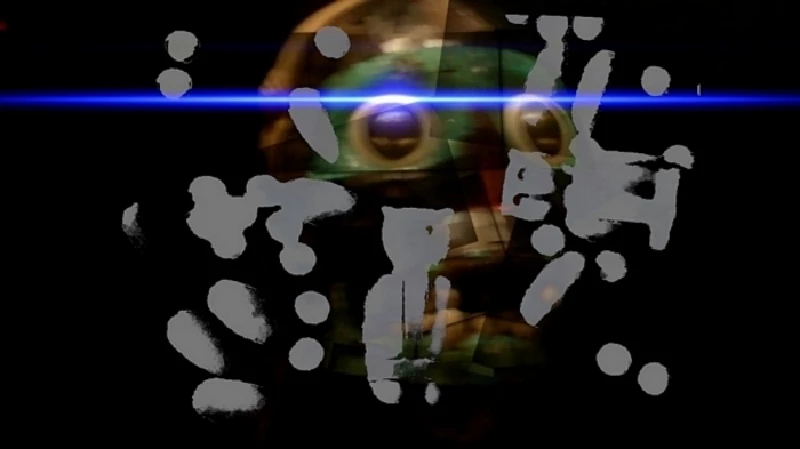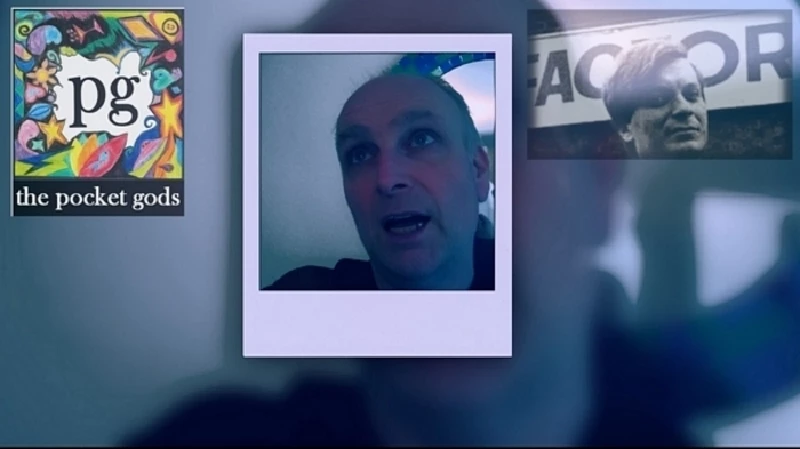 interviews
---
Interview (2012)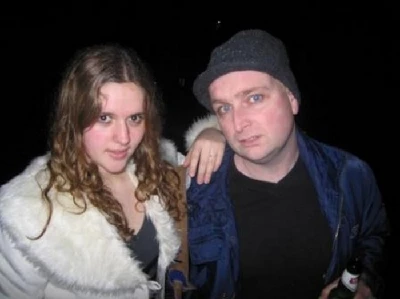 Jamie Rowland chats to Mark Christopher Lee from irreverent St Albans-based indii pop band the Pocket Gods about his group's recent Grammy nomination and new book, 'Weird – The Life and Times of a Pocket God'
related articles
---
Mark Lee: Interview (2019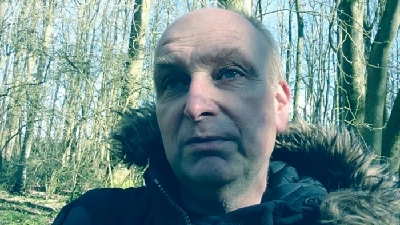 Pocket Gods frontman and now film maker Mark Lee speaks to Fiona Hutchings about what matters to him. From severe mental health difficulties to the tyranny of Spotify, he doesn't hold back.
Pennyblackmusic Regular Contributors
---