---
published: 24 / 4 / 2019
---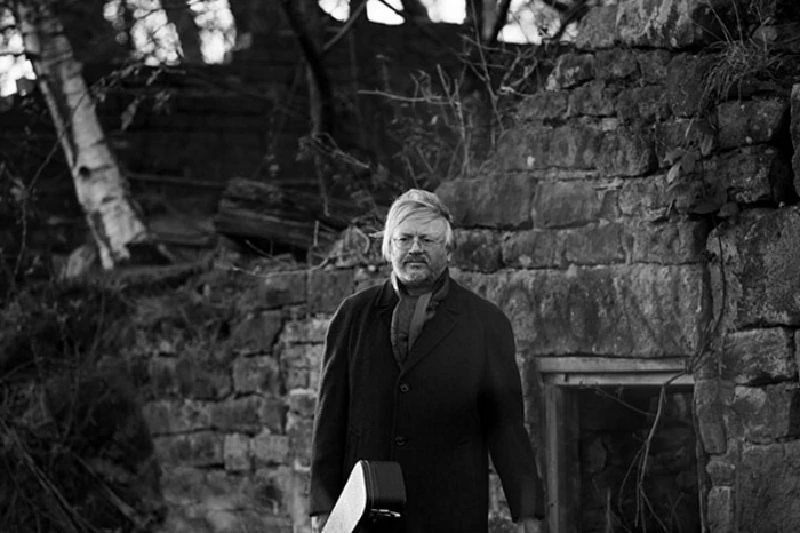 intro
From being pursued by hordes of excited schoolgirls to playing to audiences of one, singer songwriter Andy Whitehouse has had a varied career. Fiona Hutchings chats to this well respected Sheffield musician about the personal experiences of his music.
"My music isn't really designed for large groups of people...the thing I'm increasingly interested in is the intimacy of music and so in the end it made more sense, rather than to do one large gig to loads of people to do lots of little gigs to individual people." Andy Whitehouse, solo artist and member of the Silver Darlings, is playing songs to an audience of one in The White Lion pub, Heely, Sheffield. His appreciative audience chooses songs by flipping cards over on the table between them as Adam Ryan records this very different type of performance. In a very cosy snug one sunny afternoon the room is dimly lit, more comfortable for occasionally almost confessional reveals. Andy's songs provoke conversations and stories are shared. The resulting mini documentary, 'One to One', can be found on YouTube. I know Andy from our day jobs as counselling psychotherapists so it comes as no surprise to me his audiences feel safe enough to open up in return as he shares the thoughts behind his songs. I also know Andy and I share the experience of life-threatening illness, the type that can catch up with you from nowhere, take you out with one punch and requires not just the strength to recover but to continue living with very real uncertainty. His calm contemplation runs through his songs. They make you feel safe and understood. Americana UK described him as having "a voice that swoops and soars…music to make you feel better." He certainly sounds like a man paying close attention to the world around him, both the seen and unseen. Andy Whitehouse released his first solo album, 'Almost Home', in 2017 and his current band, the Silver Darlings released their debut, 'Souls', in 2011. His songs are described as fascinating stories of "weary pilgrims, drunken sailors, and battered optimists stumbling through relationships with mysterious saints, magical changelings and jaded lovers." They are never predictable, the kind of music where it pays handsomely when you really pay attention to the lyrics. Relevant perhaps now more than ever, "his songs are characteristically set in times and places of change and uncertainty – tidal, liminal, darkening and yet patterned with warmth and hope." The Silver Darlings meanwhile have been compared to the likes of Nick Cave and Warren Zevon. To me there is something organic about both Whitehouse's solo and band sound. It is rooted firmly in lived experience and the stories we all know at some instinctive level. While he plays guitar, strings often add a folky feel. Chris Wood, whom Whitehouse has collaborated with has described Silver Darlings as "a landlocked visionary yearning for the margins. Great stuff." Whitehouse has fronted several much loved Sheffield bands including Glorious and Honey Barbara. He has also provided support sets from artists including Martin Stephenson, Mick Thomas and Curtis Eller, and last year performed alongside Sieben and Kate Arnold when the former brought his "one man rawchestra" back to the UK for an exclusive performance at The Servant Jazz Quarters in Dalston in London. PB: When did you start making music? AW: I used to mess with my big brother's unplayable guitar as far back as I can remember. I tried guitar lessons at eight but was thrown out as a disruptive influence on the teacher's mental health - I didn't understand tuning so I was always breaking strings just turning and turning the peg. The thing was you would never know exactly when it was going to go. It must've been excruciating but no one explained how you were supposed to do it. Then I wrote a song when I was eleven that caused a storm at school that led to the song being confiscated because all the girls went kind of teenybopper on me and were chasing me round the schoolyard (it was all light hearted- honestly). So forever really! PB: Whitehouse mania - I love it! When did you start writing and performing for the wider public outside the playground? AW: I did a tiny bit, just a couple of support slots in my late teens, then nothing really until I was thirty-ish. I was drunk on a bus one night and suddenly worked out how to structure songs. A road to Damascus moment on the 75 bus to Sheffield Lane Top! PB: So after the Road to Lane Top moment, what happened next? AW: I formed a band called The Glorious. In the end it was a seven-piece with a brass section, cello, the works. We were more popular than I realised. We played some gigs with eighty/ninety people which was good for a bunch of locals. Richard Masters was the guitarist. He reckons part of our appeal was that it was "desperate music by and for desperate people." Most of us were at bad points in life. We were always only a moment a way from dissolving into full-blown crisis. It was a great band but inconsistent band. We did a cassette album that might be lurking in a box in someone's garage. Then this band metamorphosed into Honey Barbara, which was smaller and more conventional in lin- up. More Nick Cave than the old band. Actually, with the old band someone came up to me after a gig and said, "I get it - you're like a cross between Iggy Pop and Donovan!" We were! Like Donovan having a meltdown. Jesus! It's a real shame we never properly recorded Honey Barbara. We were decent. PB: You didn't release your solo album until 2017 but were you performing alone before that? AW: Yes, but only occasionally. I'd enjoyed having a band to hide behind, but I wanted to explore some songs in a different way. I was very ill and kind of turned in on myself. I didn't know what the future held and I wanted to get it out of my system. Now it's in many ways my main route forward. The solo album is patchy but I was very ill and tired. I enjoyed the launch gig from the point of view of having a seven-piece one-off band with FIVE guitarists. It sounded great! PB: Did it take a long time for the Silver Darlings to come together too? It sounds like your line-up was quite fluid for a while plus you have played with a lot of different people. AW: Yes it did. I started off with Mike Howe, who is now Alan Doonican in the Bar-Steward Sons Of Val Doonican. He's a lovely bloke and a great accordion player. Then I added Pete Chenery on piano and David Fong on drums. Then Mike left. Then we did an album ('Souls' - about to be reissued digitally) on which the bass was played by Nick Roberts, who turned up for the recording and I've never seen him since. He was amazing! Then Lindsay reappeared who had played bass in the Glorious and Honey Barbara. Then David and Pete left. Then James Howe (son of Mike aka Alan Doonican) arrived on cahon. And Richard Masters from the original line-up of the Glorious suddenly reappeared on guitar. And Simon Joy on violin. Phew! Eventually it settled and we made 'Something of the Sound'. PB: How would you describe you sound and influences? I can see the comparison to Nick Cave for example but to me there is also folk, roots elements especially when you bring in string instruments like the violin. AW: Hmm...Bruce Cockburn, Chris Wood, Leonard Cohen, John Martyn. All sorts but they are the main ones I think. PB: And you work with Chris Wood. How did that happen? AW: I've been promoting Chris in Sheffield, and before that in Worksop for about thirteen or fourteen years. I used to manage a community arts project in Worksop where pretty much all the team that ran the place were people who had experience of mental ill health, learning disabilities or social problems of one kind or another. We did all sorts of therapeutic art programmes. There were also a couple of large venue spaces which I got a lot of recognition for in terms of the quality of programme. Several of the artists I met were incredibly supportive of what I was trying to achieve. Key ones were Damien Barber, Phil Odgers and Paul Simmonds of The Men They Couldn't Hang, Curtis Eller, Geoff Berner, Arthur Brown, Matt Howden, Neil Mcasweeney and Chris Wood. When I first heard Chris I was overwhelmed by the emotional heart and presence of his music as well as the space and quality of his songs. Over the years we have become good friends. A couple of years ago he turned up to play in Sheffield and said, "Why don't we play one of yours tonight?" I couldn't breathe for about an hour! Both me and Kate (Andy's partner) ended up playing with him that night. It was an all-time highlight. He is such a great artist and when you think of the other people he has played with...I was blown away by the generosity. Fast forward and I was in a real dip when 'Something of the Sound' didn't have much more than critical success. I asked Chris if he could help me record a couple of songs and the next thing I knew I was down in Kent being looked after by Chris and his lovely partner Claire. He worked me hard (by my standards) but I learned so much. It was such a privilege. Current single 'Drunken Sailor' and next single 'Anthony and Rita' were the fruit of that session. Chris encourages me to be more myself and to drop the mask of "performing". At the same time, I had completed training as a psychotherapist and was being encouraged by my mentor on that hand to bring my music and my presence as a counsellor together more as the place where I was most in contact with others. It's all been a huge journey and I'm a better artist and therapist for all of it. PB: Can you tell me a bit about the One to One idea? AW: Yes. One to One grew out of some of the themes above. I felt like my current new songs were very intimate and were suited to small, quiet places. They didn't work as well yelled over a noisy pub at any open mic or something! I really wanted to get close to the audience. There's a lovely pub in Heely called The White Lion. It's an absolute treasure dating from the 1700s and still with traditional "snugs" and it had the perfect little room to work in. The landlord, Jon Terry, is absolutely brilliant and he lent me the pub for the afternoon. So generous! A young filmmaker, Adam Ryan was enlisted. Initially Adam and I were just going to make a video for 'Drunken Sailor', and I wanted it to look all dark and kind of like 'Wolf Hall' did. Full of shadows but with the warmth of candlelight. As we started to put a plan together we realised that it could be a kind of installation that we could welcome people into one at a time. I would play them one song and they would have their own personal set! It felt like the opposite to contemporary download culture - the least downloadable thing is the real personal experience of hearing a song live, in person. Rather than trying to get the biggest audience possible for a gig, which is the usual way, we would actually be doing the reverse, and every experience would be different. We randomised it by having Kate design three cards, like tarot cards, that were placed face down on a table at which I sat opposite the individual audience. They would turn a card over and I would explain and then play that song. So I didn't know until they did the turn over which song it would be. I loved the quietness and the connection with the individual. The feedback was that it was enjoyable but that also people found it moving, and were aware of the physical experience of having the music hit them in the chest and be absorbed by their body. One participant said the experience was a mixture of "anxiety and joy." Adam filmed the whole thing, and we are now looking to take the experience to festivals and we also want to do it again in The White Lion, which is its kind of spiritual home. The film is on Youtube. We learned a lot about film making and want to do another, longer and fuller episode if we can find the right kind of financial support and so on. PB: It is certainly a powerful film to watch. So as well as taking the One To One experience to more people, what else have you got planned? AW: Thank you. Well, we are due to film a video for 'Anthony and Rita' as soon as we can sort locations and I'm very excited about a gig playing Bishop's House Sheffield on April 26th. I have a one-off band with fab musicians - Michael Walsh who is a leading Irish whistle and flute player, Mick Dixon on double bass, Ben Underwood on Ebow and guitars and Adam Ryan on cahon. It will be very intimate with only thirty tickets. I've got a few gigs here and there including a few with the absolutely brilliant klezmer punk accordionist Geoff Berner including in Sheffield at the perfect Dorothy Pax on June 25th. Then I host a songwriters circle at The Gardeners Rest (Sheffield pub) on the 27th with Frank Birtwhistle. If people want to keep up to date they can find me on Facebook and I'd be happy to say hello. I'm absolutely available for all sorts of suitable shenanigans so would love to hear from anyone wanting a house concert. I think Martin Stephenson used to call it being a "microcosmic entertainer." I like that idea. There will be a new album but only when I've worked out exactly what I'm looking for sound wise, and it's still work in progress, but hopefully it will be personal and intimate. PB: Thank you.
Band Links:-
https://andywhitehouse.bandcamp.com/
https://www.facebook.com/AndyWhitehouseSolo/
http://thesilverdarlings.co.uk/
https://www.facebook.com/TheSilverDarlings/app/2405167945/
https://twitter.com/TheSilverD
Play in YouTube:-
Picture Gallery:-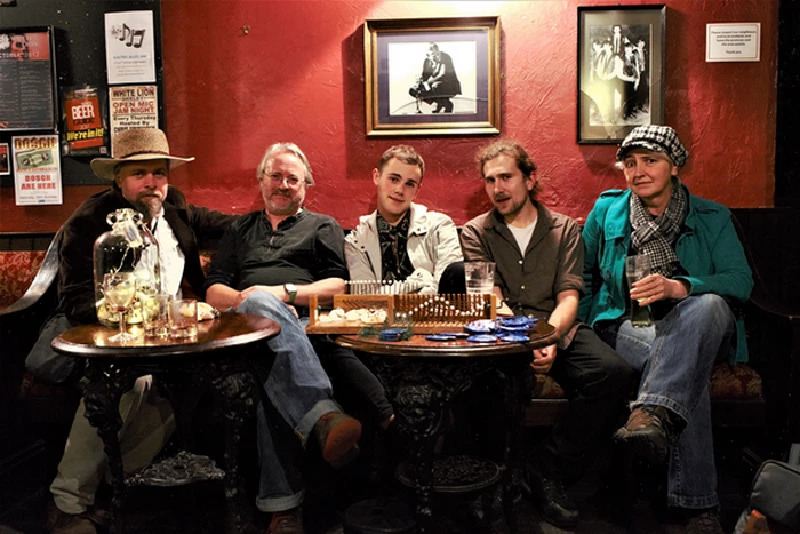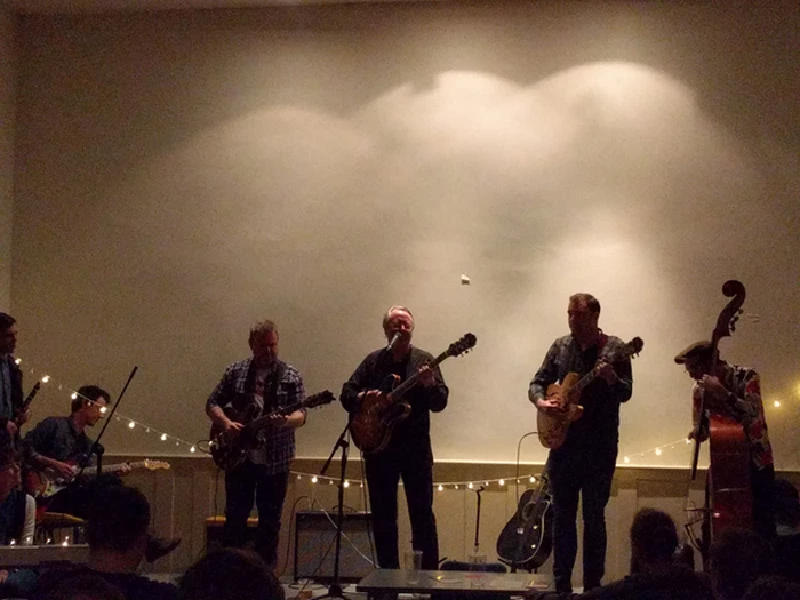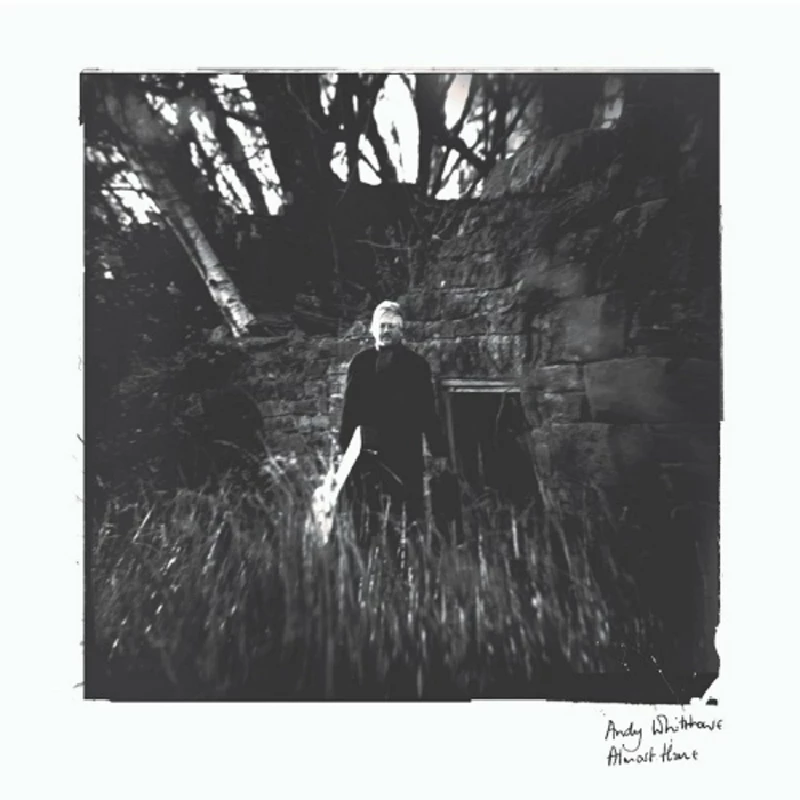 interviews
---
Interview (2020)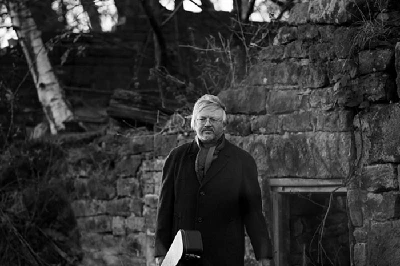 The last time we spoke to Sheffield singer-songwriter Andy Whitehouse, he was playing to select audiences in pub snugs. Now, he's taken the idea one step further and set up residence in a caravan on the coast. Fiona Hutchings caught up with him to find out more about his one-to-one project.
Pennyblackmusic Regular Contributors
---