---
published: 24 / 4 / 2019
---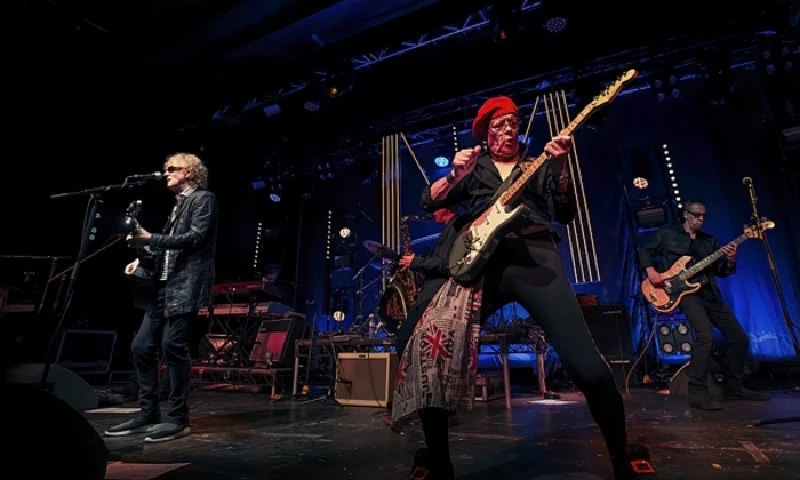 intro
Andrew Twambley photographs the reformed 1974 line-up of Mott The Hoople on the opening night of a UK tour at the Manchester Academy.
One of the great rock bands of the 1970s, Mott The Hoople have recently reunited for a week long series of shows across the UK. The original line-up of Mott The Hoople had reformmed twice before in 2009 and then in 2013 for its first shows since Ian Hunter (vocals, guitar, piano) had left the band in late 1974. With drummer Dale Griffin having died in 2016 and guitarist Mick Ralphs recovering from a heart attack, this reformation focused instead on Mott The Hoople's 1974 line-up with flamboyant 1973/74 guitarist Ariel Bender and pianist Morgan Fisher both rejoining the band. The current line-up was completed by members of Ian Hunter's regular backing group the Rant Band, Paul Page (bass) and Steve Holley (drums). 1974 found Mott The Hoople at a creative height, with the release of the experimental 'The Hoople' album and also 'Live', a live album, half of which was recorded at a week long stint at the Uris Theatre on Broadway and saw Bender and Fisher breathing new life into such classics as 'All The Young Dudes, 'Rose', 'All the Way from Memphis' and 'Walking With a Mountain'. The majority of the current set was taken from the songs on both these albums. These photos which show Hunter, Bender and Fisher on still fiery form were taken by Andrew Twambley on the first night of the UK tour on April 19th at the Manchester Academy. Photos by Andrew Twambley www.twambley.com
Band Links:-
https://en.wikipedia.org/wiki/Mott_the_Hoople
http://mottthehoople.com
https://www.facebook.com/MottTheHoopleReunionTour/
https://twitter.com/MottTheHoople
Picture Gallery:-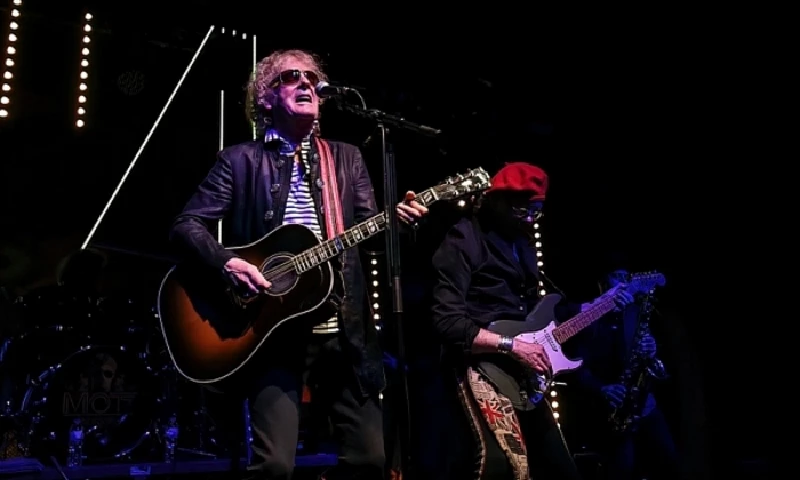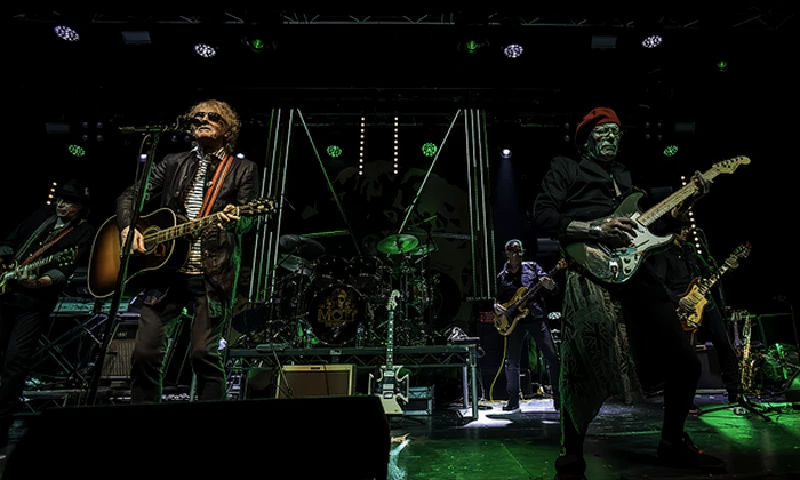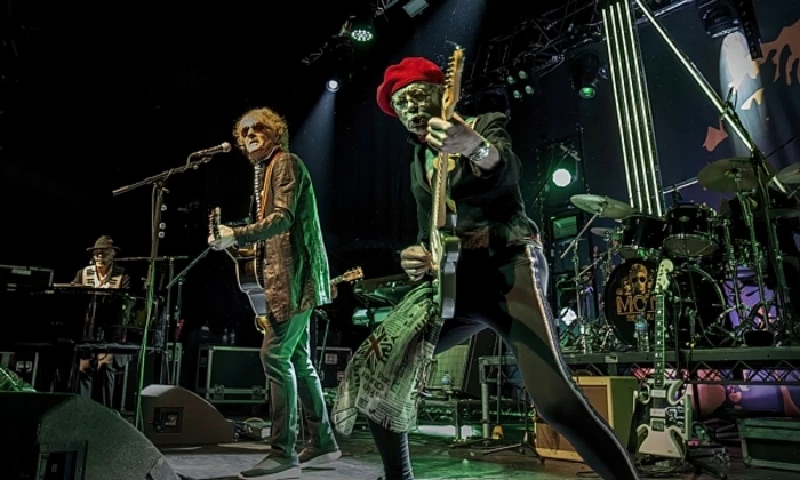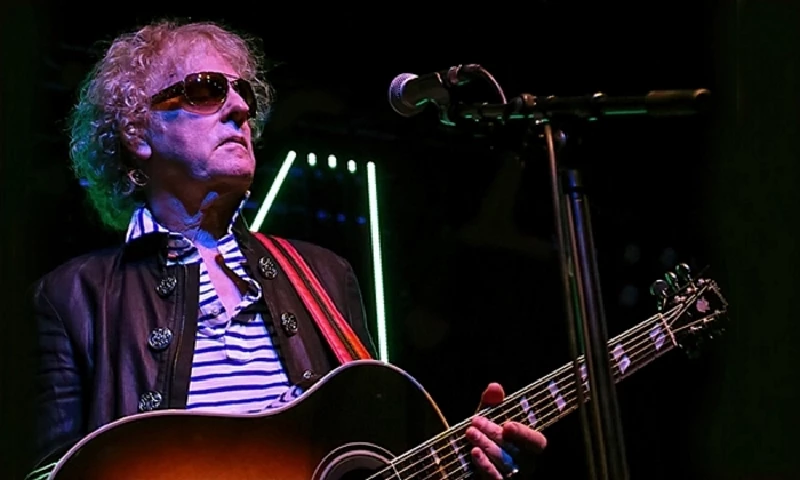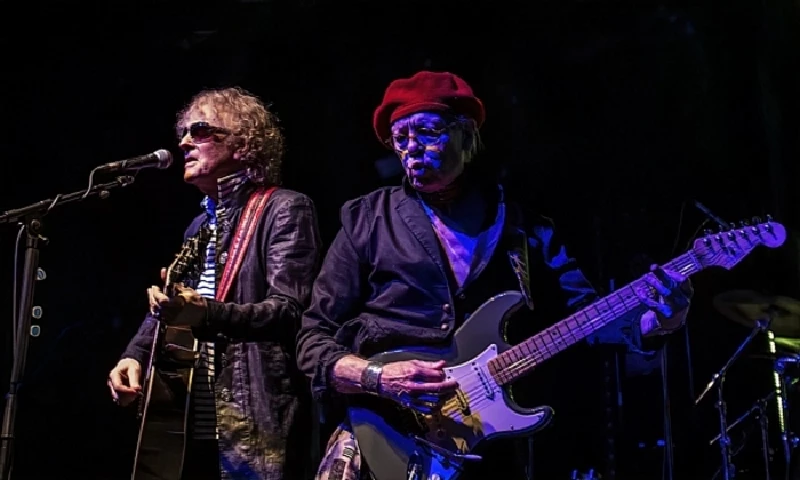 features
---
The Image That Made Me Weep (2020)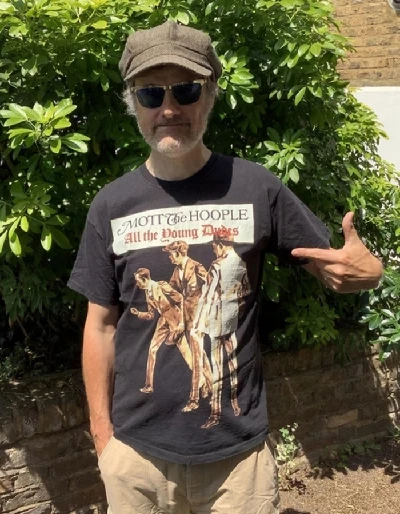 As part of our series 'The Image That Made Me Weep', we are inviting a different guest with each edition to write of a music photograph that has had an impact on them. Idiot Son frontman Andy Thompson writes of a 2009 Mott The Hoople reunion gig and a photograph from his own collection.
Pennyblackmusic Regular Contributors
---