---
published: 24 / 12 / 2018
---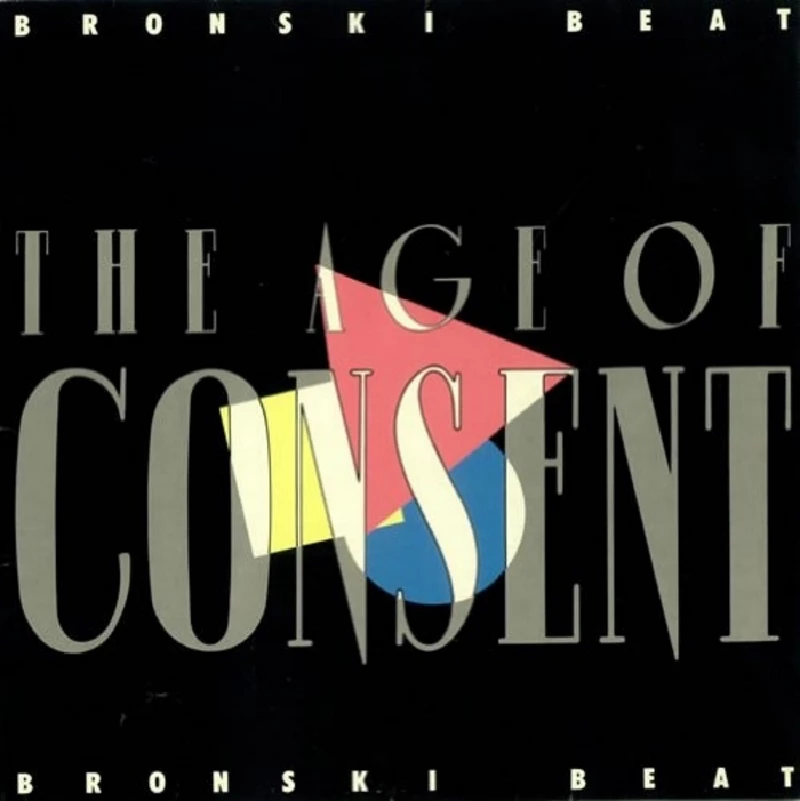 intro
In our 'Re:View' section, in which we look back at classic albums, Tommy Gunnarson examines Bronski Beat's seminal electro-pop classic 'The Age of Consent'
I remember watching the music video for Bronski Beat's electro classic 'Smalltown Boy' on MTV back in the late 1980s and feeling really sorry for vocalist Jimmy Somerville's character, as he was bullied and abandoned by his family. As a 10-year-old I couldn't get past the lyrics to the song to the deeper meaning of the video – I just felt really sorry for the poor guy. Watching it again as an adult, I still feel really sorry for Jimmy and his friends, but I also get a glimpse of how horrible it must have been for the gay community in the UK in those days. For these young boys and girls, the song and video must have been very important, to realise that they weren't alone. And this is probably why Bronski Beat's debut album, 'The Age of Consent', still holds up as one of the classic synth-pop albums of the '80s, managing to combine gorgeous melodies with lyrics that spoke to a whole generation. Jimmy's distinctive falsetto vocals were a big part in this, as well. This isn't the first reissue of 'The Age of Consent', but this time around, for its 35th anniversary, it's bigger than ever. Apart from the 10 remastered original album tracks, we get 20 additional bonus tracks, of which three were previously released on compilations and such, which means that there are 17 unreleased tracks to feast your ears upon. I guess there isn't a lot to say about the original album, as you've probably heard it before if you're reading this review (if you haven't – it's really good!), but I can say that the remastering sounds really good. Moving on to the bonus tracks, the first disc concludes with four remixes taken from the original 12" releases, including 'I Feel Love/Johnny Remember Me' with Marc Almond. The second disc contains all the fan goodies, kicking off with four songs taken from a David 'Kid' Jensen BBC session recorded in June 1984, where the version of 'Why?' is notably less dance orientated and slower than the one released on the album and single. Next up are six demos, both of songs later recorded for the album ('No More War', 'Heatwave' and 'Junk') and songs that were never recorded properly ('The Other Side of the Tracks') and instrumental demos of 'Up and Down' and 'Ultraclone'. These are, as demo recordings tend to be, more stripped-down versions of the recordings that ended up on the album, and the most remarkable one here is probably 'The Other Side of the Tracks', as it's a complete and previously unreleased song. And if you wanted yet another remix of the previously mentioned collaboration with Marc Almond, the 'Rough Mix' is here too. Rounding off this expanded reissue are some new versions and remixes, beginning with Jimmy's piano version of 'Smalltown Boy' from 2004 (which is gorgeous), previously released as a digital single, and a live acoustic version of 'Why?', recorded at a one-off solo gig in Denmark in 2015. The new remixes are done by house producers KDA, Wax Wings and Arnaud Rebotini. As I have no knowledge of the house scene at all, I have no idea who these guys are, but if you like your remixes remixed, then I guess you should check these out as well. So far so good. But what about the packaging? Well, there are some new liner notes, written by Jimmy Somerville, journalist Paul Flynn and Mike Thorne, who produced the original album 35 years ago, and they all add to the experience of this album. The original cover design was apparently since long gone, so the artist's son recreated the sleeve art together with his father, creating a very similar design, but with updated consent information: the original inner sleeve listed the ages of consent for countries around the world in 1984, and now this has been updated with the current ages, which in some cases goes to show how far we have come in the past 35 years. But in some cases it's just a depressing read. All in all, this is an album that should be in your record collection if you're a fan of electronic pop music, with an added value if you are involved or just interested in the gay rights movement. With that said, the bonus tracks on this reissue are really just for the already converted, so if you're not part of that crowd, I would recommend you visit your nearest second hand record store and pick up an old vinyl copy. That shouldn't be too expensive. But if you are a Bronski Beat fan, this one is for you. NOTE: This review is of the CD edition of this reissue. Also available are a vinyl version with the bonus tracks on separate discs, and a limited edition picture disc version, with just the remastered original album.
Track Listing:-
Band Links:-
https://en-gb.facebook.com/bronskibeatofficial/
https://twitter.com/bronskibeatclub
https://en.wikipedia.org/wiki/Bronski_Beat
Have a Listen:-
Picture Gallery:-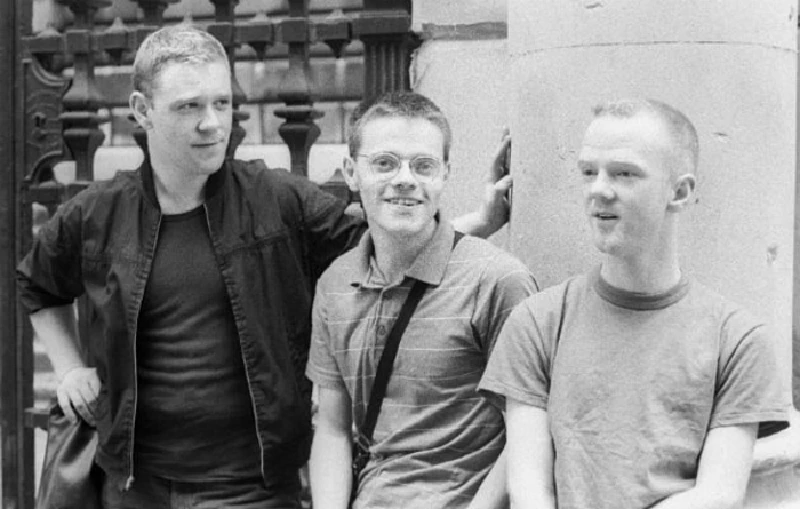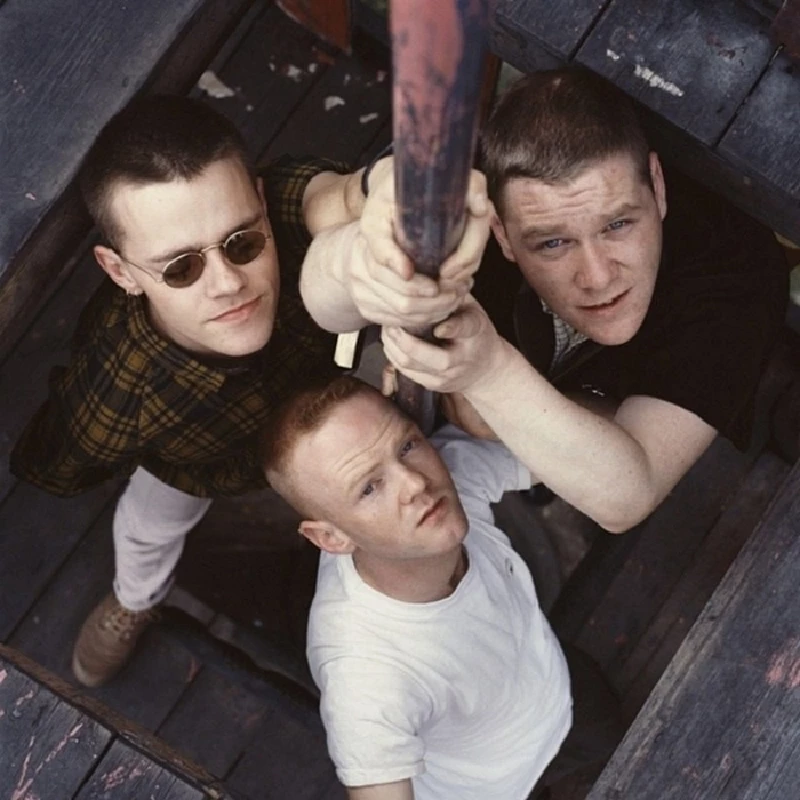 interviews
---
Interview (2017)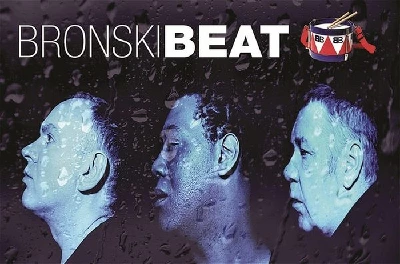 John Clarkson speaks to Steve Bronski from 80s synth pop band and gay rights activists Bronski Beat about 'The Age of Reason', their first album in twenty-two years, a reworking of 'The Age Of Consent', their bestselling 1984 album.
Pennyblackmusic Regular Contributors
---