---
published: 29 / 6 / 2018
---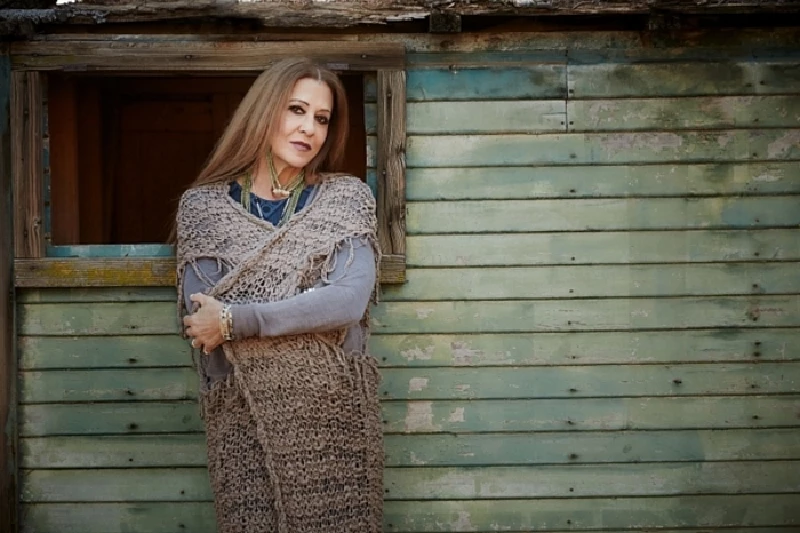 intro
Rita Coolidge tells Lisa Torem some pre-production back stories, talks about her appreciation for guest artists and explains why true love remains a timeless endeavour
Raised in the tranquil hills of Tennessee, the young Rita Coolidge soon earned the moniker "Hummingbird" because of her hunger for beautiful melodies. Although she majored in art and was offered professional opportunities in that discipline, music ultimately won over her heart. Her early work involved backup singing in Memphis before her solo career blossomed in Los Angeles, where she did stints with Delaney and Bonnie, Derek and the Dominos, Leon Russell and Joe Cocker's Mad Dogs and Englishmen Tour. Leon Russell penned the tune 'Delta Lady' after Rita as his muse and she later adopted the moniker for her critically acclaimed memoir. Her tearful vocal performance of Russell's emo-ballad 'Superstar' will long be remembered. During her eight-year marriage to Kris Kristofferson, Rita recorded several albums including 1973's 'Full Moon', which became a number one country phenomenon, 'Breakaway' the following year, and 1978's 'Natural Act'. In 1997, Rita joined forces with her sibling Priscilla Coolidge and niece Laura Satterfield to create Walela (the band was named after the Cherokee term for "hummingbird"). The trio celebrated native traditions through the bright blending of voices and Cherokee principles of unity. Fellow musician Robbie Robertson (The Band), a descendant of the Mohawk Tribe, early on, became a steadfast aficionado. Rita is back now with her 18th sensational solo album, 'Safe in the Arms of Time' (Blue Elan) on which a dozen songs, three co-written by Rita, and the others co-written mainly by contemporary singer-songwriters, invite the listener to revel in positive themes of growth, reflection and ageless love. 'Walking on Water', a forceful duet co-written by Rita, Keb Mo' (Buddy Guy, Taj Mahal) and Jill Collucci (Wynona Ryder, Travis Tritt) perhaps best expresses the bones of this exciting project: "I'm walking on water / floating on air / what lies beneath us is really not there," Rita exclaims, in anticipation of Keb Mo's exuberant slide interlude and vocal response. The song posits questions that make us think and thereby appreciate the mysteries of life and love. By the same token, another co-write with Stan Lynch, 'Naked All Night', also celebrates life, although with a grainier texture. This rock-driven tour-de-force is all about spontaneity and shedding one's inhibitions, in contrast to a few of the more cerebral, interior-dialogue based ballads that Rita herself will describe. Rita's talents have not always been credited appropriately. When she created the strong piano coda for her song, 'Time', Bobby Whitlock, former member of Derek and the Dominos, took note, and in later interviews revealed that another bandmate, Jim Gordon, claimed ownership and offered the segment to Eric Clapton for 'Layla'. But Rita has had the opportunity to clear up this and many other myths in her frank, savvy memoir which remains a best-seller. In Rita Coolidge's first interview with Pennyblackmusic she offers her novel perspectives on the 'Safe in the Arms of Time' guests, conveys her refreshing outlook on life and explains how her most recent undertaking represents a milestone in her already-successful recording career. PB: You have said about the new album that "this time I got to write from experience". What did you mean? RC: A lot of times when you sit down and write music, you just come up with ideas for a song and sometimes that's putting yourself in the position of whatever character that you're writing about. I think that this time I actually wrote songs about what was going on in my life, not just as an observer. PB: The guest list is impressive. You collaborated with Keb Mo on 'Walking on Water' in which you both brought a lot of energy. RC: He was just fantastic. He was as good as I could have ever expected, maybe better. He's such a spiritual man. He has such a light heart and just focuses so much on what he can add with his celebrity to literally make the world a better place. And he writes a lot of music about that; about loving yourself and I just love the positive energy that Keb has always had. He never says anything negative about anything. He's always up with a big smile and just full of gratitude. I just love him. I think he comes through in his music. PB: "For me there's no such thing as solid ground. I'm walking on water, floating on air." These lyrics suggest a balance between something ethereal and rooted. RC: The idea for the song came about because Keb has been a practicing Buddhist for most of his life, not by attending services or anything, but in his mind, his belief system. I was talking to him about one of my favourite teachers, a woman named Pema Chodron. She's a Tibetan Buddhist monk and the director of the Gampo Abbey in Nova Scotia. She's written a lot of books and her work has meant a lot to me. I asked Keb if he had read any of her works and once again, he said no, because I've asked him many times before. But this time we were talking about this concept that Pema talks about frequently, that there's solid ground beneath us, but it really is like walking on water. And he said, 'Okay, then let's write that one.' And I think that, with the climate in this country, with people being divided, especially now, I think it's resonating a year later with this president because there really seems to be no such thing as the truth anymore, it just doesn't seem to matter. So this song for me became life imitating art or following in the arts. PB: 'Spirit World' and 'We are Blood' - are they related in any way to the Cherokee traditions? RC: No, they're not. But I was conscious of that with both songs that both songs seem to have double meaning and with 'Spirit World', of course I think it's just a global unification song, let's all join hands, because I have always believed that we are spiritual beings having a human experience, as opposed to humans having a spiritual experience. For me, that song resonated so much and especially, having lost my sister a few years ago so I think it meant a lot to me and it was real important to record one of Steven Burton's songs because he was in the first band that Kris (Kristofferson) and I had. I'd known him all of my life until he passed a few years ago, I think it was 2009, so it was really important, and also, my producer, Ross Hogarth, was one of his best friends and had produced one of Stephen's records. The song, 'We are Blood' is definitely a love song, but for me, every single lyric resonates with the Indian nation so I wanted the Indian flute on it, because it was a love song and also a native American song. PB: One theme that stands out is your appreciation for falling in love regardless of age. So it's never too late? RC: Two years ago I fell in love again with the love of my life. We met freshman year at Florida State University and we played music together. We were a couple. He went away to the service for a year during the Vietnam period. I graduated earlier than he did and went to Memphis. We stayed in touch for a while and then he followed his path and I went to California and did music. Two years ago this coming Monday, I was doing a book fair after the release of my memoir, 'Delta Lady' in Tallahassee. He had spent winters here and went back to Wyoming, and someone must have kidnapped him and brought him back to my talk. And it was like not a minute had passed and I felt like I was 18 years old again and I still do and that's really the most important thing. I really wanted to speak, not just to women, romantically, but to artists, who are starting to give up on their careers because the clock is ticking and because of ageism. I don't want to see that wiped out. I want people to realise that as long as we are alive and living, we can do whatever we want and dreams can come true. You can fall in love and be madly in love. Most people are giving up on everything. They're just sitting in a rocking chair and waiting for their time to come and I think it's important to remain alive and vibrant and creative because we're the elders. We've got the information. We can't just lay back and not share that, it's so important. PB: 'Van Gogh' is a gentle but persuasive track. The artist has mystified and inspired so many people over the years. Has he had that effect on you? RC: Absolutely. I was an art major at Florida State. When I graduated, I was offered an assistantship, and I said I'm going to try this music for a year and if it will still be here, I'll be back for graduate school. By the end of that year, I had met Delaney and Bonnie and Leon (Russell) and headed for California, so I never went back to Florida State, but I've always been an avid fan. I love to go to art galleries. Every time I'm in Amsterdam or anywhere in Holland, if I can go to a Van Gogh exhibit, I'm there or if there is an exhibit in any of the museums in New York, I'll go. I've always been fascinated with his work and the tragedy of his life, and just the way the song in the lyric of the chorus goes: "a little bit always hurts and makes you cry" It's just a touching lyric and the first time I heard that song I was in tears by the time it was over. I could cry right now just thinking about it. I think it really touches emotions in probably anyone who hears that and the arrangement with the cello certainly makes it sound even more rich and beautiful. I'm just so very happy with that song. PB: Some of the songs have a hymn-like quality. I was very fond of the way piano was used on this album and it provided a rich contrast to the guitar-driven arrangements. RC: A lot of these decisions were collaborations between me and my producer, Ross Hogarth. I played piano and Ross played guitar. We called it the wire choir. There's so much guitar work on it and the solos are all guitar solos, which I think is a departure for me because I'm so heavily piano oriented on my past recordings, and in my show and concerts the guitars and keys are always sharing solos, but because we were able to get David Grissom and Joey Landreth (The Brothers Landreth) from Canada, who is one of the best slide players on the planet, and he's only thirty-years-old, and having them come down and sing and play with me on this record was just incredible. I have loved his work passionately since I first heard him two years ago. PB: 'Rainbow' is a lively tune which features some killer harmonies. RC: That's one of my label mates. She's a young girl named Chelsea Williams and she's a wonderful, fresh singer-songwriter on our label. Her voice is very different from mine but it just felt like the right fit. I just kept thinking, if we do blend when we sing together it's going to be the perfect result, because it's not going to sound like me. She doesn't sound like my voice and she doesn't sound like anybody I've ever heard, so it was taking a chance, but when she came into the studio, it was perfect. The song is youthful, anyway, and I think her voice really brings more of that. PB: You will be doing a four-night residency at The Boisdale Club in London on May 14. Have you performed in London before? What will it be like playing in such an intimate setting? RC: I was there last year as a matter of fact at a concert hall but I think it's been a long time since I've done a club. I actually like doing small clubs. About ten years ago, I did a fun jazz record and I did several nights at Dizzy's and at Lincoln Center and I've done the Carlisle - really small rooms. And I just find it to be like entertaining people in their living room, it's just so easy to cap that communication between the audience and the artist. I like it and I'm really looking forward to this. PB: Peggy Lee was one of your earliest influences. She seemed to also thrive in that kind of performance environment. RC: She was. I heard her when I was three years old. It was so different from the other music that I'd heard when I was little, which was pretty much bluegrass and turkey calling because we lived up in the hills of Tennessee. My aunt went to Nashville and came back with a record and a record player, I remember it so well. My brothers and sisters were in school and I would just sit with my head in that record player and listen to her sing over and over and over again. And of course as I got older I wanted to hear more and more of her music and I became an avid fan and then I collected her music and read the autobiography. She was the quintessential woman. She was amazing. She did so many things, PB: You revisited Sunset Sounds to record this record. What was that like after so many years? RC: It was just fabulous. It was exactly the way it's been since the '70s. They've maintained and kept everything current and it's just one of two existing studios that were active and successful in the '70s that are still operating and getting people from all over the world to record there They have a live echo chamber there which is unlike any other one in the country and they're pretty famous for it. The echo and reverb is not done through the equipment; it's actually done by running it through this echo route. There are several studios and I've worked with all of them. It was like a journey through the past of being in the same place with some of the people that I've worked with back in the '70s and '80s. I knew my way around, walking into the back offices and storage rooms. I saw some of the records. I saw some of my gold and platinum records on the walls. PB: What did you learn about co-writing when working on the material for this album? RC: I think it's different with every person. The experience is unique. I'd never worked with Keb. He's just wonderful. In Nashville, we were in the music room, writing, and then as soon as the song was finished we'd walk right into the studio and demo it. It was a fabulous state-of-the art studio. That was great. And just having his enthusiasm, once again, Just that light-heart and spirit. He's just so vibrant all of the time. And working with Stan Lynch went the same way. We drove down to Gainesville. He's like a kid. He's just so full of life and has a great sense of humour. We'd just known each other five minutes and we're writing a song. We got to know each other through the process of writing a song and I consider him now to be a very, good friend. PB: Do you find that when you're co-writing you need to establish guidelines prior to creating or would you describe the process as more in the moment? RC: It's in the moment and it's different with everybody. I usually find myself a corner or a chair and get out my notebook and just write, and with Keb, he would play a progression for it. So it's a different process and I'm usually between the notepad and the piano. PB: Thank you. Rita Coolidge is performing at the Boisedale in Canary Wharf, London from the 14th to 17th May. Tickets which are for a three course meal and show range from #25 - #85. More information and tickets are available from https://www.boisdale.co.uk.
Band Links:-
https://ritacoolidge.net/
https://en-gb.facebook.com/DeltaLadyRitaCoolidge/
https://twitter.com/deltaladyrc
https://en.wikipedia.org/wiki/Rita_Coolidge
Picture Gallery:-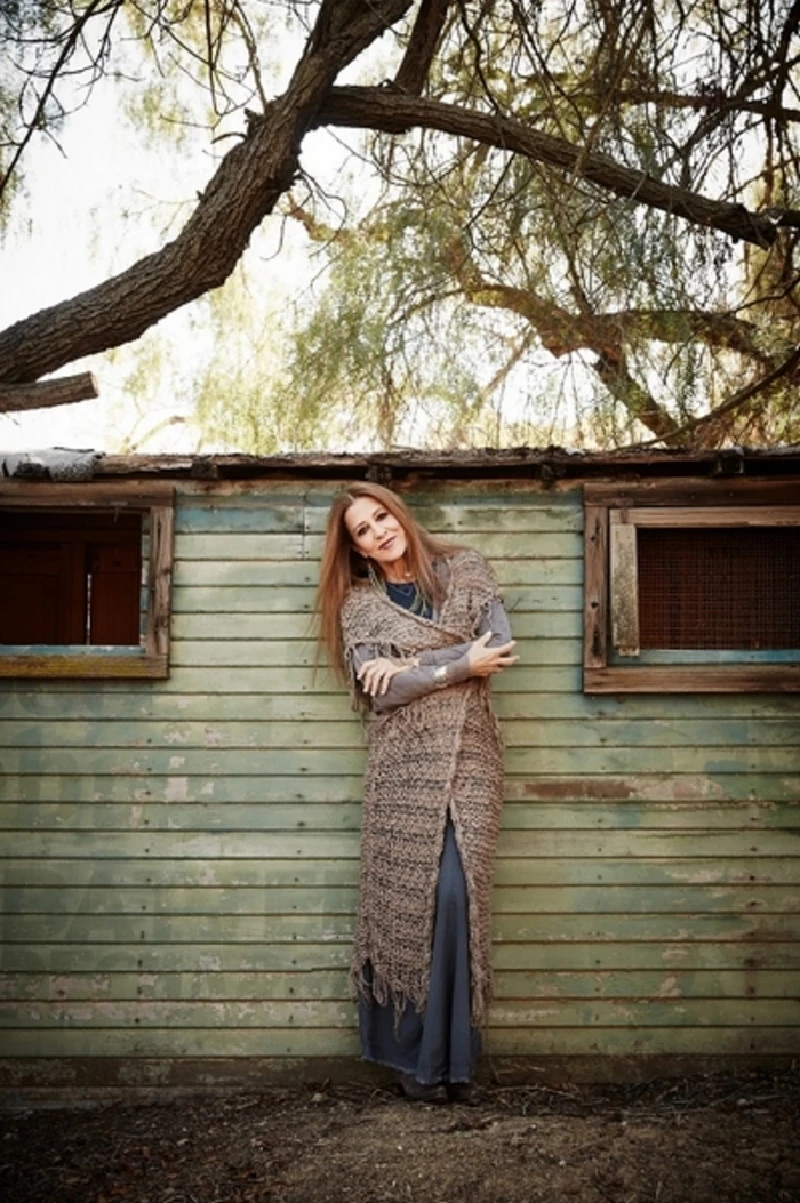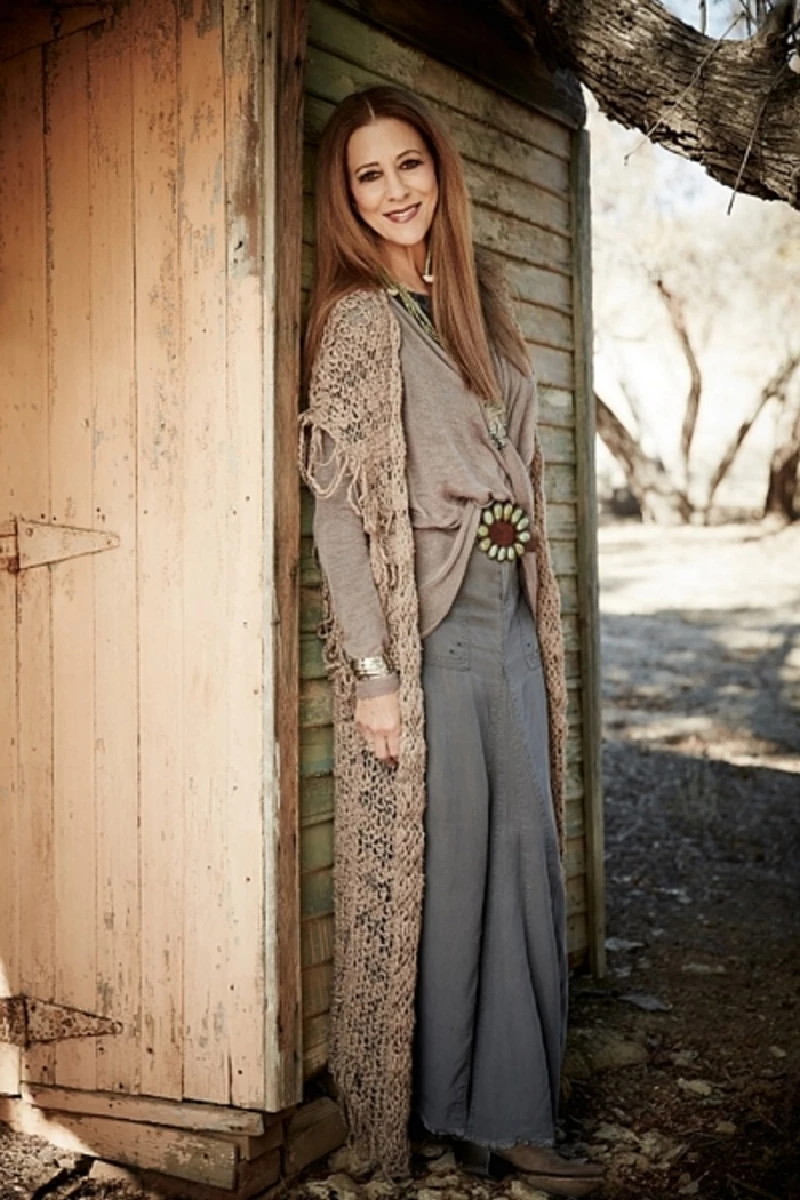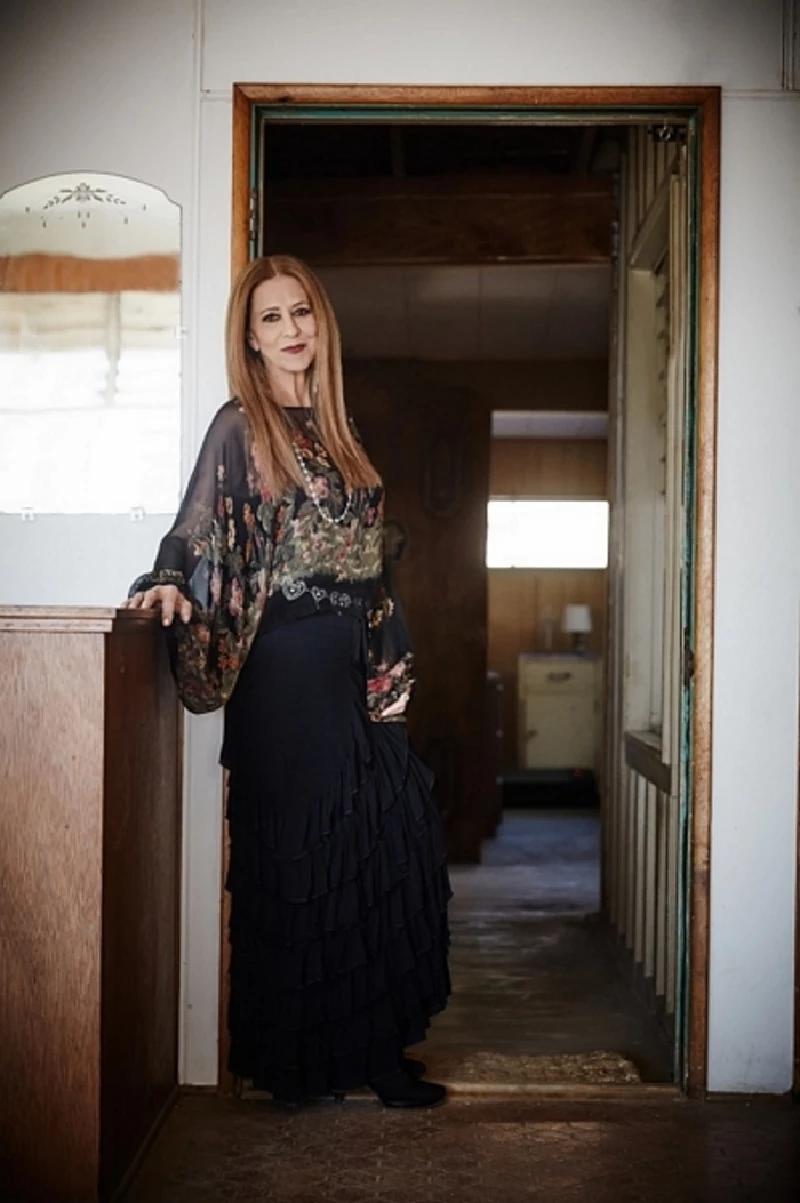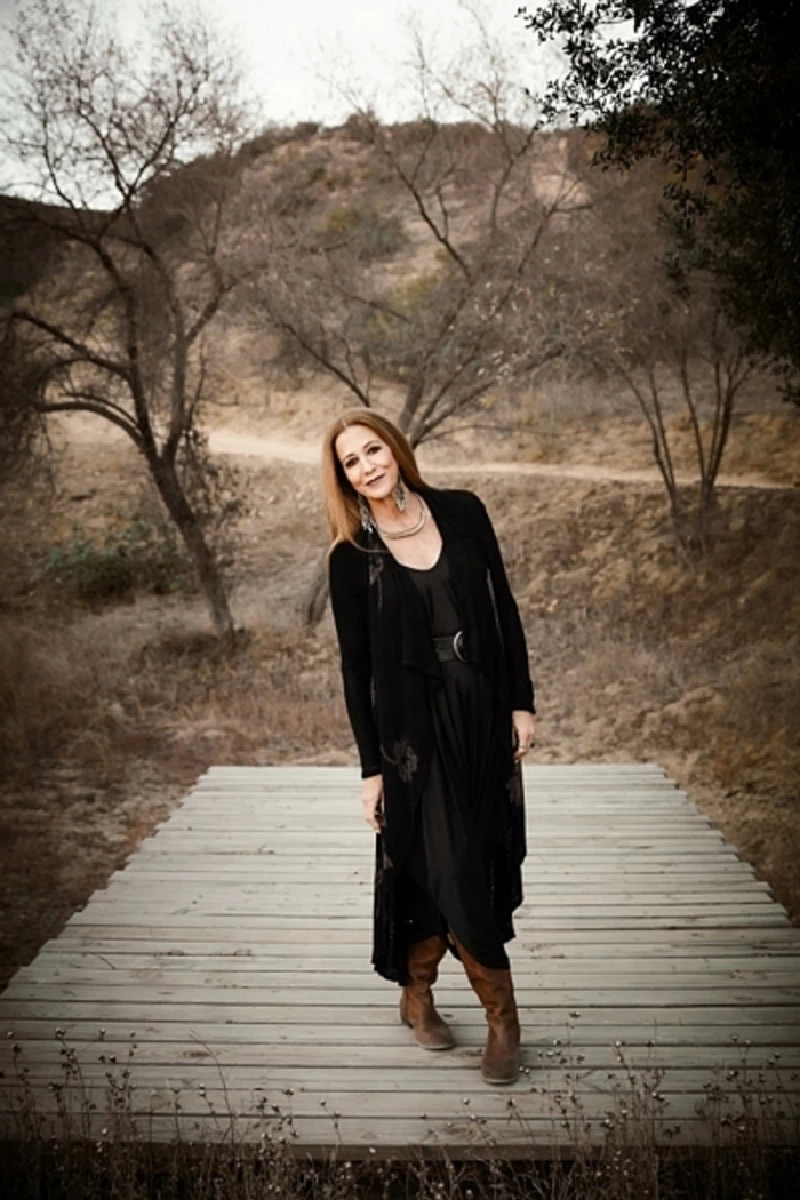 live reviews
---
Boisdale, London, 17/5/2018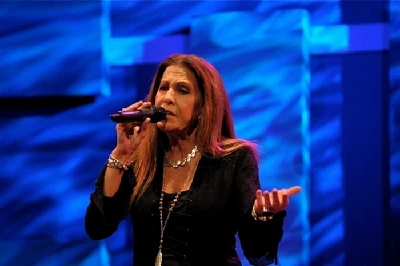 Adam Coxon finds that, despite being showcased in a noisy venue, Rita Coolidge 'surpasses all expectations' when performing select material from new album, 'Safe in the Arms of Time' during a much-awaited four-night appearance in London, where 'she was greeted by the clanging of cutlery'.
reviews
---
Safe in the Arms of Time (2018)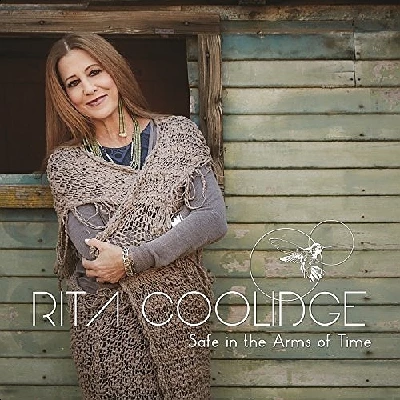 Excellent new recording from Rita Coolidge, who working with a talented team of co-writers and A-list musicians, shines on this latest studio album
Pennyblackmusic Regular Contributors
---