---
Rita Coolidge
-

Safe in the Arms of Time
published: 31 / 5 / 2018
---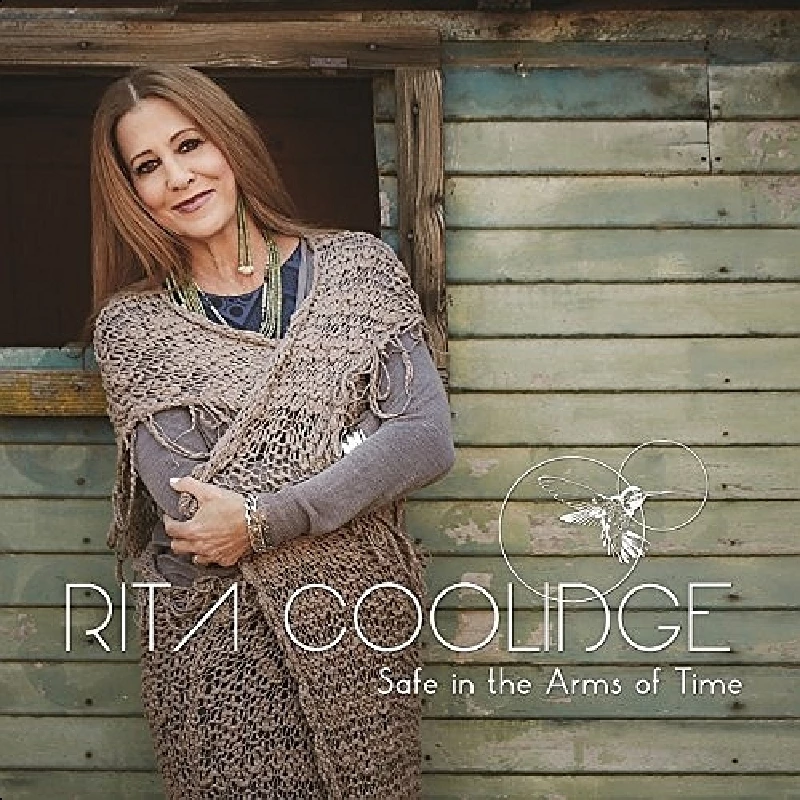 intro
Excellent new recording from Rita Coolidge, who working with a talented team of co-writers and A-list musicians, shines on this latest studio album
The smoky voice of two-time Grammy winner Rita Coolidge first became evident during Los Angeles recording sessions where she quickly rose to fame as a highly coveted sessions singer in the 1970s. After that time, she enjoyed working with the likes of Leon Russell (who would later refer to Rita as "Delta Lady"), Joe Cocker, Eric Clapton and Kris Kristofferson. In her latest solo album, 'Safe in the Arms of Time,' Rita works with a similarly talented crew, including bluesman Keb' Mo', Graham Nash, Chris Stapleton and Stan Lynch as co-writers/performers. She also enlisted the skills of guitarist Dave Grissom, bassist Bob Glaub, keyboardist John "J.T." Thomas and drummer Brian MacLeod. This carefully constructed studio album (recorded at the same place where Rita recorded back in the day) is full of layered vocal passion, stunning instrumental interludes and solos and illustrative story telling. Whilst some songs are guitar-driven and others, piano-driven (another great choice), they collectively come across as heartfelt and/or simply fun and engaging. I recommend this album for lovers of all genres. With it, you'll get a simmering taste of Americana, folk-rock, classic rock and the blues. And also underlying these gems are striking messages, for example, in 'You Can Fall in Love,' the central message is crystal clear — "love is ageless". This sentiment was based on the singer's own experience of finding love again in later years… Along those same lines is the profound, 'Please Grow Old with Me'. Another overall winning feature of the album is the frequent use of harmony. Not surprisingly, Ms. Coolidge has a great ear for backing and lead vocal arrangements and here is living proof. 'Naked All Night' is a swampy, boot kicking celebration; a fantastic Rita Coolidge co-write with Keb' Mo'. A more meditative selection is 'Van Gogh,' not only a tribute to a misunderstood artist, but again, a result of the Tennessee-born singer's dual interest in artists and musicians and the journeys they deftly navigate. There is also a tender innocence to certain songs, like 'Rainbow' as well as a strong, rhythmic pulse, as in 'Walking On Water,' where Rita and Keb' Mo' trade irresistibly exuberant vocals. If you've always been a Rita Coolidge fan, you'll have the opportunity to witness her growth as a seasoned writer and interpreter; if you're simply discovering her for the first time, you'll enjoy this new, collaborative-rich studio album as well. Either way, it's a surefire win-win.
Track Listing:-
1
Satisfied
2
Doing Fine Without You
3
Walking on Water
4
Spirit World
5
The Things We Carry
6
Naked All Night
7
Van Gogh
8
Rainbow
9
Over You
10
We Are Blood
11
You Can Fall in Love
12
Please Grow Old with Me
Band Links:-
https://ritacoolidge.net/
https://en-gb.facebook.com/DeltaLadyRitaCoolidge/
https://twitter.com/deltaladyrc
https://en.wikipedia.org/wiki/Rita_Coolidge
interviews
---
Interview (2018)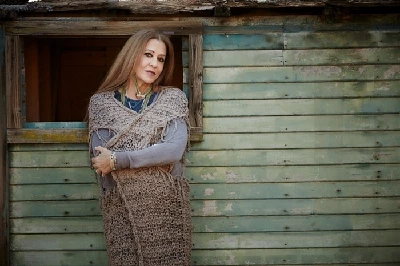 Rita Coolidge tells Lisa Torem some pre-production back stories, talks about her appreciation for guest artists and explains why true love remains a timeless endeavour
live reviews
---
Boisdale, London, 17/5/2018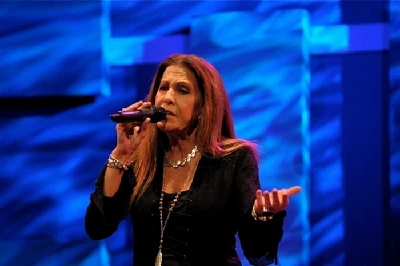 Adam Coxon finds that, despite being showcased in a noisy venue, Rita Coolidge 'surpasses all expectations' when performing select material from new album, 'Safe in the Arms of Time' during a much-awaited four-night appearance in London, where 'she was greeted by the clanging of cutlery'.
Pennyblackmusic Regular Contributors
---