---
published: 12 / 8 / 2017
---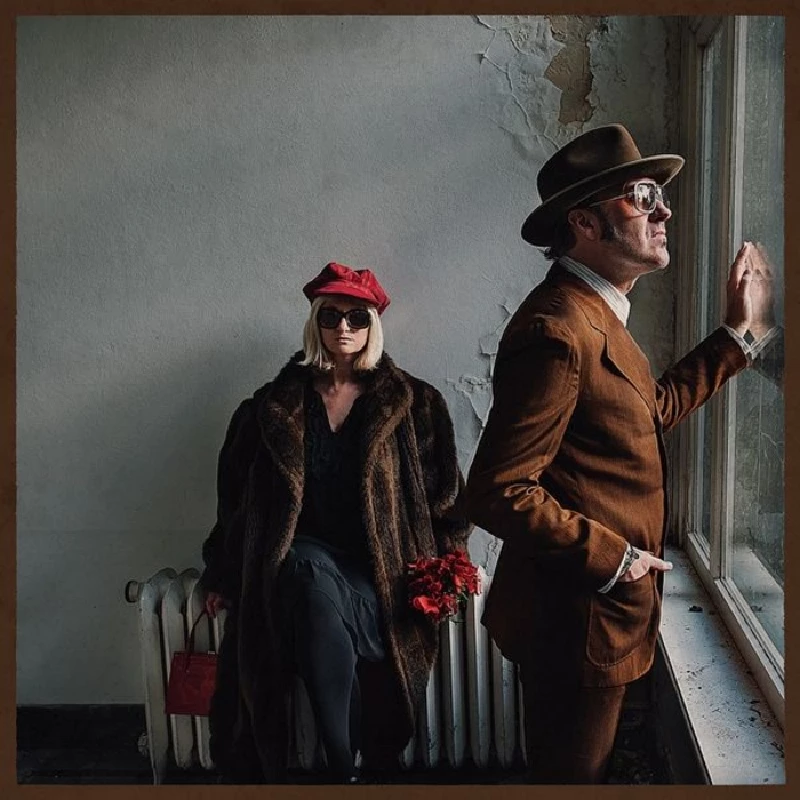 intro
John Clarkson speaks to Michael Weston King from acclaimed husband-and-wife duo My Darling Clementine about their just released fourth album, 'Still Testifying'
UK Americana act My Darling Clementine have become renowned in recent years for their strong vocal harmonies and narrative ability. Originally a side project for husband-and-wife duo Michael Weston King and Lou Dalgleish, both of whom have also had solo careers while Weston King has also fronted the critically-acclaimed Good Sons, My Darling Clementine has now become both songwriters' central focus. They have played over four hundred shows across Europe and America, and have released three previous albums together. 'How Do You Plead?', their 2011-released debut album, was influenced by 60's and 70's classic country, while 'The Reconcilation', its 2013 follow-up, went in a more soulful direction. 'The Other Half', their 2015 third album, was a story and song collaboration with crime writer Mark Billingham. 'Still Testifying', their just released fourth album, finds My Darling Clementine straying further into country soul, and, produced by Neil Brockbank (Nick Lowe, Jim Lauderdale) who also produced 'How Do You Plead?', sees Weston King and Dalgleish working with fifteen other musicians including a horns section. Its tracks include opening track 'The Embers and The Flame', another collaboration with Mark Billingham; 'Jolene' s Story', a riposte to Dolly Parton from the title character of her classic country song who ran off with her man; 'Friday Night, Tulip Hotel' about a doomed adulterous relationship ; 'Two Lane Texaco' about the slow destruction of a small American town by the oil industry, and final track 'Shallow', upon which Weston King and Dalgleish's daughter Mabel shares vocals with her parents. Pennyblackmusic spoke to Michael Weston King about My Darling Clementine and the new album. PB: My Darling Clementine began very much as a side project for you both. Your debut album 'How Do You Plead?' was recorded as far back as 2009 and then not released until 2011. Since then My Darling Clementine has taken off. Have you been surprised about how much it has developed? MWK: Not really because we set out with this project to do something which was a little bit more accessible to what I had been doing in my own right. It has a different audience to what I was doing in my solo work and to some extent Lou's. I think a female voice adds so much to music, and especially one as good as Lou's. So, we set out to do something that would reach a larger audience, not by selling out as we were doing exactly what we wanted to do musically but something at the same that was maybe more accessible and instantaneous. PB: Why do you think My Darling Clementine has gained such weight then? MWK: Obviously there are copious amounts of middle-aged songwriters out there of varying qualities, but I think that music for two voices is such an appealing thing. The songs are sung by a man and a woman to each other, and the fact that Lou and I are married and the lyrical content in most of the songs are about mature adult relationships probably also helps. It is something people can relate to easily in the same the way back in the 60's and the 70's that people related to those classic country songs, and they spoke to them about their lives and their relationships. PB: Is your solo career on hold these days? MWK: Not as far as performing. Back in November/December I did a twenty date tour of Europe on my own, so I still go out and play solo. I have also got a lot of songs backing up which are not appropriate for a Clementine record, and they are sitting in a drawer here waiting for me to record at some point. PB: A lot of My Darling Clementine's songs are about divorce, break-up, adultery and relationships n the brink of dissolution. You and Lou have been married for a long time now. Are the songs written out of fear, that nervousness that many couples who have in a long-term relationship of how things might go wrong? MWK: That is a good question (Laughs). I don't think that they are written from fear. A number of the songs, even if they are in the first person, are often observational. They are also about people we know or situations that we are aware of or stories that we are retelling that we have seen elsewhere. Some of the songs are directly about us, but probably not so much at the moment. Those themes are just the great themes that suit a man and a woman singing to each other. There are also tracks on 'Still Testifying' that aren't really about relationships at all. 'Eugene' is about a situation Lou found herself in Oregon. 'Two Lane Texaco' is about the demise of small towns at the hands of big business. Those songs could be for one voice, but we have chosen to adapt them for the Clementine album. Not every song on this record is about marital disharmony even though we still love that subject (Laughs). PB: The Embers and the Flame', the opening track on 'Still Testifying', was co-written with crime writer Mark Billingham. Was that an offshoot of your 2015 project together, 'The Other Half'? MWK: Yes, very much so. Mark wrote a story that was based on a series of Clementine songs but we needed a new one for it, a song that closed the shows we did together to promote it. Surprisingly enough, the story had a positive, happy ending, so we wanted something that fitted that. Mark came up with a lyric and then I wrote a tune to it and amended some of the lines, but we liked it so much that we revisited it with a full-band arrangement for this album. In 'The Other Half' the protagonists have been around and been through life and it is about being happy with the more mundane things in a relationship, it not necessarily always having to be hearts and flowers and excitement, just the mundane things and being together being enough. That is the message of that really. PB: A lot of the characters have done on the surface bad things. Jolene in 'Jolene's Story' has run off with Dolly Parton's husband, and the couple in 'Friday Night, Tulip Hotel' are both cheating on their partners. Yet you make them quite sympathetic. Was that intentional? MWK: 'Jolene's Story' is Lou's song and I think she just wanted to set the record straight and put across her point of view in that song that, as often happens in real life, Jolene and Dolly's husband might have possibly ended up staying together. Jolene did steal Dolly's husband but in our song they have remained together and happy, and hopefully Dolly is happy with whoever she might have found as well. I think that she maybe does deserve sympathy in that case because she did fall in love with this guy and it wasn't just about stealing someone for her own gratification. 'Friday Night, Tulip Hotel' was inspired by Lou and I seeing a couple leaving a hotel early in the morning. They were clearly not wanting to be seen leaving the hotel, so our imaginations ran wild a little bit and we played out a scenario that we thought would befall this couple. In the end the woman is deserted by the guy. He stops coming to visit her .and she is left heartbroken. There is a line in there about "The wife and the children/the fear and the self-loathing." He bottles it in the end. He chickens out. The sympathy might be for her, but not for him. PB: 'Two Lane Texaco' is, as you say, about the break-up of a small town as a result of business and in this case the oil industry. What inspired that song? MWK: The first part of that song popped into my head when we were stuck in a traffic jam because a petrol station was being rebuilt and the road beside it was being widened. So, I jotted that down and it sat there not being developed until I watched the Pixal movie 'Cars' with my daughter. Its theme again is small-town America, a big road being built past it and the town and people leaving it and it being ignored and nobody coming to it, so that was also an influence. The middle eight is, however, about music and wishing that radio and certainly American radio was like it used to be. You turn the dial particularly in America and hope that you will find something good to listen to, and all you get is the same old crap. 'Two Lane Texaco' is a metaphor for the passing of time really and things not necessarily being better because of it. it is about harking back to a more halcyon time that either was better or in our minds was better. Loss is the main theme of that song. PB: The last track 'Shallow' features your and Lou's daughter Mabel on vocals. Is she a child who has grown up on the road? MWK: Mabel is now eleven and has been on the road with us a lot, both in America and around Europe, so she has grown up listening to us perform. She has often had had to sit there in dressing rooms bored waiting for us to finish a gig or in the studio listening to us record. When it came to recording 'Shallow', it was Neil Brockbank, our producer, who suggested it. He had heard her sing and said, "I think this would be a nice addition," so she sang on that. She plays recorder on a couple of tracks as well. She is a good musician. She plays drums and piano too, although not on the album. If we were in America, this would maybe be some Carter Family-type scenario. It would be a lot more romantic than us just being English. We have spent a lot of time on the road with Mabel now and she is a very comfortable with it. She loves it. PB: 'Still Testifying' combines elements of traditional country with a gospel and soul sound. Is that what you were aiming for? MWK: Absolutely. In the last couple of years there seems to be a number of artists in the Americana genre gravitating towards country soul. It is something that I have been listening to a lot, and people like Dan Penn and Donnie Fritz. It just seemed like a natural progression. When we made the debut album we set out to do a specific thing, to make a record that sounded like George Jones and Tammy Wynette in the late 60's. If we were going to carry on, we didn't want to just keep doing that and our writing was evolving and based on what we were listening to. On the new album there are a couple of straight ahead country songs that would not have been out of place on 'How Do You Plead?' such as 'Since I Fell for You', but for me the album is personified by songs such as ''The Embers and the Flame' and 'Eugene'. There is maybe more of a soulful singer-songwriter thing going on, but the arrangements and the sound is more horn-laden. It sounds American but at the same time it doesn't totally sound American. There is a little bit of a Yorkshire brass band in there as well as a Muscle Shoals kind of thing. We always knew from the start that there were going to be a lot more horns on this record than on 'The Reconcilation' and certainly on 'How Do You Plead?@, and we certainly achieved what we set out to do. PB: Final question. You're currently touring the UK. What other plans do you have for after that? MWK: After this in the autumn we have some more UK shows and in Germany, Holland and Austria. We are also setting up some Scandinavian shows at the moment. We will be just out back on the road playing really. We want to get this record across to as many people as possible. PB: Thank you.
Band Links:-
https://en-gb.facebook.com/mydarlingclementine.music/
http://mydarlingclementinemusic.co.uk/
https://twitter.com/my_darling_clem
Play in YouTube:-
Picture Gallery:-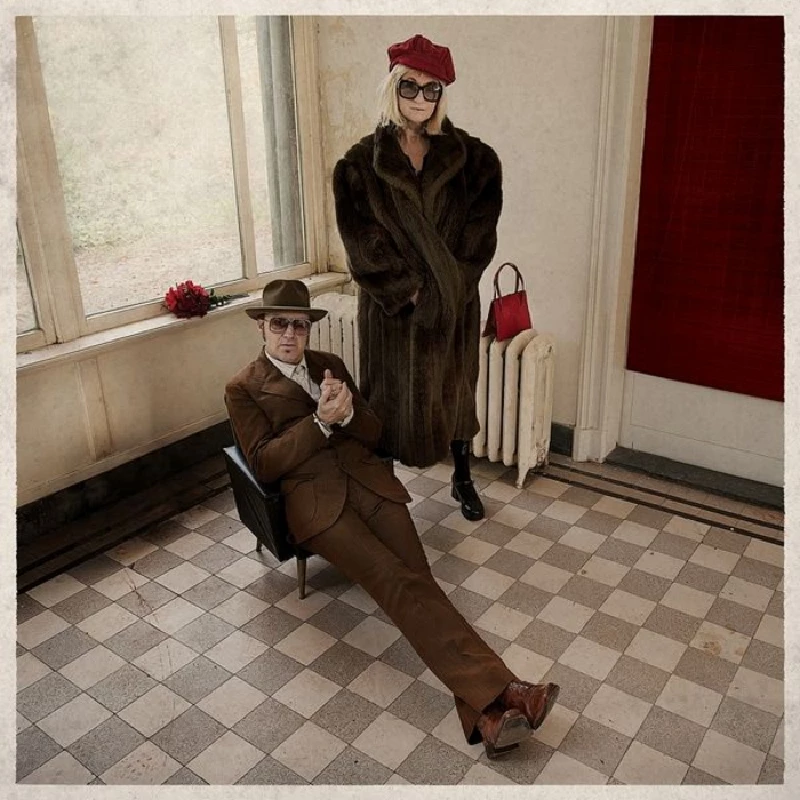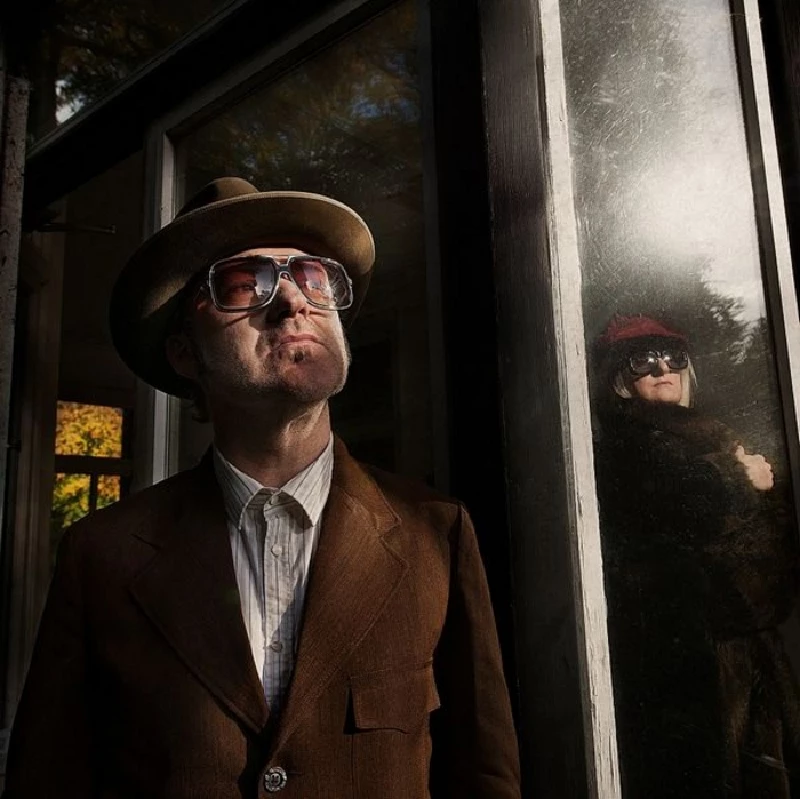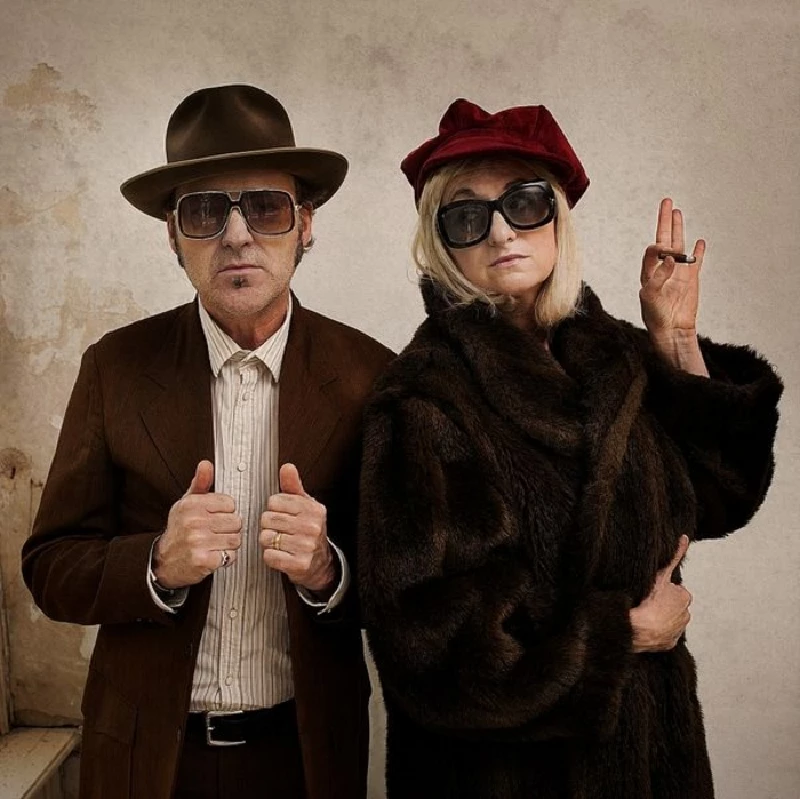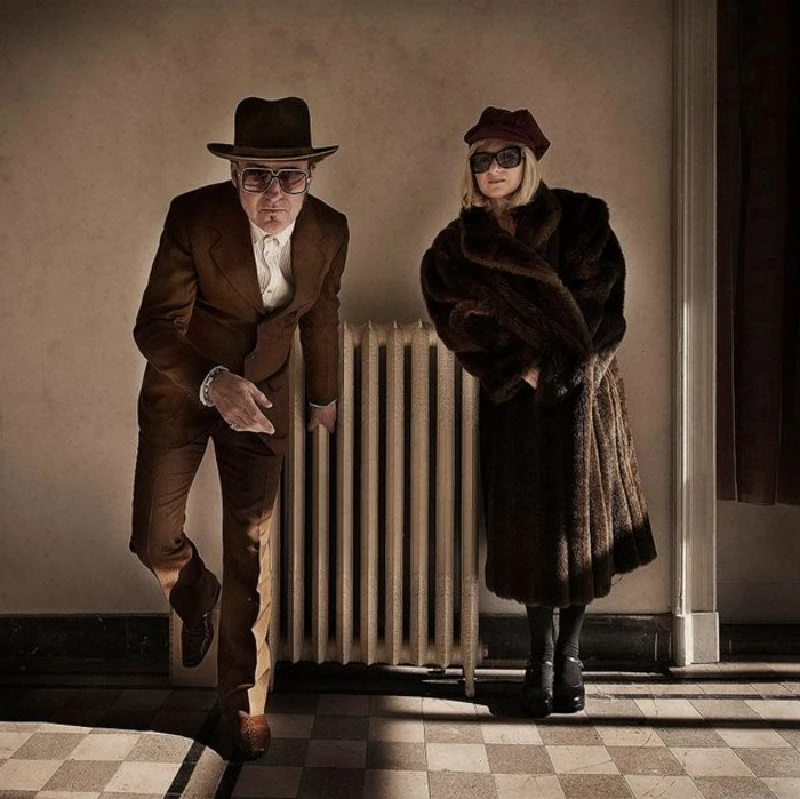 interviews
---
Interview (2020)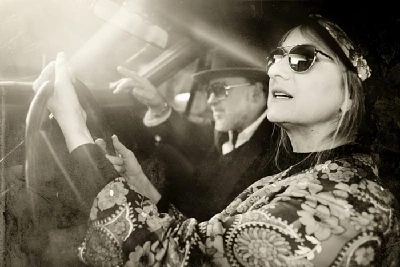 Michael Weston King from Americana group My Darling Clementine talks to John Clarkson about their latest project in which they have re-interpreted across three EPs songs from Elvis Costello's catalogue.
Pennyblackmusic Regular Contributors
---