---
published: 8 / 3 / 2021
---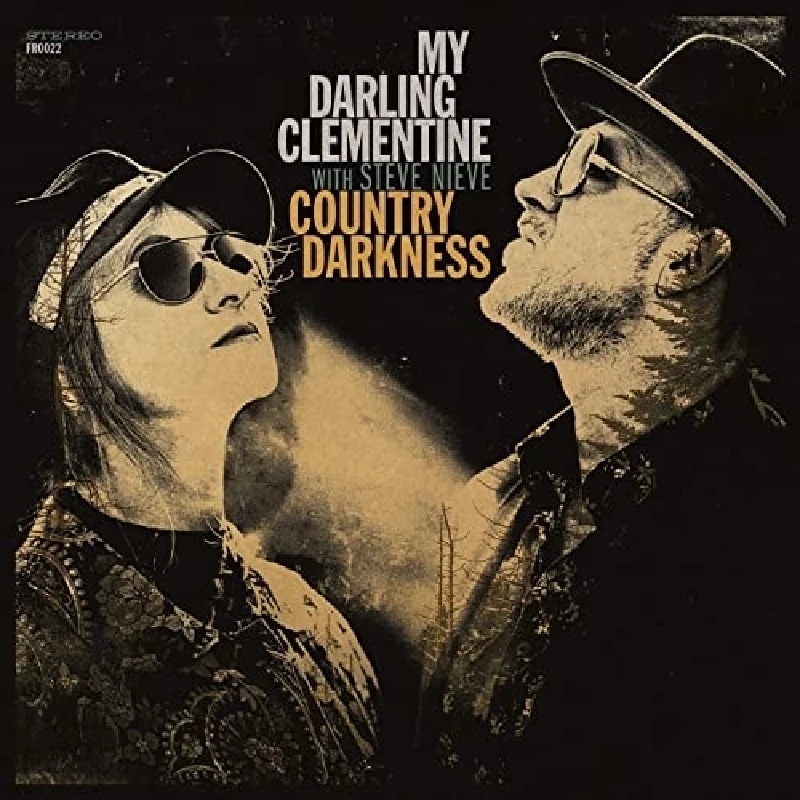 Label: Absolute
Format: CD
intro
Excellent and unpredictable set of Elvis Costello covers from country duo My Darling Clementine
Google confirmed that my disappointment when I realised there was no 'Watching The Detectives', 'Pump It Up' or even 'She' on My Darling Clementine's new album of Elvis Costello covers means I am basic. Okay, I am old enough and ugly enough to accept the truth. Basic or not, I still really enjoyed this album. Opener 'Either Side of the Same Town; sounds like a hymn, and a little softer and cleaner than Elvis and The Imposters' version. This doesn't detract from either track though, a theme to be repeated in this collection of twelve songs. Taking tracks from a singer-songwriter as instantly recognisable as Elvis Costello is always going to be a risk, even if you are collaborating with Steve Nieve (The Attractions, The Imposters and Madness among others). To go a few steps further and to re-imagine them as country style duets takes some balls. Luckily, in the hands of singer songwriting couple Michael Weston King and Lou Dalgeish it works, and works well. 'I Lost You' has a real country twang. 'I Wear It Proudly'arguably works better as a duet. 'The Crooked Line' is a joyful explosion of handclaps and Hammond organ and 'Heart Shaped Bruise' is as heartbreaking here as when Costello duetted with Emmylou Harris. 'That Day is Done' has a hypnotic call and response that drifts away and which I was still humming several hours later. 'Different Finger' with its almost Latin flare and accordion feels like country goes to Mexico. The original 'I Felt The Chill Before The Winter Came' was recorded in Nashville with plenty of country spirit. This version feel more fleshed out, with a different power to the original. The fact they managed to select songs that range Costello's fifty plus years of making music, including collaborations with the aforementioned Harris, Lorette Lynn and Paul McCartney and make a coherent album that flows smoothly is a testament to the overall vision of this album. There are so many other names attached to this project. It was produced by Nieve, King and Colin Elliot, and musicians include Shez Sheridan, Martin Winning and Dead Beresford who have previously themselves worked with artists such as Richard Hawley, Van The Man and Roger Daltrey. This album combines twelve songs from three limited edition 'Country Darkness' 12 inch EPs. It also has a bonus track in the shape of 'Powerless', an original and previously unreleased My Darling Clementine track.
Track Listing:-
1
Either Side of the Same Town
2
I Lost You
3
I'll Wear It Proudly
4
Why Can't A Man Stand Alone
5
The Crooked Line
6
Heart Shaped Bruise
7
That Day Is Done
8
Different Finger
9
I Felt the Chill Before the Winter Came
10
Stranger in the House
11
Indoor Fireworks
12
Too Soon to Know
13
Powerless
Band Links:-
https://en-gb.facebook.com/mydarlingclementine.music/
http://mydarlingclementinemusic.co.uk/
https://twitter.com/my_darling_clem
interviews
---
Interview (2020)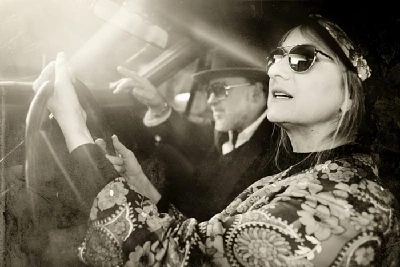 Michael Weston King from Americana group My Darling Clementine talks to John Clarkson about their latest project in which they have re-interpreted across three EPs songs from Elvis Costello's catalogue.
Interview (2017)
reviews
---
Still Testifying (2017)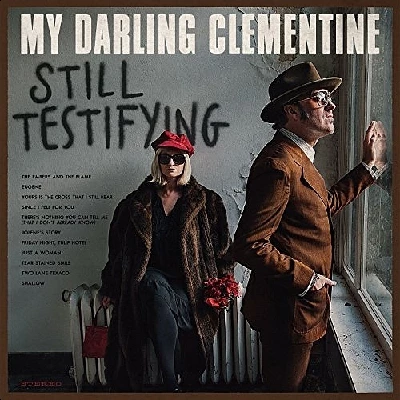 First-rate fourth album from acclaimed British husband-and-wife Americana duo My Darling Clementine which showcases their narrative abilities
Pennyblackmusic Regular Contributors
---