---
Ian Mcnabb
-

Respectfully Yours
published: 3 / 7 / 2016
---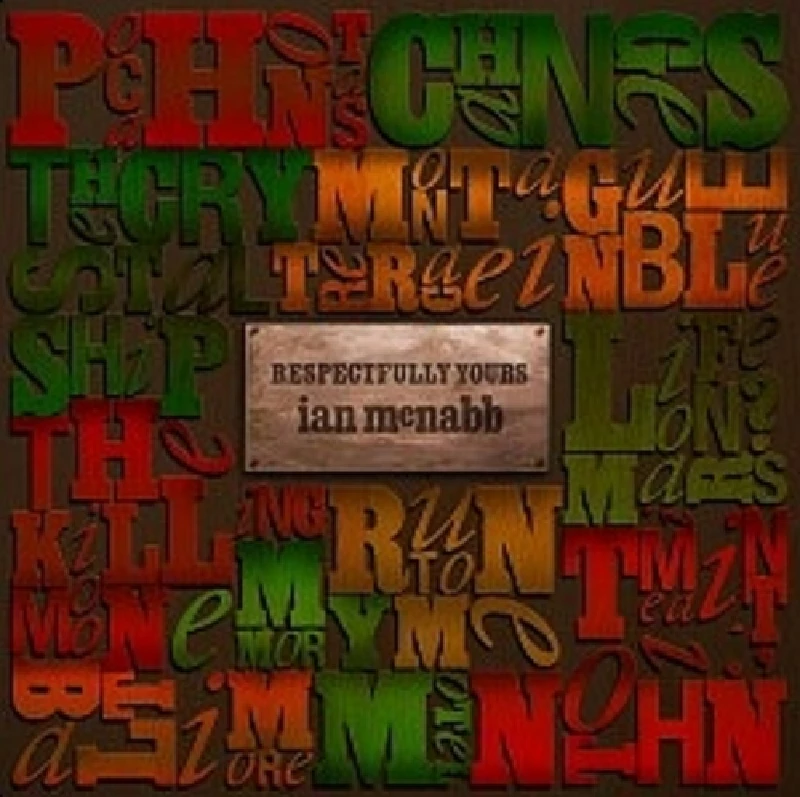 intro
Stunning set of covers on new album from Icicle Works' frontman and solo artist, Ian McNabb
'Krugerrands', Ian McNabb's last album, saw him revisit his own back pages and was bookended by a new song called 'Gravy', the best song in a career of wonderful and masterful song craft. McNabb remains loyal to playing live music at a grass roots level. 'Respectfully Yours' is his second album recorded in a ten month period, but he has also during that time toured the UK both under his own name and as the Icicle Works, which, taking it its title from an obscure sci-fi short story, is the band name that made him famous and got him onto 'Top of the Pops' back in the early 1980s. 'Respectfully Yours' is a handpicked selections of songs that he loves, and, luckily for me, I adore most of these too. The idea for the album has been around for a while, and McNabb has always peppered his live sets, even in the Icicle Works days), with a decent selection of old favourites. It's because of him that I read 'On the Road' in 1985 by Jack Kerouac after a line in 'When It All Comes Down', and his love for Neil Young and Crazy Horse entered me into the Rusty one's fan base. The album was started back in January, the week David Bowie died, a week that us rock fans will never forget. McNabb has compared the album up alongside Bowie's 'Pin Ups', but for me this surpasses it with flying honours. Most covers these days are murdered, or rather raped. Look at the rise of 'The X-Factor', 'The Voice', the 'Britain Hasn't Got Talent' fodder, mass produced to an audience that has never got stuck to the floor of a grass roots venue in their lives, while their live music experience is watching a TV screen, half a mile away from the actual stage and paying £8 for a bottle of watered-down lager in a field somewhere. McNabb remains a live performer because that's what he chooses to do, and these songs are delivered as if they were his creations. Opening with 'Changes' - No, not that one - this is a very mellow acoustic take on a Black Sabbath number, and not the sort of music that you would expect from the Black Country. 'Pocahontas', is a classic, a mellow number from Neil Young from 1979, and, needless to say, Ian does Neil proud. 'Run to Me' is new to me, a Bee Gees cover, which is pretty much a full-on heartbreaker before they went disco on us all. 'Baltimore' hails from the pen of Randy Newman, a master of Americana, and is a tale of a city going seriously wrong. 'Life on Mars' still reduces me to tears and was one of the first songs recorded here. You can almost hear tears during the performance, and he equals the original. 'The Killing Moon' is Scouse gold, a 1984 hit by Ian McCulloch's Echo & The Bunnymen, a masterful song, perfectly rearranged and nailed home just as beautifully as the original number. The delivery here is a 5 star performance. 'Montague Terrace (In Blue)' is a song Ian has been doing in his live sets since the early 1990s, and to me he has always been my Scott Walker. Originally on Scott's debut 1967 album. Scott broke hearts with his American style of crooning and this track, years before he started to punch dead pigs for sound effects. 'Memory Motel' is not a song that jumps out to me, but then I was never a huge fan of the album. It came from 1976's 'Black and Blue', the first album with Ronnie Wood by the Rolling Stones. In Ian's hands, he takes away Jagger's melodramatic delivery and delivers it straight. 'The Crystal Ship' was originally from the Doors, another band we bonded over. I always thought McNabb looked like a sexy, young Jim Morrison, before the booze and drugs took control of Jim. The original showed off the band's showmanship, and on this version he does the Fab Four of Jim Morrison, Ray Manzarek, Robbie Krieger and John Densmore proud. It ends with a track by another early band we bonded over, Green On Red's 'Time Ain't Nothing', which is a song of hope and with a zest for Americana fun. Respectful and honest, if only every cover song was as good as this, then Simon Cowell would be richer. Nice one, Ian.
Track Listing:-
1
Changes
2
Pocahontas
3
Run To Me
4
Baltimore
5
Life On Mars?
6
The Killing Moon
7
Montague Terrace In Blue
8
Memory Motel
9
The Crystal Ship
10
Time Ain't Nothin'
Band Links:-
http://www.ianmcnabb.com/
https://www.facebook.com/pages/Ian-McNabb/269903635301
https://twitter.com/empiresend
features
---
The Gentleman Adventurer (2002)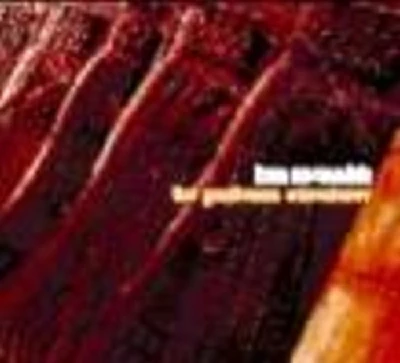 'The Gentleman Adventurer' is Ian McNabb's 7th solo album, and is being self-released as an internet only release. Anthony Strutt examines a prolific record by one of Liverpool's "most important and under rated songwriters"
Pennyblackmusic Regular Contributors
---