---
published: 8 / 3 / 2016
---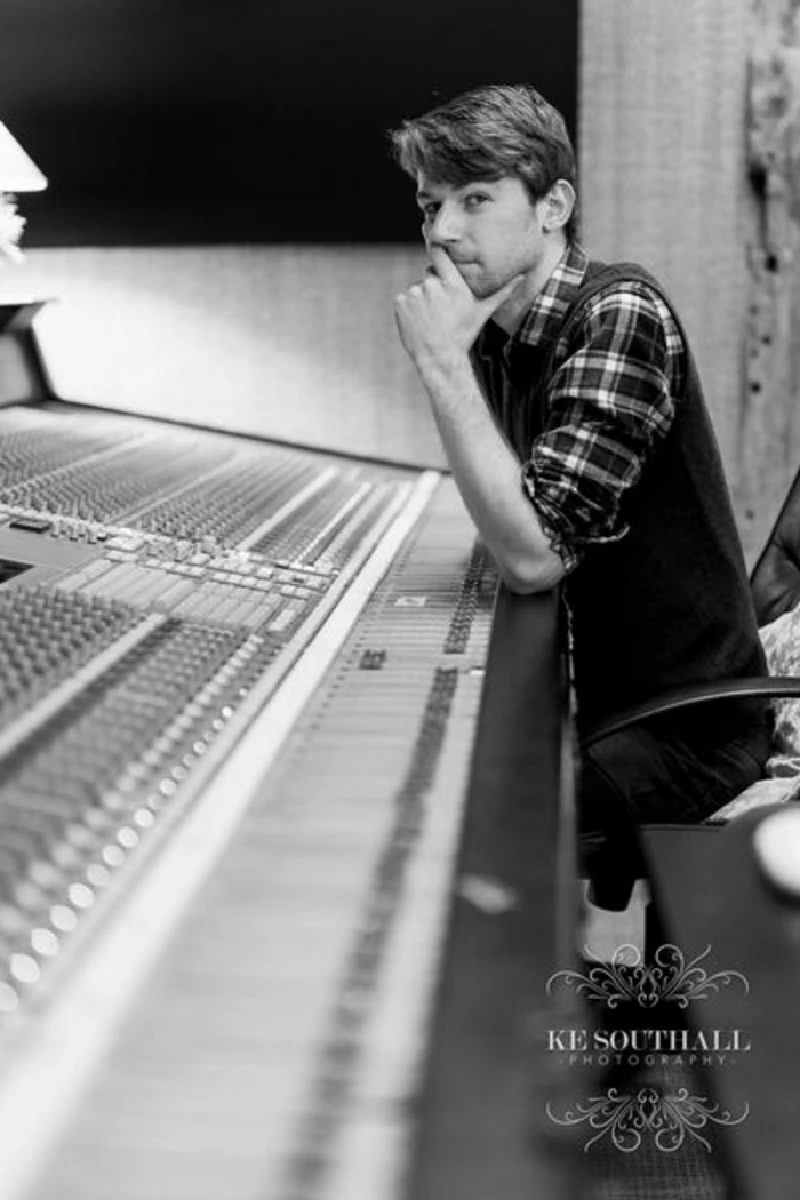 intro
In this two part interview Malcolm Carter speaks to producer Peter Waterman, as he enters the studio to start recording the second Hattie Briggs album, about the process leading up to the recording and also catches up with him again a few days after recording began
PB: At this time you are just over half-way through recording having spent six days in the studios so far. What have been the highs and lows up to this point? PW: It's all been a bit emotional for me to be honest during the first stages of recording. We ran a four day session at Monnow Valley, and each day had a different recording strategy which kept the project as efficient as possible. Thursday was piano and guitar, Friday we recorded drums all day which meant at the weekend we could concentrate on strings, ukulele, electric guitar, bass and some first attempts at vocals. When we came away from Monnow Valley we had recorded a good foundation to continue to add to. All the drums, piano, guitar, ukulele, string sections and bass parts were down in some form or another. We were up to 50 GBs of data recorded, and that's just at a basic 44.1kHz and 24 bit format which has to be the most I've ever taken away from Monnow Valley. We recorded many takes of everything, and there is still so much 'comping' to do and picking the best bits from the best takes. I wouldn't say there are any negatives but there are some things that may have affected us in the long run. What's making this album run so smoothly at my end is that this is a second album for most of us here. I've never made a second album for anyone before and we all know each other really well. It feels like I know who needs a high five or a hug and others who I just need to leave in the live room until they get it right. We are even recording in the same studio as last time. The only thing that's slightly different are the engineer and his assistant. They're both different from the last record, and that's the only anomaly in feeling completely secure. They work very differently from the previous engineer Liam who we were very used to because he had recorded both Hattie Briggs's first album with me and Emma Ballantine's EP this time last year. I'm a big believer in learning every day from every experience, and it feels like, having analysed performances with the engineers after every day, it's been a good experience for all of us to learn from, in terms of human creative aspects over recording techniques written in a book. The absolute ridiculous high for me was on the third and fourth day. Asha and Barney were both in charge of three string arrangements each. All of them were amazing, and each one had a slightly different approach depending on the song and its structure. With all of these string arrangements to do, we only had two cello players at the studio so they had to do numerous takes to build up the 4 - 5 part arrangements. After the first run through of cellos on 'The Lake', which will be Track 1 on the album, I felt okay. Then we ran the second set of strings over the top of the first set for the first time, and I immediately just started to cry. I kept it together to some extent but then on the fourth day, once all the cellos had been recorded and we were onto the end of day vocal takes, I think I cried at every take and eventually just had to leave the studio for a sit down and a slow game of pool by myself. I wasn't becoming emotional just because the strings sounded nice. It was a whole host of things going through my mind when everything started to sound good. Even Hattie was having a little cry on the back of the sofa when I wasn't looking while 'Castle on the Sand' was being recorded. We spoke about it in the car on the way home that night. We both felt like the album was creating itself and we were just passengers. For me personally, it just feels like the eleven years I've taken assisting, learning through education, working for free, quitting my jobs and going freelance, all that worry and uncertainty has come down to the making of this album. I've never felt this confident before and I'm having to trick myself into being more worried than I otherwise would be. PB: You said that with all the pre-production work you've never felt this prepared for an album before. Is everything on schedule and going as planned? PW: Yes, so far everything we are recording is working and sticking, and all the studio sessions are running on time. We have had to hire a Coles microphone to continue working through vocals at Monnow Valley during our second stint to prevent us going over time or budget with more studio bookings, but other than that, we are on course. PB: 'Young Runaway' opens with, in your words, "a piece of art", nine songs then follow before the album closes in the same way it began ; can you tell us a little more about those pieces of art? It sounds like an interesting idea. PW: Hattie wrote a song called while she was on holiday at Lake Garda in Italy with her ukulele. That's where she first got into playing the instrument as a guitar was too big and too risky to take on a plane I seem to remember her saying. It was very artistic of her in my opinion to write a song without a verse or a chorus and just sort of sing a poem over some moving chords. It was a very different idea to any she had shown previously where most of the structures had a typical verse, chorus and bridge model. We are always encouraging her to try something new each time but this song came out of nowhere and landed in my inbox on a summer day and it felt pretty special. The two of us then wrote another song over a few weekends with a similar idea which will be the last track on the album. Some moving chords without a typical song structure, but this time we used three separate sections instead of two. This was also the first song I had contributed to in my whole life where I had a go at helping with the lyrics. We found the chord progression on our voice memos that we hadn't yet done anything with from a year ago. As we were writing the song, some of the nicest lines began to shine through to become possible song titles. I also latched onto the idea it could be about my sister and some of her troubles in life. The main thought about the song for me was about the journey of life through water and that the music had to match what was being said at the time. The first section was about fear of letting go of what you know to go downstream, the second section was the bumpy journey and the third was getting to the sea which we are so afraid of sometimes, but once you're there, you wonder why you were worried in the first place. Asha arranged strings so well on both of these songs that she obtained songwriting credits, and she was completely able to match the emotion and the story of the music and what we were trying to achieve. The first track is called 'The Lake', and the final track is called 'The River'. PB: Have you abandoned any songs or ideas which you had planned due to them not working out or feeling right on the day? PW: This album seems to be recording itself so there is nothing so far that's stopped us in our tracks or changed our minds. What we planned to do originally is still happening. PB: You mentioned that The Civil Wars had an influence on the way you schedule and run a recording session. Can you expand on that? PW: I read an awful lot about Charlie Peacock and Richie Biggs recording The Civil Wars' first album. Originally I really didn't think much of the production, but I changed my mind from confused to challenging the way I think about production over the course of a week of listening. Their first album especially and the way they would set up areas to record in depending on different songs. They had an A, B and C recording scenario and I tried to replicate that with production ideas on Hattie's first album. Some would be recorded live in a room full of musicians for instance, taking away a lot of post production control with microphone bleed and 'comping' takes as oppose to instruments. Others would be recorded separately to a click track. For this album and the way we are looking at production, all the tracks have been recorded separately to a click track because we both agree that, for Hattie to evolve as an artist, we need to create a different atmosphere and that means changing our recording structure to suit the new songs and the slightly new direction. PB: Obviously you have studio time booked and have to make the most of it. Do you have a favourite time of the day/night to work in the studio? PW: I like the sessions when I don't know where I am, what month it is and if anything's working at all. That probably sounds strange, but once you start a process, you kind of feel in control and at ease with decisions and pre-production. Once we get past the second day, I seem to go into this constant analysing, thinking and contemplating trance that takes my whole mind out of reality. Time stands still when you're in a studio. It doesn't matter what's being written in the newspapers or what's on TV that week. I become completely immersed and there are obvious disadvantages to that state of being. I would also say, although I like to not know who I am or what's going on, the stuff that works in the studio is the stuff we've been working on for months. It's never the spontaneous moments - coming up with new stuff all of a sudden - that work the best, never. So as long as I know that all bases are covered, I can go into a studio and completely lose myself in the moment. That's when I am happiest. PB: Are you finding it difficult to evolve Hattie's sound without alienating those who have been a fan of Hattie's music from the beginning? PW: No, it feels natural because we haven't done anything drastic at all. For instance, slow piano ballads with cello arrangements are still on the horizon, as are similar drum patterns, vocal harmonies and structures. I would say that the songwriting has evolved an awful lot since the end of the first album as it would naturally for any artist, and all we are really doing is adapting to that in a studio environment. We've only added one extra element which is pedal steel. There's a lot of modern pedal steel being recorded nowadays so it doesn't feel very alienating at all. PB: What's the plan now you are going back into the studio again for a few days. Are you planning to record all the outstanding songs during that time? PW: We have the basis of all the songs now so we are adding to what we have for all eleven tracks. We have two days at Monnow Valley on Tuesday and Wednesday, and then two days at Yellow Shark on Saturday and Sunday and then we will see where we are. I suspect we will book a few little hour sessions a couple of weeks later if we want to add or change a few small details. PB: You're known as the producer but there's this feeling that you're maybe more involved, especially with this album, than a producer would usually be. What is your role once the studio work is completed? PW: I think what Hattie and I have created feels very much like a collaborative process. We sometimes go through phases of what if we had never met. I think we are really pleased about how quickly things have progressed and how much we have developed musically together. I feel the same with all of my artists I work with, but I've spent so much time with Hattie including her family I feel very involved in all aspects of the music and the business. I think she trusts my opinion as I like to think of myself as very reasonable and almost always able to see points of view from both sides to help her come to a decision about whatever it is she is deciding on. The thing for me is, I know I won't make it into the world of the music industry unless one of my artists goes a long way. It's really important that the PR is working on the right things, the album artwork reflects the creative aspect of the music, the music videos carry across the right message, as well as the pictures on social media. I will always be there for Hattie whenever she needs my advice or help, just like I'd be there for any of my other artists I've worked for. At this point, I'm working with independent artists, without record labels or publishing. They need to make decisions as best they can without the help of a corporation who have done it for years, and often without financial backing. It's sometimes difficult to make the right decision and if we make one or two wrong ones, that could be the end of the idea of success and all our hard work on a record might not take us that two or three steps further forward in our careers. I am only as good as the success of my last record, no matter what anyone's opinion is of the songs or how it sounds. So, if I don't help my artists get to where they want to be or help push them forward to all these companies that might be able to help us, then I won't feel like I will ever make it and I'll have to get a normal job sooner rather than later. PB: You mentioned that there's a sense of loss once the process is completed which is totally understandable. And it's only natural to be critical of your own work once it's out of your hands. While it's also understandable that you struggle to listen to records you've produced once they are out there surely the acclaim that say 'Red & Gold' received must boost your confidence? PW: No, not really. I still struggle all the time with thinking am I good enough or am I even worthy of any of the praise the records I make sometimes receive. I am confident in the studio because its my job to be confident and supportive of the team of people that are working alongside me. My job is letting them know when it sounds great and sometimes just adding small pieces of advice here and there, but never criticising and never putting anyone under any pressure they shouldn't be under. It doesn't always work that way but that's always the intention. Once that process is over and my over enthusiastic praise has stopped rubbing off on myself, I'll be hiding in a room, pressing retweet when something comes up about the record or adding stuff to my website but never listening to anything and rarely taking any positive words onboard. I'm sure its the same for all of us creatives in every field. Otherwise it wouldn't be as hard as this. PB: Thank you.
Band Links:-
https://www.longcroftrecording.com/
https://www.facebook.com/longcroftrecording
https://twitter.com/longcroftrecord
Picture Gallery:-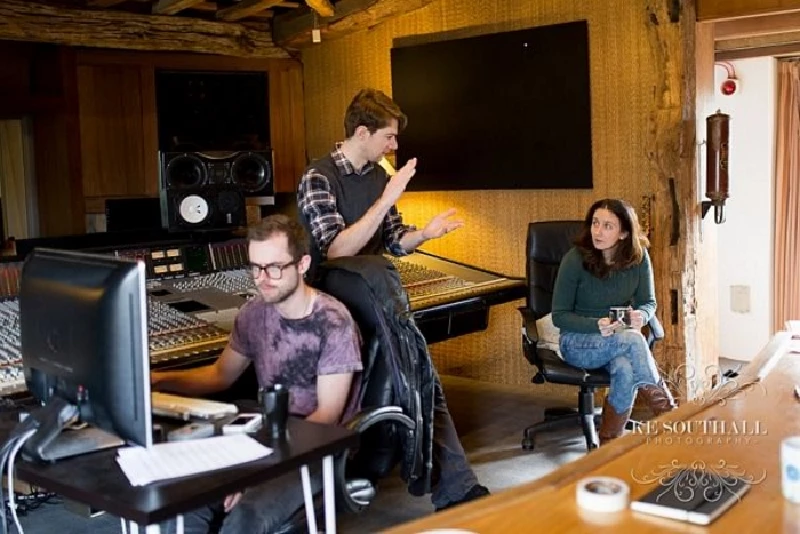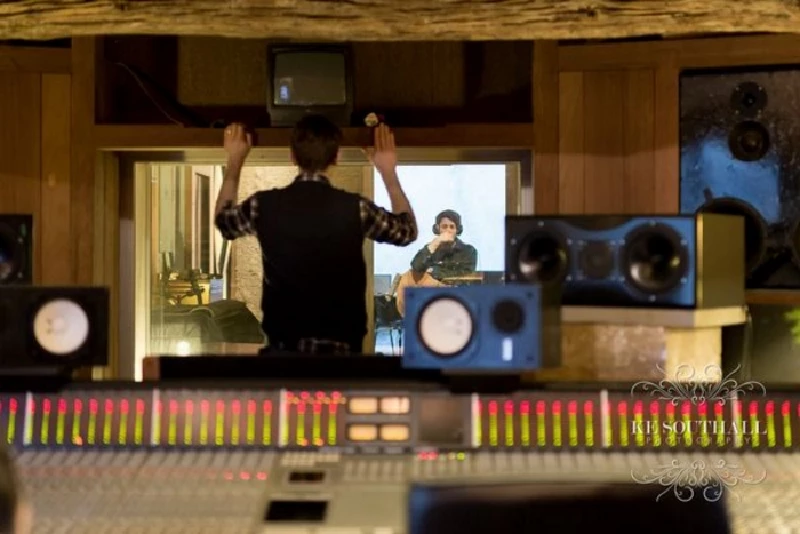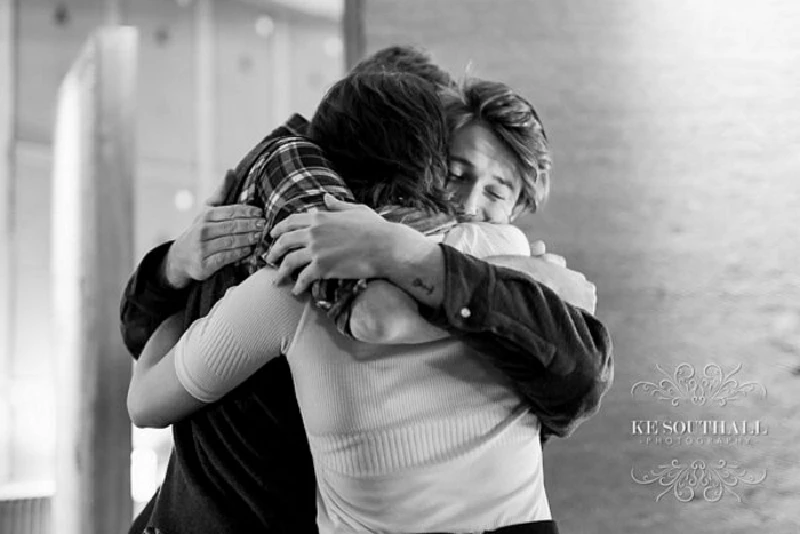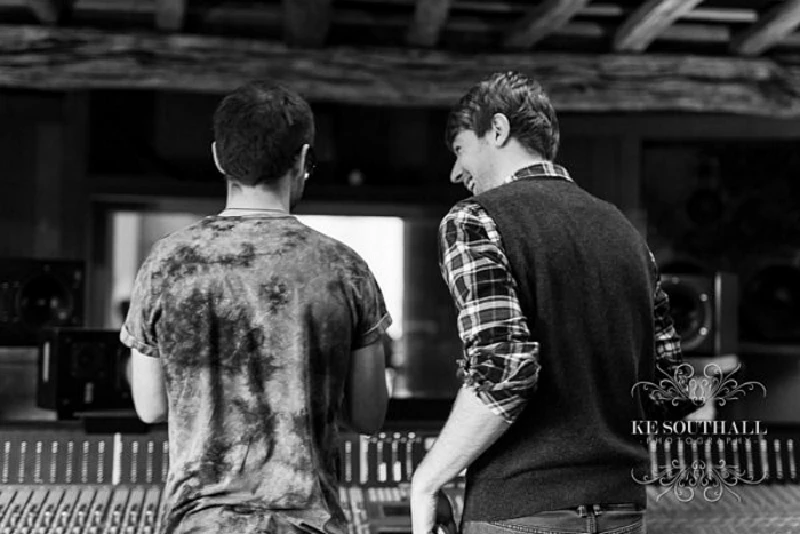 interviews
---
Interview (2021)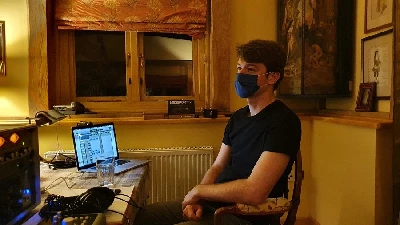 Producer Peter Waterman talks to Malcolm Carter about his mobile studio Longcroft Recording, how his career has survived lockdown and working with Southend-on-Sea trio In Earnest on their remarkable New EP, 'Reasons To Stay Alive'.
Interview (2016)
profiles
---
Interview Part 1 (2016)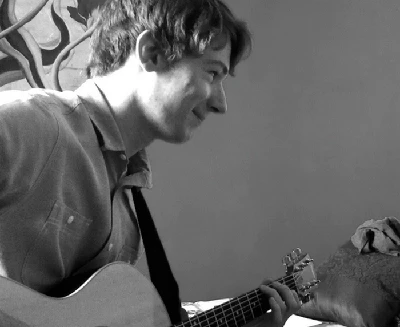 In this two part interview Malcolm Carter speaks to producer Peter Waterman, as he enters the studio to start recording the second Hattie Briggs album, about the process leading up to the recording and also catches up with him again a few days after recording began
Interview (2015)
related articles
---
Hattie Briggs: Interview (2015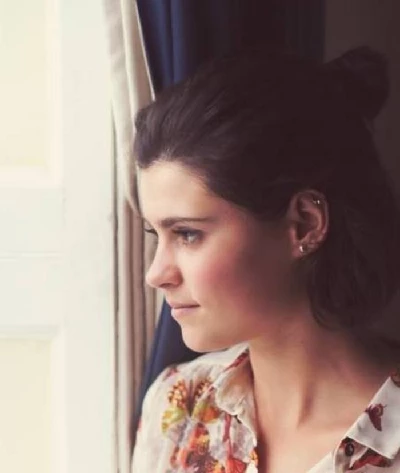 After the glowing reviews for her debut album 'Red and Gold', British singer/songwriter Hattie Briggs explains how she started her career in music, and her plans for the future
Pennyblackmusic Regular Contributors
---