---
published: 8 / 3 / 2016
---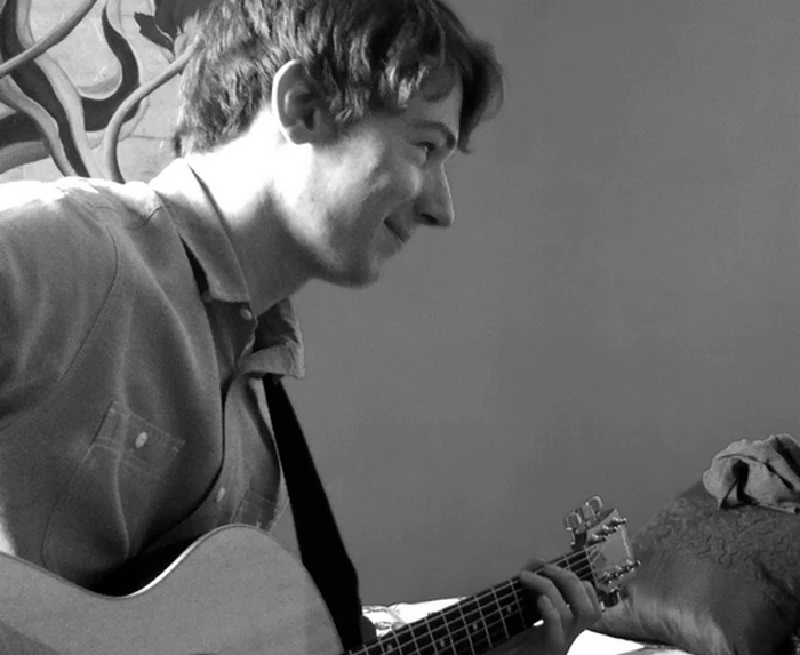 intro
In this two part interview Malcolm Carter speaks to producer Peter Waterman, as he enters the studio to start recording the second Hattie Briggs album, about the process leading up to the recording and also catches up with him again a few days after recording began
'Red & Gold', the debut album from British singer/songwriter Hattie Briggs, has made such an impression that it's hard to believe that less than twelve months ago her music was still unheard by us. Since her debut Hattie, besides touring, has released two singles including a touching Christmas song that is still being played round these parts as Spring approaches. So far Hattie's work has been produced by Peter Waterman, a young up-and- coming producer who, one feels, has left his own mark on Hattie's recorded output so far. For a debut from a truly independent artist who wasn't afraid to show her love of folk music, the resulting warm, natural sound was a huge part of the appeal and something of a surprise. While there was no doubt that Hattie is an exceptional songwriter blessed with a distinctive, pure singing voice, her choice of fellow musicians and producer obviously went some way to creating the overall feel of the album. In Peter Waterman, who already had a few impressive production credits to his name, it appeared that Hattie had found a sympathetic producer, one who could bring out the beauty in her songs and make them sound like old friends the very first time you hear them, while still discovering further depth with each play. We were so impressed with Peter's work that we even ran a short interview with him around the time of the release of 'Red & Gold'. Hattie recently started work on her second album, 'Young Runaway', and we had the opportunity to put more questions to Peter about the role of a producer in these ever-changing times, if there were going to be any radical changes to the successful sound that was captured on 'Red & Gold' that touched so many and the ups and downs of entering the studio to make that all-important second album. We also caught up with him as the recording of the album progressed. As usual, Peter was forthcoming with his answers and gives a fascinating insight to the world of the producer, a part of the process that doesn't seem to be appreciated by most of the record buying public once the album is put out there. We are hoping to run a follow-up article once the album is completed. PB; When you produced Hattie's first album did you have any inkling that it would lead to a second project for you? PW: Maybe I didn't see a second album coming this quickly, but I certainly had it in mind that eventually we would go back into the studio and make a second album together. I think it's fair to say that Hattie is taking it very seriously, and, as we get on so well, the only way we wouldn't have continued our journey together would be if one of us gave up believing and got a day job. It's very easy for our enthusiasm for each other's work to encourage us further. It feels like we are both progressing and learning at the same rate. We've covered so much ground since "Red & Gold" came out. PB: Do you spend a lot of time before actually entering the studio discussing and demoing the songs so you have a similar vision as the artist you are producing? PW: Yes, I would say it's common knowledge nowadays that studios don't get booked anymore for months on end, allowing the band or artist to write, record, party etc. It's about getting everything together as well as possible and then spending the most efficient time and money on recording. It's just the way the recording industry has gone. I've never felt this prepared for an album before. We had our original studio dates in December postponed until February for one reason or another. That felt like a big negative at the time, but actually without all the work we've done during the intervening three months it feels like we would never have been ready by December to make a new record. It's been a happy accident. All the songs were demoed at Yellow Shark Studios in Cheltenham over a couple of days. The studio is close to where Hattie lives, and we've done lots of stuff there before and feel comfortable with the desk and the monitoring. I find it's really important for Hattie to feel relaxed during a session. We've done some sessions in the past where she's felt very uncomfortable for whatever reason, and in the end the performance hasn't been right, and we've chucked the whole session in the bin. PB: Hattie's last two singles, the re-recorded 'Tilly's Song' and 'Turn On the Lights', were, to anyone who has listened to 'Red & Gold', obviously the combined work of Hattie and yourself; they defined the sound you created on the album. The work you create with Hattie is also different to that of the other artists you have produced. Does the new album continue in the same vein? PW: We are moving and evolving Hattie's sound after a couple of years of working together - there's no doubt that the sound has changed from the very beginning as we progress together. It's important for me as a producer to stick to making a 'Hattie Briggs' album for her fans and people who enjoyed the last record, but we knew from the start we didn't want to make another 'Red & Gold', because that's a chapter in her musical life that's certainly moved forward since we recorded it in 2014. There's less emphasis on folk from the last album, and we are pushing for new and interesting ideas to add to the production of her new album, titled 'Young Runaway'. Initially, I began listening to pedal steel guitar on some of John Paul White's new live material on YouTube. We've gone for that this time which will work really well and add a bit more of a contemporary sound than in previous recording sessions, alongside the traditional strings, piano, vocals etc. When we were about ten days away from going to the studio for 'Red & Gold', we had a little freak out session where we thought we were recording an album that was a bit too folky for Hattie, due to the BBC Radio 2 Folk Award. This album feels a lot more natural a process, without a genre to stick to. It stops us from worrying so much about creative decisions. PB: In these times when it's easier than ever for those with musical talent to get their music heard, do you feel the role of a producer has changed and what do you feel is the role of a producer these days? PW; It's difficult to tell. I feel the role of the producer has (somewhat) evolved over the years, depending on technology or a particular sound that's famous at the time. I would say that it's very easy to be just like everyone else now, more so than ever before. For instance, someone with a Mac Pro and Logic, would you call them a music producer? They are capable of making records and sticking them on iTunes with a bit of artwork and getting some online blog to write about it. That was never possible twenty-five years ago. To call myself a 'producer', it feels like I need to have a sound (and image) of my own. Like you will know when you've heard one of my productions. That doesn't mean to say I know what that sound is yet. I struggle with the idea that there are millions of record producers out there just like me because of the way technology advances itself. I take inspiration from lots of forms of music. Rock music has had its biggest influence on me - bands like Muse who have moved through so many different production phases in their lifetime. There are so many different elements to learn from. There's also folk and country music like the Civil Wars who have had a massive influence on the way I schedule and run recording sessions. I guess I just learn from everything - every band I like, every band I don't, and every session I record. The more I learn, the more I realise its less to do with microphone choices and outboard gear and so much more to do with being human. Some of the best recordings are those where the gear is inadequate for the job at an engineering level, but the performance and emotion in the song makes it a success. I want to be known for getting the best out of my artists, rather than be the best at editing in post production or something like that. PB: You are entering the studio very shortly. What has the process been like so far? How long has it taken you to get this far with the album? PW: I can't really remember exactly when Hattie called me up about making a new album. I don't think it was very long after the last album came out when she decided she wanted to make a new one. The process, however, has been quite a long one but in the end it has done us a great service to spend so much time just thinking. It's amazing what 24 hours does out of the studio or away from an environment when there's a decision to be made, especially a creative one. The process starts with just Hattie and myself. We didn't work with any band members on any production, except when they played a new song live, during 2015. We had a couple of full band run throughs in January. The first one wasn't great, which is what we needed. Chuck everyone in a room together until they work it all out, or work out what isn't working. Once we got to the second run throughs with backline and string arrangements, everything made sense and we could continue making creative ideas rather than spending energy on working out what wasn't working or why. PB: As a young independent producer, what are the biggest hurdles you have had to overcome to reach this stage in your career? PW: Earning money. Without a doubt, making sustainable money in the industry is a really difficult one. I can be honest, and say that without doing other things like teaching at Bucks New University or taking test sessions for corporations, I would be completely unable to sustain a living. I've taken this freelance plunge and it's been two years now. At the time I had just finished a Mix With The Masters, a week long seminar with Jack Joseph Puig at Studio La Fabrique. As a conclusion to the end of the week, he gave lots of people advice to move forward and progress. He struggled with me for an answer. At the time I was lecturing at West Herts College and Bucks New Uni with little time to do actual producing, with a mortgage and a wife. In the end, he told me that there weren't many producers out there trying to do what I was doing and that he believed in me. He said that I should quit all my jobs (with permission from my wife and family), gather as much financial support as possible and get into a studio ASAP. About a month later I was recording Uriah Heep. Over the two years, without a shadow of a doubt the worst thing has been earning very little and sometimes nothing. The only way I'm going to get record companies and signed artists to want to work with me is by working with an independent artist and making them successful. I have to believe working on a record or with an artist will give me that opportunity. PB: Do you have any advice you would pass on to those who are interested in making a career in record producing? PW: Only work with artists you believe in and who believe in themselves as much as you do. I've worked and believed in many people that don't believe in themselves and it's been a disaster musically. With Hattie, no one is more determined to make a positive outcome no matter how hard she has to work. Suddenly, everything seems to come together easier than it did before. PB: Going back to your current project, Hattie's second album, are you using the same musicians? If so, do you feel that using their talents again will make your job easier? PW: Yes, we have added some new musicians but we have kept many and if we haven't kept them for the album then we are using them for live performances. We are all in this together, and it's important that we all benefit from the experience and the exposure. PB: You, quite modestly when we last spoke about your contribution to 'Red & Gold', said you had a couple of co-writing credits but played them down. have you contributed to any of the songs on the new album apart from in a producer's role? PW: This time round I've been quite opinionated about moving songs in different directions. Perhaps more artistically than actual song structures. The way the album is shaping up, it looks like we start with one of those pieces of art, followed by nine actual songs and finished with another piece of art. Also, for the first time I've helped write both the chords and the lyrics to one of these pieces which will be the last track on the album. Apart from that, all of the music and lyrics have been written by Hattie. There are no covers this time and only a few co-writes with other members of the band or myself. I think that's the confidence of going through the process of making an album for the second time. PB: It's all very easy when we listen to a finished album to accept it for what it is; the finished article, without lending a thought as to all the work that has gone into making that sound. What do you feel is the most demanding part of the role you take? PW: Accepting when a record is finished. There's always been an extreme high of pressure and accomplishment once an album or EP is complete, but once you've handed that CD or WAV file to a distributor there's a great sense of loss. Like all those good times and sometimes bad times have just been handed in as a chapter of your musical life and it's all finished. Knowing that there's nothing you can do about any mistakes you might hear or things you forgot to change, that's always a terrible thing. I think that's why many of us can't listen to any of it once it's finished. I certainly struggle to listen again to records I've made or been involved in. PB: Have you any idea of the amount of songs likely to make the final cut? Is there a plan to record a certain amount/selection of songs or is it left to discover what sounds best once in the studio? PW: There's no doubt after so much pre-production work and time spent in the studio that there will be eleven songs on this album.
Band Links:-
https://www.longcroftrecording.com/
https://www.facebook.com/longcroftrecording
https://twitter.com/longcroftrecord
Picture Gallery:-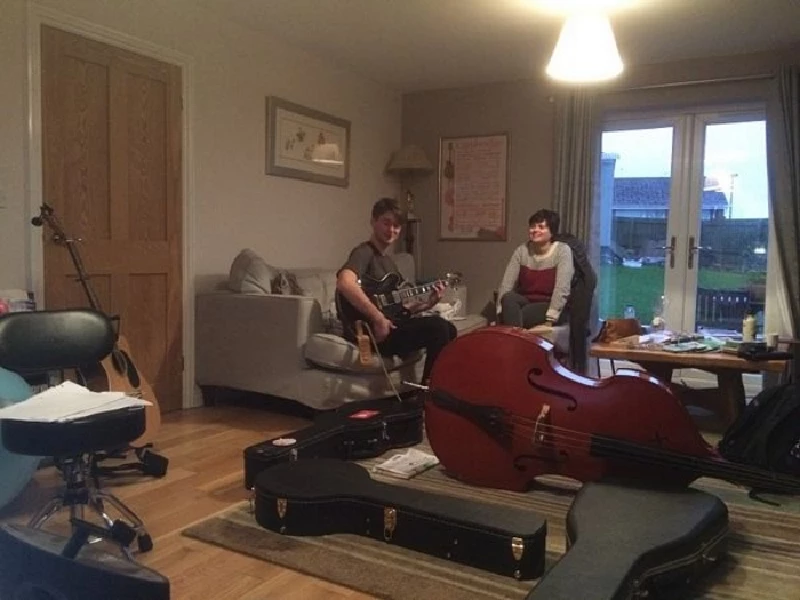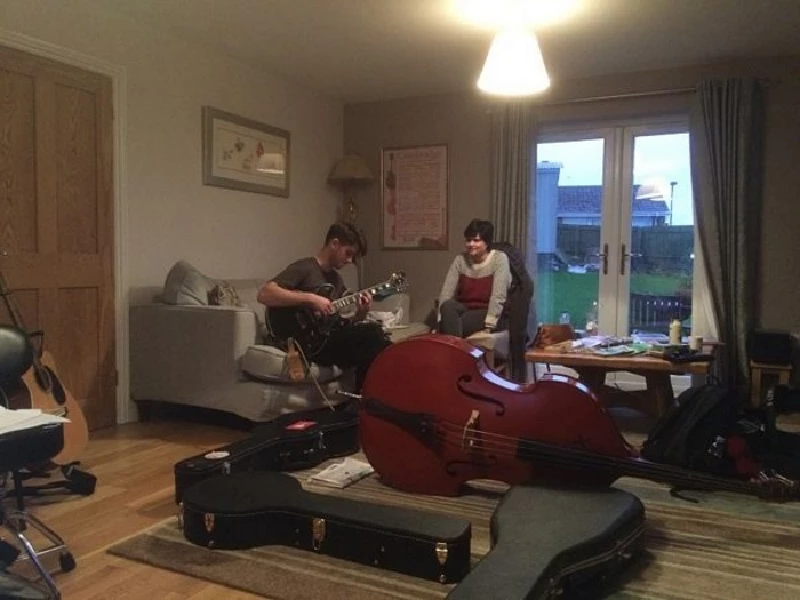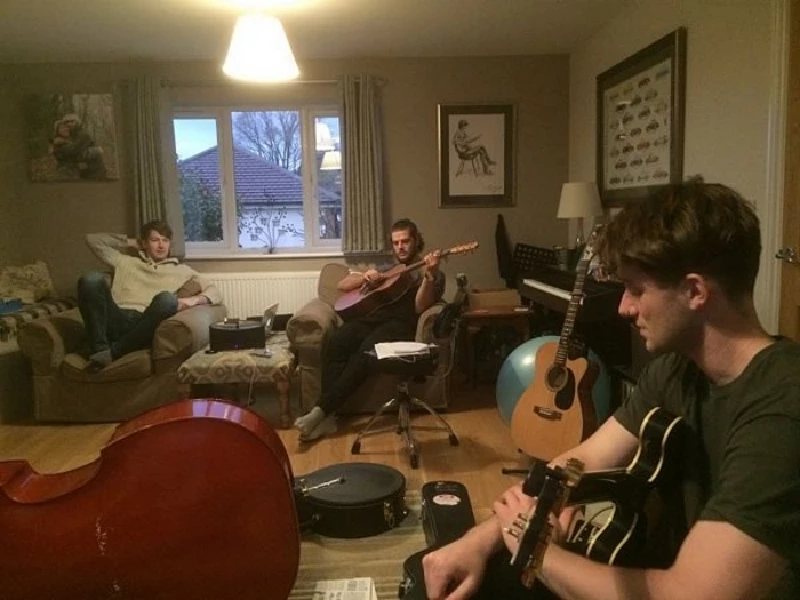 interviews
---
Interview (2021)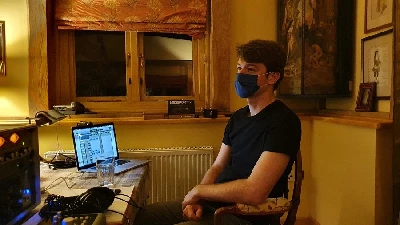 Producer Peter Waterman talks to Malcolm Carter about his mobile studio Longcroft Recording, how his career has survived lockdown and working with Southend-on-Sea trio In Earnest on their remarkable New EP, 'Reasons To Stay Alive'.
Interview (2016)
profiles
---
Interview Part 2 (2016)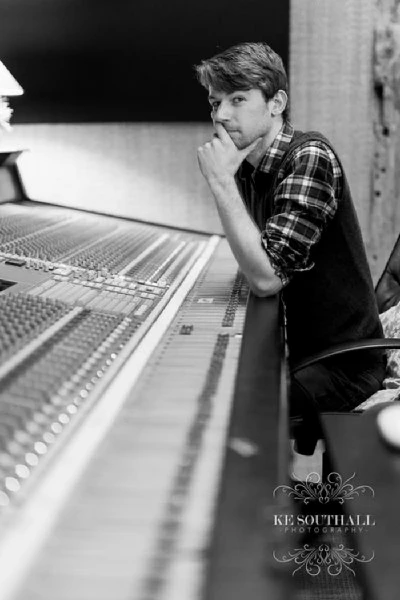 In this two part interview Malcolm Carter speaks to producer Peter Waterman, as he enters the studio to start recording the second Hattie Briggs album, about the process leading up to the recording and also catches up with him again a few days after recording began
Interview (2015)
related articles
---
Hattie Briggs: Interview (2015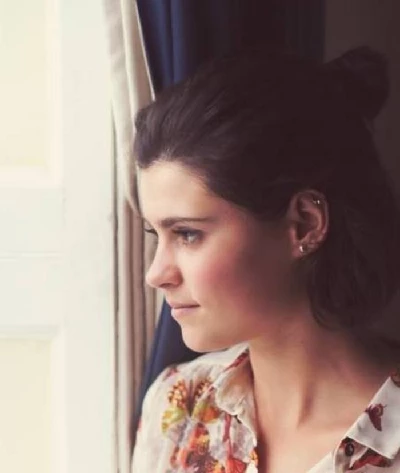 After the glowing reviews for her debut album 'Red and Gold', British singer/songwriter Hattie Briggs explains how she started her career in music, and her plans for the future
Pennyblackmusic Regular Contributors
---