---
published: 15 / 5 / 2016
---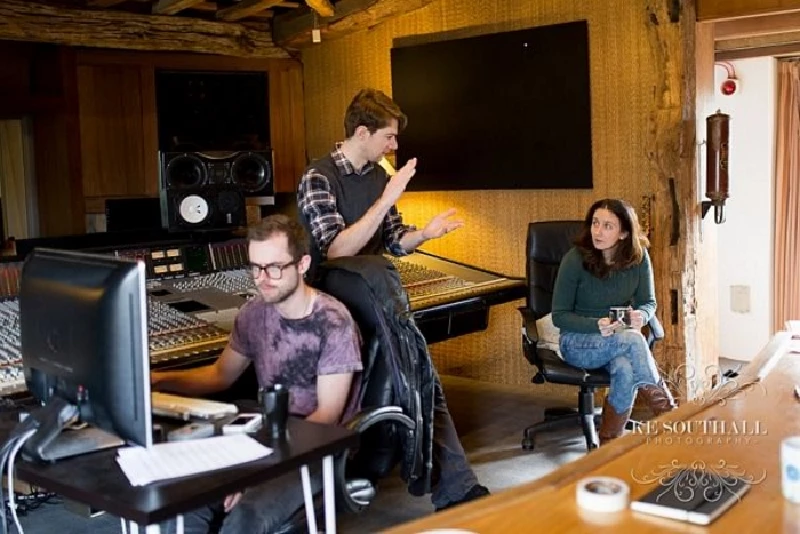 intro
With his work on much acclaimed singer-songwriter Hattie Briggs' second album, 'Young Runaway' now completed, its producer Peter Waterman speaks to Malcolm Carter about his work on it and his plans and anbitions for the future
We put some questions to up and coming producer Peter Waterman recently as he prepared for, then actually recorded, the second album from Hattie Briggs titled 'Young Runaway'. The album is now complete and ready to ship with a general release date of 8th July. A limited edition EP, 'Here's to Hoping', has already been released as a taster for what we can expect. Although not Waterman's only production project since he turned professional and he has in the not too distant past worked with the 'eavy and 'umble Uriah Heep and a handful of new artists including Emma Ballantine, who really should have gained more attention with her 'Tourist' EP, it's his work with Hattie Briggs that has gained the most attention. The four and five star reviews that her debut 'Red and Gold' received in the glossy music monthlies, while not wishing to take any of the glory away from one of out most promising and talented singer/songwriters especially one who is blessed with a voice that it's impossible not to love, had more than a little to do with the production that Waterman brought to the songs. While a check on YouTube of Hattie singing in her front room will confirm that she needs little studio trickery to enhance her vocals in any way, it's obvious that in Waterman she's found a producer who really does bring her songs to life. To complete the circle we put a few more questions to Waterman as the sessions for 'Young Runaway' were being wound down, to ask him about the highs and lows (if any) of the recording process for the album and what plans the talented young producer has for the future. PB: With all the recording now complete, the mixing and mastering is next. Are you working on that part alone or with input from others? PW: Warren Bassett (The Fall, The Stranglers, Wishbone Ash) is currently mixing and mastering the record. I met Warren when he was my lecturer at Bucks New University quite a few years ago. I've come a long way since then, but there's nothing worse for me than mixing my own productions. In fact, I don't think I'm very good at mixing at all because it wasn't my passion when I first got into music. Warren's opinion is more important to me than sometimes even I realise. Getting him to mix Hattie's first album and then Emma Ballantine's EP was the best thing I could have done for the process. He's got a small set-up at home, dedicated to Genelec and IMF speakers, UAD plug-ins and Neve analog summing. It's great. It's our third record that we've worked on together, and I hope there will be a lot more. PB: How does that part of the process compare, for you, to the actual recording with the musicians in the studio? PW: There is no comparison because that creative process when it gets towards the end is the part where you hate every decision you've ever made or you're full of worry for the entire month thinking everything is ruined. When I'm in the studio recording and producing live musicians, there's nothing better because you improve results every hour and you can hear the improvements immediately. Mixing and mastering I really struggle with because it takes so much time and it's not a very team work task. I think it would be different if it wasn't my own productions with an artist I'm looking after. Mastering I really struggle with. How loud is too loud? How long should the gap be between each song? DDP files getting delivered to the distribution company, ISRC codes, even the text that comes up on the CD players in your car being spelled correctly. It's just days of worry and sleepless nights because as a producer I feel completely responsible. PB: Were others songs recorded during these sessions that won't make it onto 'Young Runaway'? Future 'b-sides' maybe? PW: The eleven songs that we recorded and planned to include in the album have made it onto the final cut. The decisions we've been dealing with instead are which songs should be on the limited edition EPs and then which song should be single 1, 2 and 3. Also making cut decisions on parts that are played in the studio on some songs. Some string arrangement parts have been cut up, some backing vocal ideas have been looked at and some songs having started one way have ended up deciding their own path. I feel very responsible again so I will have to be making some phone calls to some of the musicians and letting them know what made it and what didn't. Even when it's just one little part we've decided to cut and it really helps the song out, I still feel sick having to tell them that "there's a part we made you play and it didn't make it, sorry". PB: Was there any one song, which will make it onto the album that is a particular favourite for you? If so, why? PW: 'Here's to Hoping' was one of the most naturally recorded songs in a studio I've ever witnessed. It sounded like it was 80% mixed while we were recording it. Once the drums were in place and the banjo, acoustic and pedal steel parts were down it just felt amazing. We couldn't really believe how good it felt as a track before we had even finished it. We even changed tactics by getting Hattie to do her own backing vocals on it rather than getting any of her other singers to do it, so it felt more together, basically giving it a poppier sound. 'The Lake', however, was maybe the best thing that's happened to me in the last 2 years of freelance recording. I must have cried for about 24 hours in total recording this track and it was so quick by the time all the parts were arranged. I'm not supposed to have favourites, but Asha McCarthy is this beautiful and major talented lady who Hattie and I met during our first ever recording session in Stroud. I think everyone who meets her is astounded by her. She's spent a lot time in India learning music and can play any number of instruments to a top top level. Her voice is amazing and she loves to arrange choirs and string parts. She arranged both string and backing vocal parts for 'The Lake' and I remember how excited she was when she heard the demo for the first time, almost demanding that she did all the arranging work for the song. There are no words to explain what she's contributed to this track and Hattie has been so lucky to have stumbled across such an array of fantastic musicians. Every single musician we've used has been brilliant. PB: Looking back now on the sessions, which song has been the most difficult in capturing the sound and feel that you were aiming for? pW: 'Talk to Me' was the one where I said to everyone, "Don't worry, I'll do it using synths and midi." I hate programming midi and I've cleaned my house I don't know how many times putting it off. My wife Catherine is very pleased with the results of my midi delaying tactics but that has not helped the song. I kind of wish I'd not said anything but actually the results I've been wrestling with have turned out okay, I think. Hattie and I have maybe spent the longest with this track, using lots of different inspiration. We would even have sit down and listen sessions where we would say what we liked and what we didn't like about this artist or this set of songs so we could incorporate an idea or two. I'm a huge Muse fan so there's an arpeggio kind of synth half way through which I hope works. It was originally Hattie's idea. I've kind of done as well as I could on this track and told Warren to find some better sounds than I could or try a few different things. I was happy to give it to him because I know he'll get it to a point that I couldn't on my own where we can all hear where the song should be going. PB: Were there any particular days you recall that hold special memories for you? Days when everything just fell into place and that magic just happened? PW: I wish I could remember important moments more. I'm not a very positive or super negative person, I try to stay neutral which is just a natural personality thing but I just seem to remember the times when it didn't go right or I lost control of a session. The last day where we chucked every instrument we could find in the studio onto a few songs we weren't sure about and then recording backing vocals with everyone in a room with just one microphone. Scary moments for me but they all had fun doing it and the results are fine because of that, thank goodness. I really enjoyed being in the room with Stuart while we did the drums on the first day. I love having a pair of headphones on in the live room and just jumping up and down while they're playing or moving my hands around thinking that I'm helping when really I'm just in the way. I learned that from Mike Paxman during my first engineering gig for Uriah Heep. The 'magic' never happens for me unless the songs are well practiced and everyone knows their parts, otherwise it's just called 'luck'. Making up a pretend band and album name is something that just seems to naturally occur with every artist and every new album. 'Mild Ocular Discomfort' by Nutmilk was the name for this album due to Hattie putting fruit and nuts into our smoothies she makes in the mornings and also Henry's hair getting in his eyes during a killer take and deciding to accept the pain rather than stop playing. You might think I'm mad, but success in the studio is all about keeping morale up, making sure people don't feel under pressure and just enjoying ourselves. Otherwise it just feels like a real job with ordinary work day stress which is exactly what all of us are trying to get away from. PB: We all fall into that trap of labelling music especially to give people some idea of what to expect. Many placed Hattie's first album in the folk genre; how would you, as her producer, describe the music on 'Young Runaway'? PW: I have no idea what we've created because, even with some of our first singles and the first album, I was swayed by the BBC Radio 2 Folk Award nomination. This time we just felt free. There's a lot of hidden genres with this album. Some feels like pop, some americana, some folk but quite distant compared with the last one. Hattie came to the conclusion that 'Singer Songwriter' is about as close as anyone is going to get. Then there's these two pieces of art surrounding the album 'The River' and 'The Lake', some with classic western scales and then sometimes there's Asha playing an Indian scale. I think people will struggle to put this into a folk category, or maybe I'll just be surprised when they do. PB: Do you have any input into say the running order of the songs on 'Young Runaway' once you've worked your magic in the studio? PW: Yes, I sat down with Hattie for a few days and we kind of agreed on a song in a particular place on the album every few days. It started off with the first and the last track, and then we added the next two and so on. It was difficult this time because we didn't have any finished versions to work on, we just had to play the demos or imagine some songs next to each other in our heads. I am much happier with this running order than the last album but Hattie still loves the first album order. It might make a difference, it might not and the presentation of the track order I think means a lot more to the creator than the consumer. PB: How would you compare these latest sessions to the 'Red and Gold' sessions? Now you've built up a successful working relationship with Hattie and the musicians was this an easier, more rewarding experience? PW: This was my first ever second album with an artist so naturally, knowing all the musicians, the working environments, even my way around Hattie's kitchen when I was peckish, it is all a lot easier when everyone knows each other. I found this album much less stressful because 'Red and Gold' was my first ever production in a big resident studio. Even knowing Monnow Valley and the people there and which room I stayed in last time and the ladybirds and moths that seem to eat my clothes made it easier. All of these things matter to your state of mind when you start. I will always try to go back to Monnow Valley to make records because I love making records there and I love the people too. Even though it's miles away in Wales, it does feel a little bit like home. The biggest difference from Album 1 to Album 2 was we knowingly decided to book double the time at Monnow Valley for Album 2 and it's made a big difference. PB: At the time of writing the news that George Martin has sadly passed came through. Of all the tributes and quotes that have been filtering through there have been very few from other producers. It would be interesting to know how you rated him and the work he did for the Beatles? PW: Strangely I didn't really listen to The Beatles when I was younger because my parents didn't really like them. I wanted to be Jimi Hendrix, Jimmy Page or Matt Bellamy when I was playing guitar at college when I was sixteen and didn't even attempt playing Beatles covers. The thing about George is the process we like to record with today is because of him. Even the way mixing desks look or even Pro Tools. He's a major influence on all things recording and the multi tracking he attempted with the Beatles is just a basic recording technique now but at the time was revolutionary. It's sad that you only really research someone and get into their bio and their stories once a BBC News update turns up on your phone and tells you someone has passed away. The night before George died, I was on my way home from Warren's and he lent me the Beatles 'White Album'. I had never listened to an entire Beatles album before song by song and by the time I had got back to Hattie's from Bournemouth I had listened to it three times and loved it, imagining the process of making an album like it in those days. When I woke up in the morning and read he had died, it felt really weird. I will inevitably be doing an awful lot more reading into George and his methods of working because there will never be anyone like him again. PB: What do you look for in any new artists you consider producing? PW: No idea, but there has to be something that catches my ear. It's not even a genre specific thing. I really want to work with more rock bands in the future because that's a completely different scenario to that which I'm currently playing with, which seems to be singer-songwriters who hire session musicians. To work with a band it's just solely the band and the producer making the record and the relationship must be very different. There's lots of people on my bucket list, which I will never show anyone because it's embarrassing sometimes being ambitious, but I love so much music, who knows what I will end up doing next. I love jazz, rock, folk and all the in-betweens. I love the idea of going to Nashville and learning how to make a great country record. I really love Crystal Castles/Alice Glass. I would consider any type of artist, as long as we get on well and understand each other. That's all it takes. PB: What's next for you now? 'Young Runaway' has taken up almost three months of your year. Have you any more studio time already booked with other artists or any ideas what your next project will be yet? I would like to go to bed pretty soon. Officially I'm a free agent as of March 31st. Looking into future dates, I am currently unemployed up until the end of my life but I guess that's what happens when you put everything you've got into a project for five months. I am not worried though because I already know this album has been so worth the sacrifice. I've only just recently been able to look up and take note of what is going on in the world. My ambition is for this record to sell a few thousand more than last time, enabling Hattie to continue to take more steps forward as an artist. I really want her to be successful because I will always feel responsible. I will feel responsible if she isn't successful and I will feel responsible if she is. It's like supporting a football team. We win and lose together and I feel that with all of my artists I work with. I have no idea what I am going to do next though I know much of it will include sending a lot of emails. I guess that's one of the advantages/disadvantages of this business - you never know what, if anything, is round the corner. I'm really looking forward to 'Young Runaway' hitting the shelves and sharing with people what we've created. Here's to hoping it brings about some new and exciting opportunities. PB: Thank you.
Band Links:-
https://www.longcroftrecording.com/
https://www.facebook.com/longcroftrecording
https://twitter.com/longcroftrecord
Picture Gallery:-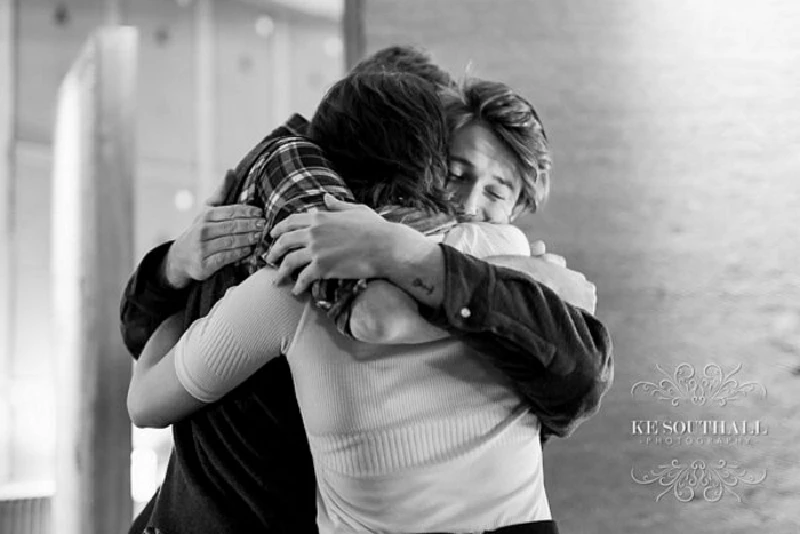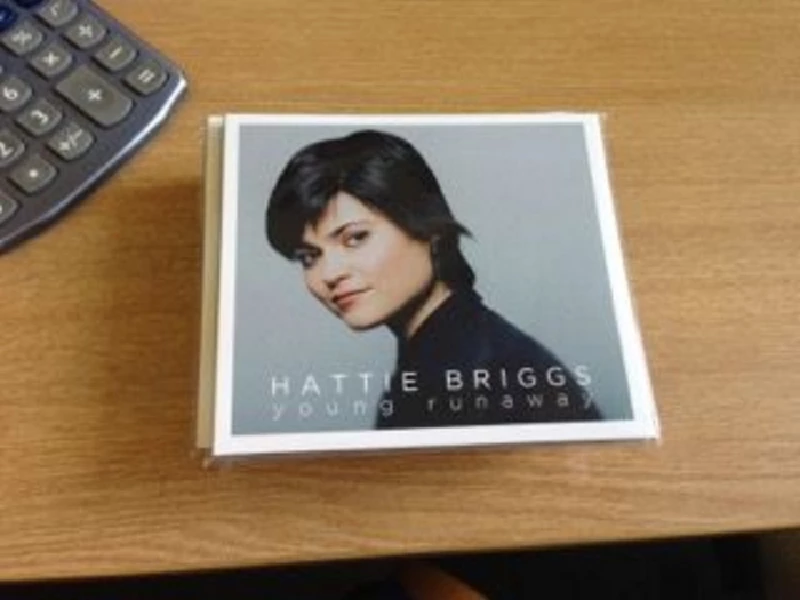 interviews
---
Interview (2021)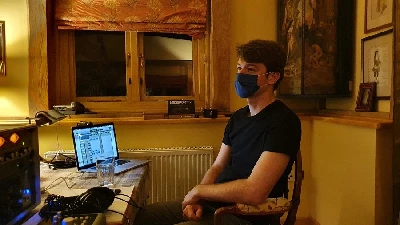 Producer Peter Waterman talks to Malcolm Carter about his mobile studio Longcroft Recording, how his career has survived lockdown and working with Southend-on-Sea trio In Earnest on their remarkable New EP, 'Reasons To Stay Alive'.
profiles
---
Interview Part 1 (2016)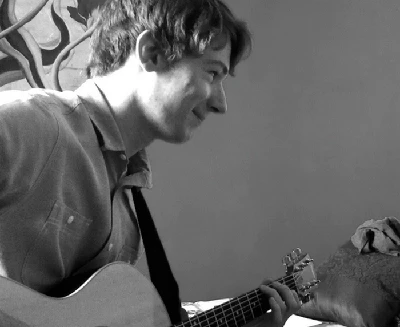 In this two part interview Malcolm Carter speaks to producer Peter Waterman, as he enters the studio to start recording the second Hattie Briggs album, about the process leading up to the recording and also catches up with him again a few days after recording began
Interview Part 2 (2016)
Interview (2015)
related articles
---
Hattie Briggs: Interview (2015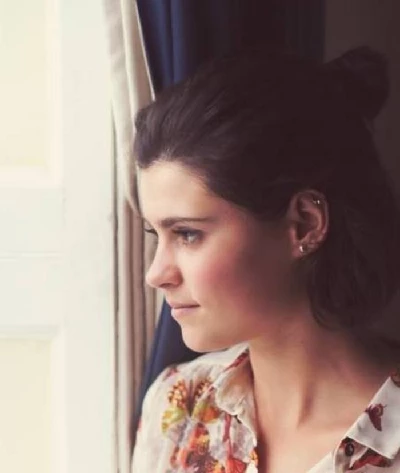 After the glowing reviews for her debut album 'Red and Gold', British singer/songwriter Hattie Briggs explains how she started her career in music, and her plans for the future
Pennyblackmusic Regular Contributors
---