---
published: 12 / 4 / 2015
---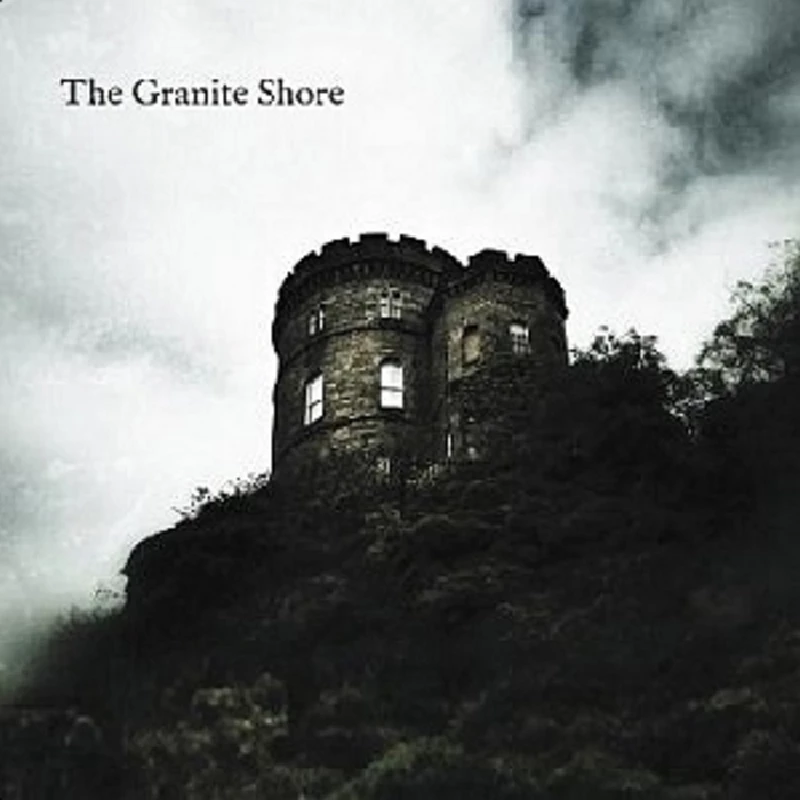 intro
Malcolm Carter reflects on Distractions' guitarist and Occultation Recordings' boss Nick Halliwell's band the Granite Shore's debut album 'Once More From The Top' which, out in May, he believes to be 'one of the most impressive and important albums not just of this year but the whole decade'
Great things are expected from Occultation Recordings' label boss Nick Halliwell's debut album under his Granite Shore project. Occultation Recordings is one of those indie labels that really put 100% into every little detail of their releases. They've already established their own identity through the haunting images that have adorned their catalogue so far, and they've yet to release a single or album that hasn't been up to a very high standard. The label is maybe, up to this point, best known for the work they have done in getting The Distractions' second album, 'The End of the Pier', recorded and released. Before 'The End of the Pier' though, the label issued two Distractions EPs. 'Black Velvet' featured two new songs written by original Distraction guitarist Steve Perrin, and a 'new' version of an older song by the band, 'Still It Doesn't Ring'. This was followed by the 'Come Home' EP. This time, apart from two new Steve Perrin songs that not only matched but surpassed some of the tracks on their classic 'Nobody's Perfect' debut, there was a song titled 'Oil Painting' written by Nick Halliwell who also played guitar and sang across the EP tracks. 'Oil Painting' was a Distractions song; there's no question about that. Lyrically it was classic Steve Perrin, and the haunting melody was reminiscent of much of 'Nobody's Perfect'. But it came from this guy Halliwell who, it seemed, had somehow edged his way into one of the most underrated bands ever to come out of our fair isle and fitted in so perfectly you couldn't see the join. When in the summer of 2012 The Distractions finally released that second album after a 32-year wait, Halliwell was there again. This time not only did Halliwell lend his guitar skills, but he also produced the album and co-wrote, with Perrin, two songs. Then there was the song that Halliwell wrote solo, 'Wise'. If any more evidence was needed that Halliwell not only deserved a place in The Distractions, but that he embodied all that was great about the band's music it was contained in that one song. Lyrically it could be taken as an eulogy to the band he was now part of. Certainly those who didn't check the credits would believe that the song had been written by Perrin. It had all the markings of a classic Distractions song and, without taking any credit from the work Steve Perrin and Mike Finney put into 'The End of the Pier', it has to be said that without 'Wise' that album would have shone just a little less brightly. Apart from running Occultation Recordings and writing classic pop songs for The Distractions, Nick Halliwell was also busy with his own band, the Granite Shore. 'Once More From The Top' the band's debut album, features, apart from Halliwell on vocals, guitar, autoharp and keyboards, Phil Wilson (June Brides), Arash Torabi (June Brides, Distractions) Mike Kellie (Spooky Tooth, Joe Cocker, the Only Ones, Distractions) Probyn Gregory (Wondermints) and Perrin and Finney from The Distractions but for all the sterling work that select bunch of musicians contributed the album is still very much the vision of an extraordinary talent, Nick Halliwell. The album is split into two halves, one titled 'In Public', the other, 'Behind the Scenes', and basically it's written as ten scenes from the life of a band, five songs a side, just as it should be. The album is going to be available as both a CD and on vinyl, but there will be differing sleeves depending on the format. There's also talk of an accompanying illustrated booklet expanding on the ten scenes covered on the album which, given the love and care Occultation have given to all their previous releases, will probably be just as fascinating as the music featured on 'Once More From The Top'. The album opens with 'Artiste & Repertoire', and what initially strikes anyone who has heard and loved 'Wise' from 'The End of the Pier' is that this song is cut from the same cloth. It's that good. The longing melody that Halliwell dressed 'Wise' in isn't repeated here, but it's matched in its beauty. Anyone who has ever been in a band, even for a short while, or those obsessives who chart every movement of their favourite band will recognise so much in Halliwell's lyrics on this track - "You and I and all the others slept on floors instead of beds/We went all out hell for leather as we made our way," he sings. How many reading this can relate to those words? The way that Halliwell describes the struggle of a band is honest and real - "And with a foot upon the ladder we ditched a couple of the boys/You couldn't see that they had earned their keep," continues Halliwell. At five minutes long the song has a chance to develop, and whoever came up with the idea of Probyn Gregory's brass parts deserves special credit. The song segues into 'Nine Days' Wonder', by now Halliwell's deep brown vocals recalling those of Julian Cope in places while still retaining the uniqueness in his voice. While Halliwell is no soul singer in the way that The Distractions' Mike Finney is, his vocals are expressive in a way that few are capable of. There's something that draws the listener towards his vocals. Halliwell is one of those vocalists who just demands your attention, and you'll find yourself hanging on every word. Once again Halliwell's melody sparkles and shines and is instantly memorable, the lyrics as sharp and observant as we've come to expect from him. 'The Management' is wrapped in such a fragile, beautiful tune that you expect Halliwell to crack-up vocally at any second, but although he turns in an unexpectedly sensitive performance he loses none of the power he displayed over the opening tracks. Again Halliwell's astute lyrics will connect with so many who have made this music thing their whole life. Or tried to. 'Fan Club Newsletter No. 44' is again lyrically rich. "You can have no idea what we put ourselves through/We lived out your dreams so you wouldn't have to", sings Halliwell. It is set to yet another memorable melody beautifully played and produced. "You probably think of a house in the country/Well I thought so myself for several years" he adds. "You might think it's enough/When we're out on the road/To buy our first album again as a download/But we need you to come/To know every new song/So it's not just the hits so you all sing along." Is there another artist who is writing such honest lyrics just now? A lyric sheet is not needed with this album. Every word sung by Halliwell is crystal clear, and the music, as full and addictive as it is, never overshadows what Halliwell is singing but if ever an album should come with a set of lyrics this one should; there are many artists who are experts at turning short stories into songs but Halliwell has the edge on most. Maybe it's because of the subject matter, obviously something close to your heart, something you've maybe actually experienced, is going to give a better result than just writing from an onlooker's perspective, but Halliwell captures the ups and downs, the journey of being in a band so perfectly. Halliwell, it seems, has not only travelled that road, but he knows how to articulate it so vividly in song. It's not just his lyrics, as smart as they are, that tell the story; the instrumental fade out of some of these songs somehow carries on the theme; the closing 90 seconds of 'Keeping Time' where Halliwell trades those big, chunky guitar sounds with brass is the work of a genius. The closing almost seven minute 'Be That As It May' might just be the highlight in an album where every song counts. The amassed chanting of the title will have you wondering for days where you've heard it before (Mott the Hoople for some reason seeps into mind at times; this may be down to the Ian Hunter quote on the sleeve though), while Halliwell answers in his most world-weary vocal yet. It's a breathtaking way to finish the album, a piece of music that has depth and space and which confirms that Nick Halliwell is indeed a major talent. 'Once More From The Top' has been lovingly crafted, from start to finish. That much is obvious. Halliwell has obviously poured his heart and soul into every aspect of this project, and in doing so has produced what will prove to be one of the most impressive and important albums not just of this year but the whole decade. 'One More from The Top' will be released on Occultation Recordings in May.
Band Links:-
http://www.occultation.co.uk/
https://www.facebook.com/TheGraniteShore
Picture Gallery:-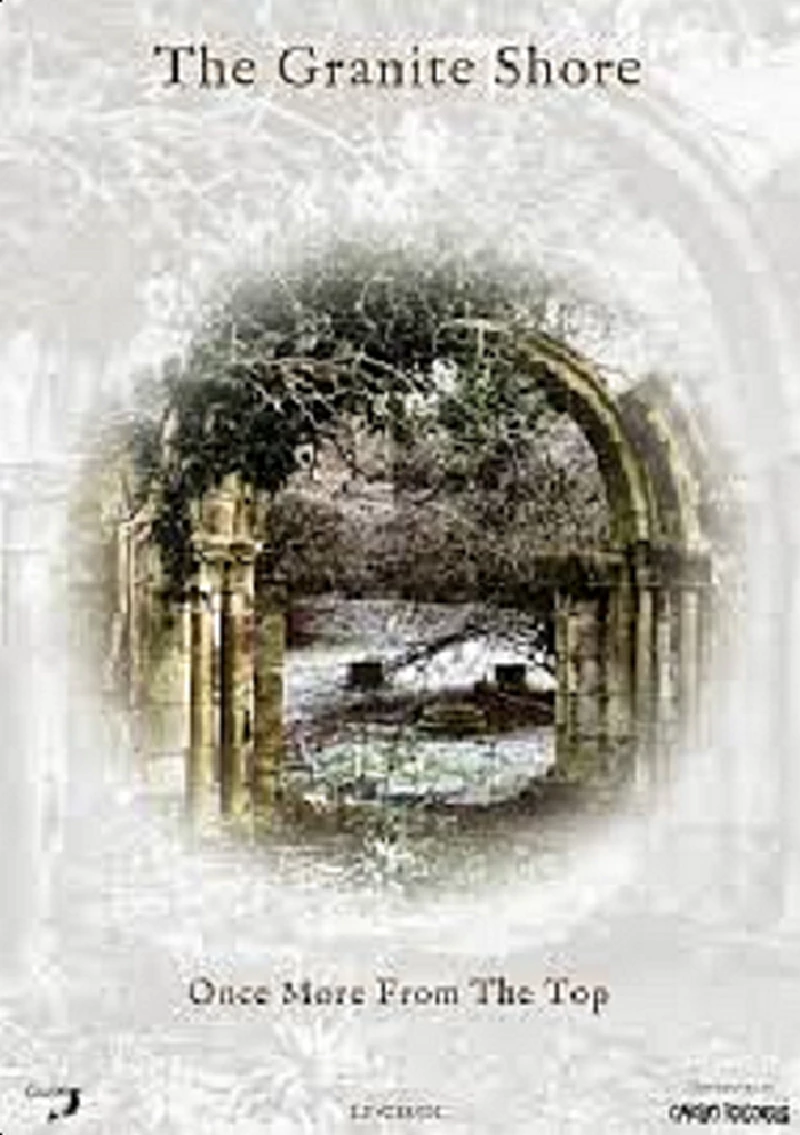 interviews
---
Interview (2017)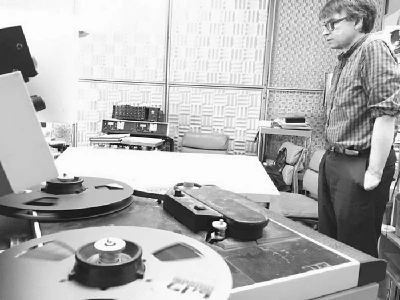 Nick Halliwell found that there was only one way he could vent his anger over the European referendum result - make a new album with his group, The Granite Shore. He tells Malcolm Carter about the influences behind this album, in particular his love of that most European of pop bands, Abba.
Interview (2015)
reviews
---
Suspended Second (2017)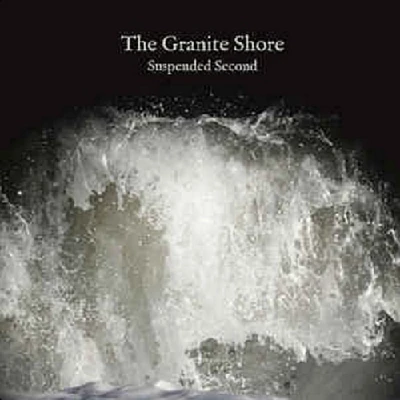 Second album from the Granite Shore which is mainman Nick Halliwell's angry response to Brexit and, wrapped in Abba-like melodies, one of the albums of the year
Pennyblackmusic Regular Contributors
---